Facebook is necessary for most of you to entertain can contact others and. Can you image a life without Facebook? It sounds impossible, right? But in China, the people are not allowed to use Facebook and some of the other social media platforms. That does not mean they don't use social media platform. They use the domestic ones like Wechat, QQ and Renren etc. If you went to China and still wanted to use Facebook, you come to the right place. In this piece of writing, we will be focusing on reasons why the Chinese government has blocked Facebook and how can we get access to it in China
Can't Use Facebook in China?
Facebook is one of the most popular free social networking websites that allows you to create profiles, upload photos and video, send messages and keep in touch with friends, family and colleagues. It has been widely used in the world which is available in 37 different languages. Some of the networking components make Facebook special and popular. One of them is the Wall. You can leave text, video or photos on it. The virtual Photo Album also is welcomed. You can upload your favorite photos and organized it in the way you want. For daily use, you can post story, share pictures and comment on an event to interact with your friends. Also, you can read news posted by strangers or famous companies and catch up with the development of society. For business use, you can post, read and respond to various ads. Facebook is one of the most famous app in the world which has a huge number of registered users. It is a very effective way to show ads for marketing purpose. However, users in China are not able to access it due to the strict Internet censorship policies.
Why Facebook is blocked in China
Back in 2009, social riots were going on when a video and some sensitive statements were spread widely on the Internet. The Chinese government believed that the social networking sites were the reason behind these riots. Hence, these sites were, are and will always be blocked in China. Facebook, YouTube and other similar services have been considered harmful for the human feelings of the people of China. The authorities stated that these sites provoked the people for the riots. In order to maintain peace and unity, these sites must be blocked. This is given by the Chinese authorities about why Facebook and other social websites are blocked. They created the Golden Shield Project and started to pay close attention to the social media platforms. Something that can provoke the people to do something harmful or offensive is blocked by the Great Firewall of China. This is one of the security measures taken by the Chinese government for protecting its people. It's not only the Facebook, but there are many other websites like Google, Gmail, Twitter, YouTube, etc. are blocked by the Chinese government as the act of the precautionary measure. However, not all of Chinese users want the domestic social media platform, but prefer Facebook and other international one. Besides, many users from different countries moved or traveled to China for, Facebook is necessary to contact home. It makes life very inconvenient as many websites and services are blocked in China.
How to Unblock Facebook in China?
In order to use Facebook in China, you need to escape from the high censorship and defeat the powerful firewall. Why is the Great Firewall of China block your connection? It is because you are living in China and trying to access websites that it considers as harmful. It is necessary to hide your location when using the Internet. Your IP address is the key because it gives away your location when you are trying to connect to a website. You need to mask it with fake one. It acts like a fake ID while it is not illegal at all. How do you achieve this goal? Now, you need a VPN to help you. It will simply change the IP address of the individual and make the Internet service provider believe that the individual is accessing the data from outside the China. This illusion will help the people in getting the information from the blocked site like Facebook. What is a VPN? VPN stands for Virtual Private Network. It creates an encrypted and secure connection between you and the website you are visiting. The VPN server plays the role of a middleman between you and the website that you are visiting. Given that the network traffic between you and websites is encrypted like a tunnel, the ISP will have no idea of your traffic emerges without signs of who you are or where you're connecting from. The VPN server provides new IPs to replace your real IP. With the help of VPN, you will be able to safely use Facebook any time when traveling in China.
VPN are completely legal in China and they can be used for getting the data which is not provided by the different Internet service providers of the China. For example, a game is very popular while it doesn't have service provider in your country. A VPN will fix the problem. Of course, the most common feature is helping you get access to the different type of blocked websites. Not only the Facebook but the other blocked websites can be easily accessed by using the VPN services. If you are living in, or travelling & moving to China, we suggest you get a VPN because most of your favorites services and websites are blocked there. Being upset for so many Internet limits? Get a VPN to unblock Facebook, Google and YouTube etc.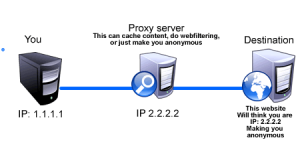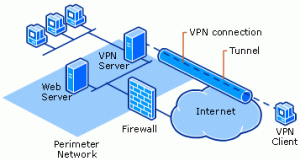 If you have any questions about how to safely use Facebook in China on Samsung S8, please live chat with YooCare Expert now.

Before you read the steps, let us tell you something important. Some VPN websites are filtered by the Chinese government almost every day, and hence there may be a possibility that some of these websites are not working anymore. So make sure that you have seen the updated VPN list before choosing one.
How to use Facebook on Samsung S8 in China
To use it on your Android device you need to make a VPN connection between you and VPN server. You do not need any additional software or applications. All you need is make a few simple steps:
1. Tap Settings
2. Select Wireless & Networks and tap on VPN
3. Add VPN Network
4. Input connection name, select the type of your VPN connection – PPTP VPN, input VPN server address from your account data.
Please be carefully – don't use any additional symbols like spaces, http://, www, / …etc in the server address.
5. Input your Username and password that you received from VPN account service in e-mail.
Save it and tap Connect
How to safely use Facebook on iOS in China
Below you can see simple instructions how to access it in China.
1. Click Settings > General > VPN
2. Tap Add VPN Configuration
3. Select L2TP VPN and enter you VPN account data. You will receive your VPN server, username and password in the e-mail
Server address must be exactly as in your account data (without http://, www or any other symbols).
4. Save your VPN configuration. Once you have created VPN connection you can switch it ON and OFF on the main settings screen
When you are connected to VPN you can access Facebook without any restrictions.
For connection to vpn server:
1. Select Home > Menu > Settings
2. Tap Wireless & networks
3. Tap VPN settings
4. The VPN connections you have added are present in the list
5. Tap the VPN you wish to connect to
6. A dialog box will open asking for your credentials, enter them and click connect
When you are connected to VPN, you will see an ongoing notification in the Status bar on your Android device. If you are disconnected, you will receive a notification and an option to go back to the VPN settings section.
Notes:
1. Always choose the server that is near China so that one can get the fastest possible results.
2. These VPNs are not free of cost hence ready to pay some affordable price to get the access to the Telegram and other blocked websites.
3. Moreover, never search or do something that can be offensive to Chinese authorities something traceable by GFW.
Top 10+ Best VPN Services In The World
| VPN Brands | Servers | Country | # of Connections | Price(USD) | Official Website |
| --- | --- | --- | --- | --- | --- |
| | 3000+ servers in 94 countries. | British Virgin Islands | 3 | $6.67/Month (Save 49%) | Best Choice |
| | 5159+ servers in 60+ countries. | Panama | 6 | $2.99/Month (Save 75%) | View Deals |
| | 3,307+ servers in 32+ countries. | USA | 10 | $3.49/Month (Save 65%) | View Deals |
| | 800+ online servers in 50 countries. | British Virgin Islands | Unlimited | $1.99/Month (Save 83%) | View Deals |
| | 1,300+ servers in 60+ countries. | USA | 10 | $6.49/Month (Save 46%) | View Deals |
Click Here to Read More Top 10 Best VPN Services »
Video Shows How to Use Facebook in China
Kindly Reminder: If you have any question regarding how to safely use Facebook in China on Samsung S8 and how to Set up VPN on your device, please live chat with YooCare online expert for help.

Published by & last updated on May 30, 2019 8:00 am