Failed to uninstall AdwCleaner completely from your Dell computer in Windows 10? How do you remove this app away step by step? Is it easy for computer newbie to do the removal steps?
ADWCleaner Review
AdwCleaner is a free program that helps you to scan and survey the deleted Adware, Potentially unwanted programs, toolbars, and browser hijackers from the computer. While using your computer, you may use the Adw cleaner to remove the various unwanted programs and make your experience better on web browsers and applications.
The Adw cleaners are mainly used to clean up the free programs that are usually downloaded from the web. While you install the programs from web browsers these additional programs will automatically get installed on your computer. Ada cleaner will help you to remove these unwanted programs from your computer.
There are various new trends of keeping your windows safe and many versions of Adwcleaner are real and some of them are fake. Many of the cleaners will pretend that your computer is infected and then ask you to remove it by paying them.
Adwcleaner has a good reputation as a freeware tool to remove spyware and adware. This is meant for the windows experts and not the regular users. And also the scammers have copied the original logo and have done a lot of aggravation with the logo for making their own fake version.
The Adw cleaner detects the unwanted programs in your computer and helps you to remove them and keep your device safe. This app helps you to find the most tricky malware and eliminate them. It also helps you to restore your software and browser settings as default. This is the most appropriate software to delete unwanted and harmful spyware from your computer.
Steps to use the AdwCleaner to clean the Adware?
These are the few given steps that you can use to operate the AdwCleaner to clean your computer from any adware or any unwanted program and toolbar.
● You will click on the scan, and it will automatically start scanning and searching for the adware in your computer.
● As soon as the scanning is complete, there will be a list available of the doubtful items in your computer. Then deselect the necessary items from the list that you don't want to remove. And then click clean.
● Then the computer will automatically reboot itself. Then return to AdwCleaner.
● Then select the tools and get to the quarantine manager. There will be a list of the items which have been in the quarantine folder. And if you have mistakenly moved the necessary item then you can easily restore it from them.
● If you want to delete the items from the quarantine manager then just remove all the items from the quarantine manager to the recycle bin. And the unwanted items will be deleted and your computer will become free from adware.
These steps will help you to keep your computer free from adware. But this app is only available for the users of Windows 7,8 and 10. Other users may experience some inconvenience or get other cleaning apps to scan and keep your computer free from the adware and unwanted programs.
Pros of the AdwCleaner
The quick interface
The AdwCleaner is very famous for its features because of its spontaneous interface. The given progress bar gives you detail about how your assigned activity is working. You will hear the buttons for the various tasks, like scanning, cleaning, reporting, and uninstalling. At the bottom of the window, you will find a section that shows the scan results. The bottom window also has various features arranged like folders, files, scheduled tasks, shortcuts, registry, and a lot more for the search results.
Fast working
Also, while using the ADWCleaner, whatever function you are using you won't get stuck in the task or will have to wait for so long. You can do all the work easily from scanning to cleaning very smoothly and vastly. This program is good for the routine cleaning of your computer.
Uses few computer resources
To install such a useful application, you would think that it would take some time to install and run. It requires very little use of memory and processing power to install it. You can download and scan your computer to remove unwanted programs.
Easy to use
This app is user-friendly and gives you a very easy option to run the application easily on your computer. You can scan and eliminate the malware from the options in the dashboard. It does a very quick scan of the malware, to keep your computer protected.
Multiple language options
The AdwCleaner offers you the language support of about 26 languages. It includes languages like English, Arabic, German, Chinese, Russian, and many more.
Cons of the AdwCleaner
The major disadvantage of the AdwCleaner is that it is designed for limited windows like windows 7,8 and 10 users. Others may not use this application to scan and eliminate the unwanted programs from their computer. Only the users of Windows 7,8 and 10 can use the AdwCleaner.
Contentious default removal: The program has an aggressive nature in what it removes, it is a good thing. But sometimes your necessary items also get removed from time to time which is not a good thing. While scanning and cleaning features, make sure that you individually deselect the important thing so that you can keep your necessary thing safe on your computer. And to deselect the thing individually may take a lot of time and also be very boring. It will become a difficult thing for you.
If you are not happy with it and want to uninstall AdwCleaner completely from your computer, just follow the guides below.
How to Uninstall AdwCleaner Completely with Step by Step Guides?
If you don't have any computer skills, you probably feel frustrated when trying to uninstall this software. However, we have two solutions for you, they are manual removal and automatical removal guides.
Option 1: Uninstall AdwCleaner manually. There are three methods to choose on Window 10.
Method 1: Uninstall this app from Start menu.
Step 1: Click Windows icon at left bottom to open start menu.
Step 2: Look for the AdwCleaner. Right click on its icon, select Uninstall and confirm the task.
Method 2: Uninstall it from Settings.
Step 1: Click Windows icon at left bottom, and select Settings to open.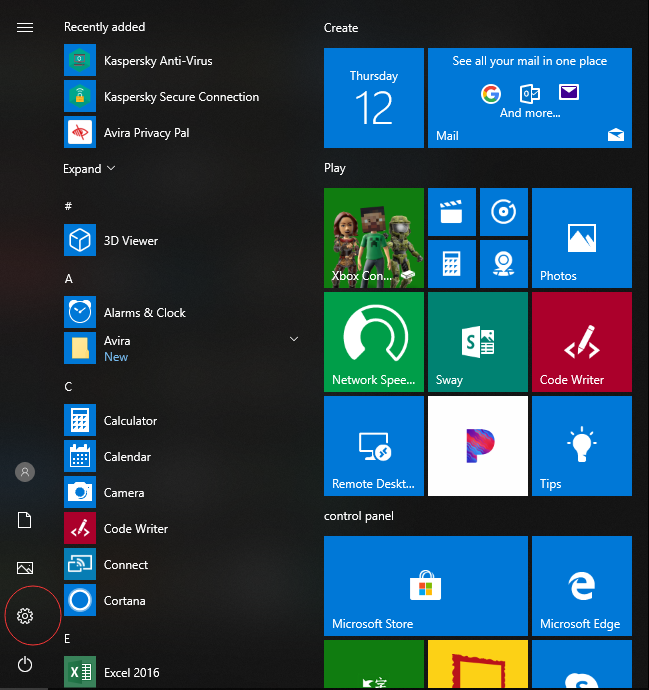 Step 2: On Settings screen, double click Apps. Select Apps & features on the next window.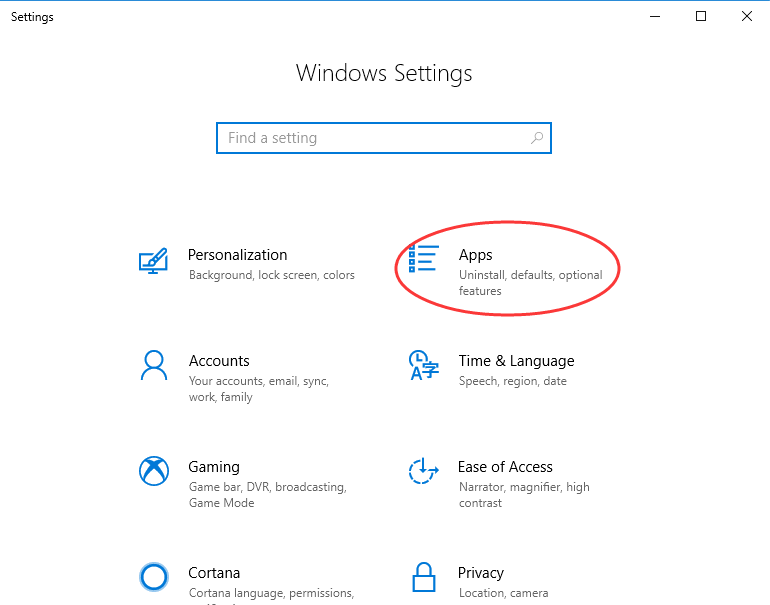 Step 3: You will see the installed software. Look and select AdwCleaner there. Click Uninstall from the popup menu. Confirm the uninstalling.
Method 3: Uninstall AdwCleaner from Control Panel.
Step 1: Click search box on taskbar and type Control Panel. Click Control Panel from the popup list.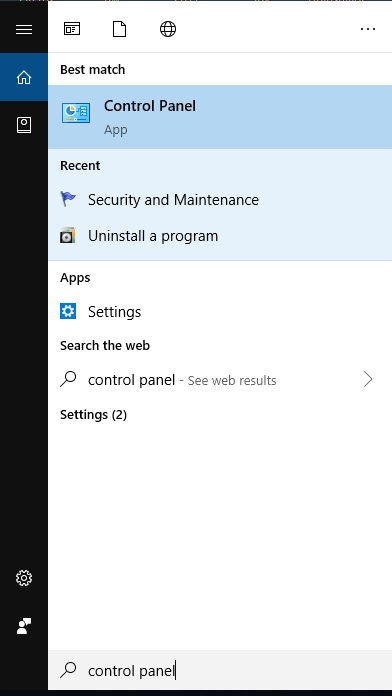 Step 2: Click Uninstall a program under Program menu.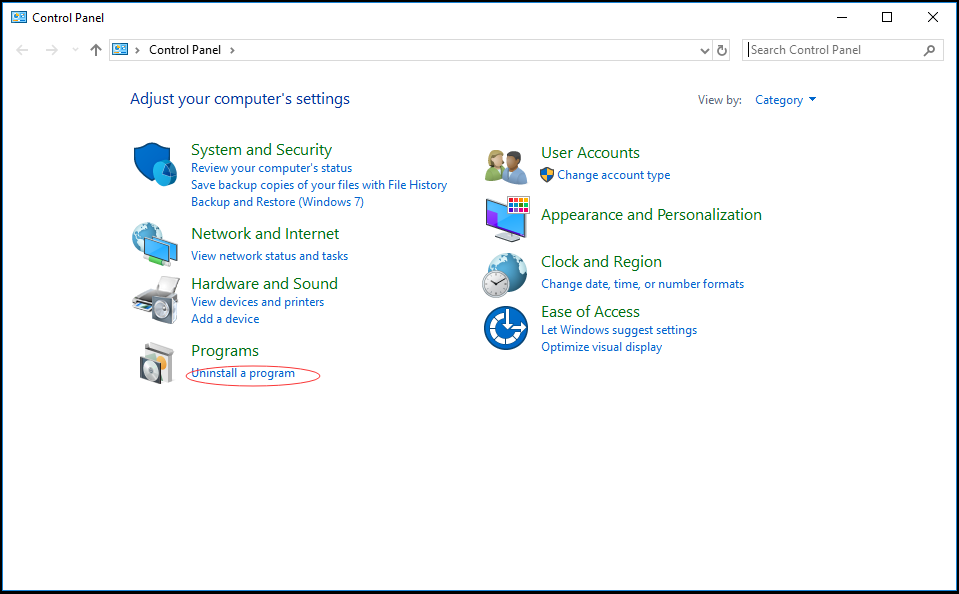 Step 3: Select the AdwCleaner app and click Uninstall. Confirm the uninstalling.
After uninstalling the software, it is time to remove all its leftovers. To get started, you need to open Registry Editor. Press Windows key + R, type regedit, and press Enter. Next, click Edit at the top of the window and select Find. Then, enter AdwCleaner in the search box and click Find Next. Finally remove all entries detected.
HKLM \ SOFTWARE \ Classes \
HKLM \ SOFTWARE \ Classes \ CLSID \
HKLM \ SOFTWARE \ Classes \ Interface \
HKLM \ SOFTWARE \ Microsoft \ Windows \ CurrentVersion \ Shell Extension \
HKLM \ SOFTWARE \ Microsoft \ Windows \ CurrentVersion \ Installer \ UserData \
HKLM \ SOFTWARE \ Wow6432Node \ Classes \ CLSID \
HKLM \ SOFTWARE \ Wow6432Node \ Classes \ TyperLib \
HKLM \ SOFTWARE \ Wow6432Node \ Microsoft \ Windows \ CurrentVersion \ Shell Extension \
HKLM \ SOFTWARE \ Wow6432Node \Microsoft \ Windows \ CurrentVersion \ Uninstall \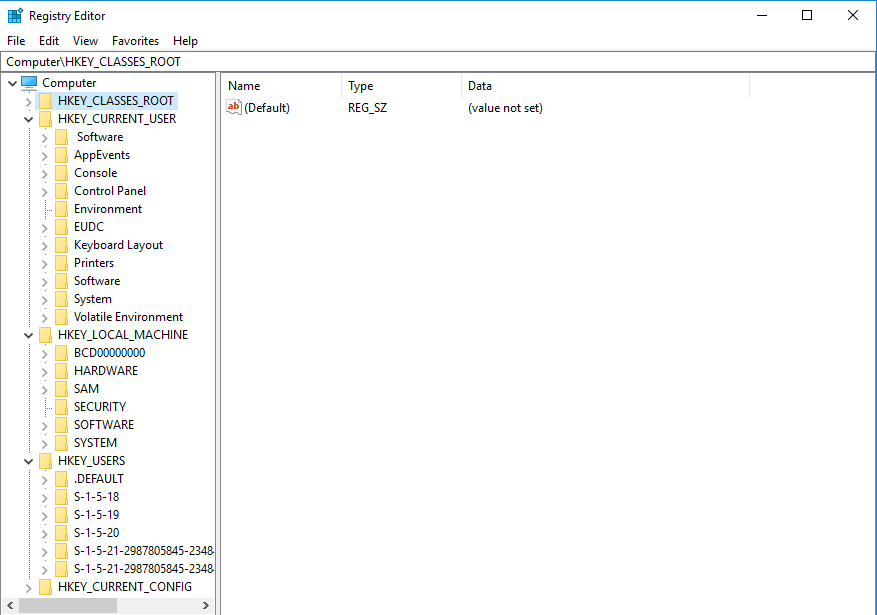 After you remove all the registry files above, then it is gone.
Option 2: Uninstall AdwCleaner with Uninstallor
You are suggested to remove programs and apps from your system by using Uninstallor. Uninstallor is a useful uninstaller which helps users uninstall persistence software, adware, bloatware and other unwanted programs effectively without leaving useless files and folders after the uninstallation. Below are the guides to use Uninstallor to uninstall it completely.
Step 1, download and install Uninstallor onto your computer. Run it and select "AdwCleaner" and click on Analyze now button to start analyzing.
Step 2 Click Uninstall Now button to uninstall files and folders.
Step 3 Click Remove Now button and click Yes to clear leftovers after uninstalling.
Uninstall Completed! AdwCleaner has been removed completely from your computer.
Conclusion
In this article, you will get to read about the AdwCleaner app used for cleaning the unwanted programs from your computer which gets automatically downloaded when you download any program from the web browser.
ADW Cleaner offers you a lot of interesting features, which are accessible, convenient, and free package. For the new users, using this application would be difficult as it deletes the programs aggressively. But for experienced users, it is a good option. However, if you don't want it leave on your computer, just uninstall AdwCleaner completely with the methods here. I hope you like this article.
Published by & last updated on August 16, 2021 12:49 pm