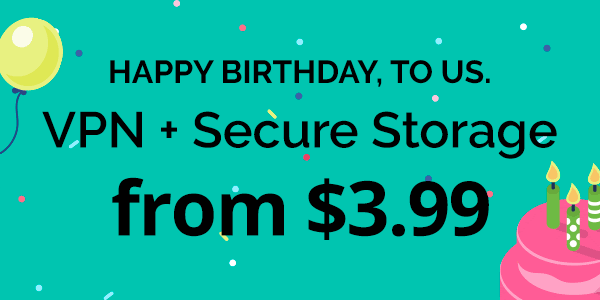 IPVanish company are honoring 8 years of IPVanish service all month long with a discounted plan. Now, any user new to IPVanish can take 67% off our annual VPN subscription, with 250GB of complimentary SugarSync® encrypted storage. Take action quickly — this offer expires February 29.
The special offer is following:
Offer: VPN for $3.99/month (with the 1-Year plan) + 250 GB of storage
Audience: New users
Dates: February 1 – 29
Please contact our online support with any questions or concerns.
Published by & last updated on February 12, 2020 6:15 pm