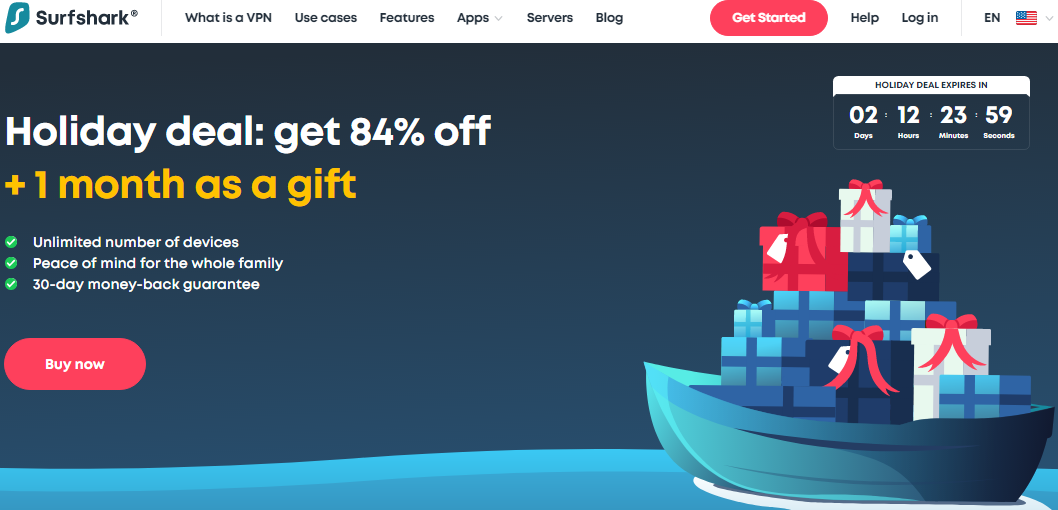 Surfshark has added an in-built GPS spoofing feature to its new Android VPN app so as to provide an extra layer pf protection to users' privacy.
When you search the web, the website owners, ad developers, and other parties detect your IP address to track you. Regular VPN use fake IP address to hide your IP address from those parties. However, most applications and programs access the device's GPS to decide where the users are located. For this reason, many regular VPNs can't prevent users' locations from being tracked online. Luckily, GPS spoofing is added to Surfshark's privacy protection toolkit. There is no need to use other third party software for GPS protection.
Surfshark Cybersecurity advisor Naomi Hodges explains:
"Most mobile apps fetch location data from a device's GPS to track their users for various purposes. Sometimes providing access to the device's GPS is a condition of using the app. In many cases, users do not even know that some apps track them everywhere they go. Naturally, our location data can be exploited. For privacy-conscious people, we developed a GPS spoofing solution that can enable them to take back control of their privacy, and in this case, exercise their right to keep their physical location information only to themselves."
Surfshark is the first one who adds in-built GPS spoofing to its mobile app, allowing you to change your GPS location and shield your online presence from unwanted location tracking. That is a pretty attractive feature for users who value their privacy.
After you updated your Surfshark Android app to the latest version, activate the GPS spoofing feature. You will be able to find the option to virtually change your actual GPS location by connecting your device to one of the VPN server locations in settings. When you use an app on your PC, the Internet request from your physical coordinates will be overridden by the coordinates of the selected VPN server.
Naomi Hodges adds, "The primary purpose of the GPS spoofing functionality is to provide its user with an ability to control its digital presence and prevent unsolicited exploitation of their location data for marketing and other purposes."
If you live in or travel to a country with strict Internet censorship, Surfshark GPS spoofing will help you a lot. By connecting to a server in the US or other country with more Internet freedom, you will be able to bypass Internet censorship and unblock restricted contents from anywhere. It is possible to enjoy the best possible browsing histories without sacrificing your online security and privacy. Get the latest Surfshark Android VPN app for solid privacy protection now.
Published by & last updated on December 23, 2019 3:40 am