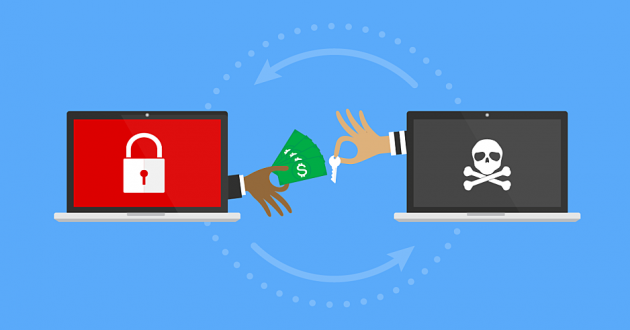 Speaking of ransomware, many users may think of the "WannaCry Ransomware Storm" that raged in May 2017. Ransomware always has been a tricky problem for security experts. It uses a variety of encryption algorithms to encrypt the target user's system and forces users to pay ransom for data recover. Many organizations, agencies, parties as well as individuals had lost important data and a huge amount of money due to ransomware attack.
Recently, it is reported that a company had to negotiate with hackers several days and finally delivered a 1.97 million ransom to decrypt their data due to ransomware attack. The company might think that ransomware is far away from them and did not increase investment in network security. They paid a high price for this thought. In fact, many users and parties believe that ransomware will not target them because they are not important organizations or financial agencies. However, they ended up with losing important files and money.
In fact, in the middle of this year, ransomware attacks have swept the world with an overwhelming trend, shifting from individual users to target organizations, and increasing the ransom amount is also the trend of ransomware evolution in recent years.
In May of this year, the Florida Riviera was attacked by ransomware, and various municipal works were suspended for several weeks. The municipal emergency meeting decided to pay a ransom of $ 600,000.
In June, GandCrab ransomware team announced a high profile, only a year and a half years, the team has earned more than two billion US dollars, per capita accounted for $ 150 million.
In early October, Demant, the world's largest hearing aid manufacturer, was invaded by ransomware, with direct economic losses of up to $ 95 million.
Although ransomware does not have a long history, hackers have grabbed a huge amount of money by using the technical ransomware. The frequency of ransomware attacks is increasing, and a complete industrial chain has been formed.
It is disturbing that with the continuous development of information technology, services and applications around the network and data are showing explosive growth. Under such a rich application scenario, once the ransomware is launched on infrastructure such as power stations, hospitals, and banks, it will cause unpredictable losses. However, due to the frequent occurrence of ransomware variants, existing ransomware poses a higher-dimensional challenge to traditional antivirus software that we commonly use.
Ransomware can be anywhere and attack you anytime. It is very necessary to install reliable and powerful antivirus software on your PC. Kaspersky Lab, Avast, Trend Micro security, and Norton are recommended based on great test results and user reviews. Get a reliable security program. Keep ransomware away from your PC and protect your precious data.
Published by & last updated on December 13, 2019 8:36 am