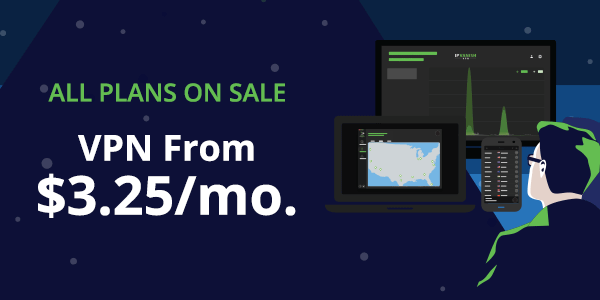 Good News released from IPVanish that You have 2 weeks left to take the special deal. The Extended Cyber Sale has entered its second week, and there's never been a better IPVanish offer. Any new user to take IPVanish service can save up to 73% on VPN plans. We published this News is to hook our audience up with access to these Black Friday prices until December 3rd.
Please read the following promotional details to take the best deal offered by IPVanish:
Offer: All plans on sale; VPN from $3.25 per month
Audience: New Users
Expiration: Offer ends December 3
Just click on the button below to get the special offer. Please contact our online tech support with any questions or concerns.
Published by & last updated on November 15, 2019 3:52 am