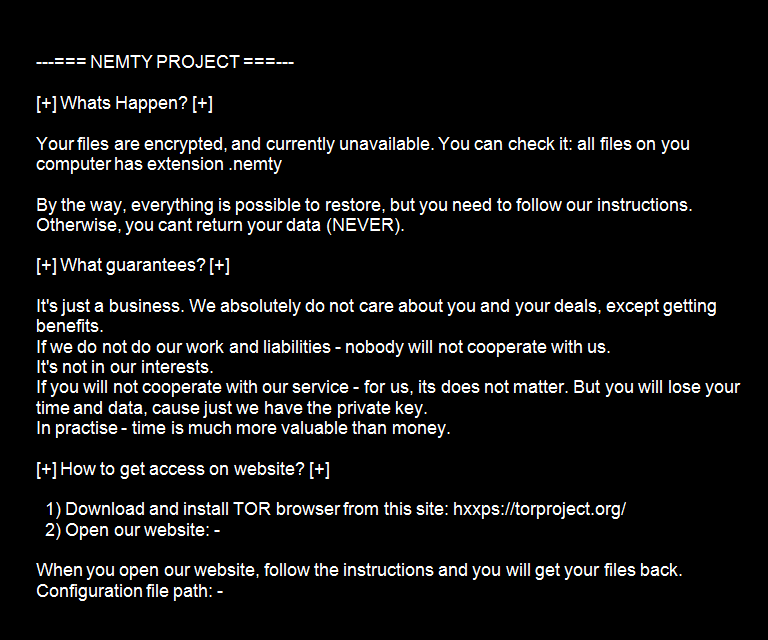 At the end of August, Nemty Ransomware was actively, spreading via compromised RDP connections. The ransomware virus has been traded through the dark network, and the ransomware mode of "blocking the road, robbing and sitting on the ground" has forced the user to accumulate wealth.
Now, 1.5 version of the Nemty ransomware virus has hit again, raging the network.
In August, Nemty required the victims to use the dark network to obtain the wallet address to pay the $500 bitcoin ransom. In less than a month, the upgrade to the 1.5 version of the Nemty ransomware variant directly abandons the complex dark network trading model, and upgrades to the Internet path. The victim does not need to pass the dark network. It's simpler to get ransom of the encrypted files.
Nemty ransom virus variant spreads are becoming more difficult to prevent. Although it still mainly uses fake DHL mail to spread, the virus is no longer spread through the form of email attachments from other view. Instead, it directly adds a url link to the email. Once victims click on the link, it will download Nemty extortion Virus variants. This path is far more confusing than email attachments, which directly leads to the update and upgrade of Nemty. In this way, it spreads more quickly. To protect your PC, install a reliable antivirus program and update it to the latest version.
Published by & last updated on September 30, 2019 11:56 am