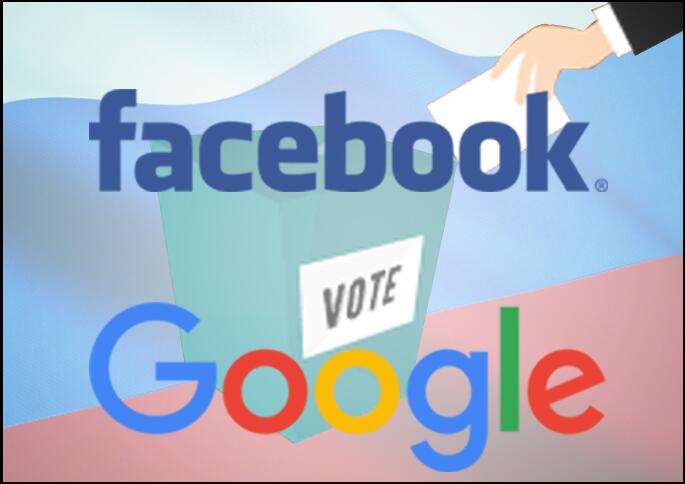 On September 8, 85 districts of the Russian Federation held local council elections or direct elections by governors and mayors on September 8. The Russian Federal Service for Supervision of Communications, Information Technology and Mass Communications said on the 8th that when it supervised the Russian local election vote, it found that Google, Facebook and YouTube used network resources to disseminate political advertisements related to the election, which was suspected of interfering with Russian sovereignty.
The bureau issued a press release on the official website saying that according to Russian laws, on the day of the Russian local election vote and the previous day, there should be no advertisements and publicity related to the election, but the Google search system, Facebook and YouTube sharing sites voted in the Russian local elections. On the same day, political advertisements related to the election were distributed. It informed that "such actions are considered as interference in the sovereign affairs of Russia and an obstacle to the holding of democratic elections in the Russian Federation." Russia does not allow foreign companies to engage in these activities.
Russian media stated, "Google displayed ads for the so-called 'Smart Voting' system promoted by opposition figure and video blogger Aleksey Navalny—these ads are said to have been shown to users searching for data on the local elections in Moscow."
The press secretary of the bureau, Anpelonsky, said that the bureau will report the alleged violations of the above-mentioned enterprises to the relevant committees of the Russian parliament responsible for investigating foreign interference. If the Russians finally confirm that the three companies have not taken detailed measures to prevent the spread of political advertisements involving Russia's elections, the Russian Federation can determine that such "advertising" interferes with Russia's sovereignty and even hinders Russia from holding elections. Russia will reserve the right to take appropriate response measures.
Published by & last updated on September 12, 2019 2:46 am