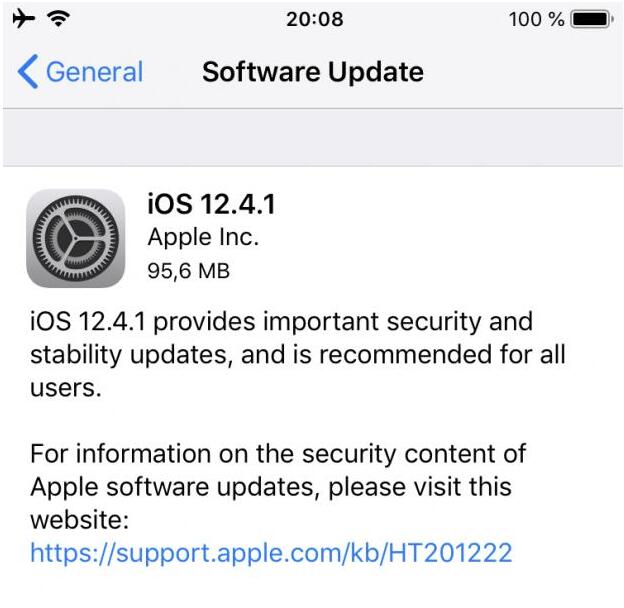 Apple released a patch to fix a dangerous bug on Monday.
Apple released the patch after a flaw in the latest iPhone allowed hackers to easily jailbreak through previous versions of iOS. In July, apple released iOS 12.4, an update that re-exposed a previously fixed bug. Last week, iPhone jailbreakers discovered apple's mistake and used it to jailbreak the latest iPhone. This is the first time in recent years that hackers have managed to jailbreak the latest version of iOS.
The iOS 12.4.1 patch, released on Monday, fixes the bug again. According to iOS security researchers, malicious hackers could exploit the re-exposed vulnerability and combine it with other weaknesses to gain access to iPhone users.
"People must be very careful what Apps they download from the Apple AppStore," iOS security expert Stefan Esser warned on Twitter.
Apple did not respond to a request for comment immediately. When the patch was released, Apple thanked the Google researchers who first discovered the bug, as well as Pwn20wnd, the developer of such jailbreaks.
If you use Apple, update to the latest version as soon as possible for the latest protection.
Published by & last updated on September 3, 2019 3:29 am