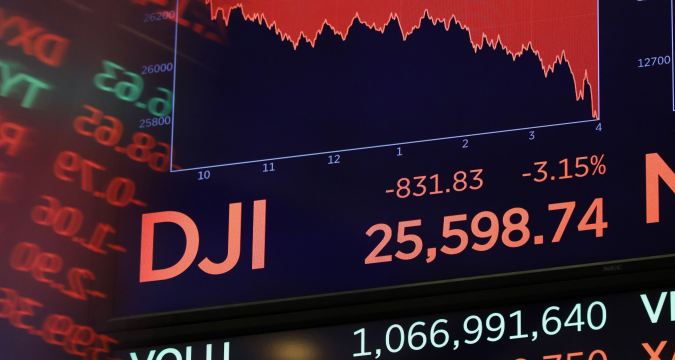 The U.S.-China trade war has escalated. After China imposed tariffs on 75 billion US goods on the 23rd, US President Trump immediately retaliated, not only raising tariffs on Chinese imports more than $550 billion, but also "ordering" US companies. Withdraw from China!
After a series of almost crazy moves by Trump, the New York stock market tumbled. The Dow Jones Industrial Average (DJIA) plunged 623.34 points, down 2.37%. The S&P 500 plunged 75.84 points, or 2.59%. Nasdaq plunged 239.62 points, down 3.00%. On the evening of the 23rd, the State Council Tariff Commission of the State Council issued an announcement to impose a 10% and 5% tariff on US$75 billion of US imports, which was implemented in two batches from September 1 and December 15. The committee also decided to impose a 25%, 5% tariff on the recovery of cars and parts originating in the United States from December 15.
Trump then attacked Twitter and ordered the "great American companies" to immediately start looking for an alternative to China, including bringing the company back and producing it in the United States. Of course, even if you are a US president, you have no power to "order" American companies to make such changes. The American business community also immediately issued strong criticisms, warning that Trump's move would hurt American companies and the US economy.
Myron Brilliant, vice chairman of the US Chamber of Commerce, bluntly said: "Trump may be frustrated with China, but the answer isn't for U.S. companies to ignore a market with 1.4 billion consumers. Escalating tensions are not good for market stability, investor confidence or American jobs." In a statement, the National Retail Federation also said, "it is unrealistic for American retailers to move out of the world's second largest economy."
Later on the 23rd, Trump announced that it will raise the tariff of 250 billion US dollars of Chinese goods from 25% to 30%, which will take effect on October 1. The tariffs for another US$300 billion of Chinese goods are scheduled to be raised from 10% to 15% that take effect on September 1. Trump also pointed the muzzle at the Federal Reserve Chairman Jerome Powell, arguing that Powell has so far not been willing to cut interest rates quickly, stimulating the US economy that he was ruined. Powell issued a policy talk on the 23rd, saying only that the Fed will take action to "maintain the continued expansion of the economy." It did not make a clear statement on whether to speed up interest rate cuts, thus triggering Trump personal attacks. Powell also said that the global economic growth slowdown is becoming more and more obvious, especially in Germany and China. The uncertainty brought by trade war provoked by Trump, is one of the risk factors that the Fed is highly concerned about.
Published by & last updated on September 3, 2019 3:30 am