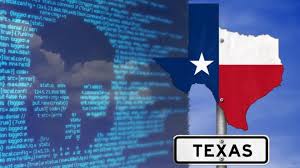 According to reliable reports, ransomware might be a small matter in the field of cybercrime five years ago, but now it is one of the most expensive problems that bother IT systems. Texas became the latest state that has been attacked by ransomware, and 20 local government entities in the state have been affected.
Previously, ransomware attacks have also hit the networks of state agencies in the US, including Florida and Maryland, causing tens of millions of dollars in damage.
This week, Texas has joined the target list. According to the Texas Department of Information Resources (DIR), more than 20 local government entities were affected by "coordinated ransomware attacks". DIR said, "Currently, DIR, the Texas Military Department, and the Texas A&M University System's Cyberresponse and Security Operations Center teams are deploying resources to the most critically impacted jurisdictions."
This is the latest incident of many recent ransomware attacks on municipalities and state agencies. No details have been disclosed on how much money was requested. There is a lack of any information about "local government entities" affected.
U.S. public and local government agencies appear to be affected by such attacks. One possible explanation is that tight budgets and expensive upgrade programs prevent many organizations from updating old software, making it unsafe. It remains to be seen how Texas will respond to the crisis. Texas officials may want federal agencies like the NSA to help restore order – because the NSA's own EternalBlue program is said to be the basis for many modern versions of ransomware.
Published by & last updated on August 21, 2019 3:32 am