Is there a way to conduct a trial with PIA? Can you guys try Private Internet Access free? Private Internet Access is a popular VPN service in many countries. Many users still are wondering if it is the right VPN for them. If you are one of users who still can't make a decision, you should use the Private Internet Access free trial to feel the service yourself. The real experience with PIA will help you make the right decision. During the trial, you can try many aspects to learn the service well. Would you like to know if PIA is your best VPN? Get PIA free trial to find it out yourself.
Private Internet Access Free Trial: Does it Exist?
VPN free trial is very important for beginners as the VPN environment is changing all the time. A VPN might not be able to help you in security or streaming after your country updates the firewall system or the streaming decides to block VPNs. Therefore, it is important to try the service before you commit to sign up a long term of subscription. The good news is that most leading VPN providers offer free trial to let users try their service free. VPN free trials help users find the best VPN effectively. Some reputable VPNs offer money back guarantee as their risk-free trials, allowing users to get started with their services along with the option to cancel within a set period of time. Private Internet Access provides a 7-day money back guarantee as their risk-free trial. There is actual VPN free trial of this service. Free VPN trial is supposed to let users try the service's full feature set, helping you make an informed decision on signing up a VPN service. The money back guarantee policy allows you to use the risk–free trial before you decide to work with the VPN for a long term.
Private Internet Access 7-day money back guarantee may not sound much like a free trial, but it essentially functions in the same way as the PIA free trial does. In fact, the money back guarantee is better than many free trials on the market. Commonly, many VPN providers offer free trials with limits. They set limits on the data usage and connection speed that you can use the service. You only get access lower encryption and can't switch between different VPN protocols. Some of them also limit the server locations you can connect to during the trial period. Without access to full features, you won't be able to feel how the VPN actually works or make a decision by using the free trial. When you use PIA risk-free trial, you test the service thoroughly as there is no limit.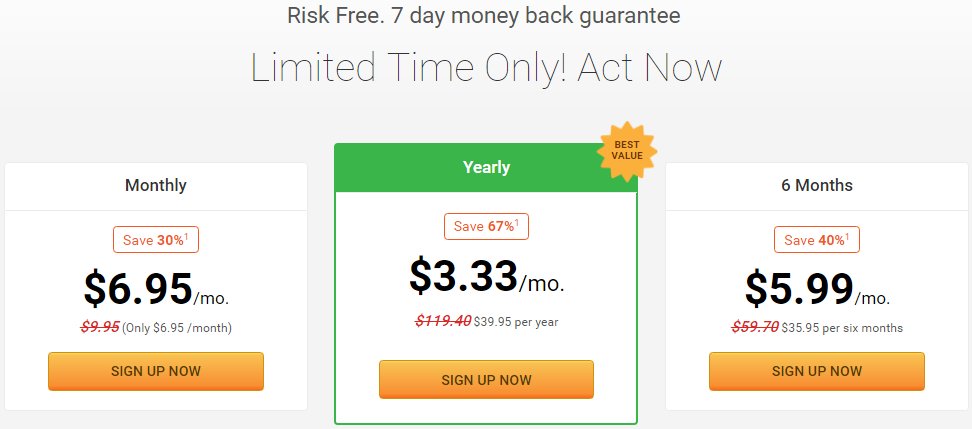 To avail the money back guarantee policy, you need to pay for the subscription. During the 7-day risk-free trial period, you are able to perform many tests you need to do, testing the speed on any server, checking encryption standard, verifying the ability to unblock restricted contents and trying the VPN clients on different platforms. The Private Internet Access risk-free trial is a great way to understand how the VPN works and confirm it is the VPN you are looking for. If you don't feel like the service during the trial period, you totally have the option of submitting a cancellation request. Is it difficult to get a refund? In fact, it is easy to get your refund as long as you don't breach their Terms of Service. Simply submit your refund request within 7 days after you purchase the VPN package. The time to receive your refund depends on the payment method you used. The provider lives up with its money back guarantee. Private Internet Access is really a risk-free VPN service. Below is its no-questions-asked refund policy.
If you are less than 100% satisfied with the PrivateInternetAccess VPN service, we will gladly refund your payment if the refund is requested within seven (7) days from the date of the initial purchase and/or renewal. Requests made later than the 7 day purchase date window will be denied. If you have initiated the refund process under this Section, and you fail to provide requested verification information related to your account from PrivateInternetAccess sent to your account e-mail address within seven (7) days from the date of the request sent by PrivateInternetAccess, you understand that you are forfeiting the entire refund request and that you are not eligible for a refund under this Section. You understand that if you purchase a new account within three months of being issued a refund on a previous account purchase, you will not be eligible for a refund on that new account, even if you request one during or after the seven (7) day period.

How to Get Private Internet Access Risk-Free Trial & Test It Properly?
As we mentioned, you need to sign up a plan before you can try the Private Internet Access. You need to pay for the service to create your account. Don't worry. No fees are final until the 7 days have elapsed because there is a money back guarantee. You can feel safe to add your details or gift card credit to complete the payment process. If you are not satisfied with the service, simply request a refund within 7 days of purchase. Some users may miss the cancelation deadline as they are busy on their work and forget about the trial period. If users miss the cancelation deadline, you are charged for the duration of the subscription you selected. You can choose the shortest initial signup period to avoid this situation. It won't cost you too much if you forget the length of free trial. In fact, this will not be a problem because most users fall in love with PIA VPN and choose to renew their accounts after trying the service. Simply choose a billing cycle you prefer and finish payment to avail the Private Internet Access risk-free trial. The risk-free trial is available for all new users.
Once you create your trial account, try the service properly to make sure it doesn't interfere with your usual online routines and you will be able to use all the features without any problem. If you find out it meets your needs, you can keep the account to continue using the service. How to confirm it PIA is your best VPN? Firstly, check encryption options and VPN protocols. You will be able to view its encryption detail and list of protocols under the settings of the VPN client. You can open a shopping website or connect to a new network to see if the client boosts protection or warns you of unknown network. Secondly, confirm it protects your privacy well. Does the provider have a strict zero-logging policy? Does it display any ads on their front page? Test if your real IP address is truly hidden.
Thirdly, check the connection speed. It is quite normal that a VPN affects your connection speed because your data package travel across the world via encrypted virtual tunnel to reach the servers you choose. A leading VPN will have the ability to compensate for the lags with smart workarounds in their server hardware and software. If you don't notice the slowdown when using PIA risk-free trial, it is the fast VPN you are looking for. Fourthly, you should perform multiple tests to see if the VPN works with Netflix, WhatsApp, torrenting, and other blocked services during the trial period. The most important thing is it can unblock your favorite contents. If you are not interested in contents on BBC iPlayer at all, there is no need to require the VPN you choose working with it. Last but not least, check the compatibility of the Private Internet Access. You need to check if the VPN clients are available for all major operating systems and platforms. Make sure your favorite smartphones, tablets, laptops, and desktop PCs are covered. It will be meaningless if the VPN you choose does not work with your favorite device. 7 days are enough to let you check all those aspects and make a right decision. Activate your PIA risk-free trial now.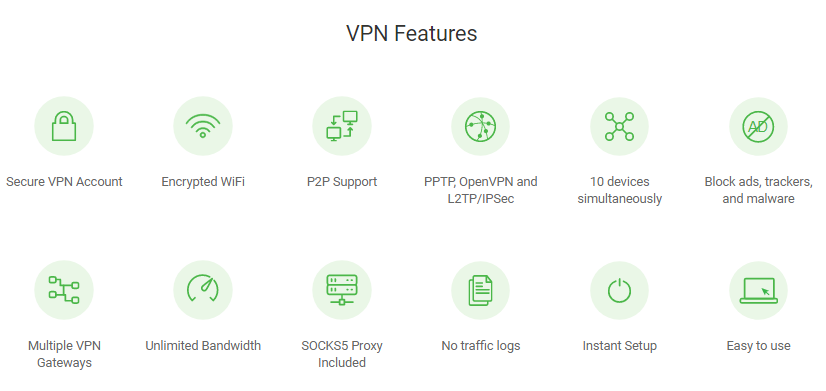 Is Private Internet Access Expensive?
Private Internet Access is priced reasonably. It won't break your bank for purchasing a VPN package to enjoy the secure, fast and private Internet experience. To let you save money, the provider runs promotion regularly. You can get sweet discount directly or use a coupon code to apply for it. Currently, the provider great deals. There are discounts on the monthly plan as well. The 1-month plan is 30% off and costs $6.95 USD. This monthly fee is lower than many other products on the market. The 6-month plan is 40% off and costs $5.99 per month. You get the biggest savings with the 1-year plan because it is 67% off. The price is reduced to $3.33 USD per month. Isn't it a great deal?
Can you sign up a PIA plan anonymously? What payment methods does the provider offer? Yes. The provider accepts Bitcoin, BitcoinCash, bitpay, ethereum, BEAM, mint, litecoin and Zcash etc., allowing you to make anonymous purchase. No information related to your ID will be found from your payment. Besides, you also can pay via regular payment methods like PayPal, credit card and Amazon Pay etc. Choose any of the methods you like.
Many users ask, free VPN or free VPN trial? Though they look similar, there's a huge difference between a free VPN and a paid VPN service that offers a free trial or money back guarantee. We recommend a paid VPN that offers risk-free trial because of the below reasons. On one hand, free VPNs keep data logs and sell users' private information to third parties. Some show annoying ads to generate revenue. You can enjoy the VPN for free while you are putting your personal information at risk. On the other hand, free VPNs includes limited features. They are built with necessary features due to lack of income. They can be slow and insecure, and have no ability to unblock streaming sites. It is worth to make a small investment in the right VPN. Use PIA risk-free trial for a test drive to experience the service thoroughly.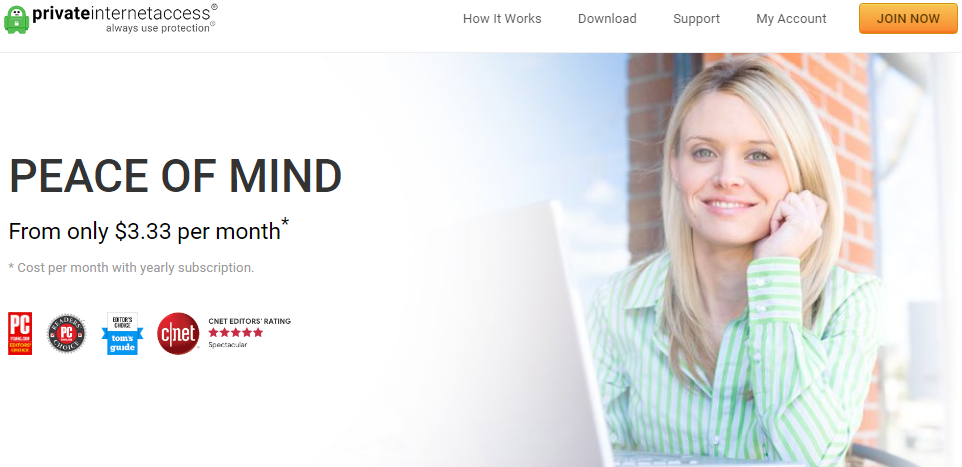 Brief Information of Private Internet Access
Private Internet Access is a respected VPN service used by worldwide Internet users. Since it has been created, the provider keeps investing energy and money into perfecting it. It has a high reputation among Internet users because of its privacy standards, speeds, wide choice of clients and torrenting features. It helps users take back privacy, secure online session, bypass Internet restrictions and conduct more activities in the way they like. Below we will show you key features of Private Internet Access you can benefit from the service during the free trial.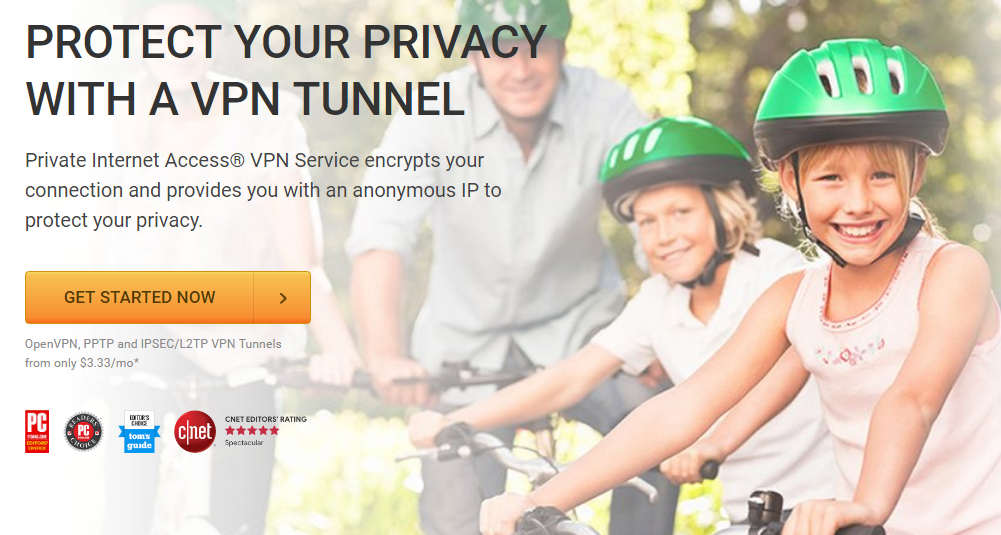 Privacy Features. The Private Internet Access VPN protects users' privacy in many ways. It hides users' IP address, encrypts users' Internet data and has strict no log policy to make you anonymous online. It has DNS leak protection to prevent your device revealing your personal information through the DNS server connection. There is an Internet kill switch which shuts down your Internet connection when VPN connection drops to ensure no private data is transmitted in the clear.
Server Locations. The Private Internet Access provider operates a global server network 3394 + servers in 32 countries throughout the world. The number of servers is still growing. The worldwide VPN servers enable users to route their traffic through distant regions for privacy and security. When connecting to one of the servers, your IP address will be switched to related location. It lets you connect to the nearest server with one click. The service allows unlimited bandwidth and does not limit your speed. Use PIA risk-free trial to check if it offers satisfied connection speed.
Security Standard. Private Internet Access offers encryption technology at industry standard like other leading VPN providers do. Users are allowed to choose between the maximum security with 256-bit AES encryption, faster connections with 128-bit encryption with SHA1 authentication and RSA-2048 handshaking. During the PIA free trial period, you will be able to experiment with different security protocols, including OpenVPN, PPTP, and L2TP/IPSec. You can enjoy the same encryption standard and use all VPN protocols with PIA risk-free trial.
Ability to Unblock Streaming Sites. PIA VPN has done a great job in helping users access streaming sites and blocked services such as voice over IP, point to point file sharing and bit torrent file sharing. No matter you get stuck with government censorship or fail to stream videos on Netflix, YouTube or other famous sites, PIA VPN lets you choose from the global servers and disguise your connections to avoid blocking. Also, this VPN can handle torrent connections in the fastest way as it caters for the SOCKS5 proxy. There is no extra charge for anonymous torrent. You can download at fast speed while keep private and safe.
Systems & Platforms. Does PIA works with your device? The provider offers free clients for Windows, macOS, Linux, Android phones, and iOS, covering all major systems. Likewise, it offers add-ons for Chrome, Firefox and Opera. You will be able to turn on VPN and change settings from browser interface conveniently. Please note the VPN browser add-ons protect your browser traffic only. In fact, it won't be an issue when you turn on VPN client. The provider allows 10 simultaneous devices. That means one license is enough to cover regular student households' and families' devices.
Customer Support. Though PIA VPN is easy to use, the provider still offer useful customer to ensure users' problems will be fixed timely. You can contact the customer support via live chat or an email ticketing system. The live chat is available at 9:00-18:00 Monday to Friday MST only. The email ticketing system is available all the time. When you go to Contact Us page, it asks you to set up a ticket via email. It may take hours to get a respond. Besides, you can find a variety of tutorials with full details on connecting the VPN to a number of Internet-enabled devices on its official website. The company answers a variety of common problems on the FAQ section on the website as well. You can use PIA VPN without any problem.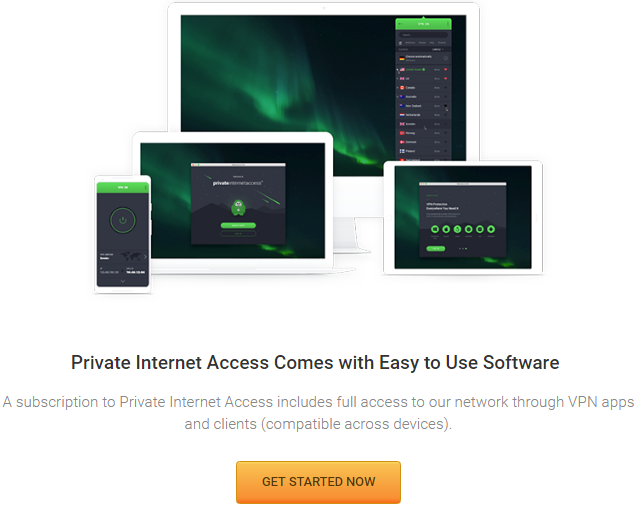 Learn How to Get Private Internet Access Risk-Free Trial In This Short Video
Top 10+ Best VPN Services In The World
VPN Brands
Servers
Country
# of Connections
Price(USD)
Official Website
3000+ servers in 94 countries.
British Virgin Islands
5
$6.67/Month (Save 49%)
Best Choice
5600+ servers in 60+ countries.
Panama
6
$2.99/Month (Save 75%)
View Deals
800+ online servers in 50 countries.
British Virgin Islands
Unlimited
$1.99/Month (Save 83%)

Chinese Click Here>>

View Deals
3,341+ servers in 32+ countries.
USA
10
$3.33/Month (Save 67%)
View Deals
1,300+ servers in 60+ countries.
USA
10
$6.49/Month (Save 46%)
View Deals
Click Here to Read More Top 10 Best VPN Services »
Conclusion (Private Internet Access Free Trial)
Private Internet Access offers all new members a 7-day money back guarantee so you have nothing to risk when signing up. With PIA risk-free trial, users won't make the wrong purchase. Private Internet Access is a great VPN service that offers great security, anonymity and lightning fast speeds. This VPN has a simple and straightforward user interface. The service is very easy to use. The VPN client comes with built-in blocking of ads, trackers and known malicious websites. The provider streamlines the setup procedure and the VPN clients are well-designed, and you don't need to do complicated setup to make VPN work for you. Of course, experienced users are able to do advanced settings, so they can have high level of control over how the VPN works. By using the PIA free trial, you have a good idea of what Private Internet Access has to offer. You can enjoy unlimited bandwidth, no restrictions on traffic, secure connection, anonymous browsing and Internet freedom with the risk-free trial. After trying the services in all aspects, you may fall in love with the great service and decide to choose as your right VPN. Your real experience with PIA VPN won't lie to you. If you are looking for a chance to try a high-quality VPN for free, you should make use of the Private Internet Access free trial.

Published by & last updated on February 20, 2020 10:51 am