Would you like to stream new episodes of original programming and theatrical films on HBO in China? How to fix geo-restriction problem to watch your favorite shows from anywhere? You need to hide your IP address and disguise your traffic to avoid being censored and refused by streaming platforms. What is the best way to watch HBO movies and TV shows in China? Currently, VPN is the most effective tool to bypass geo-restriction and unblock streaming sites. Learn how it helps in this article.
Can't Watch HBO Movies & TV Shows While Travelling?
HBO is an on-demand television programming with original series, theatrical films, and live sports etc. It is the second largest premium cable channel in the U.S. The service offers affordable price as well as a 7-day free trial. Users have 7 days to find out if this platform has their favorite shows and videos for free. This platform has a large number of users as it has some of the best shows on TV. It allows you to access different kinds of contents including news, comedy specials, smart talk shows, cast & crew, thought-provoking documentaries, sports, and the hot topics everyone is talking about on your computer, phone, or tablet. It also has special contents for kids, and parents won't need to worry about improper contents. It has apps for android, iOS, Windows PC and Mac, so you can stream on multiple devices. HBO is very popular among both the local and foreign users in the US.
However, HBO is only accessible in the U.S. and certain U.S. territories. Only subscribers who reside in the U.S. can stream on the platform properly. The streaming platform detects users' IP addresses to decide whether the users could have access to their contents. What if the subscribers move to another country? Do they have to give up their favorite shows? If you left the U.S. for China, HOB blocks your connection to their contents as it detects your IP address in China. As your IP address is exposed to the public when you use the Internet, the streaming platforms and other sites can view your IP address easily to implement geo-restriction. Besides, China has the most advanced firewall system which controls and censors its national and domestic Internet. It blocks foreign streaming sites to prevent the people in China viewing contents that the government considers as harmful. HBO is one of the blocked platforms. To watch HBO movies & TV shows in China, you need to overcome geo-restriction and bypass government censorship. A VPN can help you achieve this goal by hiding your IP address and encrypting your connection to the Internet. When your device is connected a VPN, you will be able to log onto HBO Now with a US server. So HBO thinks your computer is in the US, granting you access to their contents without any problem.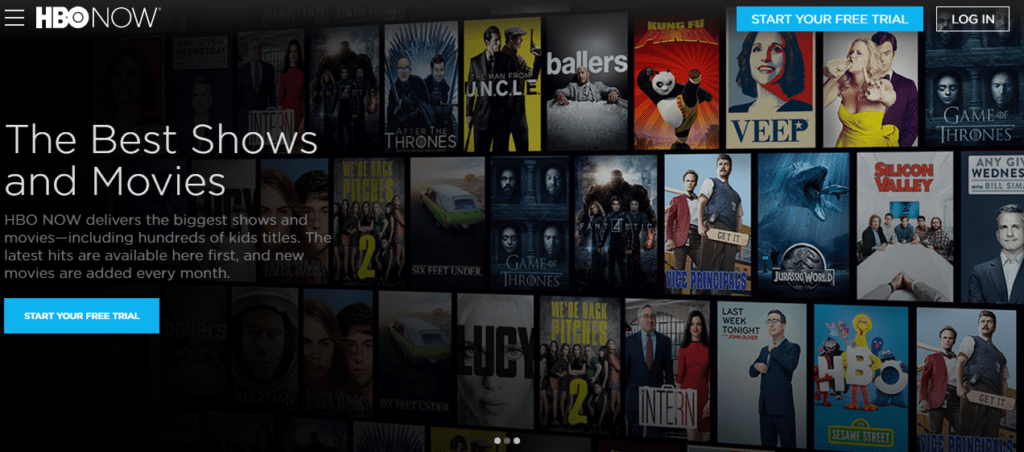 Why Can't You Watch HBO Movies & TV Shows in China?
As we mentioned, you can't watch HBO movies and TV shows in China because you are not located in the "legit" place for the streaming site and national firewall. It is well-known that China has the strictest Internet censorship system. This country has the most advanced firewall and censorship system which blocks potentially unfavorable incoming data from foreign countries and restrict access to certain websites. HBO has not brought any trouble to the country while it is still on the blocked list. People assume that the country blocks streaming sites to control the information flow as well as promote their local sites. At the same time, HBO restricts their contents in the U.S. Even though you are an American subscriber who just left the country for holidays in another country, you still lose access to the contents on HBO. Attempting to watch HBO movies & TV shows outsides the U.S. will result in an error message like "Not in Service Area" and "To access HBO GO, you must reside within the fifty states of the United States of America." The good news is that there is a workaround to access HBO movies & TV shows outside the U.S. from any overseas destination, even when you are located in China or other countries with high Internet censorship. You can mask your IP address and hide your connection to HBO with a powerful tool.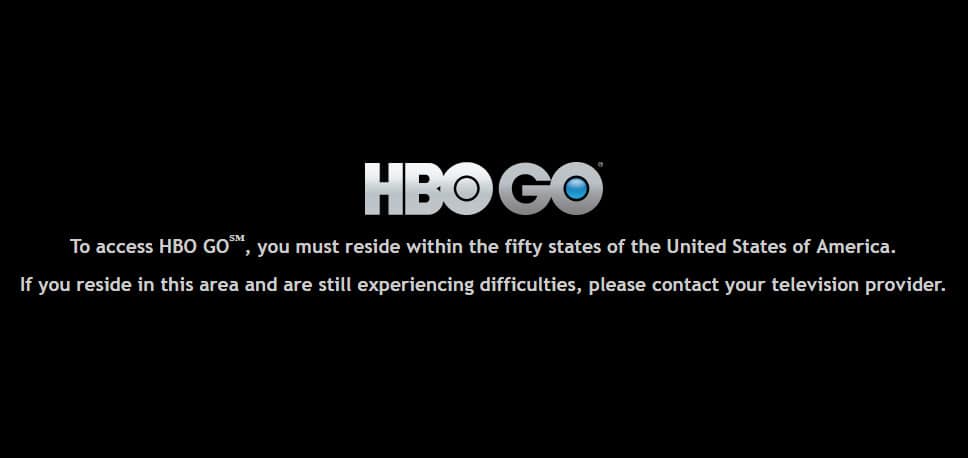 How to Watch HBO Movies and TV Shows in China?
As we know, the streaming services not only restricts their contents in their own country, but also blocks VPN to stop users from other countries accessing their contents due to copyright issue. You need a powerful and advanced solution to get rid of this kind of geo-restriction. The solution you need is a solid VPN package. VPN is Virtual Private Network which creates a virtual tunnel within the public network for you to deliver your Internet data privately and safely. The VPN providers offer their secure network with worldwide servers and IP addresses. When you use a VPN, it allows you to connect to any server you like, and your IP address will be switched to a related city. That hides your Internet activities from your ISP, firewall system and government, so you are able to escape from the censorship controlled by the government. When the VPN assigns you a U.S. server, you appear from the U.S. You won't be affected by China's firewall and can convince HBO that you are qualified to access their service.
Many VPNs offer optimized servers for streaming and special Internet environment in China to ensure you can watch HBO movies & TV shows outside the U.S. without any problem. It is very important to pick the right VPN as not all VPNs can help you unblock HBO abroad. Remember connect to proper server for better connection when streaming videos on HBO. When using the right VPN, you get full access to contents on HBO, and unblock other restricted platforms like Hulu, Netflix, as well as BBC iPlayer etc. Besides, VPN enables you to avoid censorship so as to access Facebook, Twitter, Instagram, Google, Gmail, YouTube, WhatsApp and more websites that have been blocked by the firewall in China. You get Internet freedom and protect your privacy effectively. Get the best VPN to watch HBO Movies & TV shows in China.

Best VPNs to Watch HBO Go Movies & TV Shows in China?
Most beginners have problem in selecting the right VPN for China. When you google for VPN, you get tons of results. It is easy to get confused by various VPNs on the market. Due to special network environment in China, it is very necessary to pick the right VPN. Don't waste your money on a VPN that does not help you at all. So, what are the best VPNs for China? What requirements they should meet? Selecting the right VPN means you get what you want from the service at reasonable price. Now what you want from a VPN is it helping you bypass geo-restriction and watch HBO movies & TV shows in China. In recent years, many VPNs have been disabled by the Chinese firewall. You need to ensure the VPN you purchase works fine in China. Some VPNs have the ability to unblock HBO in China while their websites have been blocked. Therefore, we suggest you install VPN and set it up before you fly to China.
Also, the VPN you choose should have multiple servers in Asia countries & regions as well as in the U.S. When you connect to server in regions or countries that are close to mainland China, you get less latency and enjoy faster connection. It would be better if the VPN you pick has optimized servers for streaming sites and strict Internet censorship. The optimized servers ensure you can convince the streaming site that you are located in the U.S. and do not use a VPN. You will be able to watch movie and TV shows on HBO in China without any restriction.
Besides, the best VPN to unblock HBO movies & TV shows in China should be fast. On one hand, streaming on HBO requires high bandwidth speed. You won't want to wait for a long time to load a video. On the other hand, VPN causes latency while fast VPN has low latency. All VPNs have the potential to slow down your connection, but solid VPN is fast. With the fast VPN, most users don't notice the slow down or see any buffering issues. Most VPN providers support unlimited bandwidth, so you can stream any contents you like freely. In some cases, using a VPN to watch HBO can actually improve your video quality by helping you avoid being throttled by your ISP on streaming services. Need a fast and secure way to watch HBO online in China? Install a VPN and choose the fastest VPN server location to watch your favorite movies on HBO with faster speed and reduced load time.
Last but not least, quick and competent customer support is expected. As the Chinese firewall has been updated all the time, you may have connection issue when using VPN to watch HBO movies & TV shows in China. If the VPN provider offers instant customer support via live chat, phone or ticket system, you can fix the connection issues timely and use the Internet normally in mainland China. Besides, you need to confirm that the VPN is compatible with your favorite devices. Many VPNs work with Windows, MacOS, iOS, Android, Linux and FireTV, so you will be able to watch HBO movies & TV shows in China on any of your device.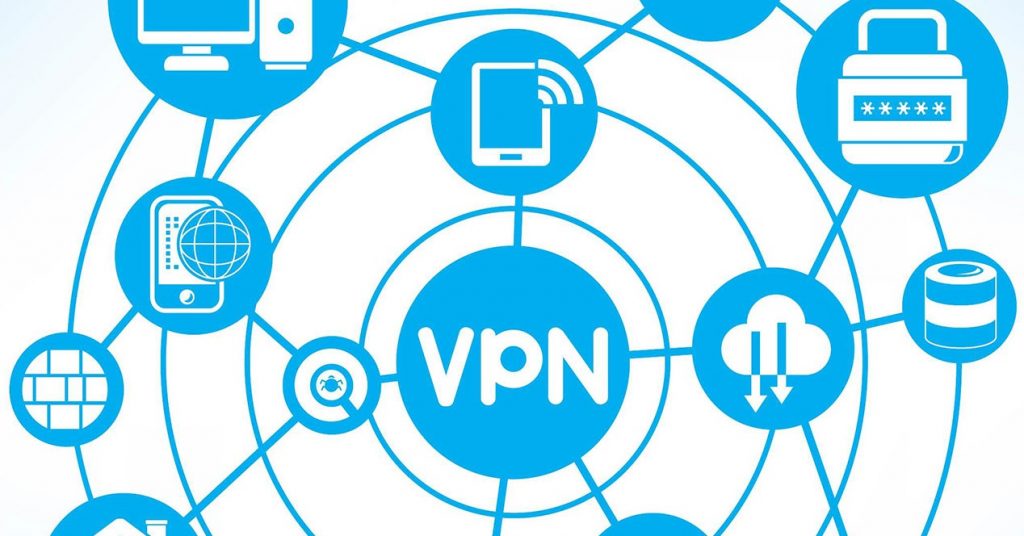 Recommended VPNs for China
To confirm which VPNs do help users unblock HBO in China, our colleagues flight to China and tried many VPNs for months. Based on real test results, we recommended top three VPNs for you. They are ExpressVPN, NordVPN and Surfshark VPN. They all have servers in the United States and can reliably unblock HBO. They are great options that deliver fast, reliable performance for buffer free streaming on HBO.
ExpressVPN has been the most popular VPN for users in China. It utilizes solid technology and supports advanced protocols to help users defeat content restrictions and censorship to deliver unlimited access to HBO, Netflix and more streaming services. It also is famous for the advanced encryption standard, 160+ worldwide server locations in 94 countries, unmatched privacy, 24-hour live chat support, 30-day money-back guarantee and easy-to-use apps for all platforms.

NordVPN is a fast and secure VPN equipped with solid features and technologies. It has a fast network with over 5700 servers in 60 countries. It allows unlimited bandwidth, so you can stream HBO movies & TV shows in China without limits. This VPN works as a hack-proof, encrypting your connections to the Internet and preventing others from monitoring your online activities. It has zero log policy and does not keep any log of your online traffics. NordVPN works with all major systems and platforms, allowing you to secure up to 6 devices at the same time with one single account. It steadily helps users watch HBO movies & TV shows in China. Connect to any server in the U.S. and enjoy unlimited access to HBO and other popular streaming services.

SurfShark VPN has done a great job when our colleagues used it to unblock HBO and other restricted websites in China. The provider has strict no-logs policy, and offers kill switch as well as private DNS & leak protection to keep users' privacy untouchable. The VPN uses industry-leading AES-256-GCM encryption to safeguard users' data. It has 800+ servers in 50+ countries. Connect to a server in the U.S., and you will be able to enjoy great experience on HBO. There are Camouflage Mode and NoBorders mode that disguise users' traffic as normal https to avoid VPN blocking. That can bypass geo-restriction and government censorship effectively, allowing you watch HBO movies & TV shows without any problem. This VPN comes with CleanWeb feature which blocks ads, trackers, malware and phishing attempts for you. Its Whitelister feature allows you to set specific apps & websites. It allows unlimited devices. That means you are able to connect and use all your family devices simultaneously to stream videos and download files any time.

Learn More in This Short Video
Top 10+ Best VPN Services In The World
VPN Brands
Servers
Country
# of Connections
Price(USD)
Official Website
3000+ servers in 94 countries.
British Virgin Islands
5
$6.67/Month (Save 49%)
Best Choice
5570+ servers in 60+ countries.
Panama
6
$3.49/Month (Save 80%)
View Deals
200+ servers in 70 countries.
Bulgaria
6
$4.18/Month (Save 50%)
View Deals
Servers over 34 countries &

Still work in China

.
Czechia
5
$4.88/Month (Save 20%)
View Deals
Click Here to Read More Top 10 Best VPN Services »
Conclusion (Watch HBO movies & TV shows in China)
HBO is restricted in the U.S. and China has high Internet censorship, so it is not easy to watch HBO movies & TV shows in China. You need a powerful VPN service to bypass geo-restriction. The VPN employs sophisticated encryption to ensure security and prevent any interception of data between private websites. It masks your IP address, encrypts your Internet traffic and routes it through a remote server in a location of your choosing. By connecting to a VPN server in the US, you can unblock HBO. We suggest you avoid free VPNs. On one hand, HBO blocks VPN connection and China cracks down VPN as well, a free VPN is not strong enough to fight against them. Even if you manage to find a free VPN server that works, it probably won't last. On the other hand, free VPNs typically cap data and limit bandwidth. You won't be able to enjoy your streaming on HBO. If you don't have a US credit card, you can purchase HBO gift card to sign up a subscription. The service won't be able to detect your location based on your payment method. You can use any payment method when purchasing a VPN service. Get a solid VPN to watch HBO movies & TV shows in China in blazing-fast HD.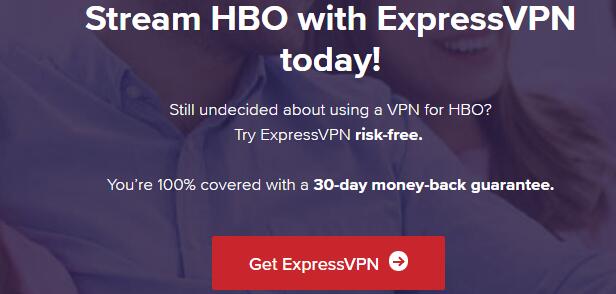 Published by & last updated on January 8, 2020 8:08 am