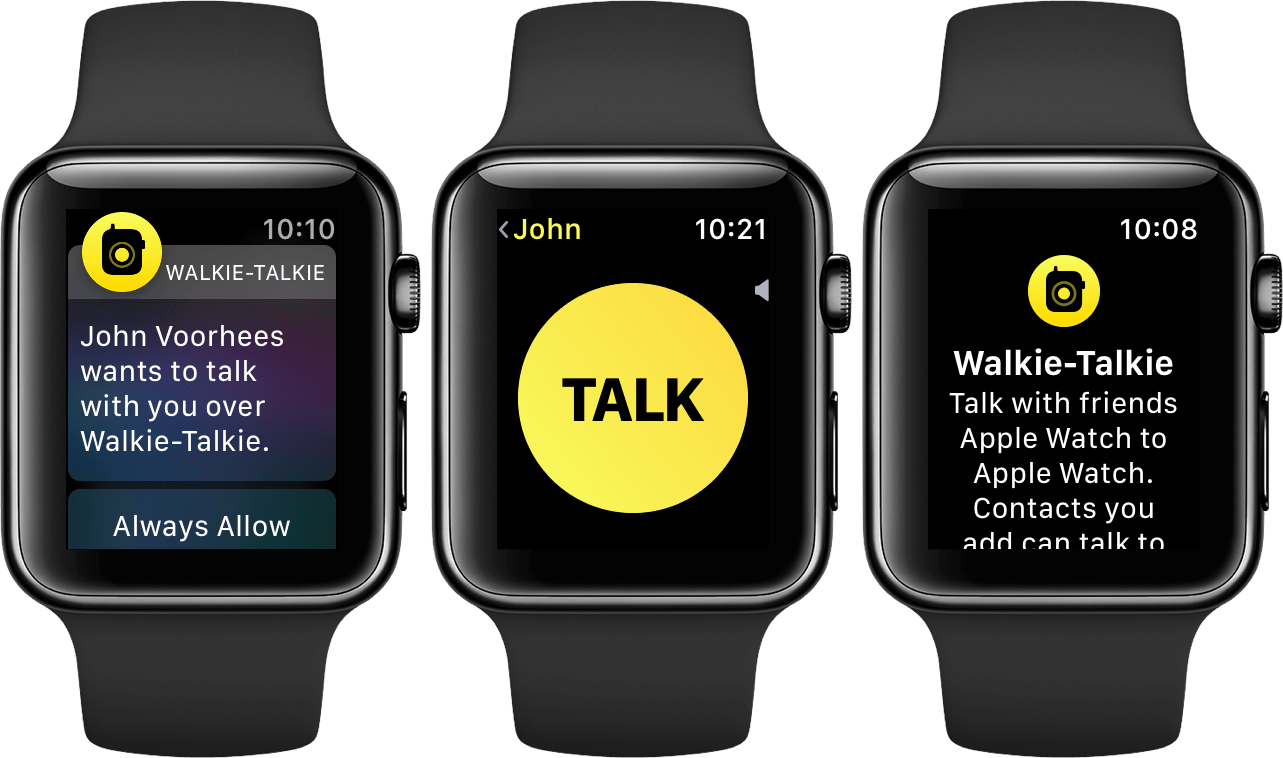 Users who use Apple Watch need to notice that the Walkie-Talkie App is exposed to loopholes. Apple issued a statement on last Thursday stating that it found vulnerability in the Walkie-Talkie APP on Apple Watch. Malicious parties could eavesdrop on calls on other people's iPhones. For this reason, Apple has urgently closed Walkie-Talkie App.
Luckily, Apple pointed out that the exploitation of this vulnerability is difficult, requiring specific conditions and a series of code triggers. As of now, Apple has not found any users to be attacked.
It is reported that Walkie-Talkie is a one-touch phone app, which evolved from FaceTime Audio and added to Apple Watch in watchOS 5. The app is used like a walkie-talkie. Users simply press the chat button on the interface to call each other.
The app is still on the Apple Watch, but the call feature has been turned off by Apple and cannot be used.
Apple did not specify the details of the vulnerability. To protect users, it said that security issues related to it will not be disclosed, discussed, or confirmed until the investigation is completed and an update is released.
Here is Apple's Statement:
"We were just made aware of a vulnerability related to the Walkie-Talkie app on the Apple Watch and have disabled the function as we quickly fix the issue. We apologize to our customers for the inconvenience and will restore the functionality as soon as possible. Although we are not aware of any use of the vulnerability against a customer and specific conditions and sequences of events are required to exploit it, we take the security and privacy of our customers extremely seriously. We concluded that disabling the app was the right course of action as this bug could allow someone to listen through another customer's iPhone without consent. We apologize again for this issue and the inconvenience."
In fact, this is the second time Apple has turned off FaceTime. In January of this year, iPhone FaceTime's group call function was flawed, allowing users to hear conversations and even see images even if they had not picked up the call. Apple has been accused of coping with sluggishness.Hope the fix will be deployed soon.
Published by & last updated on July 15, 2019 2:49 am