You know what? Cyberattacks happen every minute. Hackers create more and more dangerous & aggressive malware to attack unprotected devices and insecure network for illegal money. Malware can spy on you and collect your sensitive information. Ransomware can lock your device and corrupt files on it. If your device is not protected, your identity, files, and money may be at risk. The criminals use increasingly advanced techniques to create and spread cyber threats. Not all security software can protect you from the latest and well-known threats. It is important to pick the right one. Which security product you use? Still search for your antivirus product? How good is Trend Micro? Is Trend Micro free? Does Trend Micro get rid of malware? Does Trend Micro slow down your PC? You get the answer in this Trend Micro review. This review is written based on real tests. Hope it helps you make the right decision.
Brief Information of Trend Micro
Trend Micro was founded in 1988 in Silicon Valley, USA, and currently has branches in more than 50 countries and regions around the world. It has been recognized as a leader in endpoint security, cloud security and server security. The company has more than 6,000 employees design products for consumers, businesses and government agencies. It provides a variety of different protection layers including regular scanning, behavioral analysis, and artificial intelligence. It uses state-of-the-art technology to protect users against viruses, Trojans, malicious links, spyware, malware, spam, and other scams. It protects users' credit card numbers and online accounts from being shipped while they shop and bank online.
Trend Micro has an advanced threat intelligence network based on big data analytics and machine learning technologies, stopping malware and other malicious programs before they can damage your device. According to the provider, it stops 250+ million threats daily. This company offers impressive security packages with a wide range of extra features at affordable price. There are Maximum Security, Internet Security, Antivirus+ Security, Antivirus for Mac, Mobile Security for iOS & Android, Password Manager and Premium Manual Virus Removal Services to choose. It has clients for all major systems and extensions for popular browsers. The clients are powerful yet simple to use. If you have any technical problem, contact their support team anytime.


Antivirus & Security
Trend Micro's products got high marks on tests from the major independent labs. It has done a great job as well when we tested it in all aspects. Based on your needs, you can purchase the maximum security for all of your devices or pick one for your PC or mobile with specific system requirement. All the premium packages include essential malware detection and removal tools. Trend Micro uses underlying malware scanning technology. Its scanning engine matches new files with known threats and advanced intelligence base. Likewise, its behavioral monitoring watches out for early indications of an attack. Every time you open the client, you can see the scan button on the home screen. It offers multiple options to let you start a quick scan, full scan or custom scan. The scanning time is determined by the size of your files and scanning mode you choose. Trend Micro offers cloud storage scanner which scans Microsoft Office and PDF files stored in your cloud storage service. Use it to scan your files for threats before you download it on your device. The malware won't be able to access or damage your system.
Trend Micro's malware-detection engine is able to identify and stop both brand-new zero-day malware and known widespread malware. It monitors your files and device for suspicious activities. If it detects anything suspicious, it uploads data to Trend Micro's lab for analysis. If you are not okay with this kind of data collection, you can turn it off under settings. Once it has been identified as a threat, the company delivers daily malware-definition updates to their clients. Trend Micro security experts and vulnerability experts analyze lots of malware samples and create advanced database to ensure their security products are powerful enough to protect your against various kinds of threats. Trend Micro combines Windows Firewall with a Firewall Booster to prevent outside attack and botnet-type attacks. It warns you when you connect to a non-secured wireless network.
It is very easy to use Trend Micro tools and execute tasks. From the client, you see Trend Micro offers protections in different categories including, Devices, Privacy, Data and Parental Control. Under device protection, there are Security Settings, PC Health Checkup, Mute Mode and Protect Another Device options. For privacy protection, you can use Privacy Scanner, Social Network Protection, Pay Guard and Data Theft Protection easily. Trend Micro's Pay Guard aims to provide a more secure environment for carrying out online banking, shopping and other sensitive transactions, stop malware from monitoring or logging what you're doing. It checks your Facebook, Twitter, Google+, and LinkedIn accounts for program that put your privacy at risk. To protect your data, Trend Micro offers Folder Shield, Secure Erase, Password Manager, Cloud Storage Scanner and Vault.
You may give malware access to your device without notice when visiting suspicious websites or downloading suspicious files. To avoid this kind of malware infection, the company offers extensions for Internet Explorer, Safari, Chrome, Opera, and Firefox helping you recognize legit, harmful and suspicious websites. You will be able to avoid malicious websites and scams easily. In addition, the provider offers file encryption and password manager for extra layers of protection.


Does Trend Protect You against Ransomware?
Ransomware can be fatal for your files. It can encrypt your important files and demand a large amount of money to decrypt. Even worse, they use advanced encryption technology to make it difficult to crack. It may take months or years to decrypt them and cost a lot of money & energy. Even though you try to pay the ransom to take your files back, the criminals can just take your money and run away. They won't give you decryption key. After all, they are the criminals. To avoid losing data, you need to keep ransomware away and store a copy of your files in a safe place. Trend Micro security products include the two features. There is a Folder Shield which cordons off your important files from ransomware attack. When unauthorized programs try to make change to your protected files, it stops the programs actively and informs you timely. By default, it adds your document, videos and photos to your protected files. If you think it leaves out your important files, you can add your files and folders manually, keeping all your precious files safe.
At the same time, Trend Micro watches for behaviors that suggest encrypting ransomware. When it detects your files are being encrypted, it automatically back up the targeted files and the rest ones. Besides, Trend Micro is able to bypass ransomware locking mechanisms. After it gets everything under control, it clears up the ransomware threat. Its Damage Recovery Engine will help you restore your corrupted files from backup. Even though the aggressive ransomware may have access to your system and files, Trend Micro won't let the criminals grab any penny from you or damage your system. You won't lose your precious files due to ransomware infection and don't have to pay several hundreds of dollars to recover your important business data. Trend Micro scored high marks when we used different kinds of malware and ransomware samples to test it.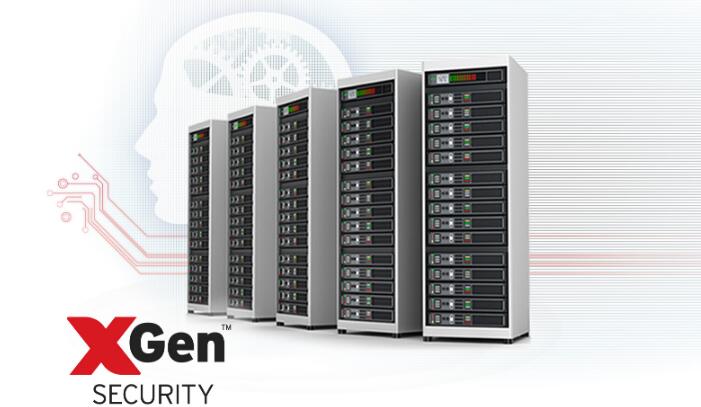 PC Health Checkup & File Shredder
Trend Micro not only helps you get rid of malware, but also speeds up your system. The security packages include PC optimization and cleaning tools that improve your system's security and performance. After you use your PC or mobile device for a certain period of time, you may notice that it does not run as fast as it did when you first got it. It is because useless files come into being when you install, run and update your software. The sizes of those files becomes bigger and bigger. That will take up much of your space. Do you think it takes too long to load your PC? Trend Micro can help. It checks for apps that slow down the boot process, and disables them during startup. You won't need to wait for a long time to get your PC ready to work. It locates and cleans up out-of-date software and junk files that waste too much space on your hard drive. It wipes out the traces of your browsing history to make it faster to browse. Trend Micro also checks your PC health and fixes common issues automatically. It has a privacy scanner that checks social-network and web-browser security settings to prevent others from invading your privacy. There is another useful tool which is the file shredder which enables you to delete unneeded files thoroughly. Others can't bring them back for important information even though they have your PC.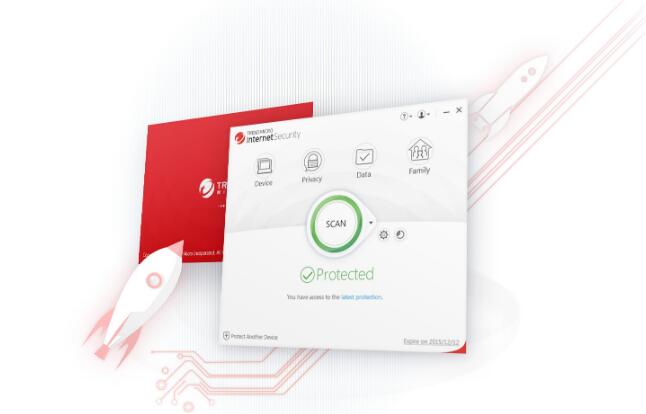 Mute Mode
Like other security software, Trend Micro has a mute mode. In mute mode, you can focus on your job, study, movie or game without being interrupted. No one wants to get fragged in the middle of job or game just because the security software pops up and announces it updated itself proudly. When it updates or scans your system, it can slow down your connection speed and ruin your gaming experience. In mute mode, Trend Micro stops updates, popups and scans. It runs in the background silently without affecting your PC performance. Note mute mode is not activated automatically when you enter full screen. Whenever you need it, invoke it from the system tray menu.

Parental Control
If you have little kids, you may need help to supervise them properly in using the Internet. There are lots of adult contents and other improper contents for their ages on the Internet. You can keep an eye on them all the time. If you view their browsing histories on their device directly, it may cause conflicts. Luckily, Trend Micro has parental control which makes it easier to monitor your children's Internet activity. It lets you choose which websites your kids can visit and place nudity, gambling and dating sites off limits. Based on your requirements, it blocks related images, videos and e-books. You can set time limits for web access to prevent game-playing during the homework hour, and encourage them to go outside or do some exercise. If you don't feel like to set the limits on your own, you can input your kids' ages and set protection to automatic. It is an effective tool to supervise your kids and help them develop a healthy habit.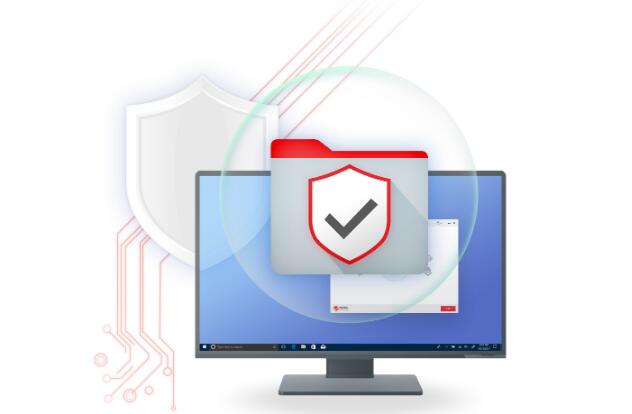 Ease of Use
Trend Micro designs their products to be powerful yet simple to use. After you sign up a plan, download the software and install it on your device. Remember to download the right version to your subscription and system. It may take some time to install the software, but it does not require complicated configurations. All essentials are well built in. It walks you through most of the steps, so you only need to follow the wizard to finish the installation. When it's done, it performs a full system check and scans the PC to set up a baseline. Next time you open the client, you see the latest date you scanned your PC and a 'Scan' button from the main screen. It displays your status, telling you are not protected or not. Are they all the tools Trend Micro has? No. You can view your additional tools behind the four buttons on the screen. It is very easy to navigate to any tool you need. To help you fix issue timely, they provide instant customer support. Premium users have around-the-clock access to support staff via phone. Their live chat support is helpful as well. Besides, you can find great resources including guides, an FAQ with answers to most of the basic questions about the service, and more on their official websites. Beginners can get started with Trend Micro easily.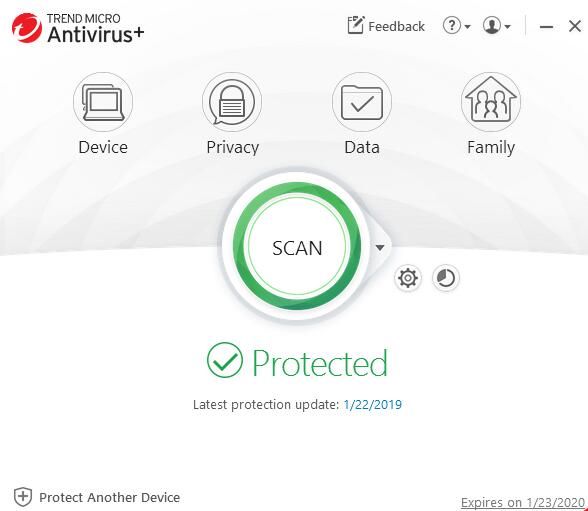 Learn How to Get Best Deal in this Short Video
Conclusion
Dangerous malware can sneak into your device and steal your money & personal information. A reliable security suite is very necessary. To provide useful information to help you find the right security product for your device, our team purchased lots of famous antivirus software and tested them for a long time. It is one of the best security software providers we ever tested. Trend Micro provides Maximum Security, Internet Security, Antivirus+ Security, Antivirus for Mac, Mobile Security for iOS & Android, Password Manager and more products to protect users' devices and data in many aspects. It blocks and defends you from malware, email scams, phishing links, ransomware and more threats. It creates secure network environment for you to check email, shop online and browse the webs. Its spam filters keep phishing schemes and annoying email from reaching your inbox while also scanning the messages and attachments for any malicious downloads. It even helps you protect your children with parental locks. Another important reason why we recommend Trend Micro is it is always a step ahead of criminals and focuses on security. The advanced antivirus and security products are affordable and easy to use. The app itself is very easy to understand and navigate. It starts at $29.95 USD for 1 device / 1 yr. The company provides free trials for all of their products. Get started with Trend Micro free.

Published by & last updated on September 2, 2019 2:23 am