I am preparing for my trip to China and would like to know how to access the Internet without restriction. My friends told me that China is a great country with nice people. The upset thing is that there are too many Internet restrictions. People there use their own social media platforms and streaming sites etc. Both local and foreign users fail to access famous western websites like Google, YouTube, Facebook and Instagram etc. However, I don't feel like to give up my favorite apps and websites there. I know a VPN will help me bypass the Internet censorship. My friends recommend me Surfshark. Do you guys ever use this VPN? Does it work in China? How to use Surfshark properly to get Internet freedom in China?
Why Choose & Use Surfshark in China?
It is well-known that China uses surveillance and censorship to control the information flow. They use the most complicated and advanced firewall to block and filter what gets into China. The government realizes the power of social media, and believes they can provoke people into turning against the government and creating chaos. As they can't control what contents people publish on the Internet, they choose to block websites and apps that they consider as "harmful." If you plan to visit or move to China and would like to maintain access to western sites, apps, and services, you need to prepare for the strict Internet censorship. A VPN can hide your IP address, masks your location and encrypt your connection to the Internet to avoid the censorship. You can use Surfshark in China to achieve this goal.
Please note not all VPNs work in China. Some VPNs may be able to help you unblock websites while they can be frustratingly slow. When selecting a VPN for China, Surfshark is quite a good option. Though it is new on the market, it is equipped with hardcore technologies and solid features, providing an impressive Internet solution. It has been confirmed that Surfshark works in China normally. This VPN helps users access blocked websites and apps at great speed.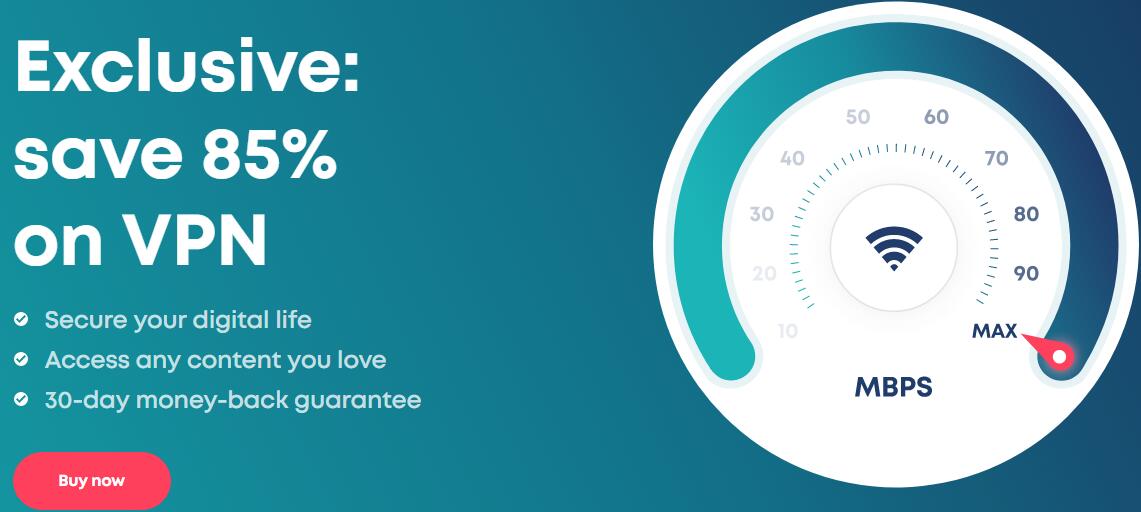 Surfshark has more than 800 servers in over 50 countries. For best possible connection, you are suggested to connect to servers that are close to mainland China. The good news is that this VPN has lots of servers in Asia region including Japan, South Korea, Hong Kong, Malaysia, Singapore, and Vietnam. You can use Surfshark in China to unblock Google, watch YouTube and post interesting pics & videos on Instagram at maximum speed.
This VPN offers servers to help you unblock Netflix. Netflix is famous for its aggressive geo-restriction and VPN blocking. Lots of VPN fail to work with it, but Surfshark has done a great job. You not only can use Facebook, WhatsApp and Google etc. in China, but also can watch your favorite show on Netflix. In addition to Netflix, BBC iPlayer, Hulu, Pandora and more streaming services with geo-restriction will be available for you.
Surfshark uses industry encryption standard to safeguard your connection to the Internet. There is an ad-blocker which automatically blocks advertisements, trackers, malware, and phishing attempts for you. This provider has zero-knowledge DNS and your personal information is also never stored on the server. That ensures your privacy in untouchable and makes Surfshark a great option for users who value their privacy. There is a kill switch which shuts down your Internet in case VPN connection drops. This feature is important for Internet environment in mainland China.
Surfshark allows unlimited bandwidth and lets you install it on unlimited devices with one subscription. The provider does not throttle your connection or limit your speed. This VPN works on Android, iOS, macOS, Windows, Linux, Fire TV, Chrome and Firefox. All of your devices will be covered, so you can protect your privacy and unblock restricted contents on any device you use.
China uses Deep Packet Inspection to detect if you are using a VPN. If they detect you are using a VPN, the censorship system throttles your connection and even blocks the shared IP address offered by the VPN provider. Luckily, things go differently with this VPN. All Surfshark VPN servers work in a Camouflage Mode that acts as a stealth protocol which is good at bypassing VPN blocking. It disguises your traffic as normal connection and lets you enjoy free access to the Internet.
Surfshark VPN allows anonymous payments, and others won't be able to track to you according to your payment information. This VPN has a Whitelister feature which allows you to white list selected apps & websites to bypass the VPN. As some websites and apps are only available in mainland China, you lose access to them when you use US server. With Whitelister, you get access to the local and foreign websites at the same time without restriction.

How much does Surfshark Cost?
Surfshark provides one VPN package with three billing cycles. If you like flexible billing cycle, the monthly plan is a good option. There is no discount on monthly plan. It costs $12.95 USD a month. The provider offers sweet discount on their yearly plan. The 24-month plan is 81% off and costs $2.49 USD per month. The 36-month plan is 85% off and is $1.94 USD per month. The provider runs promotion regularly, so you can save a lot of money when you sign up with the service at the right time. Get deal when the 85% discount is still available.


Strict Internet Censorship in China
Before you fly to China, you should note that this country has strict Internet censorship. The Great Firewall of China, also known as the Golden Shield Project, is the most advanced online censorship system on the earth. It has blocked millions of websites and apps. It affects the online activities of both expats and native Chinese. The national firewall uses a combination of methods to implement the censorship and the censorship system has been updated constantly to block more contents. It utilizes IP blocking, DNS tampering, keyword filtering, deep packet inspection, URL filtering and manual enforcement to control the information flow in mainland China.
The firewall blacklists the IP address of a server hosting a website, modifies the entry of a DNS cache to send visitors to a wrong address and uses keyword filtering mechanisms to scan search queries, messages, and web page requests for sensitive words & phrases. Once it detects a Chinese IP address try to reach out blocked contents, it blocks the connection. They also use deep packet inspection to scan Internet traffic for sensitive information and determine if the traffic is encrypted by VPN. Besides, the country's three major internet and mobile carriers–China Mobile, China Telecom, and China Unicom help the government censor the Internet as well. The ISPs can hijack DNS requests containing sensitive keywords and injecting altered DNS replies. The firewall blocks some websites permanently. Some websites are blocked temporarily. During large government meetings and summits, it blocks most western websites and apps to prevent others from plotting a rebellion against the government. A reliable and solid VPN like Surfshark is needed if you want Internet freedom in China.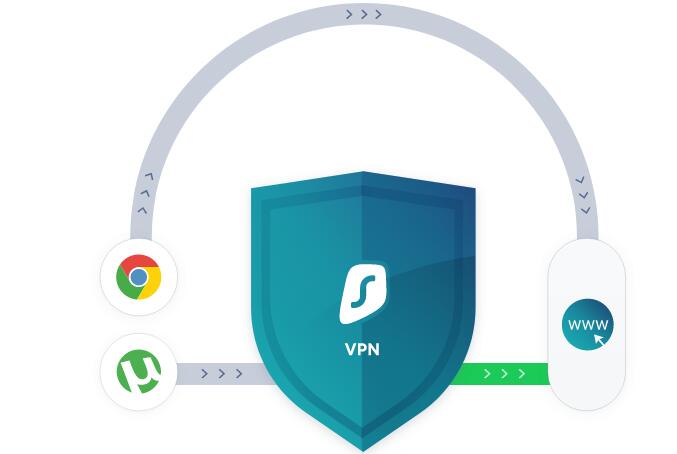 Need a VPN for China?
VPN is very needed in China. Both Chinese and foreigners would like to access the Internet without restriction. However, using VPN is not as easy as you do in your own country. Knowing people use tools to bypass their censorship, the government cracks down those tools as well. As the Internet environment is changing all the time, VPN connection may not be stable. One day your VPN will work fine while it may fail the next day. Many VPN providers' websites are inaccessible from mainland China, but their software still work there. The good news is that Surfshark works stably in China. The provider develops a special version for Chinese. Its smart servers and special tunnel enable you to get rid of the Internet censorship effectively. Besides, it provides live chat support to answer your question and assist you to fix the issue timely. Some users may try to use free VPNs to bypass the firewall. In fact, it is not a wise choice. Free VPNs have restrictions on bandwidth usage and slow speed. Besides, you might run into security risks by using a free VPN. It is worth to invest a reliable premium VPN like Surfshark. It is powerful yet affordable which costs only $1.94 USD per month.

Surfshark – One of the Best VPNs for China
Our colleagues flight to China and spent a period of time to test hundreds of services to find the best VPNs for China that effectively evade the firewall. The test results confirm that Surfshark is a great choice for users in China. It has special tunnels and optimized servers for the high Internet censorship. This VPN is fast enough to let you browse the web, stream and download via great connection even during bandwidth peak hours. It has many servers that are close to the mainland China. You can unblock restricted contents while maintain high speed and privacy. It also allows unlimited bandwidth and devices. You can access blocked contents on all your devices easily. Besides, the provider offers friendly price. It is only $1.94 USD per month.

How to Use Surfshark in China?
It is very easy to use Surfshark in China. Beginners can get started with it quickly without any problem. Simply sign up a plan you like and create your account. You will receive an email to activate your account and download client. It takes few minutes to download and install Surfshark on your device. You can find the link to download related apps for your app in the email from your provider. Besides, links to related apps are offered on their official websites. Download the app and follow the wizard to set up your account. When the app is ready, log in your account. From the home screen, tap "Quick Connect" or select the server manually. Once it's connected, you can enjoy the secure, private, fast and free network in mainland China. It allows you to switch to any server you like anytime. You can set it start automatically during startup, so you can always be protected by this VPN. If you don't need VPN protection, just click "Disconnect" button. If you meet any problem in setting up or connecting, Surfshark customer support is 24/7 available for you. Contact them anytime when you need support. We suggest you purchase a subscription and get the VPN ready before you fly to China. Many VPNs' official websites are blocked by the firewall, so you may fail to download the VPN. Install and log in your Surfshark account before the trip.
Guides to Use Surfshark in China
Step 1, Download app from its official website. Scroll down the page and you will see apps for Windows, Android, Mac, iOS or other devices. If you use Windows, click Windows and it will take you to the page to download.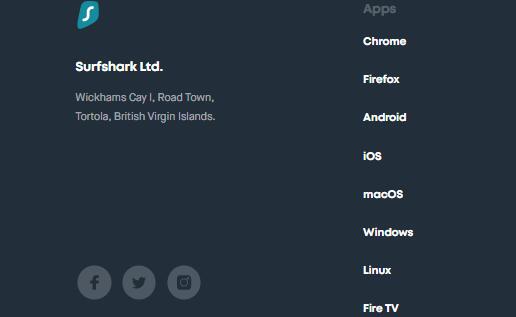 Step 2, Double click app file to install. It lets you choose language. Pick the one you use and click 'Next.'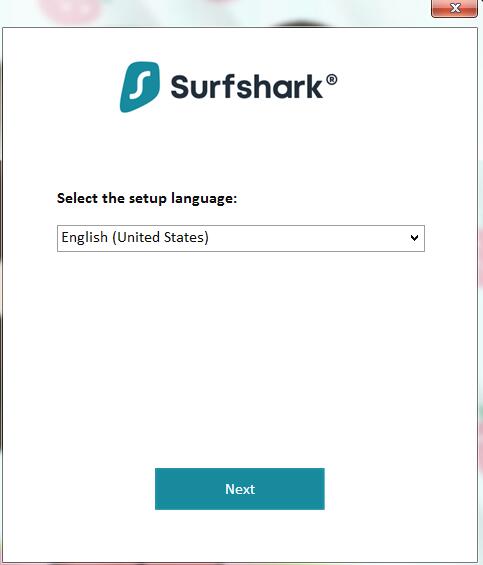 Step 3, You will see 'Welcome to the Prerequisites Setup Wizard.' Click 'Next' to continue.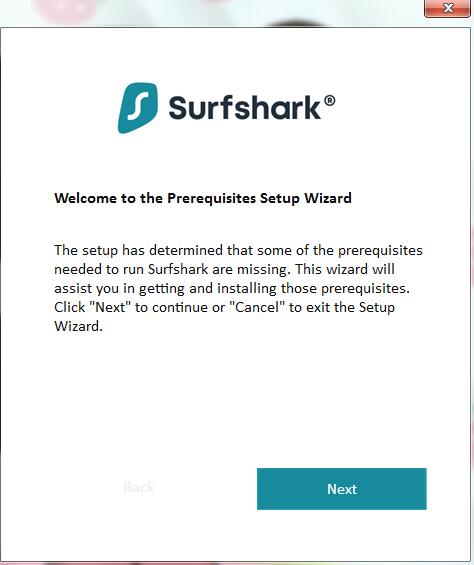 Step 4, It lets you select prerequisites to be installed. Pick any one that is compatible with your device. Click 'Next' to go on. It may take some times to install.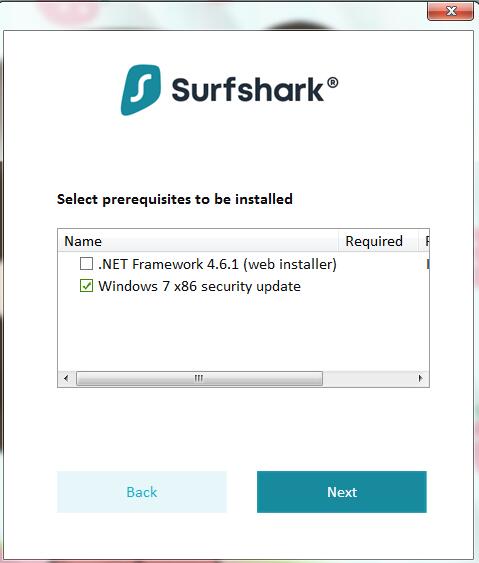 Step 5, Once it's done, it starts to install client. Select the location to store the client and data, and Click 'Install.'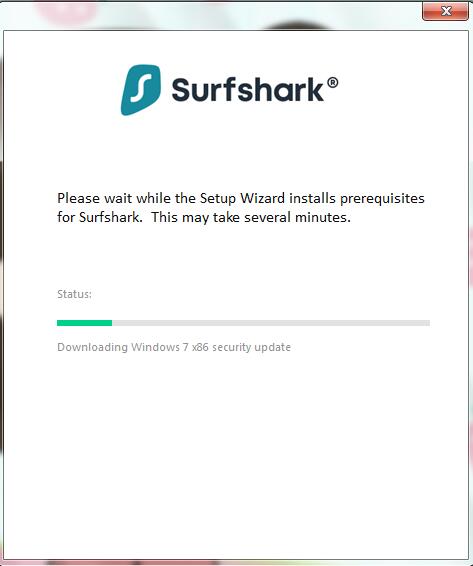 Step 6, After Surfshark is installed, click 'Run' and select the proper server. As Taiwan is close to mainland China, it is a great choice for fast and stable connection. Due to the heavy Internet censorship, it takes a while to connect. If it fails, try multiple times. It surely works in mainland China.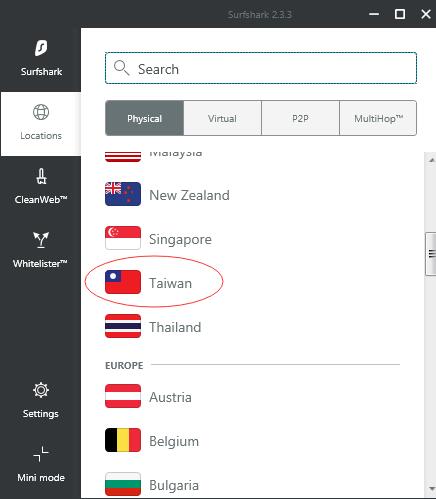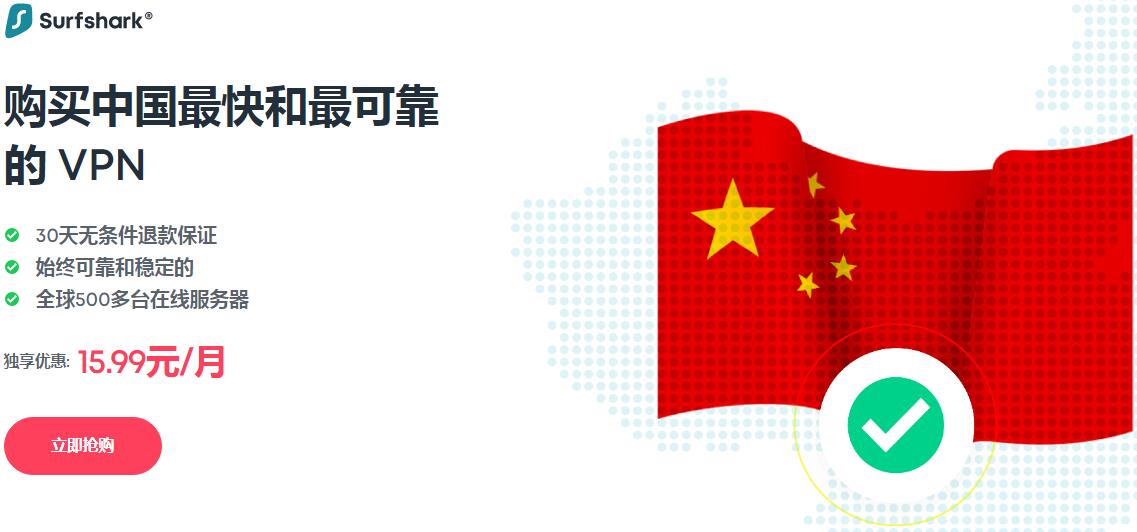 Is it Legal to Use VPN in China?
Using VPN is a grey-area thing in China. Though the government cracks down VPN, there is no law which states using VPN is illegal in China. There is a regulation rules that VPN providers cannot legally operate in China without government approval. Using VPN is not a crime. There is no record of anyone being arrested, fined, or detained for using a VPN. Lots of Internet users need VPN on a daily basis and many domestic & international companies in China depend on VPN to do their businesses. The government may use the VPN technology to encrypt their communication and protect their privacy as well. VPNs come with numerous legitimate uses. Academics and expatriates especially need VPN for work and personal use. It is almost impossible to completely ban VPN in China. To avoid problem, don't use VPN to publish sensitive topic about China and its government.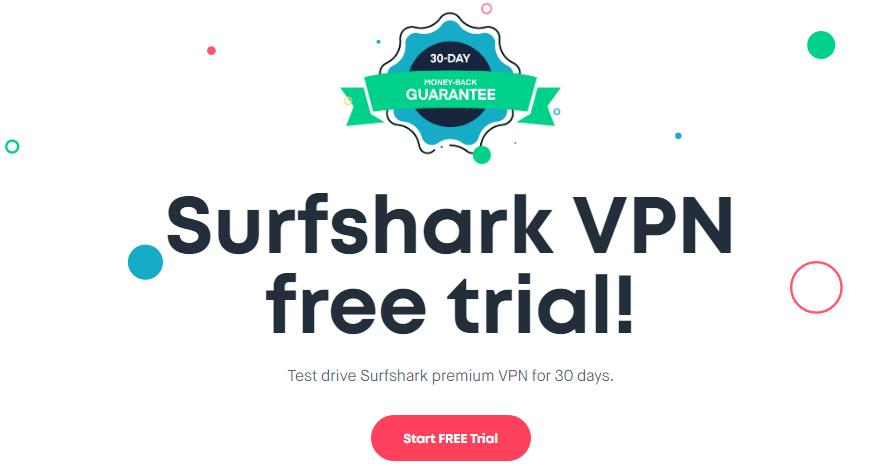 Conclusion
In a word, Surfshark should be your first choice because it can be accessed in China directly and works greatly there. Want Internet freedom? Use Surfshark in China. Surfshark accepts anonymous payment, provides fast Camouflage mode servers, supports multi-hop, and has zero-knowledge DNS. That makes Surfshark an excellent option for users in China. Its speeds are fast enough to make downloading and streaming a breeze. The VPN apps are available for all your devices. If you fail to connect, you can contact their support team to change channels or get other solutions to fix the issue timely via email or live chat. Besides, the provider offers many useful guides on their official websites. You won't have any problem in using Surfshark in China.


Published by & last updated on July 3, 2019 8:12 am