Are you looking for an effective way to back up your important data? At this digital age, information and data are very important. If you lose confidential data, you may lose a business case and lots of money. People would like to record their life by taking pictures and videos, storing them on PC. However, you may lose access to your drive due to malware corruption or hardware failure. To keep your precious folders and files safe, you should use a reliable online backup service. Can't decide which service you should choose? Honest online backup service reviews may help you. Is SugarSync secure? Is it helpful? How much cloud storage does it offer? We have used the service and done multiple tests. Hope this SugarSync review can help you make the right decision.
Brief Description of SugarSync
SugarSync is a convenient and secure way to back up, sync, and restore documents, photos, music and movies across all of your computers and mobile devices. The company is launched in 2008 and based in San Mateo, CA. It has earned high reputation in those years. Millions of users worldwide choose SugarSync to back up their important files and folders. This service lets users access all of their files on any device and keep backups in the cloud for high security. SugarSync offers customizable plans to meet different needs. Just pay for cloud storage you need. That is good for your budget. It provides drag-and-drop features and intuitive user interface for easy file management. It is very easy to back up, upload, access, sync and restores files. You can select what files you would like to back up and decide how it will perform the tasks. SugarSync lets you create folders to organize your files in the best way you like. This service comes with excellent cross-platform compatibility, and the client can be installed on multiple operating systems & platforms. The mobile accessibility is an attractive feature. You can set up automatic sync, so you will be able to access your files from any device anywhere and anytime. If you lost files due to human mistake, hardware issue or malware corruption, you can recover all files within the service at once. Likewise, it has advanced collaboration tools and allows you to set file permissions for more effective team working. SugarSync uses advanced security encryption and takes multiple security measures to safeguard your backup, keeping them safe from different kinds of cyber threats. You won't need to worry about losing important photos, videos, document or other files. SugarSync offers reasonable price and 30-day trial period. Try it free.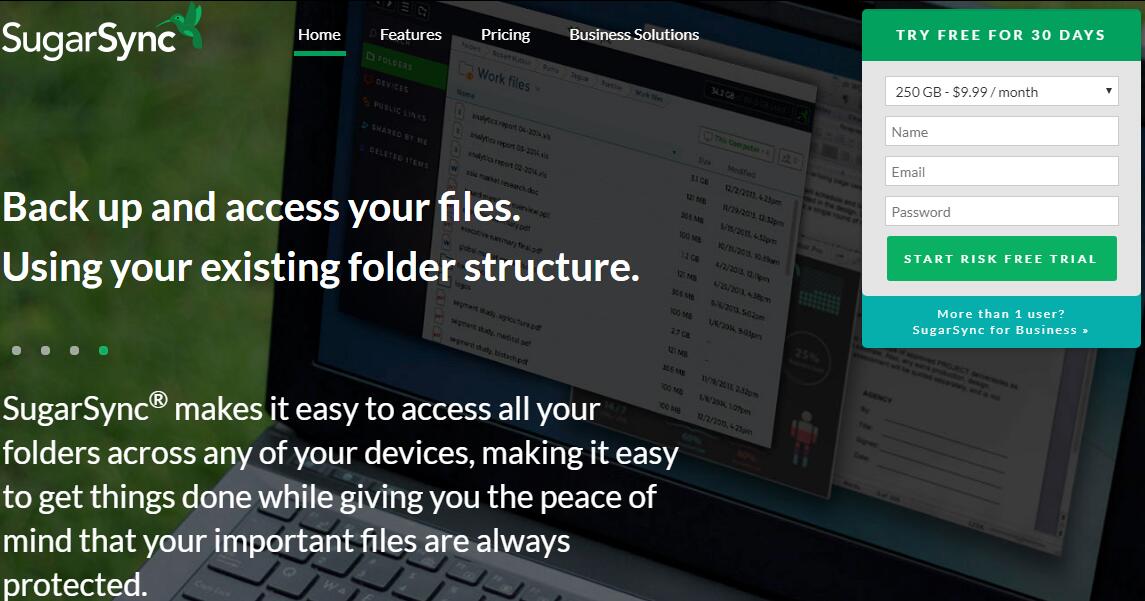 How much does SugarSync Cost & What are Covered
SugarSync offers different packages for you to choose. There are personal and business plans. Personal plans have different cloud storage. They help regular users to back up, sync, share and restore their personal files securely. Teams and companies use the business package that comes with multiple users per account and more useful features. Administrators of a business account have additional features to allocate storage, remote wipe other devices or perform other tasks for more effective team cooperation.
For personal use, there are three levels of cloud storage. The basic plan comes with 100GB of cloud storage at $7.49 USD a month. If you sign up yearly, it is $74.99 USD. In this way, you get two months free with annual billing cycle. It costs $9.99 USD a month for 250 GB of cloud storage, and the annual price is $99.99 USD. It is $18.95 USD a month if you need 500 GB of cloud storage. To get discount, the yearly billing cycle will help. It is $189.50 USD a year. For business use, SugarSync provides a 1TB option for up to three users, starting at $55.00 USD per month. The plan is customizable, so you add more users and increase storage capacities. The price will increase when you need more users and storage capacities.
100GB are $7.49 monthly, $74.99 annually
250GB are $9.99 monthly, $99.99 annually
500GB are $18.95 monthly, $189.50 annually
1TB are $55.00 per month (Business Package)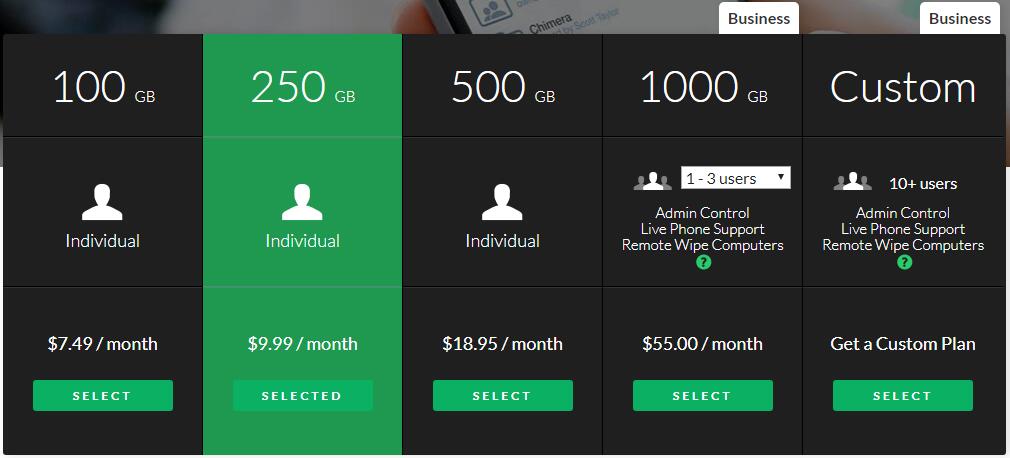 Initial Backup
SugarSync backs up any folder on the computer. The setup is pretty easy. You can let it select folders for you or manually select files you would like to back up. Once the client is installed and the setup is done, it can automatically scan your drive and select the main folders it considers as important. It does not limit to the kind of files that you can add to your backup. No matter they are an audio, movie, document, execution file, system files or any other, SugarSync backs up all folders you select. It even offers to back up the whole Drive directory from your PC or desktop. You can start the backup after you check the selected folders. This service enables users to set priority for file uploads when they would like to upload some files first before the others. It does not require you to do extra organizing when uploading multiple folders. It may take a while to upload your files for the initial backup. The time is determined by the size of your files and your connection speed. After it finishes the initial backup, the subsequent updates and syncing is fast. This is because SugarSync is constantly syncing your files as soon as you make a change to them. You can set backup schedule for subsequent backup, so it can take care of the rest backup for you. It is possible to keep all your important files backed up and secured all the time with less effort on your side.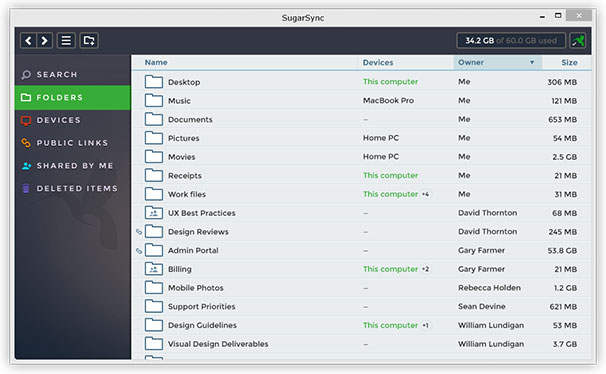 Easy & Quick Data Restoration
SugarSync enables users to restores files instantly to avoid financial and other kinds of loss. People can lose files easily in many cases. You may fail to recover files after deleting the wrong folders permanently. A piece of aggressive ransomware can do irreversible damage to your files on the whole drive. Paying the ransom does not guarantee that you will take your files. After all, you can't trust the criminals. Besides, you may have blue screen or hardware issue after using the PC for a certain period of time. You can't load or access the system. Your favorite photos, videos, movies and important work files will get stuck on the broken PC and can't be accessed any more if the hardware issue is vital. To prevent all the mentioned kinds of data loss, back up your files and folders to SugarSync. SugarSync keeps your personal data safe from human mistake, malware infection, system crashes and other threat. It is pretty easy to restore your lost files to a good device. Sometimes you may regret after making a change to a file. You may think the previous version is better. We are happy to tell you that this backup service keeps 12 versions of all your files and folders in the cloud. If you need to reference or recover the older versions, go to SugarSync. Do all the 12 versions counts towards your storage limit? No. Only the most recent version of each of your files counts. Therefore, the previous versions won't take up your cloud storage. With the protected folder feature, you can recover your files and subfolders within any designated folder to a previous date in time. It lets you restore the entire folder contents in one simple process. It is possible to restore files and avoid data loss with this service. Want a test drive with this service? Make use of the SugarSync free trial. You have 30 days to try the service out.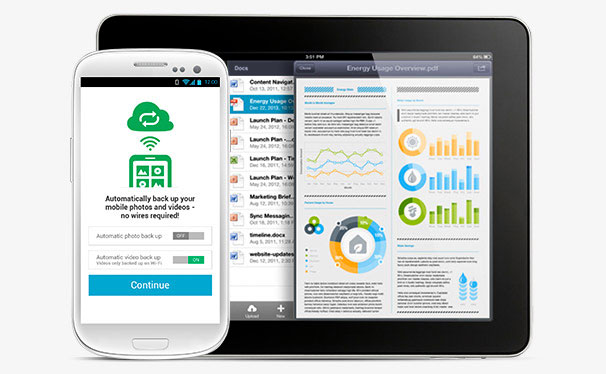 Automatic File Syncing
If you need to work on multiple devices, SugarSync can help you a lot. You may need to continue the work you stop at office on the go. SugarSync supports auto sync. Just add or update new files on one device. You can access them on other devices because the backup service detects any change you make to the files. It uploads the changes and makes them available across all your devices through the cloud. If you have to stop in the middle of editing a file on desktop PC and move to another for a meeting, you don't need to copy the file to your USB drive or send it to your email so as to continue to edit on a different device. It is very easy sync files. What you need to do is to right click on any folder to add it to SugarSync. It lets you sync as many folders as you need. When SugarSync syncs your files, it retains the same file structure just as the same one established on the device you create it. It also syncs changes you make to any file to the cloud, so you can access the latest file and folder version on any device like laptop, desktop, and mobile smart phone. Just enable auto sync, SugarSync will take care of the rest. In case of device loss and theft, SugarSync enables you to remove all synchronized files from the lost device remotely to prevent data or information leak.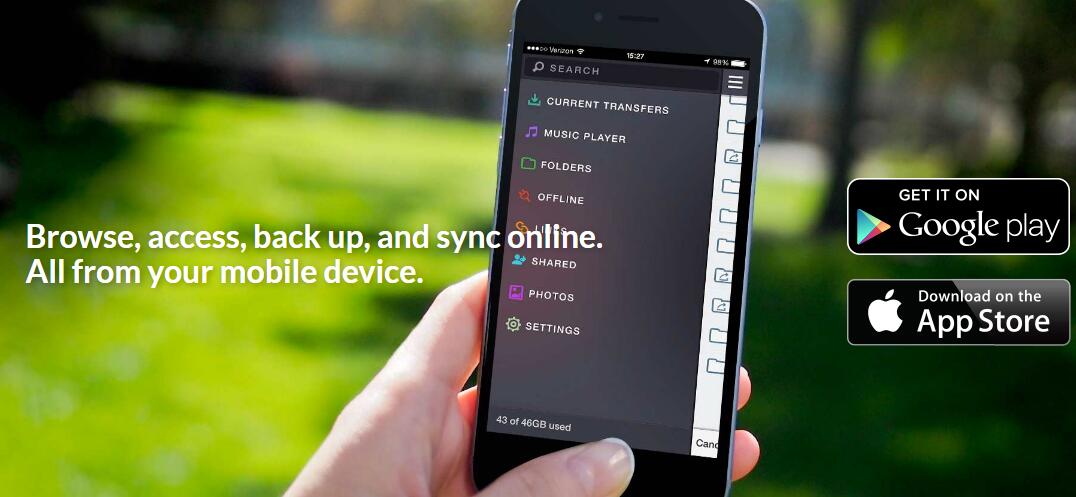 Secure File Sharing
When working on a team project, you have many things to share and cooperate with other members. As a team leader, you are the key of sharing and need the control over files you share as well. To share files with your team members, you can generate an enclosed link and email it to them. You can allow your team member to add, edit, delete and sync the files to finish the job together effectively. When you need to share files with clients outside the company, you can create a public link and send it to the clients via Facebook, Twitter or email. It lets you set them as view-only files. The clients will be able to view your shares without a SugarSync account. Without your permission, they can't edit or share the files. You surely have complete control over the files you share to prevent different kinds of loss. Is it different to use SugarSync to share files? In fact, it is easy to perform the task. To start it, you need to right click on a file and choose "Share File or Folder" from the menu. A window will pop up and let you enter the recipients' email address. After that, it lets you set limits to provide read-only access or give them permission to read & change the files as well. SugarSync gives you the flexibility to share files and folders securely while you still complete control over them. It is a great tool for team working.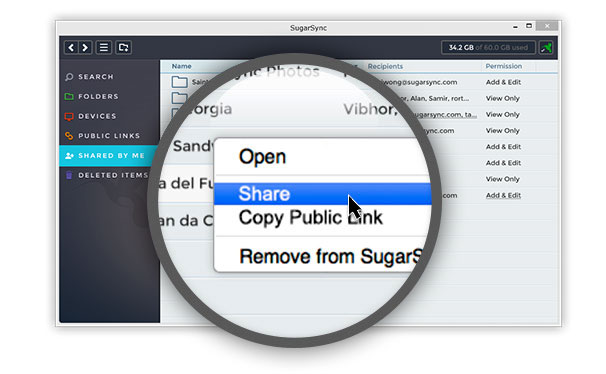 Are Your Files Safe with SugarSync?
Data and information are very precious in those years. Though they only are common personal files like documents, photos, videos and music etc., they are unique and can't be replaced. For example, photos and videos record many meaningful and precious moments of your life. Hackers can target your system and take your files hostage for ransom. They not only target business users. Any normal user can be the victim of ransomware. Therefore, you need to back up your files regularly. SugarSync offers to back up all your documents, photos, videos, music, and other meaningful files. It also uses reliable technologies to safeguard your files against different threat. When it transfers your files to the server, it uses TLS (Transport Layer Security) to stop others from intercepting your connection. When your files are stored on in the cloud, it utilizes 256-bit AES to encrypt them. That is the same standard used for online financial transactions. Your backups are always in encrypted format in the cloud. Others can't access or view them. If your files have been corrupted by ransomware, don't try to pay ransom to get your files back. Simply log in your SugarSync account to restore your files after you remove the ransomware completely. You have 12 copies of a folder to choose when restoring data. With one click, you can restore all folders. There is no need to do it one by one. SugarSync doesn't let you lose a file.


Learn more in this short video
Conclusion(SugarSync Review)
SugarSync is a very useful and secure service that makes your files and folders always accessible from anywhere. It enables you to save, view, and edit your documents across multiple devices. It can detect change you make to files and sync them to the cloud instantly. That is very convenient for working. It allows you to manage and share your files the way you like for great experience. SugarSync is affordable and starts from $7.49 USD per month. It is simple to get started with this service. Pick the cloud storage level you need and sign up a plan. After the signup, you will be redirected to a page to download app of your choice. Follow wizard to install and set up the app. You don't need to go through complicated configuration. Once you finish the configuration, no change need to be done afterwards. SugarSync works on Windows 7,8,10, Mac OS, iPhone, iPad, iPod Touch, Android devices and even the Kindle Fire. The apps have intuitive user interface and are easy to use. You can navigate to needed features or menu quickly. When the app is installed, you can choose files to back up, sync or share. It works silently in the background without user intervention. SugarSync offers great help with solid backup solution. You don't need to concern about losing important files or precious digital memories.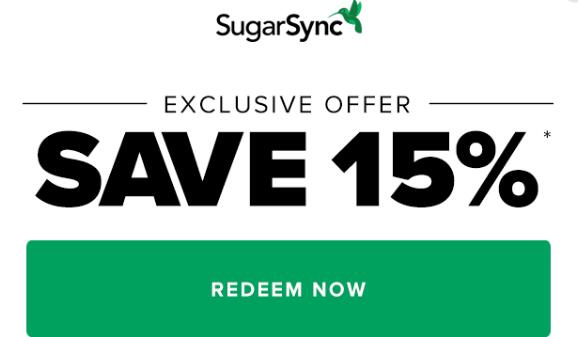 Published by & last updated on May 15, 2019 8:49 am