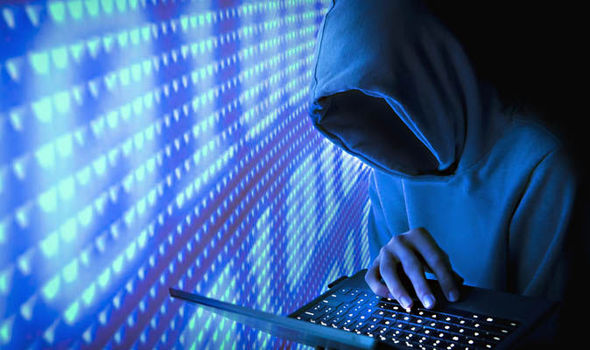 Hacking is a very severe tough issue in those days. According to the US network security company RiskIQ, about 1.5 organizations in the world suffer from ransomware attacks every minute, causing an average loss of 15,000 US dollars of the enterprises. How does hacker access your system and steal confidential information?
Firstly, hackers make use of Microsoft products to launch attacks. They can break Microsoft's portal and access information about some of the company's Outlook email accounts. 70% of the hackers choose to attack users via the Microsoft products.
Secondly, hackers create malware to invade victims' network system. Group-IB, an international company focused on preventing cyber attacks, released an updated comprehensive report on the analysis of javascript sniffer. The javascript sniffer is a piece of malware designed to steal customer payment data from online stores. About 2,440 business websites are infected with it, and the daily payment data of 1.5 million users is intercepted.
Thirdly, hackers get access to users' system via routers. Router plays a very important role in people's daily lives. In the past three months, a cybercrime group has been invading home routers to change DNS server settings, hijack traffic that was originally sent to a legitimate website, and redirect it to malicious clone sites. They promote users to provide sensitive information or make payment on the malicious websites.
Fourthly, hackers can make use of unknown free or untrusted VPN to attack users. According to the Carnegie Mellon University CERT Coordination Center, attackers can exploit vulnerabilities in the router's firmware to attack and steal user traffic. Therefore, don't use unknown free or weak VPN. Though it takes some money to purchase a reliable VPN, it is worth the money. Don't use unknown free VPN to put your data at risk.
Fifthly, hackers start from the people around the target to start the attack. In this way, hackers can obtain data related to the target effectively. Hackers posted online personal data from federal agents and law enforcement officers, including 4,000 privacy records, including member names, personal and government email addresses, positions, phone numbers, and postal addresses. They can grab lots of money by taking sensitive information hostage.
How does hacker collect users' sensitive information after they install malware on your system? Hacker can simulate your fingerprint to unlock your smartphone. Fingerprint unlocking is a popular option for mobile device users. However, this technical vulnerability may also pose a security threat to users. According to reports, hacker creates a kind of malware to infect smartphone's on-screen fingerprint scanner, and anyone can now use unregistered fingerprints and even use a pack of chewing gum to bypass the fingerprint scanner for unlocking.
Hackers can steal information by eavesdropping on the speaker. Machine learning techniques were used to analyze these sounds to accurately interpret the contents of the display screen by monitoring and analyzing the ultrasound emitted by liquid crystal displays. The researchers also found that the user's smartphone can be monitored via a webcam and a smartphone's microphone.
To avoid attack, you are suggested to strengthen the application of cryptography, perform real-time network monitoring and strengthen identity authentication. You can use reliable password manager, VPN and security software for multiple layers of protections.
Published by & last updated on May 17, 2019 9:04 am