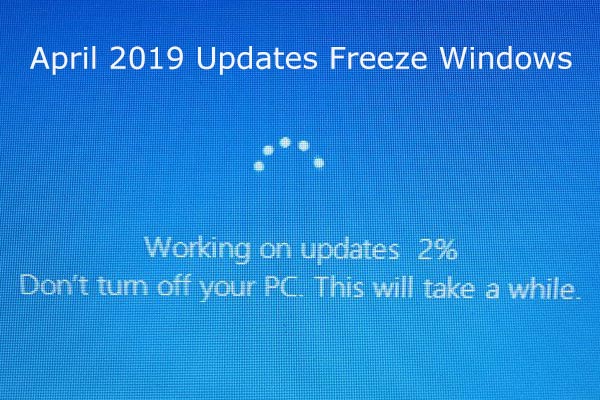 Some Windows users reflected that the overall performance of the computer system slowed down after they installed the security update released by Microsoft on April 9.
McAfee users told that their systems boot up slowly and run slowly after installing Microsoft's security update. Sophos users reported computers failing to boot after installing certain Microsoft Windows updates.
According to Microsoft, the slowdown of performance has something to do with the company's April Patch Tuesday security update. This update package makes some PCs have slow startup times, sluggish performance or become completely unresponsive due to conflicts between some anti-virus software including McAfee, Avast, Sophos, Avira and ArcaBit. Microsoft has been adding more antivirus titles to those impacted by the issue.
It is reported that the anti-virus software affected by the security update includes McAfee Endpoint Security (ENS) Threat Prevention, McAfee Host Intrusion Prevention, McAfee VirusScan Enterprise, Avast CloudCare, AVG Business Edition anti-virus software, Sophos Endpoint Protection, Sophos Central or Sophos Enterprise Console, Avira anti-virus software and ArcaBit antivirus software.
The affected Windows versions are Microsoft Windows 7, Microsoft Windows 8.1, Windows Server 2012 R2, and Microsoft Windows 10. Windows users who install one of the mentioned anti-virus software find out that the system performance becomes ineffective, slow to respond, or even unresponsive when they reboot the PC after deploying Microsoft's April security update.
Microsoft is currently investigating this issue with McAfee, and Avast has released an urgent update to resolve it. Sophos has also issued a statement to inform customers that Microsoft is temporarily banning users who use Sophos Endpoint, Avira and ArcaBit etc. from installing Microsoft's April Security Update.
Microsoft said in the advisory issued at the time, "We continue to require that AV software be compatible, and in cases where there are known issues of AV driver compatibility, we will block those devices from updates to avoid any issues. We recommend customers check with their AV provider on compatibility of their installed AV software product."
Published by & last updated on April 25, 2019 8:23 am