Are you looking for an easy and affordable way to back up files online? Carbonite is a great option. Online backup service becomes important to both home and business users. If your hard drive fails to work, you lose access to your precious videos, photos and documents on system. If your computer is attacked by ransomware, you can't view your files as they are encrypted. You may choose to pay the ransom, hopping the hacker could send you decryption key. However, there is no guarantee that you will surely receive the encryption key after paying ransomware as it requires. Decrypt your corrupted data may be impractical or take far too long. Besides, it is pretty expensive to pay experts to decrypt the files. The most effective way to prevent data loss is to back up your files regularly and keep a copy of your backup off site, storing them in the cloud or another physical location. Carbonite offers reliable solution to reduce your burden in protecting important files. It helps you back up various types of files, offers instant access to the backup files and lets you restore files immediately. Learn how it helps in this Carbonite review based on real tests.
Why Carbonite?
Founded in 2005, Carbonite is an advanced company that delivers reliable online file backup and recovery solutions to both home and small business users. Power, simplicity, value and security are the four pillars that the company is built on. It has rich experience and has earned a great reputation on the market. Carbonite uses robust technologies and offers all necessary tools to protect users' data from ransomware corruptions, accidental deletions, hardware failures, natural disasters or other forms of data loss. This backup service provides the accessibility and resiliency of data for any system. It supports automatic and unlimited cloud backup & speedy recovery and provides solid protection for physical and virtual server environments. You will be able to place your important files including photos, documents, settings, Email, music and videos etc. in safe "places" in an effective way and access them from anywhere and anytime. Carbonite makes it quick to upload backup file and easy to restore lost files and folders. It enables you to access your files even when you are not in front of your own computer. For now, it is protecting data for more than 1.1 million customers and organizations. If you meet any problem when using the service, you can count on the helpful customer support which is available 7 days/week via phone, chat and email. It costs $6.00 USD per month to cover one computer. It is much cheaper than you pay ransom to recover files or expert to decrypt the files. If you lose confidential business files, you would lose more. Therefore, it is worth to invest a reliable and fast online backup service like Carbonite.

Fast Data Backup
Carbonite service automatically chooses documents, photos, email, and music on your PC to back up. You can uncheck the folder that you think is not important. If you have file that is over 4 GB, you need to add it to your backup manually as it is not included automatically in the backup. Carbonite basic plans let you back up all the files on your computer. It allows you to select one internal drive to backup no matter which plan you sign up with. If you sign up Plus or Prime plan, it lets you select one external hard drive for backup. It supports mirror-image backup which is an advanced feature helping you back up different files conveniently. Carbonite Safe package allows unlimited cloud storage space for each computer. You won't be required to pay extra fee for having too many files to back up. It lets you back up all files on your computer as well as files from an external hard drive with Plus or Prime package. Please note one subscription covers one computer. If you would like to cover more computers, you can sign up multiple subscriptions under the same account.
You have options to set it to back up continuously, back up once a day and do not back up during certain hours. By default, it chooses continuous backup schedule. If your Internet is great, continuous backup is a good option. It will only upload file changes and new files. Carbonite offers to store multiple versions of files as you edit and save them. The company states, "one daily version of the file for each day of the past week, one weekly version for each of the previous three weeks, and one monthly version for each of the previous two months that the file has been backed up." If you change your files every day, let it back up your file once a day. If you don't want it back up the files during your busy hours, tell it not to back up during certain hours. The advanced setting options allow you to make it work in the way you like to meet all of your needs. When the service starts to back up, it tells you that initial upload could take a couple of days or even weeks if it's several hundred gigabytes. Though it takes some time to upload, it won't affect your daily work. You can turn off the computer regularly, and it will continue the backup when the computer is on again. If needed, you can pause or restart the backup process manually. Carbonite saves a copy of all your important files to the cloud, keeping them secure and private. They are isolated from your system and won't be affected by malware infection on your computer. The backup process can go smoothly and quickly, and does not affect your computer performance.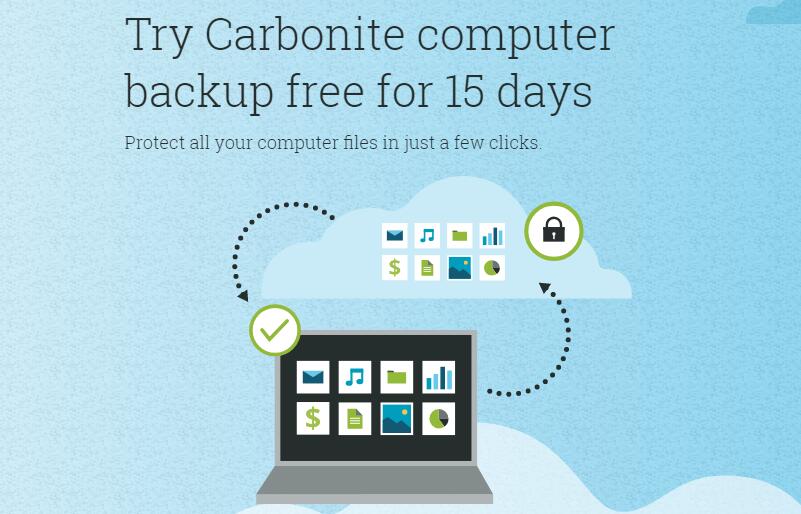 Easy & Instant Data Recovery
If your computer is corrupted by ransomware, files on the system are encrypted while the copy of them is stored safely and securely on the cloud. They won't be affected by the ransomware. The hackers won't get what they want from you. Never pay the ransom. Simply remove the ransomware completely. After you clear the system, the service helps you restore clean versions of your files. You can take your precious data back without paying the expensive ransom. It does not require technical knowledge to restore your files because Carbonite provides all necessary features to protect your data while makes it very easy to use. Whenever you need to restore files, it provides quick and safe access to your files. It lets you restore all of the backup files at a time. Simply browse through your backup files and select them from your Carbonite client like the files are on your computer. If you only need part of the files, there is no need to download all the files. It lets you select and download a single file. It will be quicker to restore files you need. There is a Get My Files Back button. Click it and search for files to restore. You can decide the restore destination, replacing them in their original location or downloading them to a new folder. If you are a beginner, don't worry that you can't perform the task easily. Carbonite provides instructions that will guide you through the process. Simply follow the wizard to finish the job.
If you deleted some files, the service still keeps them for 30 days. The 30 days of file versioning allows you to restore specific data from a different date easily. There is a Courier Recovery service which is Carbonite Recovery Specialist. It comes with Carbonite Safe Prime package. The service retrieves and copies the files you backed up to external media. The files will be shipped to your home address. The address can be anywhere in the United Sates. Most users prefer this service because it takes less time than you restore from the cloud. Users who have huge size of files to restore can save precious time and prevent potential loss effectively.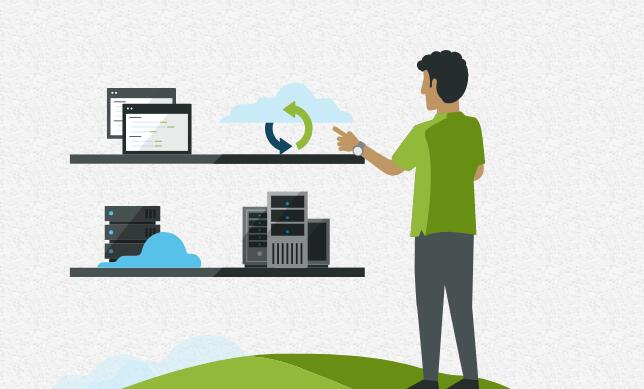 Carbonite Security & Privacy
You may wonder if it is secure to store so many important files on Carbonite service. The answer is yes. Carbonite offers end-to-end data protection strategies and utilizes advanced security technologies to ensure your precious data is untouchable. According to the company, your files are encrypted before they leave your files, and will be encrypted again when they are transmitted to one of their data centers. Carbonite supports 128-bit Blowfish encryption on all of their backup versions. If you sign up server subscription, it offers AES 256-bit encryption. They use the same encryption standard and security technologies employed in online banking and e-commerce transactions. Are your files safe on their servers? It encrypts your files on the servers as well. Their servers are housed in secure data centers that are monitored and guarded all day long.
Carbonite offers to manage the encryption key for you and allows you to choose to maintain a private encryption key as well. If you pick the private key, Carbonite won't keep a copy of the key. It is perfect for privacy because you are the only person who can unlock access to your backup. However, you won't be able to reset it if you forget the private key. You lose access to your backup files. To protect users' files against unauthorized processing, loss, misuse and alteration, Carbonite cooperates with global third-party cloud storage providers to offer excellent backup solution. They take effective security measures and use advanced technologies to build powerful protection to users' data. This service supports SMS-based two-factor verification. You can invoke second authentication by bundling your account to your phone number. It lets you edit the security questions, and they will help you when you need to change your password. Besides, Carbonite promises that they do not invade your privacy or view contents you back up. It states, "We do not and will not sell Personal Data to marketers or other vendors and we do not access customer stored data that is protected by our Products and Services for marketing purposes." Carbonite keeps your backup files secure and private on their servers.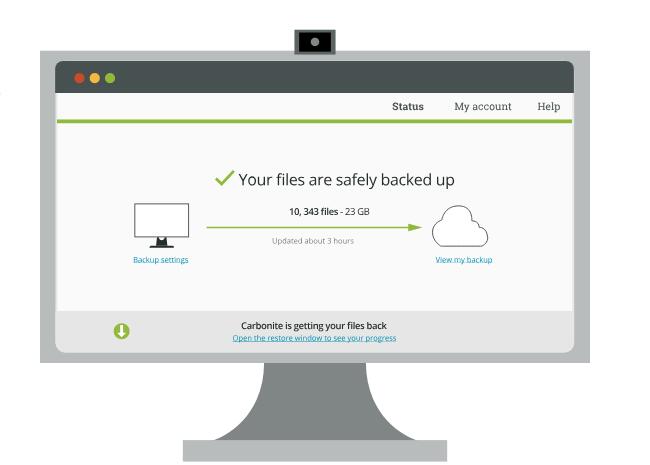 Ease of Use & Helpful Customer Support
When we tested Carbonite, we found it was easy to get started and conduct different activities. It did not require complicated configuration or technical skill to use the service. To get started with the service, you need to sign up a proper package and create your Carbonite account. Follow the wizard to go through the initial setup. When it's done, you can view the status of the current backup process from the main screen. At the top of the client, there are basic account settings. The user interface is very clear. It is easy to find icons for accessing backup settings, viewing your backup online, and restoring files. It lets you change the backup set and schedule from there. When you sign up a plan, you can decide how many computers you need to cover. It starts from $6.00 USD per month.
What if you run into problems when working with the backup service? Where can you get help? Don't worry. Carbonite provides world-class customer support. The support team is 24/7 online. When we contacted them, the support agent was patient and offered satisfied solution quickly. To get instant and direct assistance, you can call them via phone, start a live chat window or send an email from the official websites. It may take hours to receive a respond if you send them an email. You can communicate with the agents directly via phone and live chat. In addition, Carbonite provides useful knowledge base where you can find common guides on using the services on different platforms. The guides are organized by topics, so you can find related information easily. On the official websites, it offers useful information on getting started, installation, backing up, restore, your subscription, video library and frequently asked questions. You will get quick answers and your problems will be fixed timely.


Video Guide to Get Carbonite Safe Best Deal
Conclusion
Carbonite is a famous online backup service that protects users from different forms of data loss. As a cloud pioneer, Carbonite offers flexible features and unlimited storage. It utilizes robust cloud and security technologies to build up solid protection to users' files and quick ways to recover lost files. Some users may think that only business need files backup. Actually, all users who have precious files including family videos, photos and diaries should considering using a backup service. Your files on PC or any hardware can be lost to theft, malware corruption, flood or fire. Malware infection can cause permanent damage to your important files on the system. One victim said that she stored precious family photos and videos on PC which was attacked by ransomware. She said she would try all ways to recover the files even if it costs high fee because they are the only memories of her father who passed away not long ago. Unfortunately, it could take months or even years to decrypt the files, and no one ever has decrypted the corrupted files yet. Can't afford to lose your precious files? Sign up a Carbonite backup subscription, and you will never lose any important file again. Carbonite has more than 1,000 talented team members protecting customer data. Their global data center footprint allows fast access, and the data centers are highly monitored and protected. It encrypts your files no matter they are on your computer, being transmitted to or stored on servers. You will be able to recover your files immediately to prevent data, financial or other types of loss effectively. If you search for affordable and secure way to back up important files, Carbonite is a recommended option with high customer satisfaction rates.


Published by & last updated on April 12, 2019 9:10 am