Does IPVanish have free trial? Would you like to try IPVanish for free before you commit to a purchase? Many users prefer free trial to get a taste of the service as they did not use this service before. Actually, taking the VPN trial for a test drive is a wise way to confirm if IPVanish is the best VPN for you. Install the VPN client, and you will be able to test it with your favorite HD streaming services, torrenting sites and video games. You can see if it is easy to manage the software settings and explore how IPVanish protects your privacy and safeguards your confidential data in the wild at no risk. Try their servers to check the service's speed and stability. How to get IPVanish free trial? Let's find it out in this article.
Does IPVanish Offer a Free Trial?
Want to try IPVanish? Wait. Does IPVanish free trial exist? Yes. IPVanish offers two options for you to have a test drive. According to the provider, they only provide free trial to users who sign up using their iOS app. iOS users can make use of the 7-day free trial. Simply avail the free trial by downloading IPVanish app from the App Store. You can use the service completely free of charge for a whole week. What if you don't use iOS? Try the other option. IPVanish offers 7-day money back guarantee for all new customers. This option is available for you no matter you are using Windows, Mac or Android. It gives you seven days to test and decide if it is the service you want. You have access to all of the features of the premium package. If you don't feel like the service for any reason, simply request a cancellation within 7 days of the subscription. You will get a refund. There is no risk to take when testing this service. Below is their refund policy.
If you are less than 100% satisfied with the VPN service, we will gladly refund your payment if the refund is requested within seven (7) days from the date of the purchase. Requests made later than the 7 day purchase date will not be honored.
You understand that certain cash equivalent or other payment methods may not allow for refunds or that refunds may happen slowly or by paper check or that refunds may have service fees associated with them. You agree and acknowledge that IPVanish is not liable if a payment method does not allow for refunds. You will receive an offer for service in lieu of a refund if a payment method does not allow a refund.
When you cancel from your Control Panel on the website, the refund is automatically processed. All eligible refunds will be processed within 10 business days. Requests made later than the 7-day purchase date will not be honored.

Why is Money Back Guarantee Useful
Many users prefer free trial over money back guarantee. There is no need to pay beforehand for a free trial. However, a free trial usually comes with limited features. It may allow lower encryption standard, fewer VPN protocol options, less server locations, slow speed and limited bandwidth. This kind of free trial is not a proper way to test a service. How can you say a service is bad when you only access to small part of the service? IPVanish's free trial is only available for iOS users. It gives users full access to their features for a week. This is a great advantage of IPVanish service. However, this offer is not available for Windows, Mac and Android users. Does that mean they can't have a risk-free trial? No. IPVanish provides all new customers a risk-free chance to test the service. The provider has confidence in their service and offers 7-day money back guarantee. If you are not 100% satisfied with the service, they will refund your payment in full. You only can use the free trial on iOS. The money back guarantee enables you to access full features and functions on multiple devices. You will be able to see how it work on Windows, Mac, Chromebook, and Linux desktops, iOS and Android smartphones, Fire TVs and even DD-WRT supported routers during the trial period. IPVanish generously allows ten simultaneous connections with one VPN account. You can test it on any device you like.


How to Try IPVanish without a Risk?
How to benefit from IPVanish risk-free trial? For iOS users, it is easier to get the trial. You get a 7-day free trial when you sign up with their iOS app. Simply download the VPN application from the APP Store with your iTunes account. Next, use the application to register with your email address. It lets you select one of the payment methods bound to your iTunes/App Store account. After you finish the registration process, it lets you use IPVanish for free. Connect to a server you like, and you can benefits from all IPVanish features. If you like the service, you can keep the account. If you don't, cancel the account within 7 days and you won't be charged.
For users with other systems, you need to sign up a plan. First of all, visit IPVanish VPN provider and view their pricing. Secondly, choose a billing cycle you prefer. If you are not sure if you will like this service, you can choose monthly billing cycle. Sign up one month of service first. By redeeming IPVanish discount coupon, you can get IPVanish 1-month plan at $8.00 USD. Thirdly, activate your account and download VPN application on your device. Connect to server you prefer and start the drive test. You can make use of the 7 days to test its security, privacy measures, speed, uptime and more factors. Want the best VPN for you? Test the service yourself.


How to End Your Trial
What if you don't like the service? Most users are satisfied with service and decide to continue to work with IPVanish. Of course, different users have different needs. Some users don't like the service for some reasons. No matter you like it or not, you totally have options to keep or cancel the account. If you are not 100% happy with the service, you are able to request a refund at any time within the first 7 days of use. There is no hidden item or bandwidth limit to stop you from getting a refund. The refund process also is simple. Go to their official website and log in your IPVanish account. Navigate to the Control Panel and scroll down, and you will see a button that lets you cancel your subscription. Simply submit your refund request within 7 days. The provider will give refund you.


What can You Do with IPVanish Free Trial?
During the free trial, how can you test the service? What can you do with this service? How does it help to perfect your browsing experience? Once your IPVanish risk-free trial is activated, you can conduct all activities that you expect to do with a VPN service. Firstly, you can use this VPN to hide your IP address, spoof your location and secure your web traffics to highly protect your Internet privacy. Secondly, make use of the military-grade encryption and advanced VPN protocols to safeguard your connection to the Internet. Thirdly, connect to one of IPVanish's servers so as to circumvent online censorship and overcome web restrictions. You can check if you can unblock famous streaming services and access restricted contents with this service. Confirm if the service allows unlimited server switching and bandwidth. Fourthly, connect to optimized servers for P2P traffic to see if you can achieve anonymous torrenting. Fifthly, install VPN apps on your devices to see if they are easy to use and support ten simultaneous connections on multiple devices. You also can contact their 24/7 customer support for help. Our experts have tested IPVanish VPN thoroughly for several times and have great experience with service. To verify the test results, you can make use of the risk-free IPVanish trial to use the service yourself.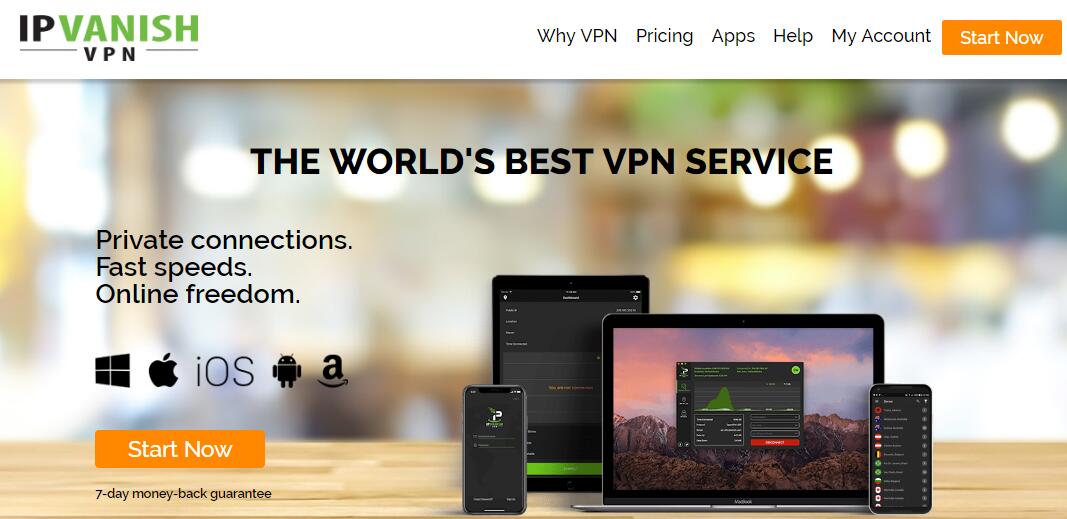 How much Does IPVanish Cost? Is There any Discount?
If you found out IPVanish is the service you want, how do you pay less during checkout? IPVanish has won a large number of users' trust with its robust features and friendly price. The provider also offers sweet discount to reward their users. To pay less on VPN order, you should pay attention to promotion and make use of IPVanish discount coupon. IPVanish provides one VPN packages with three billing cycle options. Every plan includes full features. It saves you time in selecting specific features. As longer subscription includes bigger discount, you can choose yearly billing cycle. Originally, it was $11.99 USD for one month, $35.97 USD for three months and $143.88 USD for one year. Currently, the provider runs special promotion. From the official website, you will see it is $10.00 USD for one month, $26.99 USD for three months and $77.99 USD for one year. You know what? You can save more. Redeem IPVanish promotional code, and you will get extra 20% discount. Open IPVanish official website and view the pricing page. A promotion dialogue will pop up after few seconds you open the pricing page. Click Save now to get extra discount. With IPVanish coupon discount, it is only $5.20 USD per month. IPVanish is a solid yet affordable VPN service.

Brief Summary of IPVanish Solid Features
Global Network. IPVanish provides 40,000+ IPs on 1,300+ servers in 70+ countries. Their server locations are varied and spread out well around the world. You are allowed to switch to any one of the provided servers you like. As the provider does not limit the amount of data you transfer or throttle your network connection, you are able to enjoy high-speed and HD streaming while maintain privacy and security. Their servers are strategically distributed throughout the world, so you always can connect to the best server for your location at both abroad and home. The worldwide servers also help you bypass geo-restriction and access restricted contents freely. If you live in country with strict Internet censorship, this VPN helps you spoof locations and secure web traffic to avoid being censored. You can access the popular streaming sites, use famous search engine and interact with friends on known social media platforms like WhatsApp from any country and region around the world. IPVanish also has dedicated serious resources towards P2P traffic. It lets you download and share videos, pictures and other folders privately and securely. This VPN allows unlimited bandwidth and hides your traffic to avoid buffering. It is an amazing option for streaming and P2P traffic.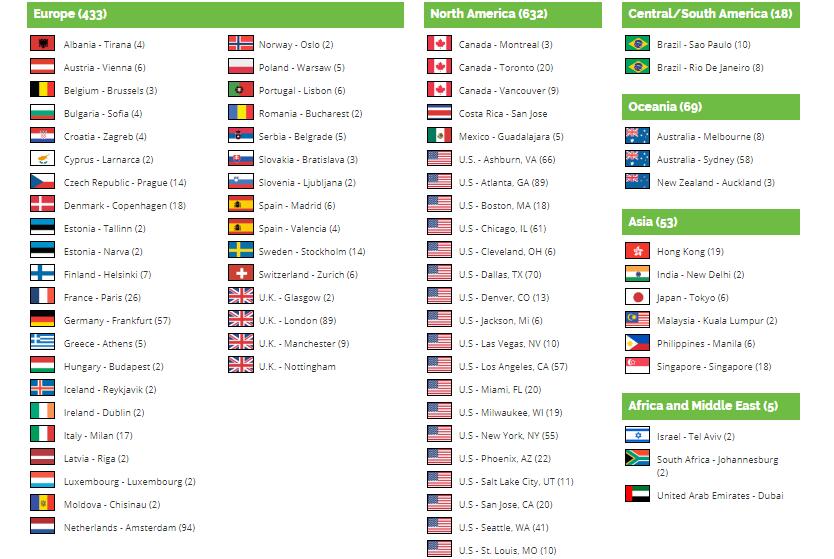 Solid Privacy Protection. Lots of users mainly purchase VPN for privacy protection. It is necessary to pick the reliable VPN provider as web traffic will travel through their servers. IPVanish is one of the reliable providers. They own and operate their own servers. No third parties get involved in the server operation or have any chance to access your Internet privacy. The VPN provider has complete control over their network. When you connect to one of its servers, it alters your visible online location and IP address. That prevents others from tracking or snooping at you. Even your ISP can't monitor you. A kill switch is available to help you avoid leaking data. It provides IPv6 Leak protection that forces data to go through the less leaky IPv4. You become anonymous and can conduct online activities privately. IPVanish has strict zero-log policy and takes users' privacy as their utmost priority. They do not record your sensitive information or store your traffic logs. They only keep your registered email and payment method in order to keep your VPN account active.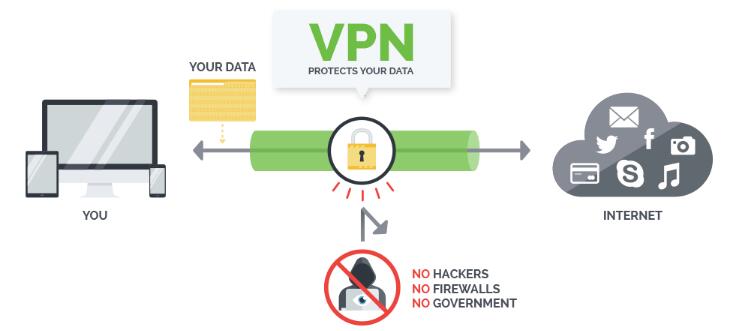 Military-Grade Encryption
The Internet is full of vulnerabilities, and users can be hacked easily. Using the Internet without protection can put your confidential information at risk. How to safeguard your device and data? Grab a VPN. IPVanish utilizes bulletproof 256-bit AES encryption to shield your devices and online session from hackers and cybercriminals. Government agencies and privacy advocates alike use the same encryption standard. This VPN makes it secure to use the public WiFi hotspots to shop online and check email at coffee house or airport. Likewise, IPVanish supports multiple advanced VPN protocols, including L2TP/IPSec, OpenVPN, PPTP and IKEv2. L2TP/IPSec is available for most mobile devices while it is slower than OpenVPN. OpenVPN is the perfect blend of speed and security. It offers the highest encryption standard and maintains high speed as well. PPTP is one of the fastest protocols available. Its drawback is less secure than other protocols. When you would like to stream HD videos, it is a great option. It is not recommended when you need to conduct important activities. IKEv2 is available in newer mobile devices. The special thing of this protocol is it allows devices to switch between a WiFi and cellular network without disrupting the VPN connection.


Compatible Devices
Does IPVanish works on your device? We don't think compatibility is a problem because IPVanish works all major systems and platforms. You can use it to protect your desktops, tablets, smart phones and more devices. iOS users have access to the free IPVanish trial. Simply sign up the iOS app. Others users can make use of the no-question-asked money back guarantee to start the risk-free trial. IPVanish does not limit the systems or platforms you install the VPN app. You are able to use IPVanish risk-free trial on different systems & devices like Windows, Mac, Android, iOS, Amazon Fire TV, Windows Phone, Linux, Chrome OS, open-source routers and more. Start the risk-free IPVanish trial on any system you use.


Video on How to Start IPVanish Risk-Free Trial
Top 10+ Best VPN Services In The World
VPN Brands
Servers
Country
# of Connections
Price(USD)
Official Website
3000+ servers in 94 countries.
British Virgin Islands
3
$6.67/Month (Save 49%)
Best Choice
5159+ servers in 60+ countries.
Panama
6
$2.99/Month (Save 75%)
View Deals
3,307+ servers in 32+ countries.
USA
10
$3.49/Month (Save 65%)
View Deals
1,300+ servers in 60+ countries.
USA
10
$6.49/Month (Save 46%)
View Deals
200+ servers in 70 countries.
Bulgaria
6
$4.18/Month (Save 50%)
View Deals
Servers over 34 countries &

Still work in China

.
Czechia
5
$4.88/Month (Save 20%)
View Deals
Click Here to Read More Top 10 Best VPN Services »
Conclusion (IPVanish Risk-Free Trial)
How to know if IPVanish provide the service you want? Get the IPVanish risk-free trial and find out the answer yourself. Most VPN providers offer free trial with limited features. They restrict their service either through limiting your bandwidth or limiting the number of servers you can connect to or limiting the VPN protocols you can choose. However, this provider offers free trial with the same package like the premium ones. IPVanish free trial enables you to stream your favorite contents freely, connect to any server you need and choose the best protocol for your network. IPVanish is very popular among VPN users. It has high encryption standard, impressive privacy tools, excellent speeds, friendly privacy policy, support for anonymous torrents & unlimited streaming, wide platform support and instant customer support to deliver solid Internet solution for worldwide users. How to access benefits of this great service? Simply sign up a plan, install VPN app on your device and connect to a server. You will enjoy private, secure, fast and unlimited browsing experience. If you feel the service does not meet your requirements, you have the option to request a refund within 7-days of signing up. No question asked. Don't hesitate. Start IPVanish risk-free trial now.


Published by & last updated on November 26, 2020 3:02 pm