Opera is adding a built-in VPN to its Opera for Android browser for protecting its users safety online.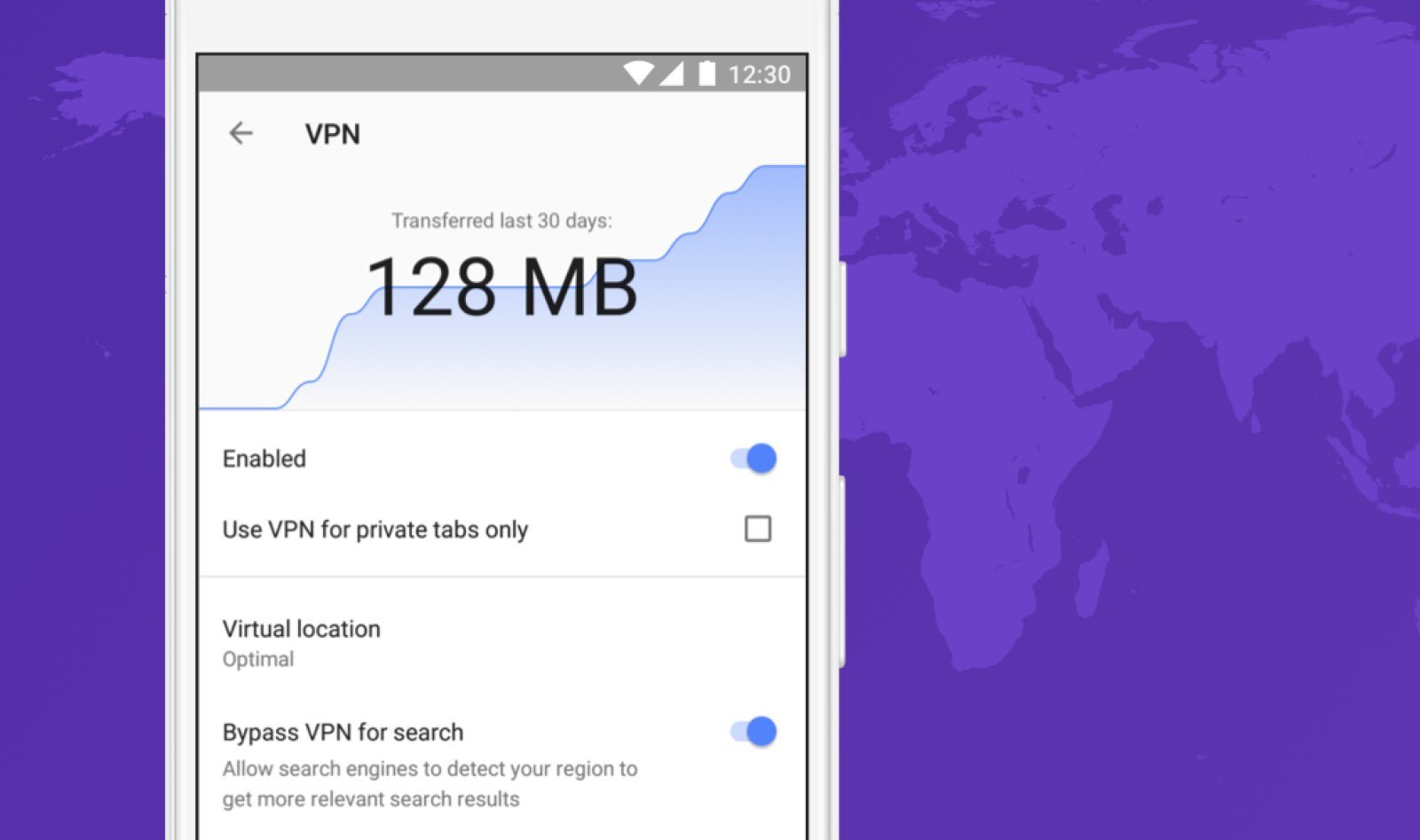 Opera announced in a blog post. "This exciting new feature in Opera for Android is designed to empower you with increased control and privacy of your browsing. You no longer need to download separate, paid-for apps to shield your browsing when on public Wi-Fi. Just tap on "Settings" in your Opera browser and activate VPN."
Opera had a VPN app for Android and iOS, but the app was shut down last year when the app's developer left the company. Once Opera adds built-in VPN, users don't have to download an extra app to protect their privacy. The VPN on Opera browser offers unlimited data and fast speed. According to the company, they do not access or record any online information that travels through the service. They won't invade your privacy or share your online activities with others.
It allows users to set virtual location as America, Europe or Asia. Users also can use a setting to pick the optimal connection automatically for the best possible connection. This VPN does not offer an exact server location by country. If users don't need VPN for some activities, users can disable the VPN. Just enable it when users need it again. It is a convenient VPN solution.
Published by & last updated on February 11, 2019 3:26 am