Need a reliable VPN to secure your online activities? Can't tell which VPN offer solution you need? That's not a problem. We would like to do the tough job for you. Our experts tested all of the popular VPNs and figured out the reliable and useful VPNs. Is the NameCheap VPN reliable? Is it secure? Does NameCheap VPN offer fast speed? You will get your answer in this NameCheap VPN review.
About NameCheap VPN
NameCheap VPN is a new product belonged to the giant web host. Though it is a new product, it delivers satisfied solutions with solid features. It is a full-featured VPN and protects Internet in all-around aspects. When you connect to this VPN, it routes Internet connection from your device through the private VPN server you chose instead of your ISP's server. Like it creates an encrypted tunnel for you, and your data is coded. That means your data is transmitted between your device and the VPN server in an unreadable form. In this way, your online traffic is encrypted and your privacy is protected. You don't need to rely on your ISP's server to access the Internet. NameCheap provides worldwide VPN servers to allow you to disguise virtual location and unblock restricted contents based on location. It lets you access the global network without limit. This VPN is powerful yet easy to use. It is affordable and starts at $2.88 USD per month.


Who Need NameCheap VPN Protection?
Who need NameCheap VPN? Why is VPN necessary? In fact, all Internet users need a VPN to secure their online activities because there are many potential threats to precious data out there. If you use public WiFi frequently, VPN is needed to safeguard your data from cyber criminals. You should note that public WiFi is a hangout paradise for hackers. They can steal victims' sensitive information by connecting to the same network. Sometimes, they even create phishing network to trick users into connecting to it so as to record your online sessions and grab personal information. If you travel a lot and usually use public WiFi network at airport or hotel, you need NameCheap VPN protection. It encrypts your connection and others only see encrypted content.
Users who shop and bank online need NameCheap VPN. When shop and bank, you provide financial detail and other personal information. The hackers can make use of malicious tool to steal your bank card account and password. They can take out all of your money and abuse your identity to perform illegal activities. NameCheap delivers your data through private and secure server. The hackers won't be able to view what data you use online.
People who work remotely need NameCheap VPN to ensure secure communication. You can work anywhere and cooperate with your team effectively as well. Team Leaders can check in to work, host meetings or send presentations from anywhere without worrying about information leak. Information is crucial for business. If your competitor has the idea of your project, you may lose a business that is worth a huge amount of money. NameCheap VPN allows you to communicate with your partners, share company resources and hand over work conveniently and securely no matter where you are located.
Regular users who would like to protect privacy, download fast and access the Internet without limit need NameCheap VPN. Every user wants a private, secure, fast and unlimited browsing experience. Learn about the amazing features of this VPN and see why it is so popular in the following pages.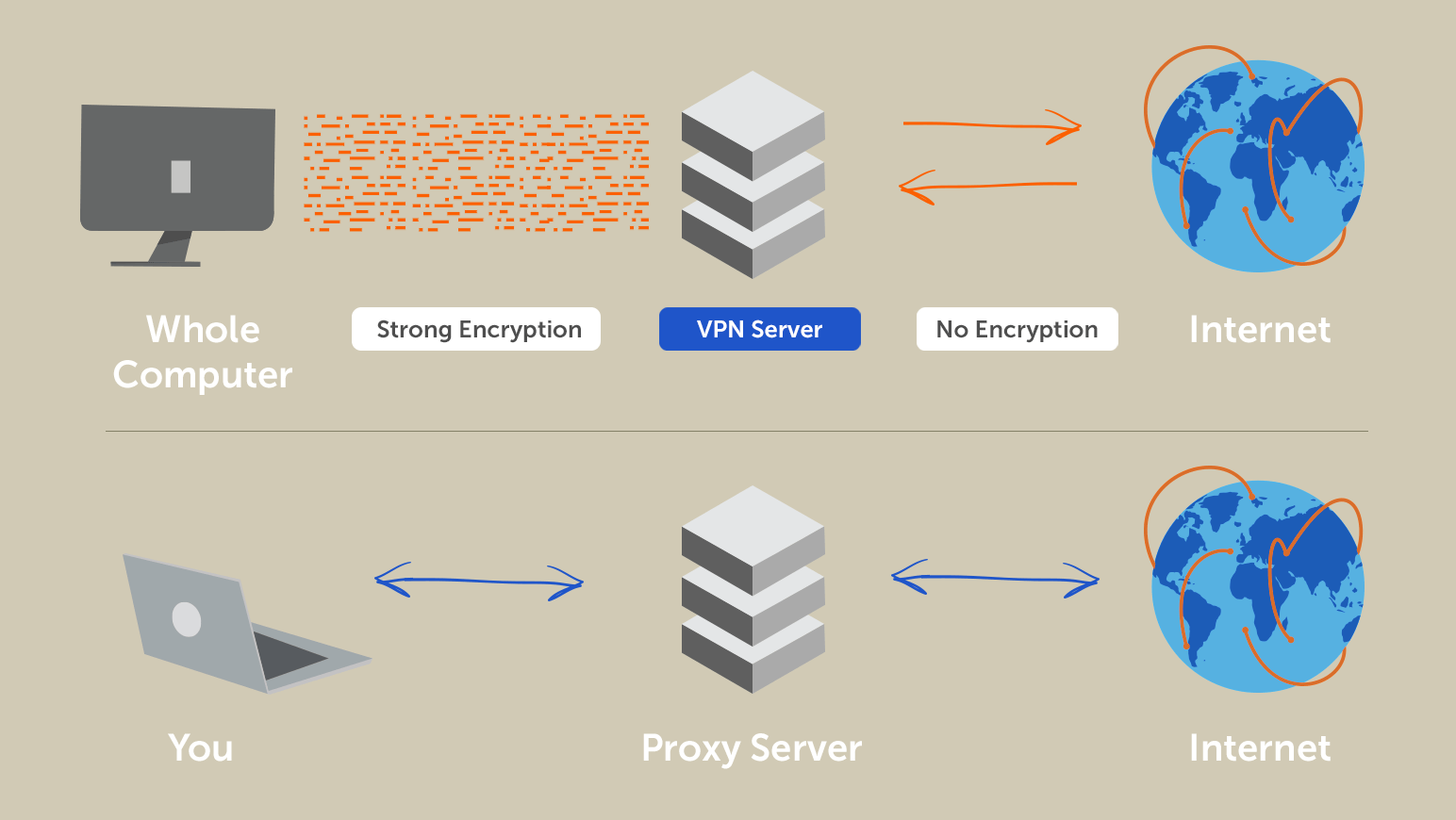 Unbreakable Security Protection
NameCheap VPN utilizes the latest encryption technology and protocol to ensure no one can access your connection without permission. It uses AES 256-bit encryption for every server. That is the same standard used by government, leading banks and universities etc. So far, no one can crack this level of encryption. When your communication data is secured by this VPN, it can't be read without a 256-bit encryption key. Only your device and the VPN server have this key. Even the government can't crack this level of encryption, so your connection and data are untouchable. Likewise, NameCheap VPN supports OPenVPN which is one of the most popular protocols and is considered the most secure. It is an open source VPN technology that helps maintain security as well as speed. The protocol determines how your data is transmitted between the server and your device. That can disguise your activities and avoid information leak.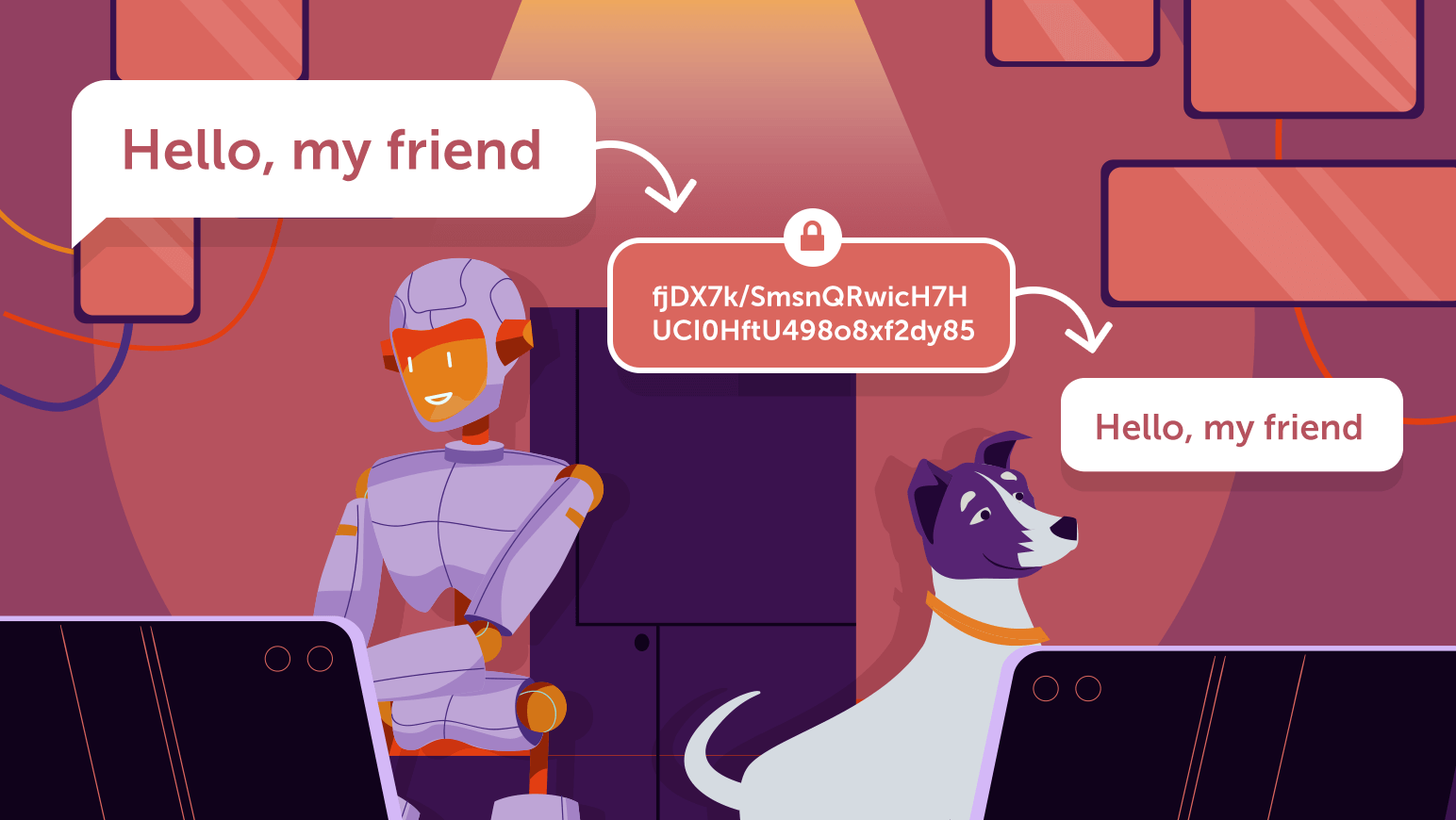 Reliable Privacy Protection
NameCheap VPN provider is a privacy activism. It believes in that every user has the right to enjoy an open and free Internet. Last year, the Congress voted to allow ISPs to sell users' browsing histories and other information to third parties without users' permission. Most users couldn't believe it, but it is truly the fact. As you need ISP's server to deliver communication data, the ISP can view everything you do and who you are on the Internet. User's privacy has been invaded badly. Hence, more and more users choose NameCheap VPN to reclaim their privacy. This VPN provides a large collection of global IP addresses and server locations. It channels your Internet request to remote server and your virtual location is changed. For example, you will get a US based IP address when you connect to a US server. The ISP, advertisers, trackers or other party only see the IP address of the VPN provider and believe that you are located in the US. They won't be able to track back to you according to IP address you leave online. At the same time, this VPN encrypts your connection to the Internet. You are the only person who knows which website you visit and what content you download. In addition, this VPN provider has zero traffic log privacy policy. They promise that they never access or store your traffic log. You can ensure that your privacy is inaccessible for third party because the provider can sell data that they don't have. Your privacy stays safe with NameCheap VPN provider.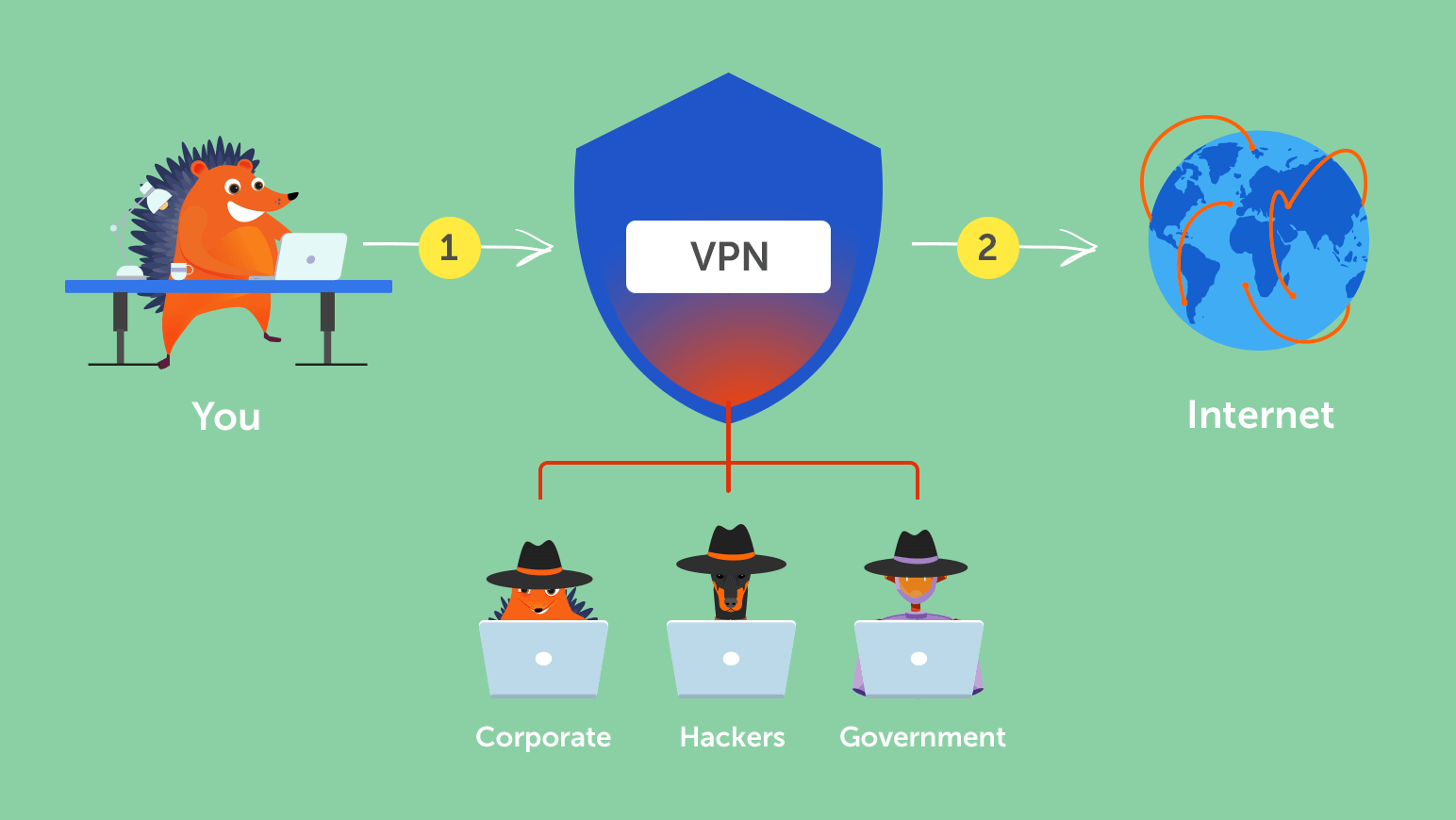 Worldwide Network
NameCheap VPN provider owns and operates a secure and high-speed network without third party. It invests on their network and powers their servers with the best technologies. It has 40+ locations and 1000+ servers that are distributed across the world. The more options you have, the bigger chance you get a fast connection. The remote servers can be used to bypass Internet restriction set on location. You are allowed to connect any server you want. There is no extra charge for switching between different servers. The collection of server locations enables you to appear from anywhere you want. You can spoof your location to avoid government's surveillance and gain Internet freedom. By masking your IP address, you can convince the web server believe that you are located in the place that their content is open to and won't be rejected by the popular websites any longer. The remote servers also help you achieve high-speed connection when visiting foreign websites. Simply select the server which is close to the website's location. NameCheap VPN's high-performance servers are perfect for users who expect an amazing experience when streaming HD videos, download large size files, play video games or conduct other activities that require high speed. The provider expands and improves their servers constantly to give you the best possible connection.


Free Access to Restricted Content
Can't access YouTube to watch the hottest videos in your country? Fail to watch your favorite show and keep in touch with friends on WhatsApp after moving to another country? There are so many Internet limits, and you just can't access what you like freely. Want Internet freedom? You need to install NameCheap VPN first. It will help you get rid of various Internet restrictions. If you live in China, Russia or Turkey, you may notice the powerful firewalls that block millions of famous websites and apps. For example, users in mainland China can't watch YouTube, chat on Facebook or search for information on Google. Lots of western websites are on the list of the Great Firewall of China. To bypass the firewall, connect to server outside mainland China. We suggest you connect server that is close to mainland China to reduce latency.
If you would like to stream videos on Netflix, Hulu, BBC iPlayer abroad, you need to connect to required servers. Netflix and Hulu are restricted to users in the US. If users in another country try to access the platforms, they will be greeted with message "Sorry, this content is not available in your region yet." Simply connect to server in the US provided by NameCheap VPN, and you will appear from the US and gain access to Netflix, Hulu and other platforms that are exclusive to the US no matter where you are located. To unblock BBC iPlayer abroad, select server in the UK to make the web server believe that you are in the UK. Connect to any server that helps you unblock content you would like to access. If you only need VPN for private browsing, you can connect to server that is close to your real location to get the possible fastest connection. With NameCheap VPN, you won't be bothered by powerful government censorship and annoying geo-restriction any longer. Just enjoy the Internet without limit.

Anonymous Downloading
P2P and torrent are popular among Internet users. However, your privacy is exposed to other users when downloading via P2P. Trackers or advertisers can collect your personal information for marketing or other purposes. Malware and other harmful programs can be downloaded alongside the P2P files. Besides, P2P and torrent are banned in some countries due to copyright issue. Users may receive email warning or be fined for torrent. To download securely and privately, you need to install NameCheap VPN to protect yourself. It encrypts your connection, hides your IP address and keeps your device from potential threats when you download. The VPN provider allows unlimited bandwidth and does not limit your speed. You can download any content you like at amazing speed via secure and private connection. Others can't track back to you as your IP address is masked and your connection is encrypted.
User-Friendly Client
NameCheap VPN offers free client for Android, Windows, iOS, and macOS. It is a super simple, but very efficient VPN with loads of locations to connect from very easily. It has friendly user interface and you navigate to any options easily. Simply sign up a plan you need. Download VPN to your device. Install and set up VPN. There is no complicated configuration during the process. Just follow the wizard and select server location you prefer to get everything ready to work. No matter you are a new VPN user or experienced user, you get started with this VPN within minutes. NameCheap VPN allows up to five simultaneous connections with one single account. All of devices like desktop, laptop, tablet and smart phone will be covered. You can browse the website, shop online, stream videos, unblock social media platforms, bypass firewall and download via P2P securely and privately from any device you like.


Useful Customer Support
Though the service is very easy to use, NameCheap VPN has 24/7 online support to assist users to fix related issue timely. If you have any confusion or problem, navigate to their support center and contact them any time. You can start a live chat to communicate with the support agent directly or submit a ticket with your issue. You will get instant answer and support if you start a live chat. If you submit a ticket, you may need to wait for a while to get a respond. We contacted the support via live chat and got satisfied solution. The support agents were professional and patient. Our problem was resolved soon. When we contacted them via email, we received useful and well-organized solution within 30 minutes. NameCheap VPN offers considerable and effective support. You won't get stuck for technical issue though you are a beginner. The customer support is always available for you.


Top 10+ Best VPN Services In The World
| VPN Brands | Servers | Country | # of Connections | Price(USD) | Official Website |
| --- | --- | --- | --- | --- | --- |
| | 2000+ servers in 94 countries. | British Virgin Islands | 3 | $6.67/Month (Save 49%) | Best Choice |
| | 1,000+ servers in 60+ countries. | USA | 10 | $4.87/Month (Save 60%) | View Deals |
| | 4410+ servers in 62+ countries. | Panama | 6 | $3.99/Month (Save 66%) | View Deals |
| | 200+ servers in 70 countries. | Bulgaria | 6 | $4.18/Month (Save 50%) | View Deals |
Click Here to Read More Top 10 Best VPN Services »
Conclusion
NameCheap VPN is a reliable, secure, fast, stable and affordable service. It delivers satisfied Internet solutions to global users. When the VPN works, it creates a secure, encrypted and private connection in order to enable you to browse the Internet and conduct business online freely without worrying about data or identify leak. With the military-grade encryption, on one can access your confidential information even when you are on vulnerable public Wi-Fi Hotspots at bar or airport. The VPN makes it possible to mask IP address and change virtual location without moving to another city or country. That prevents others from tracking you and keeps your online information private. The provider does not access your browsing histories or view your online communication, let alone revealing your privacy to the third party. The global server locations assist you to defeat many types of regional restrictions and online censorship. You can gain access to many blocked and restricted contents regardless of your real location. Though the VPN reroutes your data to remote encrypted server, you still can enjoy high-speed network thanks to the advanced technology used by NameCheap VPN. The provider does not limit your bandwidth or speed. You can browse, stream, download and watch videos via fast and stable connection. The VPN client is very easy to use. If you need help in using the service, their customer is 24/7 available. Simply start a live chat, send them an email or leave feedback on their website. They will help you out quickly. The provider offers 30-day money back guarantee and 14-day free trial for yearly plan. There is no risk to take in using this service. NameCheap VPN starts at $2.88 USD per month. It is relatively cheap comparing to the same type of services on the market. Give it a try and you will know how helpful it is.


Published by & last updated on February 12, 2019 3:44 am