Before you purchase a VPN, you have many questions to ask to pick the right service. Pick the right service which is worth every cent you spend on it. Did you ever use SurfShark VPN? Is it powerful enough? Can it keep your privacy untouchable? Does SurfShark VPN unblock Netflix? Can it bypass government censorship? Is torrent allowed? The answers are "Yes". SurfShark is a powerful VPN which helps users perform many advanced tasks. Learn if it provides what you want in this SurfShark review. This review is based on real-time test results performed by experts as well as regular users experience.
Why Choose SurfShark VPN?
There are lots of VPNs on the market. Why is SurfShark a great choice? SurfShark is famous for its advanced security features, perfect privacy policy & jurisdiction, superfast servers, quick access to geo-restricted contents and cross-platform compatibility etc. This VPN utilizes industry-leading encryption in order to protect your private information and safeguard your browsing activity against potential threat. It implements strict no logs policy and uses IP masking, zero-knowledge private DNS on every server to ensure you leave no track on the Internet to achieve anonymous activities. Its global network with smart servers assists you to bypass restriction and get Internet freedom via great connection. The provider allows unlimited bandwidth and unlimited simultaneous connections, so you can conduct activities like watching videos, downloading software and playing online games at amazing speed on any devices you like. It offers affordable price, starting from $1.99 USD per month. You can give it a try without risk because it provides 30-day money back guarantee. SurfShark delivers solid and reliable Internet security and privacy solution, granting users access to the free network it is originally supposed to be. It has been trusted by a large number of worldwide users.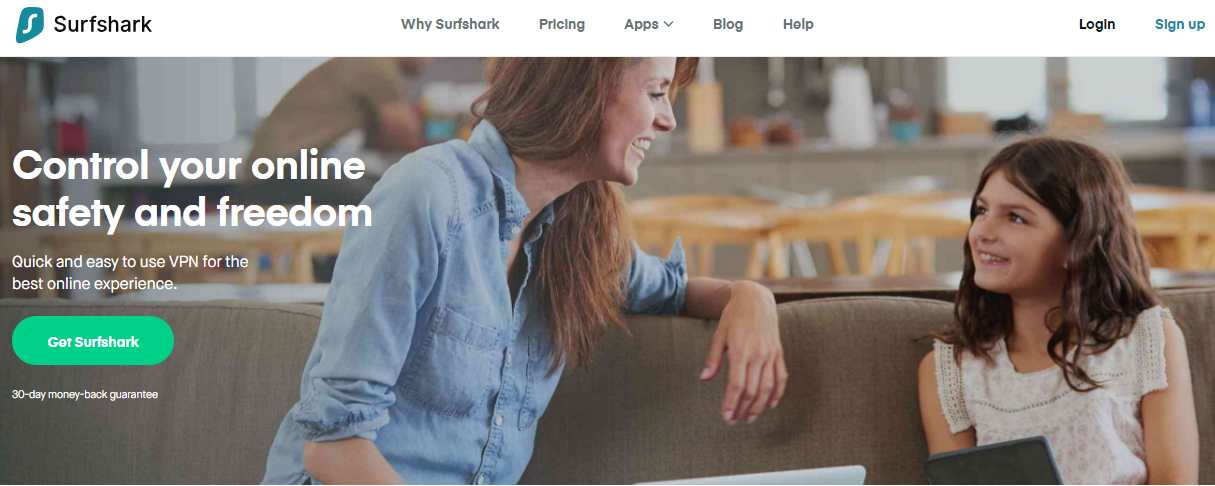 Diamond-Strong Protection
To provide unbreakable protection users need, SurfShark implements AES 256-bit encryption and OpenVPN. All your connections to the Internet will be secured. Snoopers, hackers, ISP and government can't hijack your data or view your online session. It prevents information leak and data violation. This VPN supports multihop, allowing you to establish a connection via a chain of VPN servers. It provides you an extra layer of security, makes you untraceable online and assists you to fight against advanced surveillance techniques efficiently. Besides, SurfShark offers CleanWeb. It is a useful built-in feature which is able to block ads, snoopers and malware. It safeguards your you away from various potential threats and enables you to use the Internet with peace of mind. SurfShark provides powerful security features that you can trust.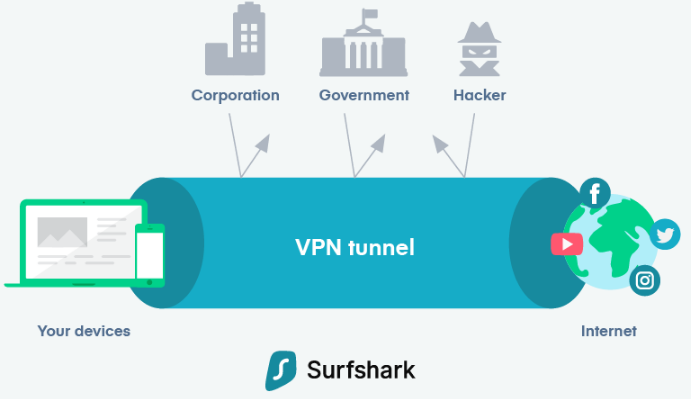 Ultra-Fast Speed
We had pretty fast connection speed when we tested SurfShark VPN. The provider keeps expanding their server network to guarantee the possible fastest speeds without bottleneck. Currently, it has 500+ online servers in 50 countries. It allows you to choose any server you like and there is no extra charge for server switching. To prevent your browsing being ruined by slow speed, you can install SurfShark VPN and connect to the server close to your real location. You can expect lightning fast downloading speed. The VPN connection only causes slight drop which is unnoticeable for users. It also allows you to upload folders fast. The VPN supports unlimited bandwidth and helps you avoid ISP throttling. You can watch HD videos and load video games at stable connection without buffer. Want amazing game experience? SurfShark VPN's fast server will help. View part of the servers below.
Australia – Sydney
France – Paris
Germany – Frankfurt
Hong Kong – Hong Kong
Iceland – Reykjavik
Italy – Rome
Japan – Tokyo
Netherlands – Amsterdam
Singapore – Singapore
Spain – Madrid
Sweden – Stockholm
Switzerland – Zurich
United Kingdom – Manchester
United States – Dallas, Los Angeles and New York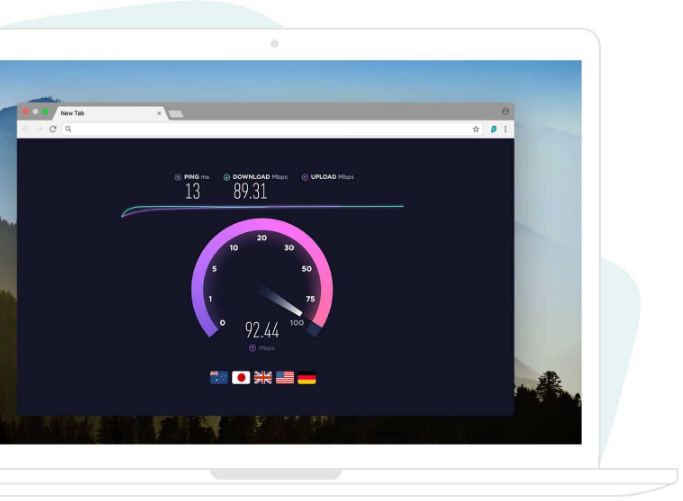 Unrestricted Entertainment
During our test, we used Surfshark VPN to stream videos on all popular platforms, download folders, and play video various games. We found that this VPN helped us unblock lots of restricted contents. In those days, many services come with restriction. Their contents are restricted to a certain country or region. For example, you can't access Netflix if you are not located in the US. Besides, some websites are blocked by some countries due to different reasons. If you move to a country with strict censorship, you may not be able to watch your favorite show or play the popular video game. To help you access the Internet without limit, Surfshark VPN hides your IP address and disguises your virtual location to make the web server and firewall believe that you are located in a "legit" country and have the right to access certain content. If you need to access US-only or UK-only content, simply connect to servers in the US or UK. If you need to get rid of censorship from a country, switch server to another country or region which is close to your real location and has less Internet restriction. It has been tested that Surfshark VPN is able to unblock Netflix, Hulu, BBC iPlayer and other famous streaming websites abroad. It enables you to play all popular video games at the first beginning even the game servers are not released in their countries yet. This VPN makes it possible for users in China, Russia, Tukey and other countries with heavy censorship to gain Internet freedom. Users will be able to access Google, YouTube, Facebook, WhatsApp and more censored websites easily. With Surfshark VPN, you will able to watch & download videos, listen to music on all platforms, access restricted game servers and conduct more activities without limits.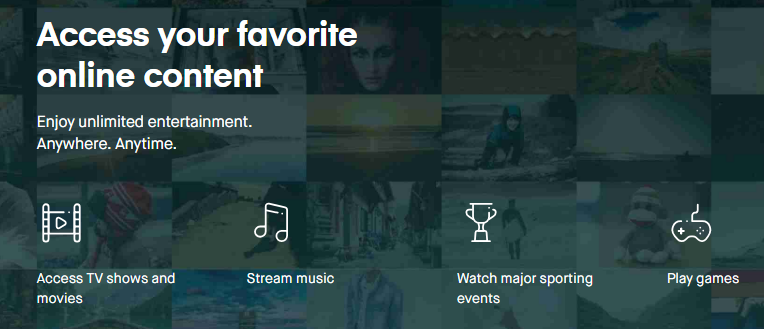 Perfect Privacy Protection
After the Congress voted to allow the ISPs to sell users' privacy to the third party without users' permission, more and more users purchase Surfshark VPN to reclaim their privacy. It is recognized as a trustable tool to safeguard users' online private information. Firstly, this VPN provider is based in the British Virgin Islands. There is no data retention law in this jurisdiction. The provider has no obligation to help government monitor users' online activities. Besides, the provider has strict no traffic log policy, promising that they do not monitor, record or store your online activity. Even the government forces them to hand over users' private data, they can't provide thing that they don't own at all. That is perfect for privacy.
When your device send out an Internet request, the ISP, web server and other parties see your IP address which is a unique number. Your ISP can see which website you visit, what folder you download, what videos you watch and even who you are chatting with on social media platform. The advertisers and snoopers can track you and collect your browsing histories. This is why you always get unwanted popup ads and your email address or phone number is leaked. To prevent others from tracking back to you via IP detection, Surfshark masks your IP address with a shared one from different city or country. The IP address can be used by different people in different continents. The IP address won't be linked to your real identity. Likewise, this VPN has zero-knowledge DNS on every server to avoid any track and prevent potential security breaches. You don't have to rely on your IPS's server and they can't view your connection as it is highly encrypted. Surfshark VPN will not let others invade your privacy and the provider themselves do not access your traffic.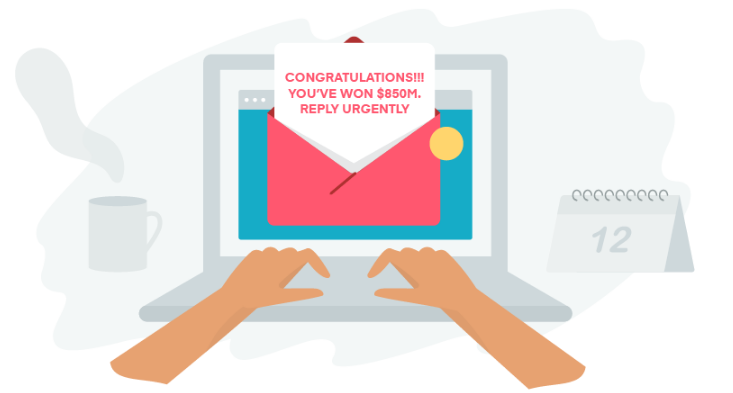 Torrenting is Supported
Torrent is popular among Internet users. You can watch a wide variety of content and download software & eBooks on torrent websites. However, some users may have difficulty or problem in using the services because torrent is not allowed in their country. Privacy security also is a problem. When you do torrenting, your connection is exposed to many other users and unknown programs. If you download via torrent website without protection, you may receive an email from your ISP telling about improper download. Malware may be embedded in downloading folder. Luckily, Surfshark VPN creates a private and encrypted tunnel between your device and the remote server to anonymize your online activities. The ISPs won't see your real IP address and does not know you are downloading torrent. You also can escape from ISP throttling and get the possible fastest speed. This VPN also protects you and prevents harmful programs with advanced encryption technology and VPN protocols when you download via torrenting website. Want private, fast and secure torrenting experience? Get Surfshark VPN, and you will have what you want.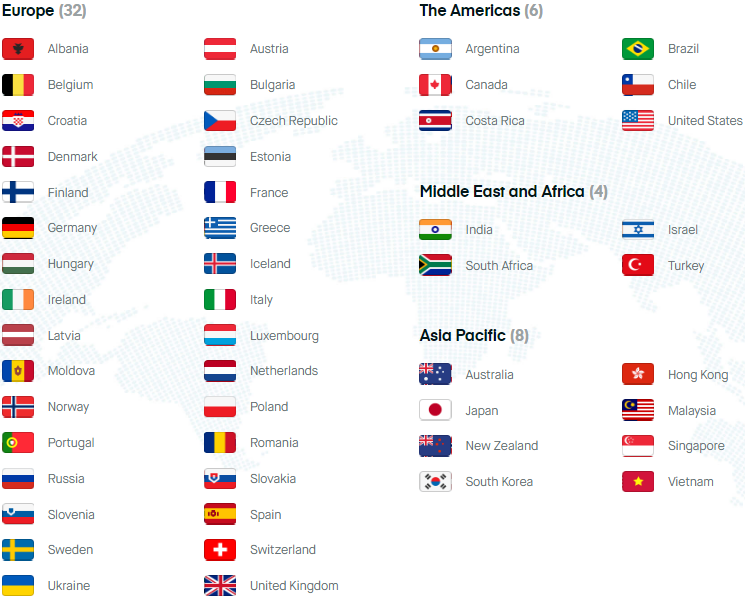 Multiple Platforms & Unlimited Simultaneous Connections
Does Surfshark work with your device? Surfshark offer free dedicated client for Android, iOS and Windows. Android client is the first version the provider offered and it has been updated to be more professional. Though the Windows client is categorized beta version, it still works with pretty high performance, offering solid Internet security and privacy solution. So far, it does not have client for macOS and Linux while users can set up this VPN manually on their system. In addition, it has browser extensions for Chrome and Firefox. Browser extensions provide minimalistic security and make it convenient to unblock restricted websites and browse anonymously. SurfShark VPN provider also designs the VPN compatible with DD-WRT, Tomato and AsusWRT routers. After setting up VPN on router, you can save time in installing clients or setting up VPN on every device. If you would like to use VPN on Firestick, Roku and other devices, you need to configure the VPN on router or share the connection with your computer. How many devices you have need VPN protection? It's not a problem. No matter how many devices you own, SurfShark gets you covered. This provider allows unlimited simultaneous connections. That means you are able to protect devices of the entire household and even safeguard network of a small business with one single VPN account. You can get VPN protection at $1.99 USD per month. It is surely worth the money.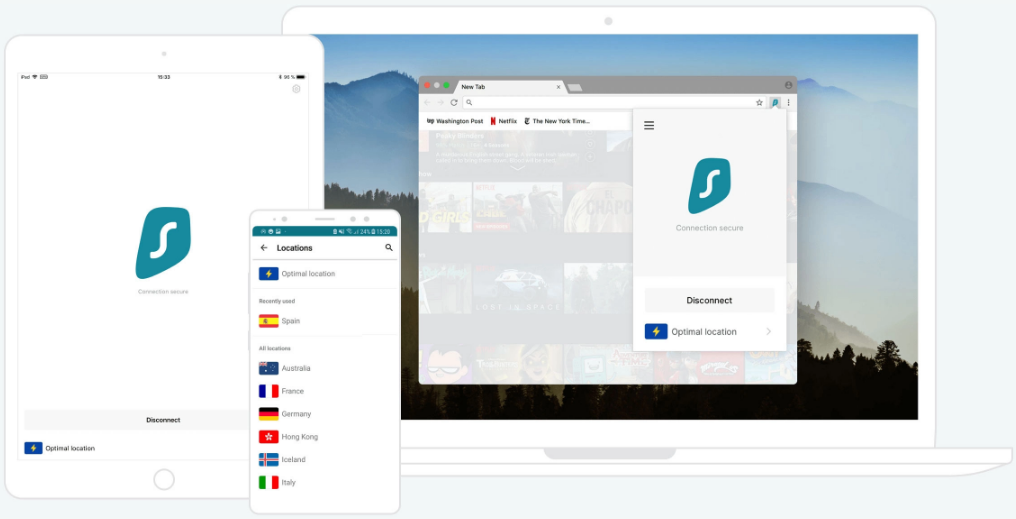 Useful Tech Support
Though this VPN service is very easy to use, SurfShark provides helpful customer supports to assist users to fix issue in time. If you have problem in setting up VPN or meet connection issue, feel free to contact them. The support agents are patient and professional. You will get instant respond and effective solution. How to get help from the provider? There are several ways. You can chat with the support agent directly by clicking on the live chat button. If you don't like to chat, you can submit a request via the 24/7 email ticket system. Besides, you can find existing solution to common issues on its support section. Simply navigate to the support section. From there, you can search for related answers and practical information in the form of FAQs, Setup guides and other tutorials. This option is suitable for advanced users who have rich experience in resolving VPN issue. If you are a new user, you can contact the support agent for direct solution to save time. They are always available for you.


Plans & Pricing
SurfShark saves you in selecting between different packages by offering one package with three plans. You only need to decide the billing period. It allows you to sign up monthly, yearly and biennially. The monthly plan is flexible while the price is more expensive than the rest two plans overall. If you choose to be billed monthly, it costs $11.95 USD every month. If you choose to sign up 1-year plan, it costs $ 71.88 USD in total. It is $5.99 USD per month. If you purchase a plan with two years at a time, you get the biggest discount. It is only $1.99 USD per month and $47.76 USD for 24 months. It is relatively cheap among similar powerful VPNs. This service has 30-day money back guarantee. If you are not satisfied with the service, you can request a refund within 30 days after the subscription. The provider accepts payment via Paypal, Alipay, Credit/Debit card and Crypto Currency etc. Crypto Currency is the most popular payment method because it allows you to make payment anonymously. No personal payment information is required. Others won't be able to trace back to you with information you leave online. Please note the provider is offering special offer to our readers. You can get the best deal via our link. It is a time limited offer. Never miss the chance to save up to 83% off.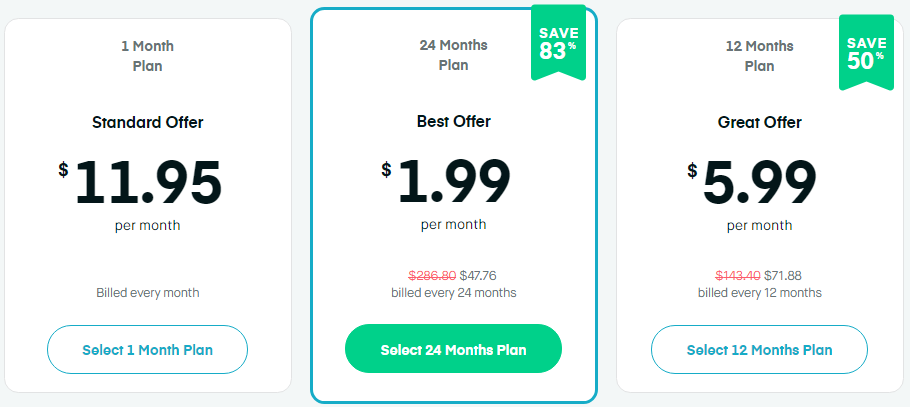 How to Get Started with SurfShark VPN?
1. Select a plan you need and sign up. You will receive account detail in an email.
2. Download and install VPN clients on your devices, or get Surfshark extension for your browser.
3. Set up VPN and log in your account.
4. Choose a server location you need and click on "Connect". Surfshark will start working for you.
Top 10+ Best VPN Services In The World
| VPN Brands | Servers | Country | # of Connections | Price(USD) | Official Website |
| --- | --- | --- | --- | --- | --- |
| | 2000+ servers in 94 countries. | British Virgin Islands | 3 | $6.67/Month (Save 49%) | Best Choice |
| | 1,000+ servers in 60+ countries. | USA | 10 | $4.87/Month (Save 60%) | View Deals |
| | 4410+ servers in 62+ countries. | Panama | 6 | $3.99/Month (Save 66%) | View Deals |
| | 200+ servers in 70 countries. | Bulgaria | 6 | $4.18/Month (Save 50%) | View Deals |
Click Here to Read More Top 10 Best VPN Services »
Video Shows How to Get SurfShark 83% Off
Conclusion (SurfShark VPN Review)
SurfShark is a reliable VPN which provides a satisfactory performance. It offers ultra-fast servers across many countries to allow users access the global network without limit. It enables you to unblock Netflix & BBC iPlayer from anywhere and bypass government censorship. You will be able to unblock your favorite shows and access restricted contents freely. The provided servers are encrypted and fast. You can stream videos smoothly, chat with partners via social media accounts and shop online securely. When you choose a remote server, your IP address and virtual location will be changed. SurfShark VPN wipes your digital foot prints and makes you untraceable. The ISP and government can't monitor you. Torrenting is allowed on its servers, so you can download needed content anonymously. This VPN secures your connection with the highest encryption standard. Snoopers and hackers can't intercept your sessions or steal your precious data. The provider offers friendly privacy policy. They do not log your traffic or store your sensitive information to ensure your privacy is completely safe. SurfShark offers affordable price and 30-day money back guarantee. It starts at $1.99 USD per month. There is no risk of using this service. The VPN client is powerful yet easy to use. If you need to help in using the service, simply contact the support team. During our VPN test, the chat support was highly responsive and we got effective solution instantly. SurfShark is a recommended VPN. It is worth a try.

Published by & last updated on May 27, 2019 6:22 am