Hey. I am moving to China for work, and I would like to know if I can use OneDrive there. I heard that many western websites and services are blocked and the Internet censorship is very strict in that country. I use OneDrive for work all time and I don't want to give it up. If OneDrive is blocked in China, how can I unblock? Please suggest. Thank you.
Can You Use OneDrive in China?
OneDrive is a Microsoft's file hosting service which is similar to Apple's iCloud and Google Drive. It allows users to store and manage photos, videos, documents and more on the cloud conveniently and safely. Users will be able to access your files without being online on your smart phone, tablet or PC anytime. You are able to open and save OneDrive files in Office apps like Word, Excel, PowerPoint, and OneNote quickly. Changes you make to the files can be synced on all your devices. If your device is corrupted by malware or you can't access the PC system for some reasons, you can find back your precious files from OneDrive account. OneDrive is encrypted using SSL, so it is safe to store, share files, folders, and photos with friends and family. You won't need large email attachments or thumb drives any more. OneDrive enables you to keep your important files with you all the time. This is a useful tool for Internet users while it is blocked in mainland China. The local ISP and servers won't help you access OneDrive. To use OneDrive in China, you need to hide the fact that you are living in China.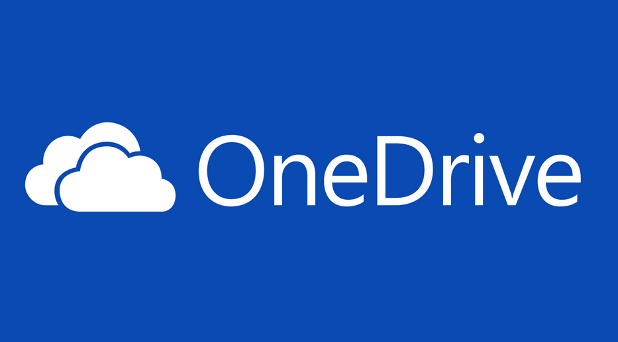 Reasons Why OneDrive is Blocked in China
Like other cloud services, such as Google Drive and Dropbox, OneDrive couldn't escape from the censorship issued by the Chinese government. This service is not available for users in China. OneDrive is owned by Microsoft and it is a great service. How come it is blocked by the government? No official reason is given for the block. According to the history of blocking, we can know that the government blocks OneDrive to prevent it from affecting their citizens. In the past, some statements and views on the Internet exacerbated conflict in China. The protest became violence and attracted worldwide attention. That brought big trouble to the country and had bad effect on the Chinese government. The government gradually realized the power of social media. After all, one developing country had been ruined by uncontrolled social media. The Chinese government censors services they can and blocks those contents that are out of their control. Google, Facebook, YouTube, OneDrive and other millions of websites and services are blocked. They do not want Chinese users to discuss or view sensitive information like Falun Gong and Tiananmen Square incident etc. As they can't monitor what files users store on the cloud and what they are used for, they choose to block this service. Others believe that the Chinese government blocks OneDrive to promote the local services of this type like Baiduyun, Aliyun and Xiaomiyun etc. Users in China have to choose the local services they can't open the OneDrive applications or websites and some of them even don't hear of this service though it is famous throughout the world. The local services have great benefits in the market. No matter what the blocking reason it is, we can't change the fact that we can't use OneDrive normally in mainland China. There is no sign when this service will be unblocked. To use OneDrive in China, you need a reliable VPN to bypass the strict Internet censorship.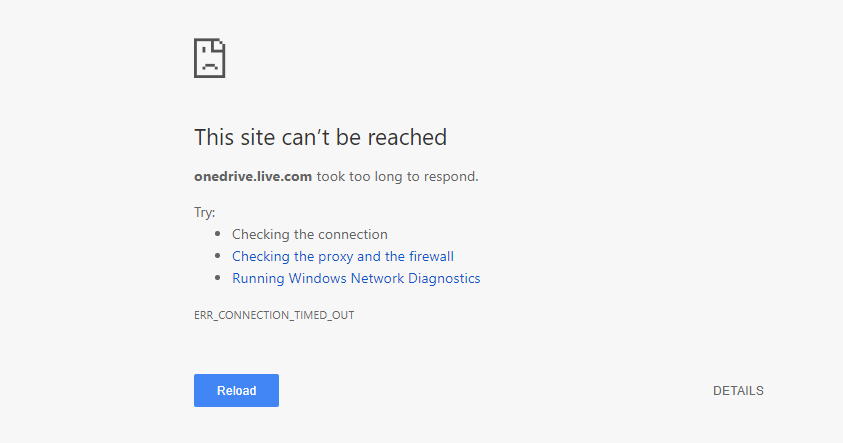 Internet Censorship in China
It is well-known that China has the strictest Internet censorship. To prevent netizens from using websites and services that they consider as "harmful", the Chinese government started the Golden Shield Project to stop any attempt to accessing the blocked contents. The Great Firewall of China is considered as the most advanced and powerful firewall on earth. The government has lots of employees to maintain and upgrade the censorship system. They add domains, key words, and other contents in the list of firewall. Once the firewall detects that you are trying to access OneDrive or other blocked services with your China-based IP address, it disconnects you immediately and displays error page instead. Many users utilize tools to bypass the censorship and the government noticed it. The government upgrades the firewall constantly to block the websites to download those tools and even disable some tools. In mainland China, many famous websites are not available. If you are moving to China, you need to prepare for that. If you always use OneDrive for work, you need to purchase a VPN to unblock OneDrive so as to access your important files anytime.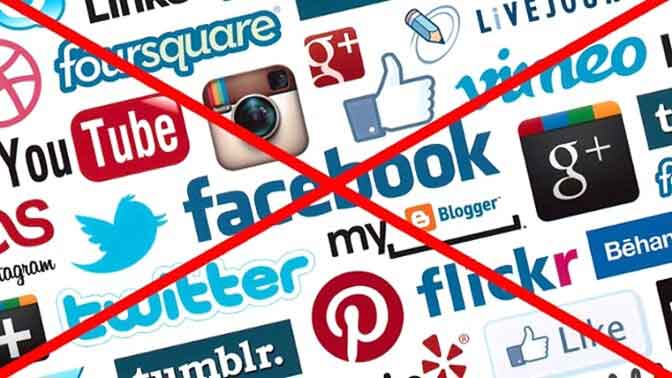 How to Use OneDrive in China?
The Great Firewall of China is super powerful and it can catch you every time you try to open a blocked website when using a Chinese IP address. Does that mean it is impossible to unblock OneDrive in China? No. There is always a way out. Before learning how to bypass the firewall, let's learn how the firewall works. There are two conditions for the blocking. On one hand, you are trying to access blocked content. On the other hand, your virtual location is in China. The employees add the list of blocked contents to the system. Once it detects blocked contents, the connection will be reset. Of course, the condition is it detects your location in China. Every digital device that is connected to the Internet has an IP address. According to the IP address, we can know where the users live and other related information. Do you have to leave China to get a different IP address? No. A VPN enables you to change virtual location to unblock OneDrive in China easily. VPN stands for virtual private network which creates an encrypted "tunnel" for you among the public network.
VPNs offer worldwide servers and IP addresses. When you are about to open OneDrive, VPN reroutes your data to the remote server so you will appear from a different location. You can choose any of the provided servers and IP addresses which supports OneDrive service. The VPN hides your IP address by replacing it with a shared one in another country. If you choose an IP in the US, others only see your IP in the US and have no idea of real one. That also protects your privacy. All of the VPN servers are encrypted. In the market, most VPN providers utilize military-grade encryption and support various advanced protocols to prevent government from viewing your online sessions or detecting you are using a VPN to access blocked contents. Your ISP and government only see encrypted content. They can't decrypt the content without the 256-bit encryption key. In this way, the firewall can't detect your China-based IP address or connection to OneDrive. You won't be censored and will be able to use OneDrive in China freely.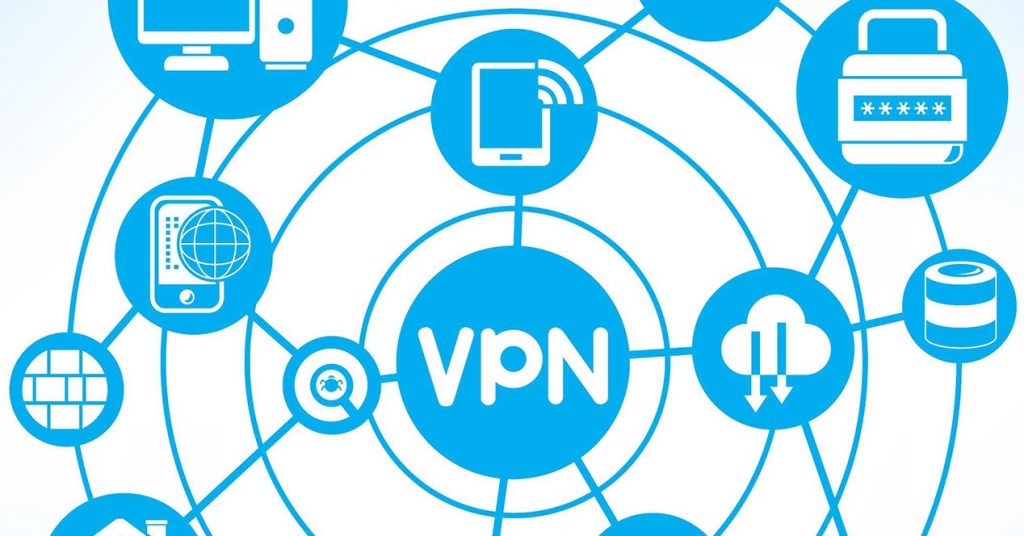 Is it Worth to Invest a VPN?
Is it worth to pay a VPN to unblock OneDrive in China? In fact, VPN not only assists you to unblock OneDrive. With a VPN, all the blocked services will be available for you. You can use Google, WhatsApp, YouTube and more blocked websites just like how you use the Internet in your own country. VPNs also allow you to unblock geo-restricted content like Netflix, Hulu, BBC and sport channels from anywhere. You can enjoy Internet freedom no matter which country you are living in. Besides, VPN assists you to reclaim privacy. We know that the Congress voted to allow the ISPs to sell users' private information to the third parties without users' permission. That means anyone can buy your browsing histories and know exactly what you are doing on the Internet. As you rely on your ISP to use Internet, you can't stop them. However, a VPN can stop them. A VPN masks your IP address and encrypts your connection to the Internet. Others including the hackers, ISP and government can't monitor you anymore. The advertisers and snoopers won't be able to track you because the IP address you leave on the Internet has nothing to do with your online identity. Your digital footprint is wiped by the VPN. Therefore, you download via P2P and torrent anonymously and safely. As your connection is encrypted, the hackers can't intercept your sessions to steal confidential information. You can shop online, share important data, have meeting with partners and conduct more private activities safely even when you are using the public network. In this case, you can shop and deal with business no matter you are at coffee house, hotel or airport at any time while keeping your information secure. VPNs also are useful for streaming. Most VPN providers allow unlimited bandwidth and speed. You will attract your ISP's attention when downloading big size of files and the ISP will throttle your connection to make sure that you won't affect other users. After the VPN encrypts your connection, the ISP does not know your speed and bandwidth and they have no reason to limit your connection. As the VPN provider allows unlimited bandwidth, you can stream videos, photos, music and other contents as many as you want. VPN is not a tool which only helps you unblock OneDrive in China. It is an advanced and practical service, helping users in many aspects. It is worth every cent you send on a VPN plan.
Some of you may choose free VPN to unblock OneDrive in China. The free VPN may work at the beginning, but it won't last long. We don't suggest you use free VPN. On one hand, some of the free VPNs are not reliable. You can think where the providers get revenue to support the service. As the service is free, they choose to collect users' private information and sell them for money. That can cause information leak. Some services even use your computer as a server. That's too bad. Do not risk your privacy and PC for using free VPN. On the other hand, free VPNs have limited features. They are not equipped with advanced technology. Their speed is slow and encryption standard may not be high enough. They can slow down your connection badly and ruin your browsing experience. The free VPNs can become popular among users easily. That can attract the Chinese government's attention, so they can be blocked by firewall easily. You can't rely on free VPNs to unblock OneDrive for work. To let you work effectively, you need a reliable, secure and fast VPN to bypass the Great Firewall of China.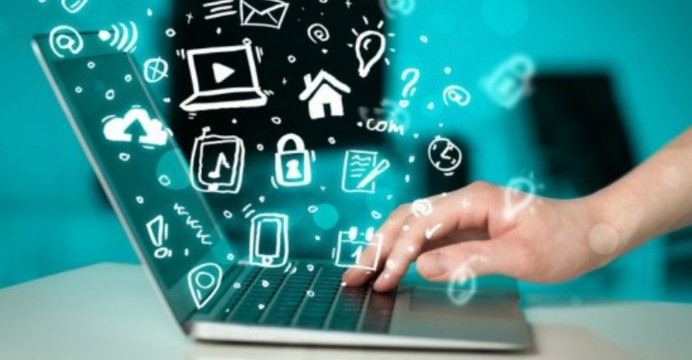 Is It Legal to Use OneDrive and VPN in China?
As OneDrive is blocked in China, is it legal to use this service? The firewall blocks VPNs. Does that mean it is illegal to use VPN in China? So far, there is no one who has been punished for using OneDrive and VPN in China. In this globalization age, people can travel and move to any country they like. Students from different countries go to China for study. Officials visit China to communicate or resolve international problems together. Businessmen go to China to seek for cooperation. Travelers go to China to experience different life in this country with ancient civilization. It would be very inconvenient for foreigners to use the Internet to contact home, or use their cloud service to work if the government completely bans OneDrive or VPN. There is no written rules or laws to forbid users from using blocked websites and VPNs. Don't use VPN to spread sensitive topics about Chinese government because your account can be blocked for this. Of course, do not use VPN for illegal purpose. You won't get trouble for using OneDrive for work with the help of VPN in China.
Useful Tips
Using VPN is not easy in China due to the strict Internet censorship. There are some tips you need to keep in mind to use OneDrive in China successfully. Firstly, pick the VPN which works in China. Not all VPNs can bypass the Great Firewall of China. Some VPNs can help you circumvent the firewall, but their websites are blocked. If you are already in China, you can't visit the website to download VPN client or set up VPN. Hence, we suggest you install and set up VPN before going to China. On one hand, you have more time and options to pick the best VPN for your need in China. On the other hand, that ensures everything will go smoothly after you arrive in China. You can contact home via Facebook or WhatsApp without any problem soon after you settle down in the hotel. You can work with files stored on OneDrive immediately and safely by using network at hotel. Secondly, pick the VPN which is fast and offers unlimited bandwidth so that you store, back up, sync and share files freely as you like. Thirdly, choose the server which is close to mainland China. You can connect to server in Hong Kong, Singapore or Japan to get the best connection. When connected to the closer server, it takes less time to reroute your data and the connection will be faster. Fourthly, turn on Internet Kill switch. This feature disconnects your Internet once VPN drops to prevent the firewall detecting your connection to OneDrive.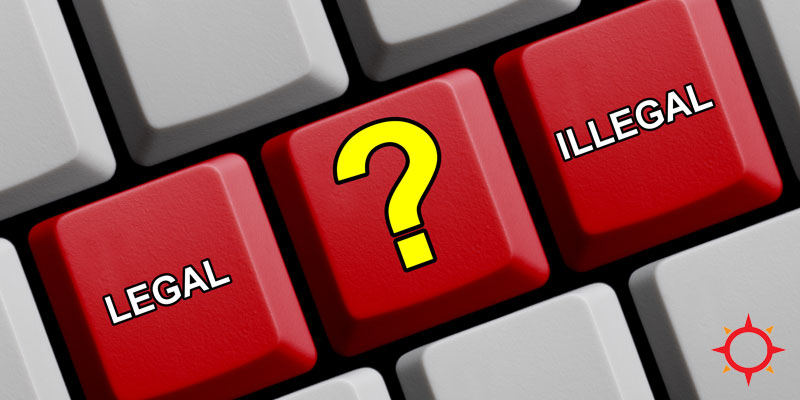 If you have any questions about how to safely unblock OneDrive in China, please live chat with YooCare Expert now.

How to Setup VPN?
VPN Connection Setup Guides on Windows PC
1. Go to the system tray and right click to see "Open Network and Internet Settings"
2. Select "VPN" from the menu on the left and "Add a VPN Connection"
3. Type the Name and mention the Server Address of the VPN you plan on using
4. Select the Relevant Protocol and then enter your username and password
5. Hit the "Create" button and then you will receive a "Connection is Ready" notification
6. Scroll the "Network and Sharing" window and click on "Change Adapter Settings"
7. Right click on VPN connection just created and click on it properties
8. Go towards security tab and change the Protocol if needed
9. Activate TCP/IPv6 (Internet Protocol Version 6) for good security!
10. Go to Network Connection Window and click the connect button.
11. After connecting, you will be able to see an icon connected to system tray.
VPN Connection Setup Guides on Android
1. Tap Settings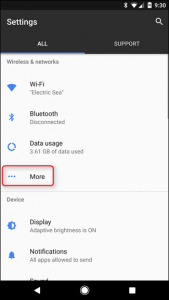 2. Select Wireless & Networks and tap on VPN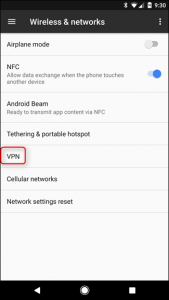 3. Add VPN Network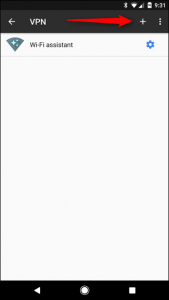 4. Input connection name, select the type of your VPN connection – PPTP VPN, input VPN server address from your account data. Please be carefully – don't use any additional symbols like spaces, http://, www, / …etc in the server address.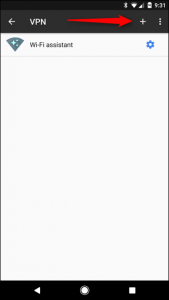 5. Input your Username and password that you received from VPN account service in e-mail.
Save it and tap Connect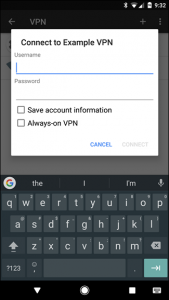 Without the help of VPN, it is hard to access OneDrive in China and in such a case they can opt for a reasonable cost and also works in China. After installing the VPN, it has to be made as the default server and then it can access any sites without any trouble.
Detail of Some Best VPNs
ExpressVPN offers a reliable and secure connection. Apps are easy-to-use, and the number of servers around the world is whooping. No matter where you are, ExpressVPN will help you and gain access to blocked services instantly protect your anonymity. Your real IP address will be hidden and your traffic will be encrypted with military-grade standard. It is not of the best VPN which provides high & stable speed connection, offers help to bypass the Great Firewall of China and unblock Netflix & BBC iPlayer abroad.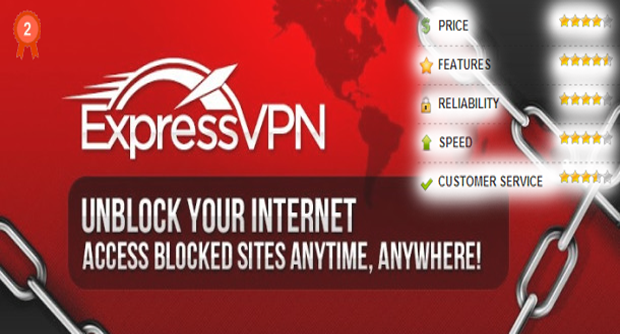 NordVPN has a strong reputation among privacy advocates and online security specialists, thanks to the provider being based in a strategic location i.e. Panama. It provides customers with ultimate security and helps to bypass government surveillance. The service runs double data encryption technology that gives users 100% protection. Apps are simple to use but powerful. With this advanced VPN, you can access content with geo-restriction in matter of seconds.


Avast Secureline VPN is a Czechia-based provider that has quickly risen to fame in the VPN industry, thanks to its remarkable unblocking features, fast server speeds, and the huge server database. You even have the famous Technology and DNS tools available, which boost your protection and anonymity against DPI and DDoS attacks, a commonplace for those who actively engage in gaming. It is a great choice to bypass censorship and avoid VPN blocks.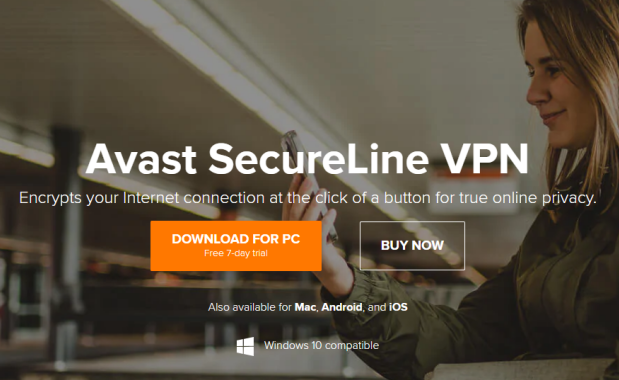 Video Guide for Unblocking OneDrive in China
Top 10+ Best VPN Services In The World
VPN Brands
Servers
Country
# of Connections
Price(USD)
Official Website
3000+ servers in 94 countries.
British Virgin Islands
5
$6.67/Month (Save 49%)
Best Choice
5570+ servers in 60+ countries.
Panama
6
$3.49/Month (Save 80%)
View Deals
200+ servers in 70 countries.
Bulgaria
6
$4.18/Month (Save 50%)
View Deals
Servers over 34 countries &

Still work in China

.
Czechia
5
$4.88/Month (Save 20%)
View Deals
Click Here to Read More Top 10 Best VPN Services »

Conclusion of How to Use OneDrive in China)
There is always a way to unblock OneDrive in China? The high Internet censorship in China has been a headache for foreign users who would like to use their home websites and services. Not only OneDrive, but almost all cloud providers are blocked in China. Currently, VPN is the most effective way to bypass the firewall and unblock OneDrive in China. A VPN spoofs your location to trick the ISP and firewall into believing that you are located outside mainland China. The firewall will not censor Internet request raised beyond mainland China. The VPNs make use of advanced encryption technology and latest protocol to disguise your connection, enabling you to escape from the government censorship successfully. VPN gives you unbreakable protection, so you can use the Internet securely. VPNs not only help you access OneDrive in China, but also assist you to protect privacy, defeat geo-restriction, stream videos and more. You will know how useful a VPN is after giving it a try. Get a VPN, you will able to unblock OneDrive and enjoy Internet freedom in China. You won't regret for using a VPN. ExpressVPN is one of the very few VPNs which has been independently audited. It protects you from online threats and unlocks blocked content with low price, and it still works in China!

Kindly Reminder: If you have any question regarding how to safely unblock OneDrive in China and how to Set up VPN on your device, you are recommended to live chat with YooCare online expert for help.

Published by & last updated on March 23, 2021 2:48 am