Passwords are series of characters that guard you against identity hacking, unauthorized use of software and information leak. The condition is the password should be strong enough. To prevent others from cracking your password, cultivating the practice of creating complex and unique passwords is very necessary. The truth is it is very difficult to manage and keep dozens of passwords in mind. Password managers are the best solution. They do encryption and storage for you when managing your passwords. Learn the best way to manage passwords 2019 in this article.
Have Dozens of Passwords to Keep in Mind?
In this Internet age, users need accounts to access various online contents. It is required to create an account to make payment of book for school, access the student portal to choose course or view test result, search for resources for your thesis, chat and share interesting or important thing with friends via social media platforms and shop online etc. You have to create and remember different passwords for different accounts. It is a tough job, especially for those who have hundreds of passwords. Many users choose to use simple passwords that include their name, email, phone number, birth date or name of famous song. Some even use 123456 or abcdef as their passwords. You should note that this kind of passwords can be guessed easily and hackers can take control of your account within seconds. It is necessary to set strong, unique passwords for each of your online accounts.
Some users may apply one strong password for all accounts. That is not secure either. If you use the same password on multiple websites, you will likely expose all of your accounts in one go. Every account should have a unique password. To avoid password theft and information leak, we suggest you not to share passwords between different users or systems via the Internet. Don't do bank transaction on shared or public computers or laptops. Don't type or offer passwords when using free WiFi at public place without protection. We don't suggest you write your passwords on notes or store in a memo on your mobile without encrypting them. Don't keep a list in unprotected documents, text files or spreadsheets on your laptop. Once the hackers access your system by using the malware or spyware, they can grab your passwords to related accounts without your knowledge. It is not a simple job to manage all passwords.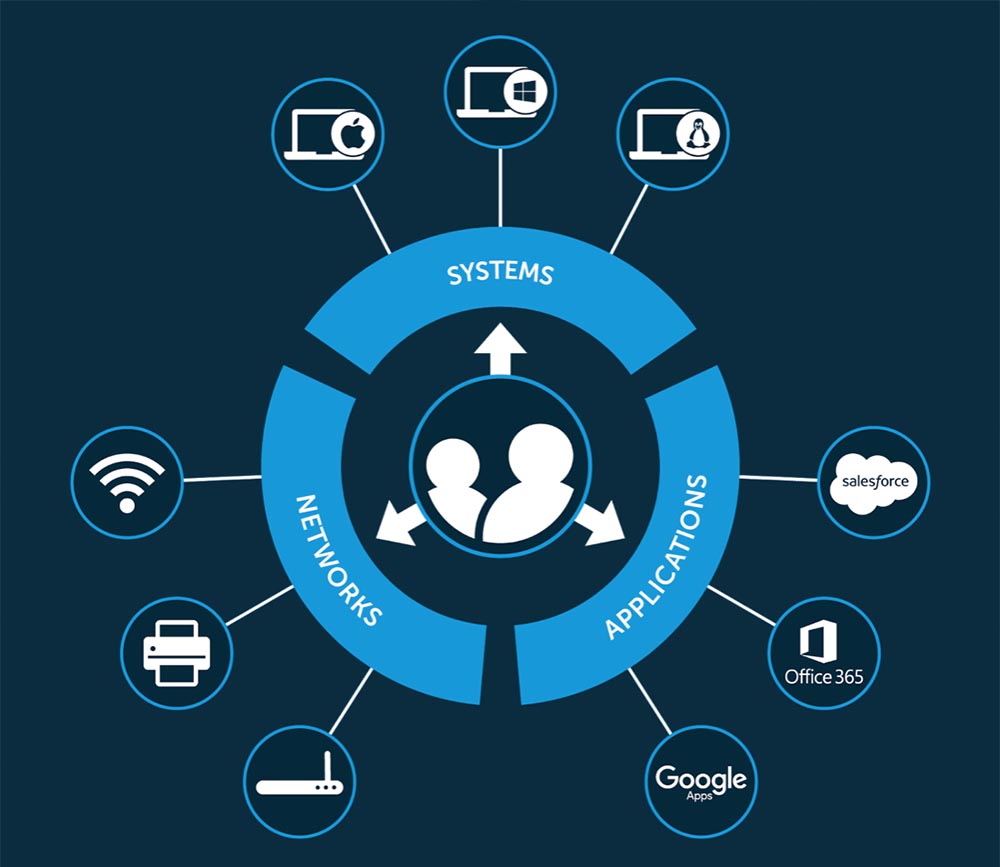 Is There a Way to Manage Passwords Safely?
Are you tired of forgetting and resetting passwords frequently? Do you have to spend hours in writing down all passwords? Is it wise to write passwords on a spreadsheet stored on your computer? Should you upload password folders to the cloud? Is there a way to manage all passwords securely? Yes, there is a way to store and protect passwords for you. If you meet those issues or have confusion in password protection, get a password manager. What is password manager? Password manager works like a digital gatekeeper, storing all of your passwords and logins for every website and app you use in a safe vault. The vault is locked with a master password which only exists in your mind. Your passwords are encrypted by the manager to prevent others from stealing them. When you unblock that vault, all of the passwords and log-ins for all of your accounts are available for you. The leading password managers do not limit how many passwords you can add in the vault. We all know that strong passwords are necessary to secure our online accounts. However, it's too hard to keep track of all of the complicated passwords. Password managers generate powerful passwords and show you whenever you need them. They allow you to store other personal information for quick access and form filling. Password manager is the most effective way to manage passwords.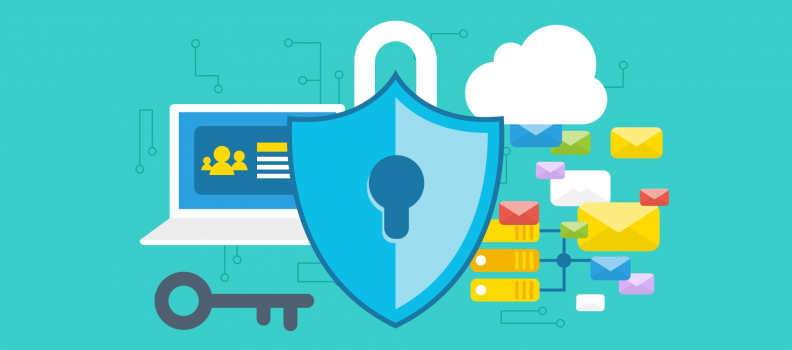 How does a Password Manager Help?
Password manager lets you create an account to store passwords. When creating the account, you only need to set and remember one single password. It will let you import passwords stored on browser, mobile device or other products of this type. Those passwords can be used for auto logins on supported websites and platforms. Password manager comes with password generator. Every time you need it, it creates long, complicated and random password by combining uppercase and lowercase letters, numbers and special symbols. You have options to control things like the length and number of special characters you want. That makes it impossible for human to guess. Why does it matter? It is because strong password stops unauthorized access to your local storage on device and online accounts. If your password is simple to guess, hackers will be able to gain access to your bank, online shopping account, social media, streaming account, email and more private accounts. That could be a devastating effect on your life. Image how horrible it is if the hackers grab all of your money and abuse your identity to perform illegal activities. Password managers also offer to upgrade your existing passwords. After you import passwords, the manager scans them and displays them with respective scores. It provides options to replace the weak and reused passwords with solid and unique ones to strengthen the security of your online accounts. If one of the services you are using gets compromised or hacked, you will get informed in time and will be able to reset related passwords immediately to ensure data security.
Password managers can store lots of data, not just login detail. They are ideal services to keep things like credit card numbers and insurance information, and most can even store files like PDFs or photos because the data vault is encrypted. The reliable password managers utilize AES 256-bit encryption to secure their users' data. They allow you to store passwords locally on your hard drive and the provider has no way to access your database. With your permission, the manager can use existing information to fill web form automatically. If you use new profile to fill form, the browser extension pops up a dialog to ask if you would like to add this information into the data vault. If you save it, the content will appear in that field. Password managers save you in creating, remembering, typing and protecting passwords. You also can save time in filling web form.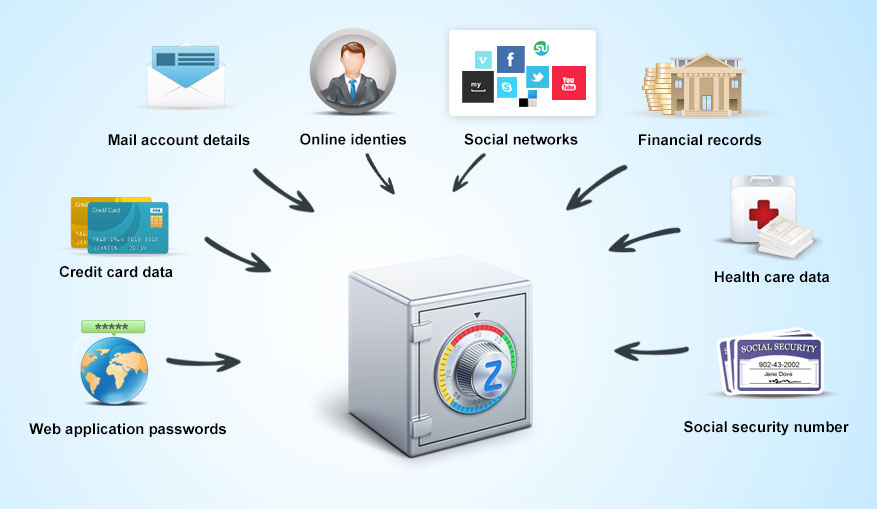 Is it Worth to Invest a Password Manager?
Some of you may wonder if it is necessary to purchase a password manager. Should you simply use browser to store passwords? In our opinion, it is worth to invest such a product. On one hand, browsers only offer to store your login information while they do not secure the information. On the other hand, browsers do not generate passwords for you. We need to remind you that hackers are able to make use of a malicious script to lift the data you put into the username and password fields or intercept your online session for valuable information. Password managers encrypt your passwords both on your device and the server. No matter you are a normal user or computer master, you can't create and remember strong passwords for all accounts. Even you can, it will consume plenty of time. So, let password manager do the job for you. The password generator is very useful and welcomed. Every password created by it is super strong and unique. It is necessary to note that cybercriminals can issue a brute force attack and methodically try breaking in to your account by using every possible combination of characters until they get the correct password. Though this may be impossible to do manually, hackers can make use of scanning software to run endless variations of words and possibilities to crack your passwords. Therefore, password theft is very common as most people use simple passwords.
Some of you may realize that you should use complicate passwords, but you can't keep them in mind. This is a common situation. Every time you forget the password, you can choose to reset the password via phone or email. This may be simple, but it's also inconvenient. Going through the "Forgot your password?" process is time-consuming and money-consuming. In many countries, it costs money to receive short message with verification code. Get a password manager to create and store passwords for you. You will not forget a single password. Password managers also act as form filler. After you store data like tax forms, driver's license number, social security numbers, postal code and even bank card number, so you can access them or use them to fill form conveniently. The auto form filler not only lets you save time, but also prevents information leak. A keylogger which runs and hide secretly in the background of your PC is able to track every key you press on your keyboard and transmit this information to a remote malicious party, enabling hackers to steal your login credentials. An advanced password manager offer virtual keyboard and secure your session to keep criminals at bay. Password managers provide password generator, data storage, encryption, form filler and more. It surely is worth to invest a password product.
Is it Safe to Use Password Manager?
It is safe to store passwords on password manager. All major password managers generate the symmetric AES 256-bit key for ciphering and deciphering the user's personal data on your device. It is the highest encryption so far and used by government agencies. It can take months or years to crack the 256-bit encryption key and the key can be changed. The hackers won't spend such a long time to crack such a key. As your passwords and other confidential data are stored in an encrypted format and can only be locked or unlocked with the master key, only you can access and view them. The great providers do not collect your sensitive information or monitor your online activities. They don't have your master password or encryption key. Your data are always kept private. Besides, many password managers attempt to identify phishing schemes and scams and avoid exposing data. They do not auto fill profile on malicious websites and alert you of scams. They also support two-factor authentication which requires both master password and unique security code.
How to get started with a password manager? Select a suitable password and sign up a plan. Download and install the app, browser extension and other plugin. During the installation, you'll be required to set a master password which should meet their security score. Create a super strong one because it is the key to your account. That is essential to protecting your password file. It will be the last password you need to remember. Import your passwords from browsers or add them manually. Replace the weak and duplicated passwords with long and random ones. Add frequent used personal information to prepare for form filler. When you need to create a new account, it pops up to generate password for you. You will notice password manager is a great tool.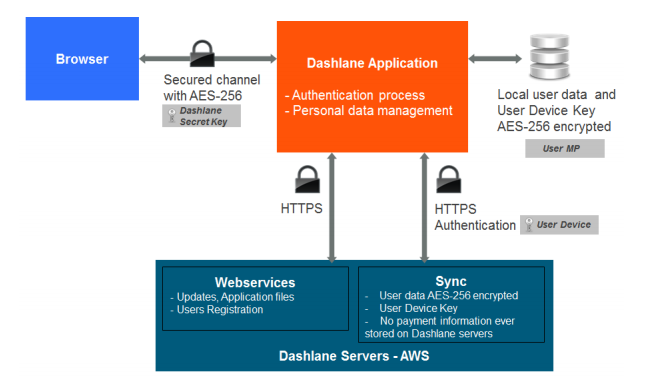 How to Set Up Two-Factor Authentication?
Two-factor authentication is supported by most password managers. After you turn on this feature, you will have to type master as well as a second security code from other application.
That adds an extra layer of security whenever your credentials are used on a new device. Anyone who try to access your account will need more than your password and username, but he/she must provide a unique code, security question, or biometric like a fingerprint. Usually, the one-time password generated by the two-factor application. Upon receiving and verifying this one-time password, the manager servers will send the User Secondary Key to the client application, allowing the user to decipher related data. How to set up two-factor authentication on Apple product? If you use iOS 10.3 or later, you can activate two-factor authentication on your Apple ID by going to "Settings" > [Your Name] > "Password & Security." You can turn on two-factor authentication to receive a text message with a code each time you log in. For those using iOS 10.2 or earlier, the settings are under "iCloud" > "Apple ID" > "Password & Security." For Mac OS users, click the Apple icon on the upper left corner of your screen. Next, click "System Preferences" > "iCloud" > "Account Details." Then, click on "Security" and you'll see the option to turn two-factor authentication on.

Detail of Some Recommended Password Managers
Dashlane is one of the best password managers. It assists you to generate strong new passwords and save them in your vault, with the ability to change multi passwords for up to 500 platforms. AES-256 bit encryption keeps your data safe from prying eyes. It supports two factor authentication. This manager is also useful for complex logins where there are two steps or three fields to enter info. No clicks or keystrokes are required. Dashlane will inform you if a website is hacked or of any security breach alerts. This software is available in full support in the following languages: English, French, Spanish, German, Japanese, Portuguese and Italian.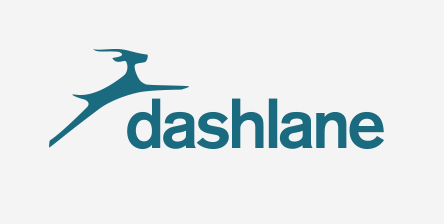 Sticky Password is a very popular product. You can download its app to desktop or sync across all your devices. It is available as a free version with less features. You also can purchase the annual Premium version or the lifetime license. To use Sticky Password's service for cloud syncing, you need to install its premium version. This manager stores an encrypted copy of your data in the cloud. If you are not comfortable with storing data in the cloud, use local WiFi to make sure your precious data does not leave your devices at all. It comes with a handy biometric tool. That means you can use your fingerprint on your mobile device to authenticate identity safely and conveniently.


RoboForm is another great password manager. Its password generator, password changer and form filler work greatly. The password generator is customizable and can create super strong passwords for each of your account. It supports application logins, note storage and emergency access. The secure encryption ensures your data vault is uncrackable. It is a useful product with full features and is sold at affordable price, making it a great choice for budget-conscious users in need of a great password manager.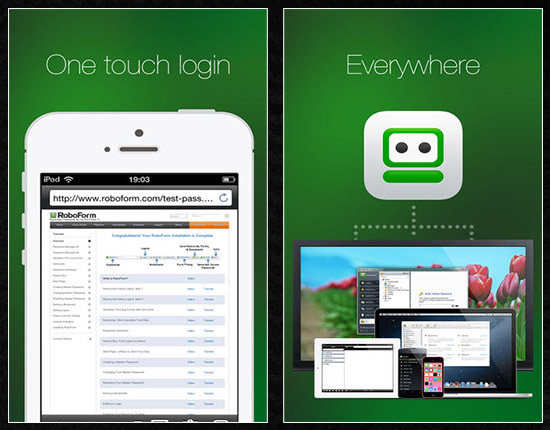 LastPass is one of the leading and well-known password managers in the market. It is compatible with numerous platforms and websites. It has practical features, including a gigabyte of encrypted file storage, expanded support for two-factor authentication tokens like YubiKeys, and special customer service, is only $24 per year. You can use it to create, remember, secure and auto fill passwords. It is a useful tool with multiple functions.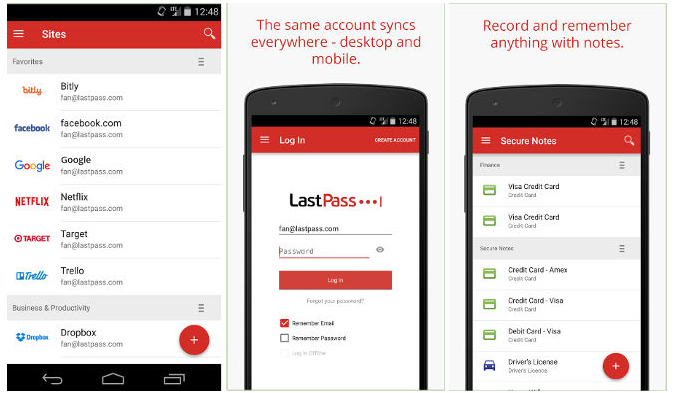 Top 5 Best Password Managers In The World
| Brands | Key Features | Support Platforms | Offers | Price(USD) | Official Website |
| --- | --- | --- | --- | --- | --- |
| | Get more details on Dashlane Review | Windows, Mac, iOS, Android, Linux, Chrome OS, watchOS | Offers Free Version | $39.99/Year | Best Choice |
| | Get more details on RoboForm Review | iOS, Android, Windows, Mac, Linux, Chromebook | Offers Free Version | $23.88/Year | View Deals |
| | Get more details on LastPass Review | Windows, Mac, iOS, Android, Linux, Chrome OS, Windows Phone, watchOS | Offers Free Version | $24.00/Year | View Deals |
| | Get more details on Sticky Password Review | iOS, Android, Safari (Mac), Chrome and Firefox (Mac and Windows) | Offers Trial Version | $14.99/Year | View Deals |
| | Get more details on LogMeOnce Review | Windows, Mac, iOS, Android | Offers Free Version | $12.00/Year | View Deals |
Conclusion(Best Way to Manage Passwords Safely 2019)
The best way to manage password is using a password manager. Password manager allows you to store multiple passwords in encrypted form in a centralized repository, so you don't have to remember them. You will be able to access all your passwords using one strong master password. You don't have to write down passwords on sticky notes or keep them in spreadsheets. Advanced password managers work across all your Windows, Mac, Android and iOS devices, so you can access needed passwords anytime and anywhere. Military-grade encryption is used by managers to safeguard the data vault. Therefore, many users feel safe to store various ID numbers and financial information there. Identify weak passwords. You will able to replace weak passwords with strong ones with less effort on your side. It assists you to change passwords timely after a data breach to avoid loss. Password managers also offer secure methods for sharing passwords. You can fill web form quickly and safely without leaking sensitive information. Want to manage your passwords securely? Get a reliable password manager.
Published by & last updated on February 11, 2019 6:42 am