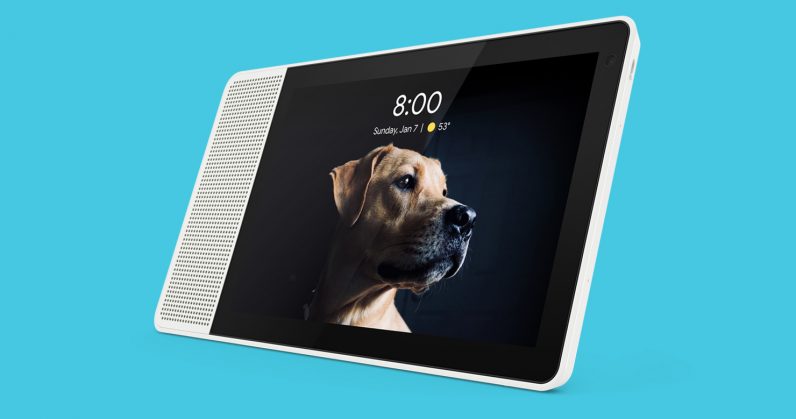 Google is about to release a smart speaker equipped with a display for this holiday season. According to Nikkei, Google debuts display-equipped AI speaker to compete with rivals like Amazon.com and Alibaba Group Holding in the market for voice-activated gadgets. It is likely similar to Amazon Echo Show which lets you watch video flash briefings, Amazon Video content, see music lyrics, security cameras, photos, weather forecasts, to-do and shopping lists, browse and listen to Audible audiobooks, and more.
Earlier this year, Google introduce this Smart Display to its partners like Lenovo Group, JBL, LG Electronics and Sony, preparing to build Echo Show-like devices. It didn't create this kind of product yet. It is reported that Google aims to ship some 3 million units for the first batch of the new model of smart speaker that comes with a screen. By comparing, Amazon managed to ship only 315,000 units last summer.
Nikkei reports that the speaker will run artificially intelligent Google Assistant. Google's AI speaker lineup currently features the standard Google Home, the cost-effective Home Mini and the high-end Home Max. The first two options are positioned against Amazon's regular Echo and Echo Dot, while the top-of-the-line model competes with Apple's HomePod, which comes with the Siri voice assistant. The smart display likely to rely on voice commands and users are expected to be able to play YouTube videos, check their calendars and view maps. Google chose not to comment on its new hardware products plan so far. Do you expect for Google's display-equipped AI speaker?
Published by & last updated on August 17, 2018 9:20 am