Have problem in working in China. How do I access Google Drive in China? I recently change from Doc to Drive. But Drive is blocked by Great Firewall. Can I change back to Doc? I had no issue accessing Doc in China previously. Is there a way to access Google Drive in China?
Can You Use Google Drive While in Mainland China?
Can you use Google Drive after arriving in China? As the name implies, Google Drive is a service created by Google. It is a free service which allows you to store files online and access them anywhere using the cloud. It enables you to access to free web-based applications for creating documents, spreadsheets and more. As one of the most commonly used cloud storage services in the world, Google Drive offers 15 GB that can take up all of your important and frequent used files. After you upload files on the cloud, you can access them from anywhere at any time as long as you have an Internet connection. That also saves space on your PC or mobile device. Besides, there is no need to worry about losing those files though you deleted them by mistake or lost your device. Unlike regular hard drives, you don't need a USB or an e-mail to share them. Google Drive is very popular throughout the world, but this service is not available for users in mainland China. It is banned by the government and you only get error when trying to opening its app or website. To access Google Drive in China, you need to use encryption tools that can alter your IP address and bypass China's filtering systems, the Great Firewall and the Golden Shield. The most effective tool is the VPNs.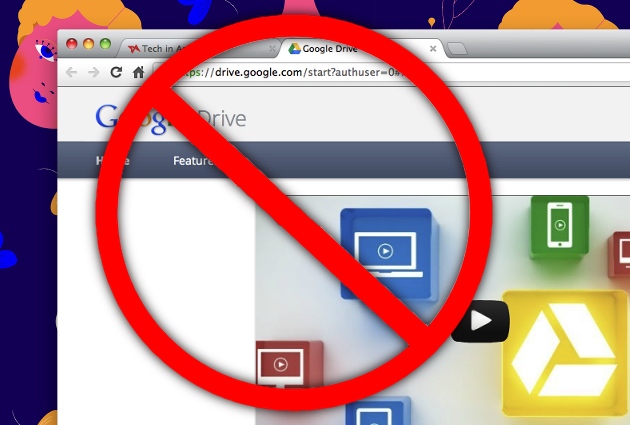 How does China Censor the Internet?
Why is Google blocked in this big country? It has had a number of arguments with the Chinese government. Back then, China wanted Google to remove some items from the search results and Google refused. Later, Google was accused of attacking Chinese political leaders. Finally, Google gave up its market in mainland China and redirected all search queries from Google.cn to Google.com.hk in Hong Kong. Currently, all Google services, including Gmail, Google Maps and Google Drive are blocked in Mainland China. In fact, Google is the not the only service that is blocked in this country. Many famous social media platforms, streaming services, video games websites and more are blocked. You can't use Google Drive, Facebook, YouTube, WhatsApp and other famous western services there.
How does China control the network to prevent users from accessing those services? In order to maintain control over the flow of information on the internet accessible to Chinese users, the Chinese government employs lots of experts and makes use of the latest technology. They control the Internet through two solid systems. They are the Great Firewall of China and Golden Shield. The firewall is currently considered as the world's most advanced filtering system that can block websites randomly. It also has the capability to detect famous encryption protocols and block VPNs that use the detected protocols. For example, PPTP protocol can be detected and restricted from unblocking Google Drive or any other website. OpenVPN is the most popular protocol because of its compatibility and its balance between security and speed. The problem is OpenVPN alone can be detected by the Great Firewall. Connections though OpenVPN may be blocked by the firewall. The other system China utilizes to reinforce control over the Internet is the Golden Shield which is a system for domestic surveillance set up in 1998 by the Ministry of Public Security. Like its name, it is powerful just like the golden shield. Is it possible to circumvent the strict Internet censorship? Yes. VPNs make it possible. They use encryption to hide your online activity from the moment you start. This prevents the firewall from cutting your access to the websites you want to visit. The firewall can't detect that you are visiting Google Drive. A VPN is needed to help you access Google Drive in China.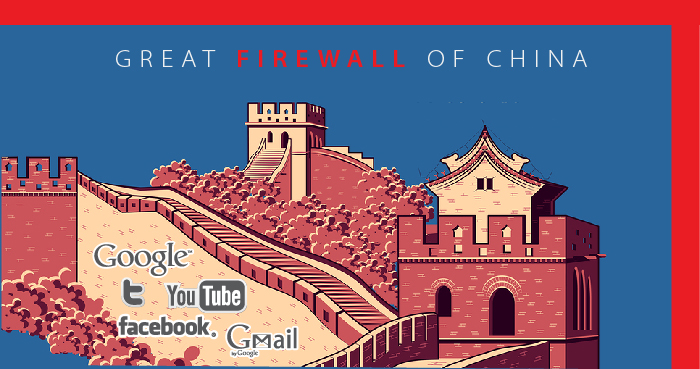 The Best Way to Bypass Internet Censorship and Access Google Drive in China
When it comes to bypassing Internet censorship, you may think of VPN, proxy sites and Tor browser. They all can help you unblock Google Drive while proxy sites are illegal in some countries and Tor browser is not fast. VPN is the most effective way to bypass the Great Firewall of China. VPN hides the websites you access from the servers in China by encrypting all your Internet traffic from the very start. Like it dugs a tunnel between your PC and the VPN server, thus all of your Internet requests can escape from detection. Your online traffics emerge from the tunnel in the country you select and no one can see how they got there. The leading VPN will encrypt your Internet traffic by using Advanced Encryption Standard with a 256-bit key, which is un-crackable. The ISP is not able to decrypt the packet's payload and see that there is a whole other "tunneled" packet inside. As the firewall can detect and block OpenVPN protocol, some VPN providers use double encryption protocols like OpenVPN over SSH tunneling, channeling your data through SSH protocol will make it impossible to detect and will give you an extra layer of protection.
Every device connected to the Internet has a unique IP address and the format of the address includes a country code. Every IP address has to be unique, but they don't have to always be associated with the same device. Your IP address won't travel with you when you go abroad with the same device. Commonly, your IP address belongs to your ISP who allocates you an address when you connect to the Internet. It will not be your IP address and can be allocated to other user after you disconnect. When you travel to China, you will connect to the Internet through a local ISP and get a Chinese IP address. According to your IP address, the local ISP and firewall can detect where you are located, thus censoring your connections. To access Google Drive in China, you need to hide your new IP address to make the firewall believe that you are located outside China. The VPN providers offer a pool of IP addresses and server locations from many cities in different countries. You are allowed to choose server location in North America, South America, Europe, Asia, Africa or Oceania and experience the Internet without restrictions. Once connected, others only see the IP address offered by the VPN provider. With a VPN, you can escape the Great Firewall of China and access a free and open Internet and use Google Drive any time you want.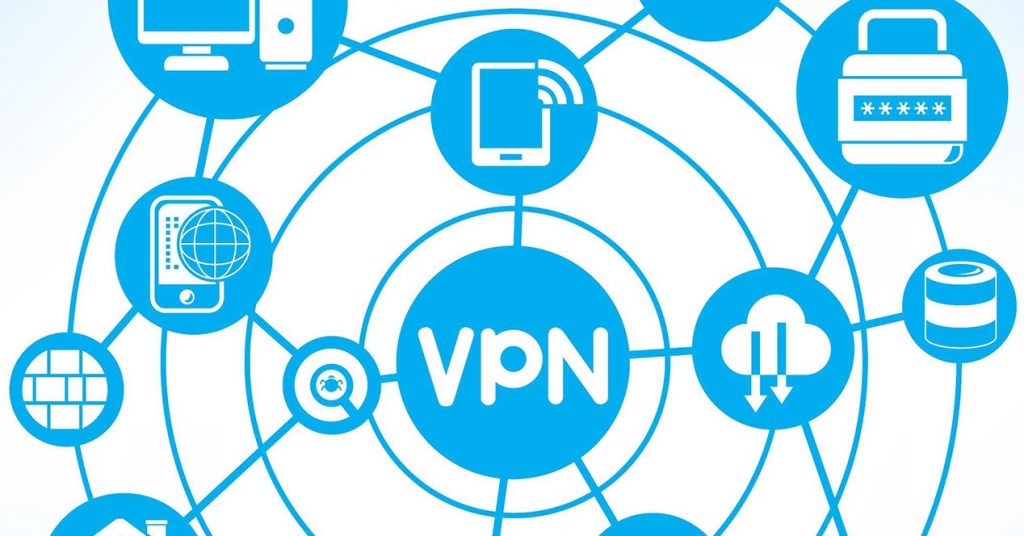 When Should You Install VPN?
When is the right time to install VPN? Should you prepare VPN before or after moving to China? If you are planning on going to China but you have not arrived yet, we suggest you to install the VPN service on your PC or mobile device before the trip. As we mentioned, many famous VPNs are in the list of the Great Firewall of China. Their websites and software are disabled in this country. Connections though those VPNs still can be detected and blocked by the government. Some VPN apps are able to bypass the censorship while their websites are blocked. The good news is you can download and install VPN in your own country. It will work greatly in mainland China. For those who are currently located in China, it may be difficult to connect to these websites. You can purchase advanced VPN like ExpressVPN which is able to defeat the firewall and its websites can be visited directly there. Installing VPN before you move to China, you will have more choices and have more time to check the VPN. That will ensure that you are able to use the Internet without any problem after arriving in the country with the high Internet censorship. You can deal with work stuff with Google Drive right away after you check in the hotel.
Is It Legal to Use Google Drive and VPN in China?
Some of you may wonder if it is legal to use blocked services in China. Is it safe to use Google Drive and VPN in China? Internet users would not like to get trouble with the government or law. So far, the Chinese government has never stated that it is illegal to use a VPN to circumvent the national firewall and nobody has been prosecuted for using a VPN. It's impossible to block those services and VPNs completely because they need to make sure that their multinational cooperation between government, corporations, universities and more agencies go on normally. You can use VPN to unblock Google Drive safely in China.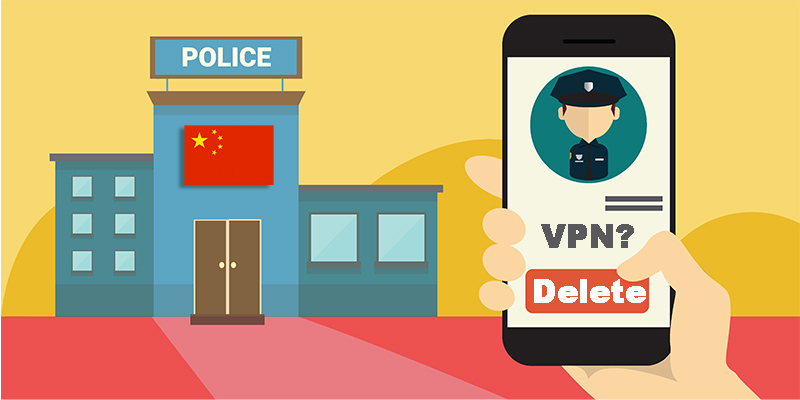 If you have any questions about how to safely unblock Google Drive in China, please live chat with YooCare Expert now.

How to Setup VPN?
VPN Connection Setup Guides on Windows PC
1. Go to the system tray and right click to see "Open Network and Internet Settings".
2. Select "VPN" from the menu on the left and "Add a VPN Connection".
3. Type the Name and mention the Server Address of the VPN you plan on using.
4. Select the Relevant Protocol and then enter your username and password.
5. Hit the "Create" button and then you will receive a "Connection is Ready" notification.
6. Scroll the "Network and Sharing" window and click on "Change Adapter Settings".
7. Right click on VPN connection just created and click on it properties.
8. Go towards security tab and change the Protocol if needed.
9. Activate TCP/IPv6 (Internet Protocol Version 6) for good security.
10. Go to Network Connection Window and click the connect button.
11. After connecting, you will be able to see an icon connected to system tray.
VPN Connection Setup Guides on Android
1. Tap Settings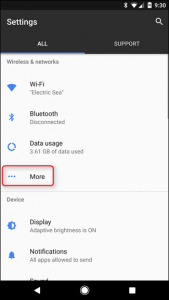 2. Select Wireless & Networks and tap on VPN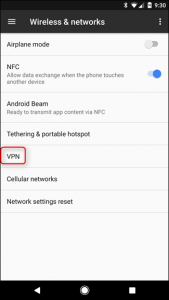 3. Add VPN Network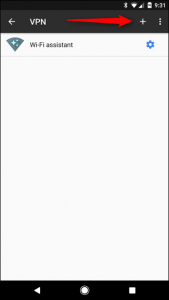 4. Input connection name, select the type of your VPN connection – PPTP VPN, input VPN server address from your account data. Please be carefully – don't use any additional symbols like spaces, http://, www, / …etc in the server address.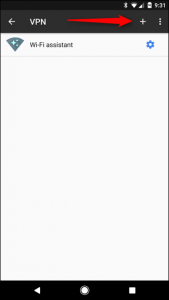 5. Input your Username and password that you received from VPN account service in e-mail.
Save it and tap Connect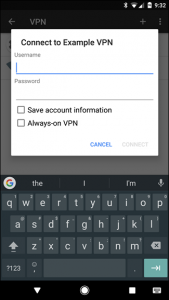 Without the help of VPN, it is hard to access Google Drive in China and in such a case they can opt for a reasonable cost and also works in China. After installing the VPN, it has to be made as the default server and then it can access any sites without any trouble.
Detail of Some Best VPNs
ExpressVPN offers a reliable and secure connection. Apps are easy-to-use, and the number of servers around the world is whooping. No matter where you are, ExpressVPN will help you and gain access to blocked services instantly protect your anonymity. Your real IP address will be hidden and your traffic will be encrypted with military-grade standard. It is not of the best VPN which provides high & stable speed connection, offers help to bypass the Great Firewall of China and unblock Netflix & BBC iPlayer abroad.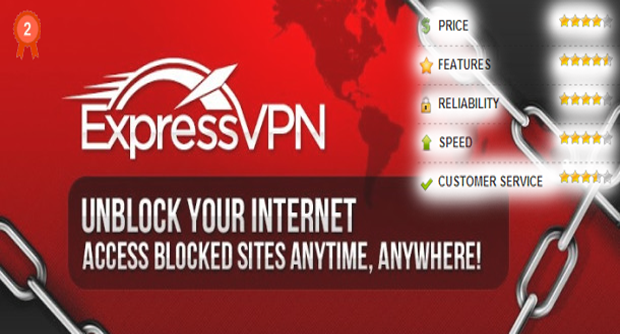 NordVPN has a strong reputation among privacy advocates and online security specialists, thanks to the provider being based in a strategic location i.e. Panama. It provides customers with ultimate security and helps to bypass government surveillance. The service runs double data encryption technology that gives users 100% protection. Apps are simple to use but powerful. With this advanced VPN, you can access content with geo-restriction in matter of seconds.

VyprVPN is a Switzerland-based provider that has quickly risen to fame in the VPN industry, thanks to its remarkable unblocking features, fast server speeds, and the huge server database. You even have the famous Chameleon Technology and VyprDNS tools available, which boost your protection and anonymity against DPI and DDoS attacks, a commonplace for those who actively engage in gaming. It is a great choice to bypass censorship and avoid VPN blocks.

Video Guide on How to Access Google Drive in China
Top 10+ Best VPN Services In The World
VPN Brands
Servers
Country
# of Connections
Price(USD)
Official Website
3000+ servers in 94 countries.
British Virgin Islands
5
$6.67/Month (Save 49%)
Best Choice
5570+ servers in 60+ countries.
Panama
6
$3.49/Month (Save 80%)
View Deals
200+ servers in 70 countries.
Bulgaria
6
$4.18/Month (Save 50%)
View Deals
Servers over 34 countries &

Still work in China

.
Czechia
5
$4.88/Month (Save 20%)
View Deals
Click Here to Read More Top 10 Best VPN Services »

Conclusion of How to Access Google Drive in China)
Accessing Google Drive is a complicated task when you are in China. The Great Firewall of China is one of the strictest and most advanced ones in the world. It has been updated constantly to block more famous websites, services and tools used to bypass it. That does not mean you have to give up moving to China or using Google Drive. The most effective and evidently successful way to unblock Google Drive or any other blocked content in China is by using a leading VPN. VPN uses the tunneling trick to ease the connection over long distances. It builds a road around the Internet ISP servers used in China and connects your system to a different server used by the VPN service. You are supposed to choose server location in country where Google Drive works normally. Some VPNs connect you to the right servers for the best connection automatically. So, it is not a problem if you don't which server is proper. The VPN protocol encrypts all of your Internet data and the ISP won't able to monitor your activities. You can get Internet freedom and maintain privacy at the same time. As not all VPNs are able to bypass the Great Firewall of China, it is necessary to focus your choice on those VPNs that have been proven to work almost constantly in China. You can read VPN reviews to learn if the VPN you are about to purchase is working there. Can't stand the strict Internet censorship anymore? Still struggling in unblocking Google Drive in China? Grab a VPN to get Internet freedom, protect privacy and encrypt important online sessions. You will not know how useful a VPN it is until you use it. Enjoy the benefits of VPN yourself. ExpressVPN is recommended with high ratings and it still works in China.

Kindly Reminder: If you have any question regarding how to safely unblock Google Drive in China and how to Set up VPN on your device, you are recommended to live chat with YooCare online expert for help.

Published by & last updated on January 9, 2020 7:15 am