Don't know what are the Best Password Managers for Mac? In this Internet age, users have massive amount of passwords manage. No matter you are using social media platforms, streaming services, cloud services, forum or shopping websites, you need to create an account with a password. The password is the key to access personal data that you add in your account, so strong passwords are needed. Can't remember various passwords? A password manager comes to help. Don't know which product you should choose. Learn the best password managers for Mac in this article.
What's Password Manager?
Password manager is a useful tool that increases the strength of the passwords that protect your online accounts. According to reports, users lost money due to password theft every day. More and more users realize the importance of strong passwords. For some users, creating and memorizing various passwords are headache. Password manager comes to help. It will generate a unique strong password for every account and application. There is no need to memorize or write down these random strings of characters because they are kept in an encrypted vault and you can access them anytime you want. Besides, you can store credit card information, bank account details, IDs and several other personal details, which can later be used to automatically fill in online forms. Password manager prevents hacker attacks like keystroke logging by helping users fill form automatically on safe platforms. After using the advanced products, you will know that they are not simply password managers, but a great tool with multiple functions.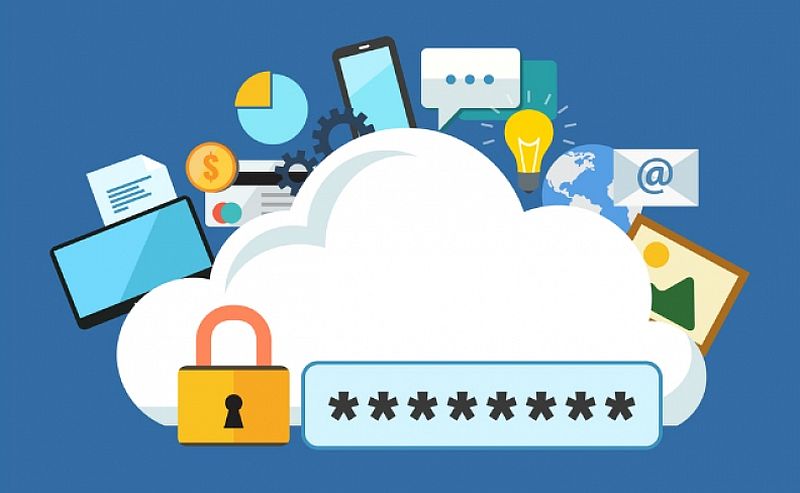 How Password Manager Works?
Is it true that password manager helps users in many ways? How does it help? To let a password manager work for you, it requires you to create one master password for your account which is combination of letters, numbers, and weird symbols. The mater password is the key to log into all other accounts. After you create the account, it enables you to import passwords from websites, FTP servers, SSH accounts, wireless protocols, encrypted disk images and more. It has password generator to assist you to create random passwords for your accounts. The passwords it creates are harder to hack than your own efforts, as they are not designed to be easily remembered by humans. Many password managers flag weak and duplicate passwords and some offer help with the update process. Are you passwords safe in the vault? Yes. The manager apps have the virtual keys to your kingdom. The security of your passwords is a high priority. It utilizes high-grade encryption and supports multiple-factor authentication to protect your details. It prevents others from accessing your account and alerts your timely when it detects attempt of invasion. Many password managers feature digital wallets, so your bank details can be safely stored and then used to make purchases online without having to root around in your pocket or bag for the card number and expiry date. It works as a password generator, password changer, data storage, digital wallet and web form filler etc.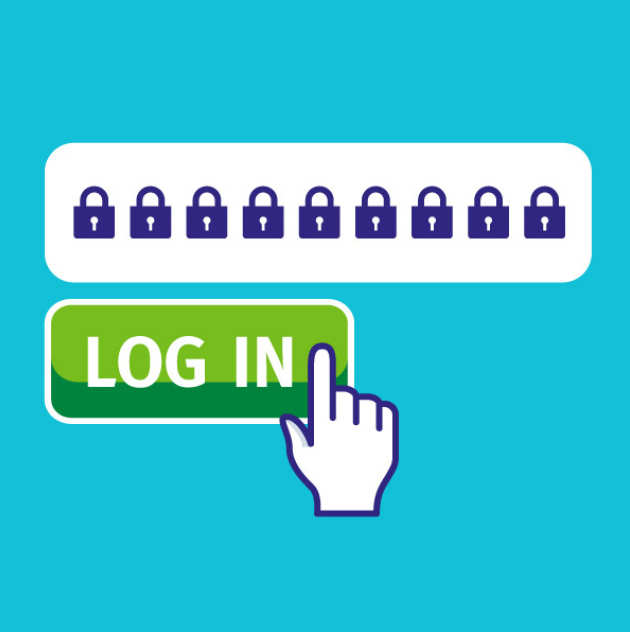 Password Generator
All password managers include a password generator which enables users to find more secure combinations of characters. When it creates passwords for you, you can determine how long the password should be and which characters it should contain. Here you can enter far more complex passwords for each account because the manager will automatically fill in the details via plugins in your browser or through apps on your smartphone and tablet apps. The passwords generated by password managers help shield against traditional password attacks such as dictionary, rainbow tables, or brute-force attacks. Likewise, it screens already existing passwords to check if they are safe and warns the user in case a password is being used multiple times. The app analyzes your current passwords to see how secure they are, and gives you an overall rating based on how often you reuse login details on multiple sites. Next to the weak and reused passwords, you can see options to upgrade them. Some managers let you change password one by one. Some let you change multiple ones simultaneously. Advanced products allow you to auto-replace passwords instantly. With the advanced password generator, there is no need to worry about password theft. The passwords you get from password manager are almost impossible to crack.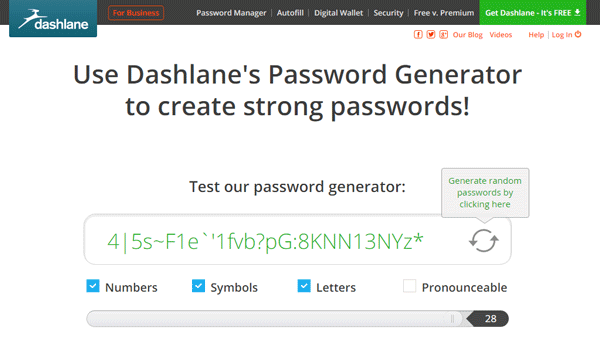 Time Saver
Password managers not only help you save time in creating, changing and remembering powerful and unique passwords, but also save you in typing various personal information. Password managers' database is very comprehensive, allowing for the storage of passwords, PIN codes, documents, credit card details, and more. They allow you to automatically populate your password vault by capturing your web logins using a browser plug-in and allowing you to store these credentials. Commonly, manager app is integrated with web browsers and has the capability to help the user in creating passwords for online accounts, filling in credit card details, personal forms, etc.
The automatic form filling feature fills in the logins for a particular URL whenever it loads. That reduces manual errors and protects systems from hacker attacks such as keylogging. As password managers can identify the legit URL for a particular login ID and password pair automatically, they are capable of protecting credentials from phishing websites. When you are on a reliable website, they type in personal information like first and last name, email address, shipping address, phone number, and so on. What if you use multiple emails? If you saved multiple logins for the same site, the password manager offers you multiple account login options. Advanced password managers also offer a browser toolbar menu of saved logins, so you can go straight to a saved website and log in automatically.
Different products perform form filling in different ways. Some immediately fill all recognized fields after they confirm the website and network are safe. Some does not show up until you click in a field. Others pop up to ask for your permission to match your profile. Some advanced products even offer your choice of credit cards using realistic images with the correct color and bank logo. You won't get confused. Web form filler is a huge time saver.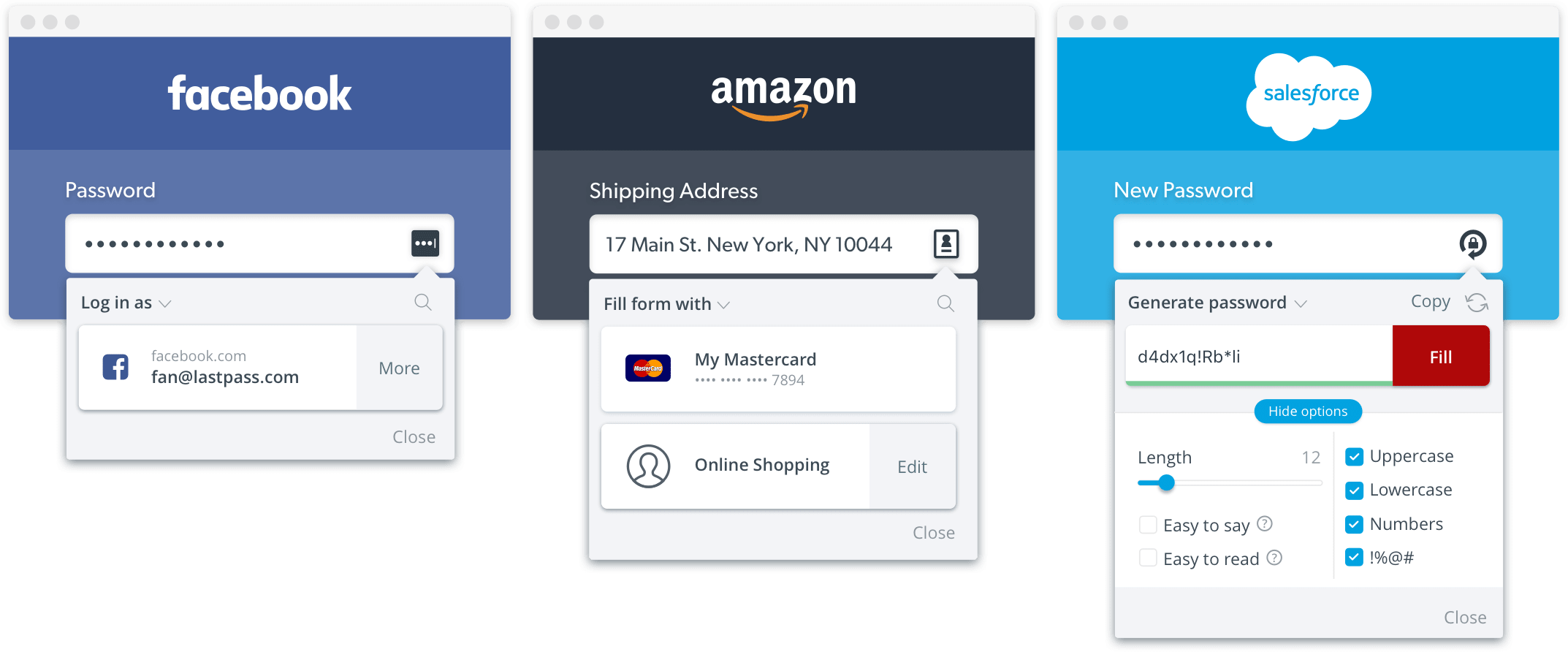 Is it Worth to Invest a Password Manager?
Although several browsers offer similar functionality as password managers do, we still believe that it is worth to invest a password manager. In fact, the best password managers typically offer several benefits over the built-in browser functionality, including encryption, cross-platform and cross-browser synchronization, mobile device support, secure sharing of credentials, support for multifactor authentication and more. You only can use stored data on your browser and you need to add information on every browser you use while password managers are available for websites and applications on various devices and systems. Hackers can grab your precious information by attacking your browser while managers secure your logins with military-grade encryption. Besides, most password managers support multiple-factor authentication like biometric, SMS-based, Google Authenticator. Some allow you to use fingerprint readers, Yubikey, a USB hardware authentication device, and Sesame to gain access to your account. That makes logins convenient and safe. You can use SMS-based One-Time Passwords. Requiring entry of master password before accessing stored login information increases the level of security. The password manager is worth a try.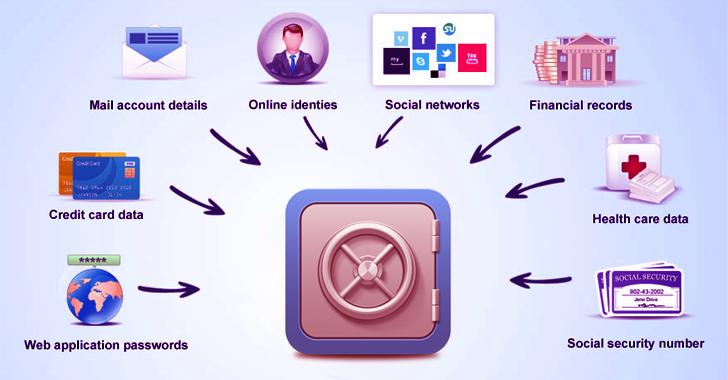 Is it Secure to Store Passwords and Personal Information on Password Manager?
You may wonder if you should store your confidential information on manager as you don't know whether it is safe enough. We can tell you that advanced password managers store your values using a 256-bit AES encryption algorithm. It's the highest encryption standard in the market. Some leading products store your credentials locally while others rely on cloud services for storage and synchronization. Some take a hybrid approach. Some allow local storage and support synchronization through Dropbox or other storage services as well. When selecting the right password manager, you need to consider features and ease of use. You should consider if you're comfortable using a cloud-based password manager that stores your passwords on the Internet. Usually, password managers that offer a local storage of access data often provide the additional option to store the data in an encrypted form in the cloud. If you trust cloud-based services with your passwords and you believe they will protect your data using good security practices and encryption, then Dashlane and LastPass are the top choices. Another option for data backup is saving to a USB stick. Particularly users who work on different computers with their passwords benefit from this. Password managers organize your valuable information well and keep them safe at the same time.
Password Managers vs Keychain Access
As Macs include a password manager service built into macOS by the name of Keychain Access, you may wonder what the difference is between password manager and Keychain Access. Keychain Access adds cross-device syncing with the introduction of iCloud Keychain, making it highly convenient for the user to generate and/or save one password on an iOS device and have it automatically recalled on a Mac when needed. The drawback of Keychain Access is that it only works with Apple's native web browser, Safari. You won't benefit from this tool if you prefer Firefox or Google Chrome. You can use the native app for secure storing notes. However, you still need to launch the Safari app to view the passwords and saved credit card data, or the Notes app to view the stored notes. By comparison, password manager apps store passwords, secure notes, credit card details or other personal data in one place. They can be stored on your hard drive or kept in the cloud. They are encrypted and accessible to you as soon as you types in the master password. Besides, password manager apps are usually compatible all major platforms, whether desktop or mobile. That means you won't be locked into the Apple ecosystem and can take advantage of other platforms that you might use. Password manager apps are more convenient and flexible.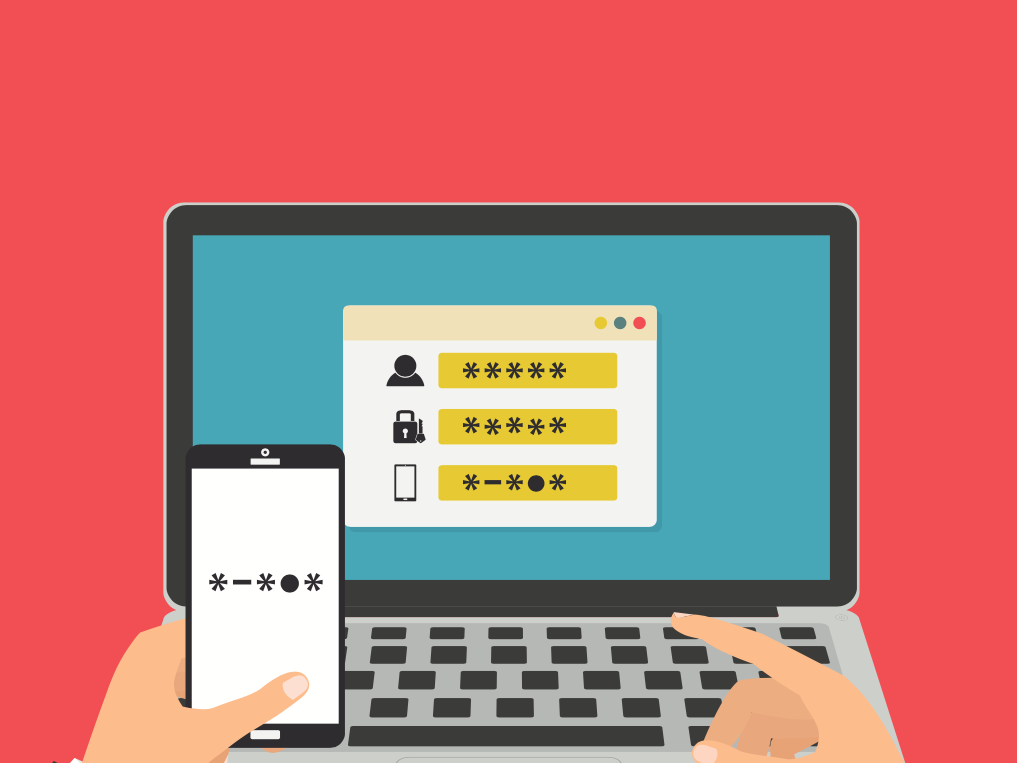 What are the Features of a Great Password Manager?
What are the Best Password Managers for Mac? How to identify if a password manager is worth to invest? Firstly of all, the password manager should manage passwords on both applications and websites. In this way, it is true that you only need to keep the master app in mind to access all of your account. Secondly, the product should allow unlimited password storage. You purchase a tool while you still can't store all of your passwords. The tool becomes meaningless. Thirdly, the product you choose should let you import/export and auto save new passwords. You may store passwords on browser, spreadsheet, security note or other application before using a password manager. The great products allow you to import passwords to save you manually entering each one. Some let you import from another password manager. Some let you export information when you stop using the products.
Fourthly, it must be able to generate a completely random and secure password for you. Only when your passwords are strong, your accounts are safeguarded. Most password generators allow users to decide what and how many characters it should include. Special symbols are supported to make it impossible to crack the passwords. Design them as complicated as possible because you don't have to remember them. The manager will keep all of them safely for you. Besides, it is supposed to be able to auto save new passwords as you type them or create them. It helps you save time in updating data manually. Users also expect manager to auto change passwords. When you decide to change a password, you may strain your brain to think out a different and strong one. In fact, the manager can do it for you in the house. Most products come with security center/audit service to help you analyze your existing passwords. After you import existing passwords, it scores them and offers help to strengthen them with one click. All of your accounts and passwords will be safe and uncrackable.
Fifthly, the great managers ought to auto sync your passwords across all of your devices, icloud and Dropbox etc. Usually, free password managers only allow you to manage passwords on one device. If you install manager on your PC, you can't access your data vault on the way without the PC. If the password manager allows you to sync data, you only need to update data on one device and can access the updated content on another device. In the market, some products also include a built-in mechanism for securely sharing passwords with other users. Some let you share a login without making the password visible and some let you revoke sharing. That prevents criminals from intercepting your session and stealing confidential information. If you found out that you shared important information with the wrong person, you can revoke to avoid loss. Besides, some products offer backup services to help you restore if there are any issues. Last but not least, the product will be easy to use. It is important for a password manager to offer all the advanced features, but it needs to retain ease of use and avoiding needless complexity at the same time. Users who get annoyed or baffled by a password manager may well abandon it.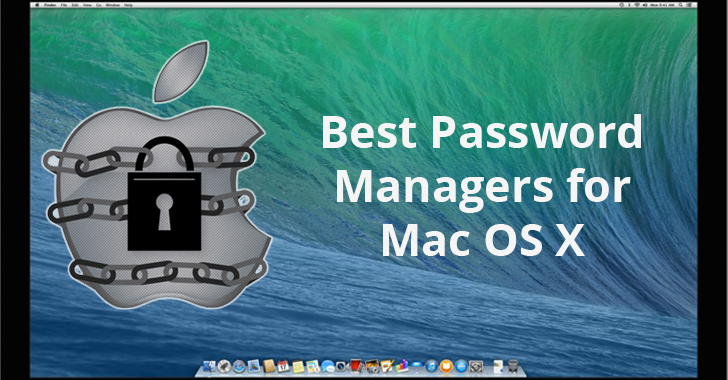 Detail of The Best Password Managers for Mac 2019
Dashlane is a password manager app and a secure digital wallet. It comes with a free version, which means that you can use a free password manager on your Mac. If you need full features, simply upgrade to a Premium version the free one come with limited features. Premium version is very attractive as it allows the user to handle an unlimited number of devices, supported by different platforms, in a sync manner. With its dedicated macOS and iOS apps, Dashlane has expressed its commitment to serving Apple product owners. Once the password manager is installed, it automatically collects existing credentials and saves the data when creating a new account. Dashlane is the best option.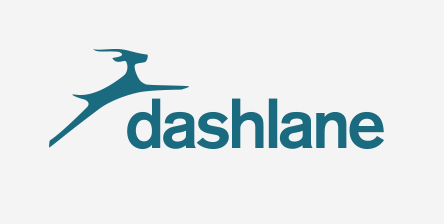 RoboForm is a popular password manager and form filler. RoboForm offers synchronization across multiple platforms, a web app, two-factor authentication, and sharing capability. The app can also learn new passwords as you create them and login which is pretty nifty. It also has support for multi-step logins which fairly convenient. It works with Chrome and Firefox out of the box with an additional add-on for Dolphin Browser. This password manager is available for Windows, Mac, iOS and Android, and is a good option for anybody who wants a simple and secure way to sync passwords between laptop, desktop and mobile platforms.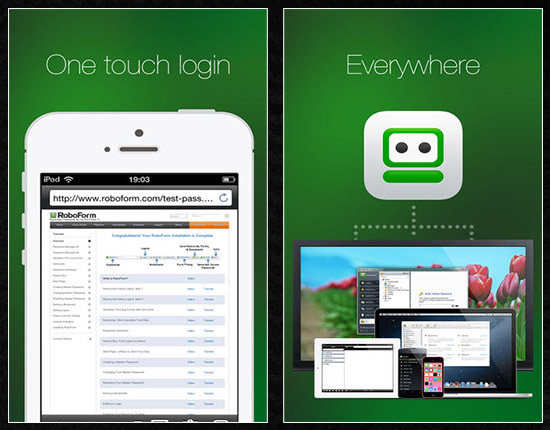 LogMeOnce Password Management Suite Ultimate offers more features than any competing product and many of them unique and patented. Its default login method is passwordless. Smartphone-based authentication is supported. Its PhotoLogin feature lets you log in by snapping a photo and comparing the image with what you snapped. Password Shock feature scares hackers when they are trying to attack your count. It enables you to sync across Windows, macOS, Linux, iOS, and Android. It has new and streamlined interface. New users can get started easily.

Lastpass is a great password manager for Mac developed by LogMeIn, Inc. It has a free version and a Premium paid option for many computers. It works with OS X, iOS and Android. This Mac password manager has several interesting features such as the capacity to auto-populate passwords in web sites, and personal information in forms. This is complemented with a site sharing option. The passwords, websites, insurance cards, Wi-Fi passwords, or whatever it may be are well organized, providing easy access to them whenever they are needed.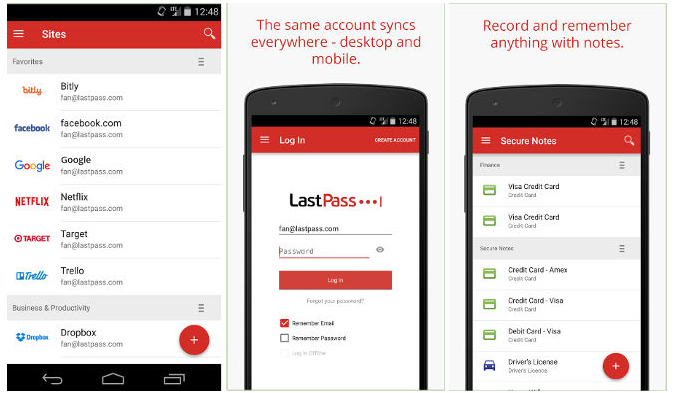 Top 5 Best Password Managers In The World
| Brands | Key Features | Support Platforms | Offers | Price(USD) | Official Website |
| --- | --- | --- | --- | --- | --- |
| | Two-Factor Authentication, Fill Web Forms, Multiple Form-Filling Identities, Actionable Password Strength Report, Browser Menu Of Logins, Application Passwords, Secure Sharing, Digital Legacy | Windows, Mac, iOS, Android, Linux, Chrome OS, watchOS | Offers Free Version | $39.96/Year | Best Choice |
| | Two-Factor Authentication, Fill Web Forms, Multiple Form-Filling Identities, Actionable Password Strength Report, Browser Menu Of Logins, Application Passwords, Secure Sharing, Digital Legacy | iOS, Android, Windows, Mac, Linux, Chromebook | Offers Free Version | $19.95/Year | View Deals |
| | Two-Factor Authentication, Fill Web Forms, Multiple Form-Filling Identities, Actionable Password Strength Report, Browser Menu Of Logins, Application Passwords, Secure Sharing, Digital Legacy | Windows, Mac, iOS, Android, Linux, Chrome OS, Windows Phone, watchOS | Offers Free Version | $24.00/Year | View Deals |
| | Two-Factor Authentication, Fill Web Forms, Multiple Form-Filling Identities, Actionable Password Strength Report, Browser Menu Of Logins, Application Passwords, Secure Sharing, Digital Legacy | iOS, Android, Safari (Mac), Chrome and Firefox (Mac and Windows) | Offers Trial Version | $29.99/Year | View Deals |
| | Two-Factor Authentication, Fill Web Forms, Multiple Form-Filling Identities, Actionable Password Strength Report, Browser Menu Of Logins, Application Passwords, Secure Sharing, Digital Legacy | Windows, Mac, iOS, Android | Offers Free Version | $10.20/Year | View Deals |
Conclusion
Hackers are constantly developing new methods to crack passwords because password hacking is the easiest way to grab money from Internet users. Do not use easy-to-guess password to give criminals a chance to access your accounts. A strong password should consist of a combination of lower-case and upper-case letters as well as numbers and special characters. It is pretty difficult to remember such complicated passwords. Can't bear all passwords in mind? Password manager will simplify your digital life. Simply generate a master password which you then use to access its dashboard area where all of your login details are stored. Let password manager help you create and remember strong and unique passwords for your email, media streaming, gaming, financial and other services. It will keep your passwords and accounts information in an encrypted format and provide secure access to all the password information with the help of a master password, helping you to reduce the number of passwords that you have to remember. Grab the best password manager for your Mac. Dashlane is strongly recommended due to high rating.

Published by & last updated on February 11, 2019 6:46 am