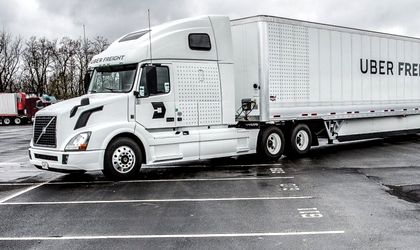 Uber has announced that it will stop developing self-driving trucks to focus its autonomous technology solely on cars. Uber's self-driving truck programme started in 2016 with a team based in San Francisco. "We recently took the important step of returning to public roads in Pittsburgh, and as we look to continue that momentum, we believe having our entire team's energy and expertise focused on this effort is the best path forward," Eric Meyhofer, head of Uber Advanced Technologies Group, said in an emailed statement.
The move comes as Uber recently resumed testing its fleet of autonomous vehicles following a fatal crash in Arizona earlier this year. A 49-year-old woman was hit by a car and killed as she crossed the street in Tempe, Arizona. The fatal accident came a year after Uber pulled self-driving cars from the roads after another accident which left one of the vehicles on its side. Due to this reason, a handful of Uber's self-driving vehicles have just been put back on the roads in Pittsburgh following the March suspension.
According to TechCrunch, the company's trucking operations largely stemmed from its acquisition of transport-focused tech startup Otto in late 2016. Otto was founded by former Google engineer Anthony Levandowski. Uber faces the enormous lawsuit from Google over alleged theft of autonomous truck designs. Now, it seems Uber is downsizing its self-driving operations as a way to narrow the focus on the crucial technology underpinning the program. "Rather than having two groups working side by side, focused on different vehicle platforms, I want us instead collaborating as one team," Meyhofer wrote in an email to employees, which was obtained by TechCrunch.
According to Uber, the move won't affect the employees of Uber's self-driving truck division. They'll just move to the self-driving car division. Uber may still return to developing self-driving trucks in the future. We are looking forward their improved products.
Published by & last updated on August 1, 2018 2:54 am