Is it good to use MacKeeper? Is MacKeeper safe? MacKeeper is designed as a comprehensive service to help Mac users make the most out of their machines. Not only does it look after every aspect of maintenance, be it cleaning, security, data control or optimization, but it adds a human touch to customers' experience with the product. It takes good care of your Mac and provides instant tech support when you need one. Learn why it is recommended in this MacKeeper Review.
Brief Information of MacKeeper
MacKeeper is a legitimate and trusted security software that is recognised by major AV labs. You can learn from Apple community that it is secure tool for Mac. It works as systems utilities that checks, monitors, and fixes any problems of your Mac OS. It is packed with a lot of features and performs specific tasks that help users maintain good performance and fix various issues. In the past, the product has received mixed reviews. Users complained the random popups. The company has improved their product to be more professional and easy to use based on users' needs and demands. Like the company states, they strive to be the best resource for Mac users. MacKeeper makes it easy to prevent and get rid of unwanted threats, such as viruses, malware, spyware, and Trojan. Now, MacKeeper has been fine tuned by several experts and has been highly rated by dozens of Mac users for its efficiency and reliability. If you give it a try, you will be surprised by its amazing change.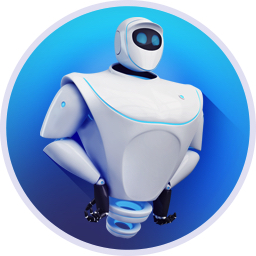 Plans & Pricing
We found that some users complained they were overcharged. To test MacKeeper and find out the answer, we purchased the premium plan to start our review. During the process, we were not overcharged and had no issues with payment. MacKeeper offers three plans with friendly price. You can choose from Basic 1-month, Premium 12-month, and Premium+ 24-month plans. The Basic 1-month plan comes with All-in-One System Utility and costs $ 11.96 USD. The Premium 12-month and Premium+ 24-months plans include All-in-One System Utility, Full Version Activation, Anti-Theft Tracking, Security Updates, Personal Tech Advisor, 24/7 Expert Support and Long-Term Saving Plan. The Premium 12-month plan is 57% off. It costs $ 76.32 USD one year and $ 6.36 USD per month. The Premium+ 24-month is 74% off. It is $ 95.04 USD for two years and $ 3.96 USD per month. Using Coupon on this page, you also get extra 30% off. MacKeeper offers reasonable price and sweet discount on their product.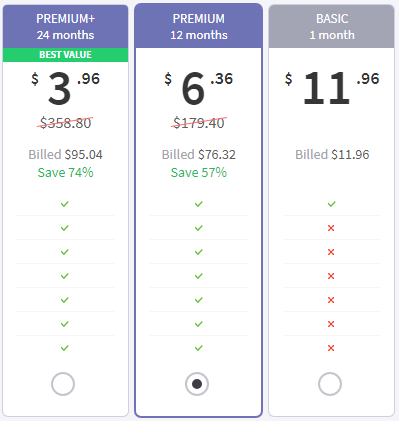 Why Do You Need MacKeeper?
Is necessary to get a security program for your Mac? Is it worth paying MacKeeper? Yes, it is. Nowadays, we are using our Mac as a bank and important tool for work. We use it to shop and pay bill online. We store precious family photos & videos as well as important business stuff. If you don't protect your device, hackers can find a way to grab your files and money. Mackeeper is a recommended product. It is a software suite from Kromtech that claims the ability to speed up your computer, remove junk files, and provide a connection to real-life humans for all of your Mac-related needs. It turns out to be a helpful and reliable tool. MacKeeper has been trusted by 14,104,645 users. Their innovation and the high level of technical expertise also have been recognized by the world leaders in technology industry. It safeguards you against phishing scams and malware, spyware and adware, viruses and identity theft. You won't be disturbed by annoying ads that take you to suspicious websites. MacKeeper lets you maintain the high performance and enjoy the excellent experience just like you first got the Mac. It helps you free up space and optimizes system greatly. With MacKeeper, you are able to enjoy more seamless and safer digital experiences. Want security and clean Internet network? You need MacKeeper.

MacKeeper Antivirus
MacKeeper offers top-of-the-line security measures and regular updates to safeguard you against cyber threat. In the past, the hackers mainly attacked Windows users. They used ransomware to take Windows computer hostage and demand a ransom. Now, more and more threats are developed to target Mac in those days. The criminals use browser hijacker viruses to corrupt users' browsers, such as Safari, Google Chrome and Mozilla Firefox etc. The hijacker is able to change your browser settings and install malicious browser extensions without your permission. It takes control of Safari and you even can't the application. The browser is covered by virus warning along with voice alert, telling you that they are from Apple and your Mac is locked due to illegal porn or other reason. You need to call the provided phone number to fix your issue. In fact, they have nothing to do with Apple. They are the owners of the virus who try to trick you into buying their fake products. Many Mac users have been scammed. Therefore, it is very important to secure your loved Mac.
MacKeeper provides online and offline antivirus features. It has Safe Browsing module works to stop potential threat and some certain websites that affect your computer's security. When you open a website, shop online, transact bills and payments online, download music and movies, use social media sites, view adult material and conduct other activities on the Internet, the antivirus keeps track with these websites and block any suspicious threats. According to experts, majority of malware is picked up due to insecurity of Java. MacKeeper removes such Java from macOS for that exact reason. That means Java vulnerability is not going to cause trouble on your Mac. Besides, you are allowed to remove ads from the third parities as well MacKeeper's. Many users complained that they saw lots of ads when using MacKeeper. Now, it's different. The company updates their product to block all kinds of ads. You can make it not to show MacKeeper popup ads. You are able to get more open-source content and less advertising on the Internet. If you bring in malicious programs accidentally, it locates related files and isolates them immediately to stop them from corrupting your files or stealing information. Once it controls the programs, it deletes them completely and ensures that they never can come back.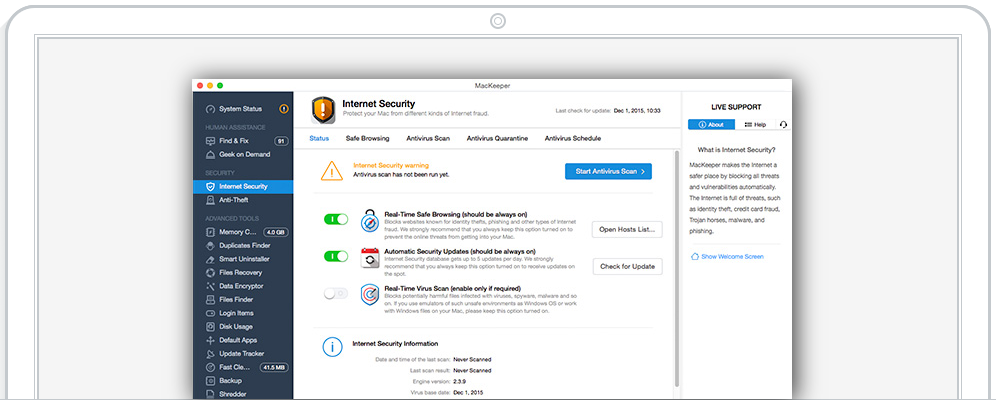 Optimization
With a high Mac performance, you can get your job done effectively, browse the websites fast and play video game smoothly. It is common that device becomes slower after you use it for a period of time. After you used your Mac, there might be a lot of unnecessary or useless files that were kept or stored inside your computer. Some adware or others applications that consume your memory terribly may be installed on your computer. Your Mac will gradually lose its power and slowly deteriorates. You need to fix your Mac to make work amazingly as before. MacKeeper helps reduce your Mac's boot time. You are able to control which applications launch every time you start your Mac. From the login Items, you will see the list of agents and applications that launch when you boot up your Mac. To boot up fast, you set unnecessary applications not to launch during startup. Your Mac will get ready to work quickly and you don't have to wait for a long time.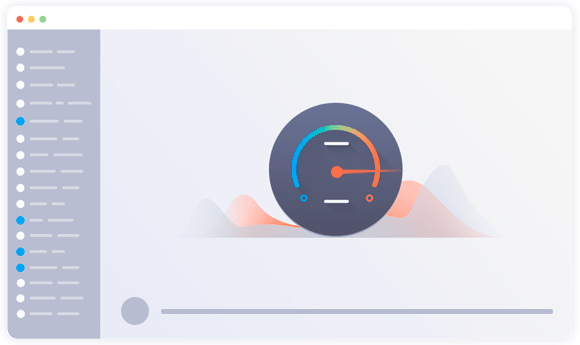 At the same time, it assists you to clear out useless folders, unwanted data files, installation package, and a few apps that are no longer needed or unused. You should note that there are some leftovers after you uninstall unwanted applications. They do no good for you while they take up space on your computer. MacKeeper's Fast Cleanup tool helps you remove a couple of binaries cutter that are still stored even though the main application is no longer there. This tool also lets you remove several language applications especially if they are rarely used. System and user log files can be deleted, along with the cache files. They also can be removed separately. MacKeeper has Duplicates Finder which removes duplicate files on your system, even if they have different names. The useless files won't waste your computer space. Its Disk Usage module will show you a visualization of how much space each file on your system is taking up. You can delete program you rarely use while it takes up much space to free up your hard drive. MacKeeper also provides update tracker to ensure you won't miss any important software and system update. The experts add new features and security patch to their latest version of applications and system regularly. To benefit from the features, you need to update the apps and system timely. This update tracker verifies each application and checks everything is up to date. Your apps are color coded according to its upgrade. If the application is green, it means it's the latest version while red shows that it's needed to be updated. You will always use the latest app version and get the best performance.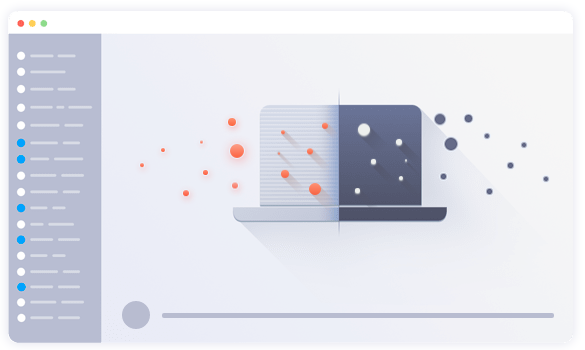 Data Control
MacKeeper provides the tools for you to keep a handle on all of your data. You can use data encryptor, undelete, backup, shredder, and zeodisk. The data encryptor is very useful especially if you want a few private files hidden from your computer. It lets you encrypt files or folders with a password. Why do users need this tool? When you lend your Mac to one of your friends, you can secure your files with a password and give it to your friend if you are afraid of anybody else sniffing through your personal files. Without the password, snoopers will never have a chance to retrieve or even view the files even if they are trying to search for them through the Finder or Terminal.
The Undelete is a welcomes feature which is used to recover lost data or files. It only takes at least 30 minutes or more to scan the files and retrieve the important ones. If you deleted many file items by mistake, you can use undelete through MacKeeper or Time Machine to get them back. Once you recovered those files, you can use the Shredder feature to permanently delete those unwanted files so your computer won't get clogged with gigabyte space. Many people use this feature to destroy sensitive information that they don't others to see. Some users shred their personal files before they sell their Mac to others. Please note that shredded files are gone forever. Think twice before you use this feature. As ransomware is very rampant, it is very necessary to back up your important files. The backup will save you if the files are corrupted by malware. MacKeeper lets you use the backup tool, ZeoDisk, to create copies of your files and folders. Your files will be stored securely and you can access them anytime you want.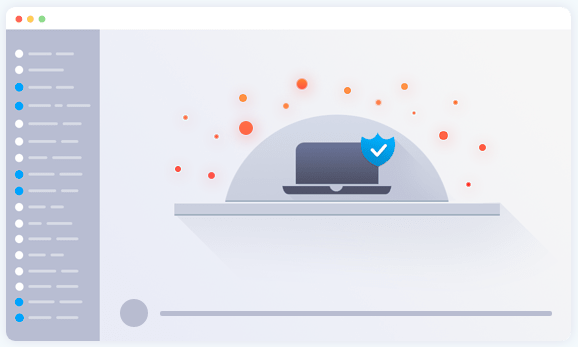 Anti-Theft
Mac computer is very popular because of its amazing performance. The advanced equipment decides that Mac computer is not cheap. If the device is missing or stolen, it is a big loss. If you store confidential business document, that will terrible. Luckily, MacKeeper offers anti-theft feature in case you lost device for any reason. Once your Mac is stolen, its anti-theft alert will be activated and the location of a thief will be tracked using its Wi-Fi and network details. Also, the feature provides an iSight snapshot of the theft and will be viewable to the owner through e-mail. According to the collected information, you can figure out who are using your Mac easily. After you got related information, go to the police and ask them for help to get your Mac back. You will receive report of the lost Mac every five minutes. The clue is very clear and accurate, so there is a big chance you can take your loved device back.

Ease of Use
MacKeeper is very easy to use. It only takes several minutes to sign up and activate. It has clean user interface and you can get started easily. For experienced users, there are also advanced settings. You can customize the app as you like. If you refuse to configure, that's ok. Simply install the app and it will take care of the rest for you. Click to scan the system for junk files and threat. If it detects any issue, you can have the issue fixed with one click. Some users may not like MacKeeper Helper as it requires a lot of CPU and memory. To resolve this issue, you can delete MacKeeper Helper from all possible locations in your system. How to delete it separately? Go to the Finder and then proceed to the Library. There you will have to delete all separate MacKeeper files manually. First, find LaunchDaemons or LaunchAgents where MacKeeper Helper files are usually stored. Then ascertain that you have also removed Caches, Logs, Application Support, and Preferences. After that, MacKeeper does not affect your Mac performance. Instead, it optimizes your system and gives it high protection.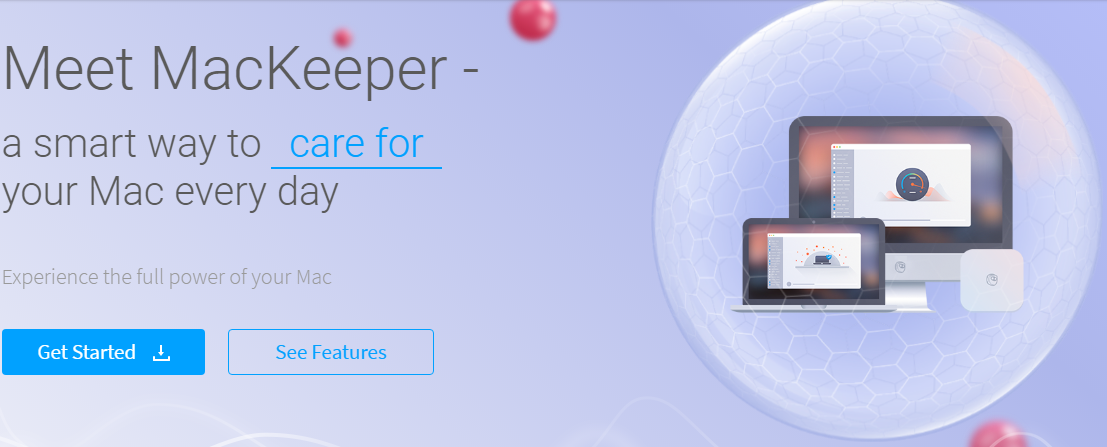 Tech Support
If you need more information of the product or have any question about the operation, navigate to their FAQ or Manual pages and you will find many kinds of useful information there. The website also provides guide to install and uninstall MacKeeper. You can follow the guide to operate easily. If you can't find wanted solution on their websites, start a live chat or send them a request via the email. Besides, they offer phone numbers in different countries to let you call them for tech support conveniently. If you have a problem or question related to your Mac's health and need an expert's opinion or technical assistance, contact them any time. MacKeeper provides 24/7 connection to Apple Certified tech experts. It has the Find & Fix module that allows the professionals to remotely scan and repair any Mac-related issues for you. The process does not require tech knowledge. Simply describe your Mac-related problem or question in as much detail as you can. The experienced professionals will learn and fix your issue quickly.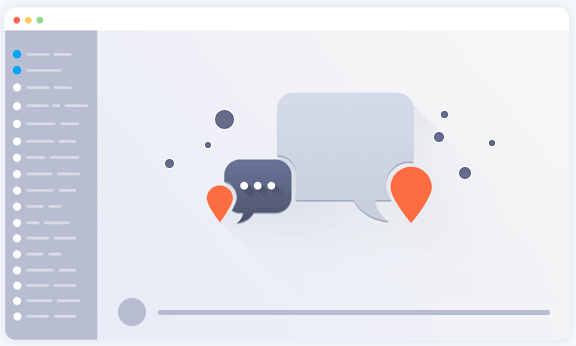 MacKeeper Video Review
Conclusion
MacKeeper is a set of utilities that deal with various threats and Mac issue. It becomes more and more popular. It does not delivers aggressive and annoying ads like it did before. MacKeeper gives you a simplified overview of your Mac's status and a quick view of any cleaning, performance or security items that may affect your Mac, making it easy to keep on top of your Mac's well-being. To fight against the aggressive threats, it utilizes the latest security technology to prevent malicious programs, encrypt your precious data and eliminate stubborn viruses. The Trojan and spyware won't be able to monitor your online activities or collect valuable information. The anti-theft feature enables you to take your lost Mac back. When you use the Internet, it alerts you of harmful content and fake websites. There is no chance that the hackers swindle your sensitive information by using the fake websites. By using the cleanup or other useful tools, you can clear unwanted files, disable unnecessary apps during startup, extend hardware life time and more to get better performance. With MacKeeper, your Mac will always run like a brand new one. Your online communication, data and system are highly protected. MacKeeper is a useful and safe tool for Mac users.


Published by & last updated on April 13, 2020 4:08 pm