Which antivirus should you use? Have problem in choosing the right product? Review by Expert may help you. Is Avast safe? Is Avast reliable? Is Avast worth paying for? Avast is a very famous company which offers advanced antivirus and Internet security products to all Internet users. It has helped users prevent and remove lots of cyber threats. It is identified as a great tool as a virus and malware solution. Our experts tested this service. It got high score. Learn why it is so popular in this Avast security products review.
Brief Information of Avast
Avast has grown into an antivirus giant which finds, stops, and removes all kinds of nasty threats effectively. Its antivirus starts with a traditional signature-based scanner that compares software against a database of known malware. It is able to detect malicious programs before they damage your device. It protects you against Ransomware and other harmful threats to prevent data and money loss. It blocks spam and phishing links to give you safe browsing experience. Avast is not simply an antivirus, but also a useful tool with various practical functions. It keeps you free of virus. You are able to pay securely, email privately, and free up the space you need with Avast product.


Products & Pricing
Avast offers Security, Privacy and Performance products for home use. It also offers Endpoint Protection Solutions and Managed solutions products for business use. We will explain the main three popular plans for home use. They are Avast Pro Antivirus, Avast Internet Security and Avast premier. Avast offers products at friendly price and provides special deals to let users get protection at less cost.
Avast Pro Antivirus package includes advanced virus protection with minimal impact on your PC's performance. It comes with amazing features such as Sandbox, Real Site, home network protection and more. You can run unknown apps and visit suspicious websites in an isolated space to prevent threat. The Real Site protects you fake, password-thieving, money-grabbing, DNS-hijacking sites. It safeguards your devices and puts away potential threats to your router and your network. For one PC, Avast Pro Antivirus is $ 49.99 USD for one year, $ 89.99 USD for two years and $ 129.99 USD for three years. You can decide how many devices you want to cover.


Avast Internet Security also is a very popular product which provides decent protection for PC's. It offers many layers of protection to keep you safe and your devices running smoothly. This package helps users prevent Ransomware, avoid fake websites, spot scam emails, firewall your data and more. For one PC, Avast Internet Security is $ 29.99 USD for one year, $ 54.99 USD for two years and $ 79.99 USD for three years.


Avast premier is the best seller. This product blocks all webcam-hacking, and stops ransomware before it starts. It safeguards your PC, home network, confidential files and passwords against zero-second threats with smart cloud-based detection. It also helps you update software and system automatically and lets you ensure that your personal data get obliterated before you sell it. For one PC, Avast premier is $ 34.99 USD for one year, $ 69.99 USD for two years and $ 104.99 USD for three years.


Avast kindly offers free version which comes with a full set of monitoring tools to track the protection state of your PC in real time. On the free version, the user is served with advertisements. Avast is one of the few antivirus vendors to offer their services completely free. However, the user must then accept occasionally seeing ads. If you would like to skip all the advertisements, you can get a paid version which is free of ads.


Why Pick Avast
Avast offers antivirus protection that earns very good scores from the independent testing labs. It also passed our test with high scores. Avast uses proprietary, cutting-edge CyberCapture technology that finds and stops cyber threat. It offers many competing commercial products with bonus features. It gives you double protections combined of Webcam Shield and Ransomware Shield. The Webcam Shield secures your built-in camera from hidden spies and the Ransomware Shield prevents your files being encrypted without your permission. Avast's Behavior Shield heuristic monitoring watches how each new piece of software acts all the time to stop unknown malware timely. If it detects any suspicious program, the program will be loaded to Avast's cloud servers for analysis. It may become an addition to the malware-signature database. With large malware-signature database, Avast delivers more effective and fast security solution. It kindly offers rescue disk in case something should sink its claws so deeply into your system that you can't remove it from within Windows. In addition, Avast allows you to store an unlimited number of passwords across an unlimited number of devices, generates new passwords and also lets you fill in online forms automatically with your personal information. Avast's client has intuitive user interface and you can quickly find the features, tools and settings you need. It combines strong anti-malware performance with solid features, such as Rescue Disk, and a commendably light touch. That makes Avast one of the leading security products.

Advanced Antivirus
Viruses are spread everywhere and users get attacked every minute on the earth. Malware can cause device damage and financial loss. If your confidential files are encrypted by the Ransomware, you are demanded to pay $ 300 USD to $ 500 USD to recover data. Some viruses even ask for over $ 1,000 USD. Your videos and photos are corrupted. Reliable antivirus product like Avast is needed.
Avast security product uses CyberCapture. The company maintains a huge database of good and bad files based on telemetry from countless users around the world. If a file shows up that's never been seen before, the antivirus blocks it from launching. You can use Smart Scan to automatically check your PC for malware, missing software patches, dubious browser extensions and performance issues. The scanning tool carries out the precise actions you define. You're able to choose the areas to scan and exclude, file types to check, archive formats to expand, actions to perform, and more. Amazingly, Avast allows you to run suspicious software and open files in a protected sandbox in case of malicious activity. Even though the malware may be installed, it can't access or destroy your system. In this way, hackers no longer have a chance to install viruses, malware or malicious cookies on the computer without Avast knowing about it.
In case your PC is attacked by aggressive malware, Avast offers satisfied solutions. As we know, some types of malware work subtly in the background, stealing your information, or ruining your PC in a zombie army. Other threats are more blatant, disabling your antivirus or even making it impossible to boot in to Windows. In this case, booting into a non-Windows antivirus environment can be the only way to fix the issue. Avast offers Rescue Disk which puts a version of Avast Antivirus on a bootable CD or USB stick to more effectively scan and remove stubborn malware. Your PC will be clean and work normally again. If you have any problem in virus removal, you can contact their experts for help. Avast's antivirus lets you access online banking, read and manipulate data from external computers and access emails safely.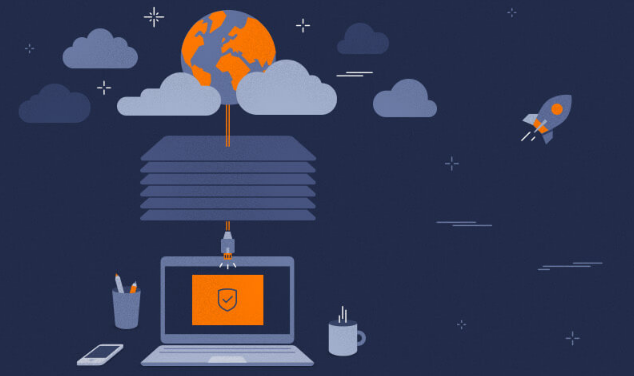 Wi-Fi Inspector
Avast has Wi-Fi Inspector to prevent malware from accessing your device via network. WiFi Inspector scans your local network and reports on any connected devices and their types. It is a handy way to see who else might be using your WiFi. You can disconnect users that you don't want them to use your network. The Wi-Fi Inspector checks each device for security issues such as weak passwords and poorly configured network settings. On the reports, it highlights detected issues and recommends what to do next. You can find and fix issue easily with less effort on your side.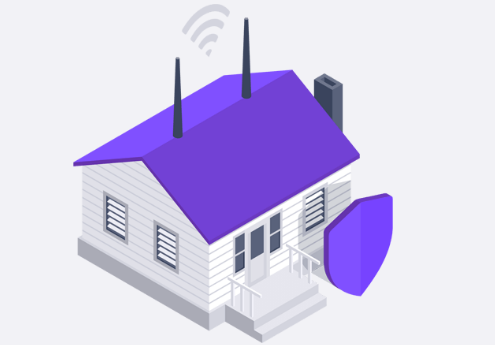 Sandbox
Some of you may like to download free apps, movies and music etc. from torrent websites. You may download app from unknown website for being attracted by interesting features. However, hackers usually make use of those programs to spread viruses. Once you download and install the infected program, the virus comes along. This is why some users' devices were locked by ransomware after they downloaded a movie or video player from unknown website. Luckily, Avast provides Sandbox which lets you run apps, download files, and visit websites in a secure virtual environment isolated from the rest of your computer. If the app is turned out to be malicious, it can't damage your device and you should get rid of the app immediately. If the app is safe, you can move the app to your computer.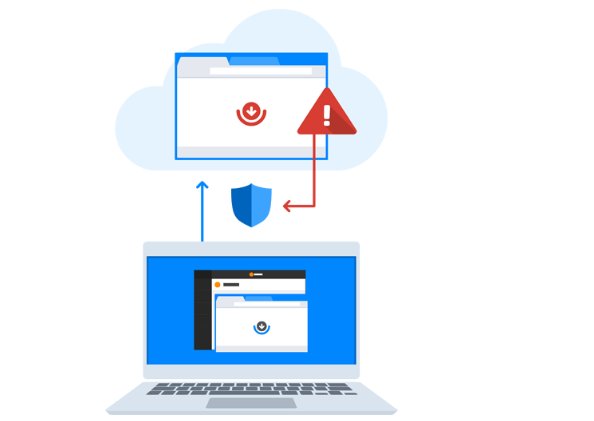 Gamming mode
You may refuse to be disturbed when playing games or enjoying a movie. Avast has gaming mode which automatically turns off Avast notifications so that you can boost your game process priority to optimize performance. Gaming mode is a misleading name as it doesn't just work with games. Instead, you can use this mode with any application. It prevents the display of pop-ups and alerts can cause distraction or additional lag while playing online or watching videos. It also postpones any scheduled virus scans so that you can use all your computer resources on your game rather sharing resources with a routine scan. You can play the game or video smoothly at fast speed.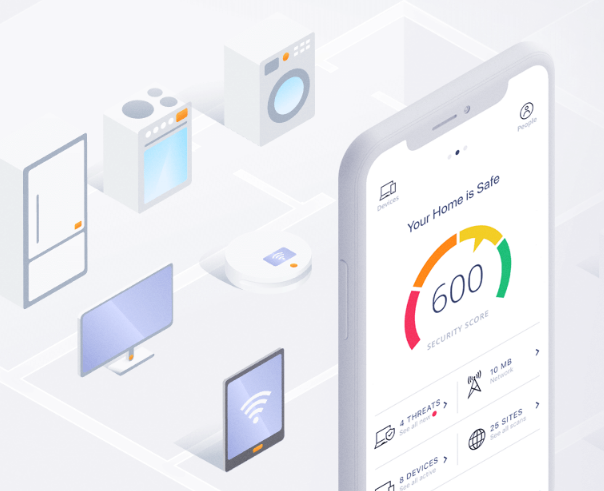 Simple Password Manager
Avast offers password manager along with security programs to help you manage all passwords with few clicks. To use the password manager, you need to create a master password that will protect all your passwords. When you are about to create an online new account, it gives you advices on the construction of a strong password and even creates passwords for you if needed. It allows you to import passwords from browser or files. You also can add passwords manually. Once they are stored, they are safe and available for you anytime you need them. It displays the strength of your existing passwords and offers help to upgrade weak and reused passwords. Avast' password manager helps to save the login credentials you enter for secure sites and auto-fills web forms for you on secure websites. That will help you save time in filling a long form every time you sign up a service or join a forum. All of your passwords are encrypted and stored securely. No one can access and steal them. If one of your passwords is compromised, you will get a notification from Avast. You can change the password in time to avoid loss.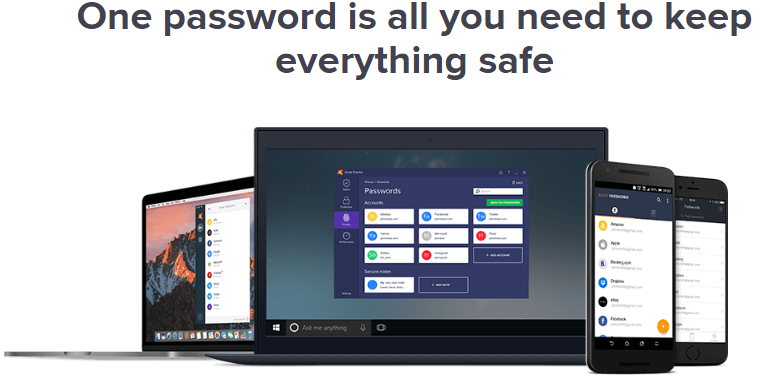 Get Better Deal and Browsing Experience
By default, Avast also installs a browser extension named SafePrice. That is not an accurate name because this browser extension is not about safety. In fact, it tacks a banner onto the top of your browser, alerting you to cheap deals when you're shopping online. This sort of thing is clearly well outside of the remit of a security package. Some of you may think it's a useful tool while some of you may think it's annoying. This tool is optional and can be easily disabled. Besides, Avast offers help to rid your browser of toolbars, add-ons and other extensions that were installed without you noticing. You will get fast browsing experience and clean web interface. The Real Site feature gives you active DNS hijacking protection to help you avoid fake sites and scams. In addition, Avast provides firewall protection and antispam. It keeps hackers on the other side of the wall, monitoring and controlling what goes in and out of your computer. As hackers use spam as a way to lure you to malicious sites or into financial scams, Avast assists you to block dodge spam and other malicious content. It lets you simply focus on the emails that truly matter.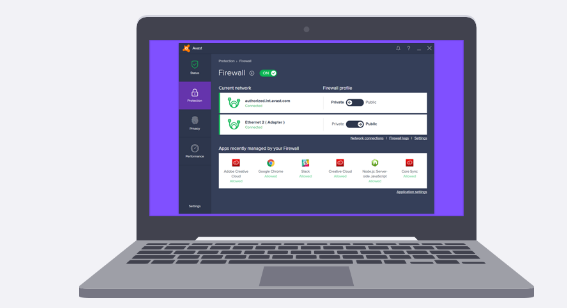 System Tune-up Utility
Avast provides Cleanup Premium to scan your system for things like junk files, obsolete Registry entries, and inefficient settings that you can recognize them with your naked eyes. It assists you to clean those useless files and free up space to let you have higher performance. Avast also offers Data Shredder which deletes files by immediately overwriting them so they are not recoverable. This is a useful tool for users who need to destroy sensitive files completely. Software updater is added to Avast's products which is a simple but effective module which scans commonly exploited software for missing updates, and offers to download and install them for you. Usually, it downloads and silently installs any required updates with a click. You don't have to spend minutes in downloading and installing updates. This tool supports applications like Chrome, Firefox, Opera, Java, Flash, Adobe Reader and Adobe Air etc.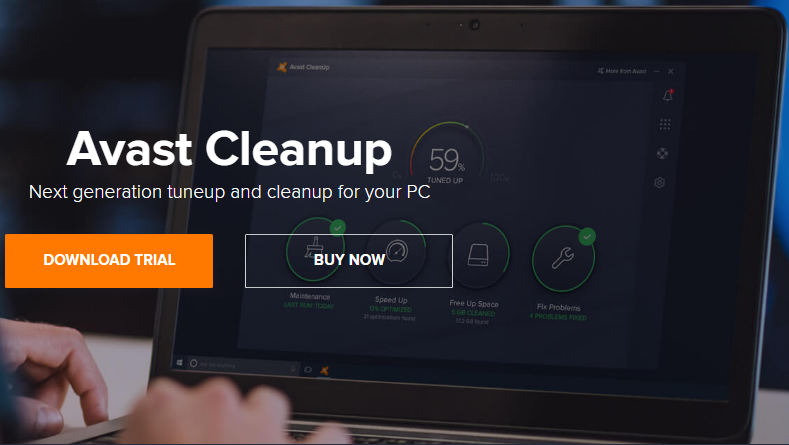 Multiple Platforms
Avast is available for PC, Mac, Android, iPhones and iPads, and even networked "smart devices" in your home. That makes Avast one of the most compatible software programs out there. The product uses a fairly standard design that includes a left rail with a pop-out menu, and a main screen that displays the settings and primary interface for each feature. It also uses color effectively to help convey important information. The program's primary background is a bluish gray, with the active section in the left rail highlighted in purple. They are proud of their lightweight, state-of-the-art protection that won't slow down your PC. Their software is very easy to download and install. If you have problem in using Avast products or meet complicated virus issue, you can contact the tech support from the client conveniently.


Conclusion (Avast Antivirus & Internet Security & Premier Review 2019)
Avast develops their cybersecurity to be faster and more powerful to fight against the increasingly complex threats. Their security products are a source of real-time intelligence about new and current threats. Their team collects and analyzes various malware samples to enable you to fight against the latest threat without any issue. Avast continues to be highly recommended by many computer professionals. It checks for and reports performance-related problems like broken Registry keys and space-hogging junk files. This process takes some time to finish, ensuring that your PC is definitely clear. It spots and blocks suspicious behavior patterns for zero-second protection against unknown threats and ransomware. In case a piece of spyware sneaks into your system, it lets you get the spyware removed even though the spyware does not allow you to access the system. Security program is a necessary. Taking your phone as an example, your phone is your bank, office, and arcade. You use it to handle all kinds of businesses. If it's not protected, hackers can steal money and precious data easily. You need to protect yourself with a leading security product to pay securely, email privately, and free up the space you need. You will get extra features of others useful tools like the password manager, hardened browser, game mode and home network scanner etc. Avast is safe, reliable and useful. Feel free to get deal.

Published by & last updated on July 22, 2020 2:58 pm