Need security program to safeguard your device? Security program becomes a necessary in this Internet age. You may get confused by the various products in the market when selecting one for your loved devices. To get the right product, you should know what you need and what the products offer. There are many factors to consider. We have tested numberless of security products and sorted out the useful and reliable ones. ESET is one of the recommended products. It is definitely a great choice when it comes to malware protection against viruses, spyware, worm, Trojans, and even various rootkits. Learn about its features and other detail information in this ESET Antivirus & Internet Security Review. Hope the information help you find out what you need.
Brief Information of ESET Antivirus & Internet Security Products
ESET is a famous IT security company that provides Antivirus and firewall products to Internet users all over the world. They put Antivirus, Internet security and other useful components in their security suite products. It has multi-layered security to protect you against all types of online and offline threats and prevent malware spreading to other users. Your device won't be destroyed and your precious data won't be corrupted by malware. ESET plays a significant role in overall Cybersecurity and it is currently protecting over 110 million users. It is a great service that you can trust.


Products
ESET provides products for home and business. In this article, we only review the products for home. The price varies on devices you use and package your need. The main three home products are ESET NOD32 Antivirus, ESET Internet Security and ESET Smart Security Premium. You can purchase a package only for Windows, macOS, Android or Linux. If you have devices of different systems, you can purchase multi-device license.


For Windows, the ESET NOD32 Antivirus is $39.99 USD for one year, $59.99 USD for two years, $79.98 USD for three years for one device. You can purchase a license for one to ten devices. It is the company's baseline product. It's far more focused on the core antivirus task than some of the competition. The ESET Internet Security package is $49.99 USD for one year, $79.99 USD for two years, $109.98 USD for three years for one device. This package provides multilayered security with firewall. The ESET Smart Security Premium package is more expensive than the other two products. It is $59.99 USD for one year, $99.99 USD for two years, $139.98 USD for three years for one device. It comes with full features of Award-winning antivirus, Life without ransomware, Bank and shop online securely, Smart home devices protected, All passwords in one place and Personal info protected etc.


For macOS, it offers ESET Cyber Security and ESET Cyber Security Pro. They include award-winning antivirus, personal firewall, parental control and more useful features. The ESET Cyber Security is $39.99 USD for one year, $59.99 USD for two years and $79.98 USD for three years for one device. The ESET Cyber Security Pro is $49.99 USD for one year, $79.99 USD for two years and $109.98 USD for three years for one device.


For Android, you can choose ESET Mobile Security or ESET Parental Control. The products give you comprehensive protection for Android smartphone or tablet. They also help you keep your children safer online. The ESET Mobile Security is $14.99 USD for one year, $22.49 USD for two years and $29.98 for three years for one device. The ESET Parental Control is $29.99 USD for one year, $44.99 USD for two years and $59.98 USD for three years for one device. You can download them from Google Play or the official website.
If you would like to secure multiple systems, get the ESET Smart Security Premium license. It is $59.99 USD for one year, $ 99.99 USD for two years and $139.98 USD for three years. With it, you can safeguard your Windows, Macs or Android devices.


Why Do You Need ESET Antivirus & Internet Security?
Is it necessary to get an Antivirus? Why should you choose ESET Antivirus & Internet Security products? According to reliable report, millions of viruses are spread out and numberless devices are attacked by viruses every day on the earth. Victims lost money and precious files due to virus infection. As not all antivirus products can remove aggressive viruses, it is very important to select the right product. ESET delivers satisfied products that offers proactive protection against all types of digital threats, including viruses, rootkits, worms and spyware. ESET evaluates malware-related data from users around the world to shield you from the newest threats. They are always at the forefront of the cybersecurity industry. Antivirus, firewall, parental control, spam filtering, plus device control, webcam protection, browser protection for online banking and more practical features are included in their products. ESET Antivirus prevents unauthorized access to your computer and misuse of your data. It lets you stay safe while making online payments. ESET Internet Security blocks attacks specifically designed to evade antivirus detection and eliminates lock-screens and ransomware. Integrated Anti-Stealth technology allows discovering hidden objects like rootkits in MBR, registry entries, drivers, services and processes. It is one of the few Internet Security software that actually removed some of the peskiest foreign adware infections that other brands couldn't deal with. When you browse, it protects you against attacks on web browsers, PDF readers and other applications, including Java-based software. With ESET Antivirus & Internet Security, you can use your data and browse the Internet carefree. Let's learn more about ESET Antivirus & Internet Security in detail.


Antivirus Protection
ESET's Antivirus includes state-of-the-art diagnostic tool. It scans your operating system and captures details such as running processes, registry content, startup items and network connections. The Antivirus program can generate and save a detailed log to be used by an IT expert or uploaded to an online forum for diagnosis. Experts can use this kind of useful information to deliver the latest and most effective solution. Being afraid that your personal information will be sent out? Take it easy. It gives you option to exclude private, personal information from being saved in logs. Preventing viruses is as important as removing viruses. By keeping virus away from your device, the virus will not have chance to damage your system and ruin your files. ESET Antivirus protects you from ransomware that tries to lock you out of your personal data and then asks you to pay a "ransom" to unlock it. That makes ESET defeats many competitors in the market because Ransomware is really a headache for all Internet users. They can't access their precious files. Sometimes, they even can't access the system to remove the Ransomware. This security product keeps you safe. It also is able to detect attacks in many levels by using PowerShell and malicious JavaScript.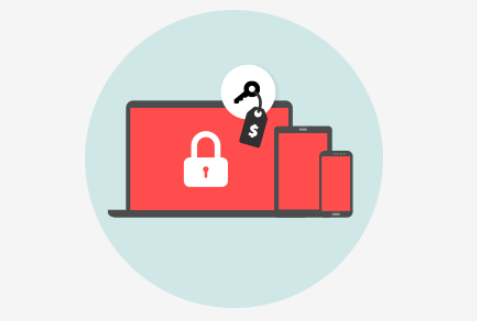 ESET Antivirus constantly monitors all the processes and applications running on your PC in order to see which ones want to abuse your webcam. It informs you of any intruder that unexpectedly try to access your webcam, and lets you block them. Besides, it has UEFI Scanner to prevent threats that attack your computer on a deeper level. UEFI is what modern computers use for firmware instead of the antique BIOS. You won't see it at all, unless it detects a malware infestation in your computer's firmware. In addition, it has Device Control module which limits the risk of infection from other devices by controlling access to USB sticks, external hard drives, optical storage media, even devices connecting by Bluetooth and FireWire. You get all-round protection when having ESET Antivirus & Internet Security.


Email Protection
ESET gives user mail protection. It filters spam and checks for malware. The spam filter automatically whitelists your contacts, people you send email to, and senders of messages that you reclassify as not spam. If needed, you are allowed to manually edit the lists. ESET integrates with Outlook, Outlook Express, Windows Mail, and Windows Live Mail for full control. You can protect your email on many clients. ESET works with POP3 protocol and IMAP to help you scan for malicious programs that may be embedded in attachment or phishing link. You should note that lots of users had been attacked by ransomware after opening an email attachment or clicking on links in a spam. The hackers dispatch this kind of email to tons of users every day. Therefore, it is very necessary to block spam and scan for malware. Besides, ESET provides firewall protection. It prevents all malicious attempts from outside as well as the unauthorized traffic from the home network. You can allow or restrict the traffic yourself by turning on the interactive mode. By default, it automatically blocks all unsolicited traffic on its own.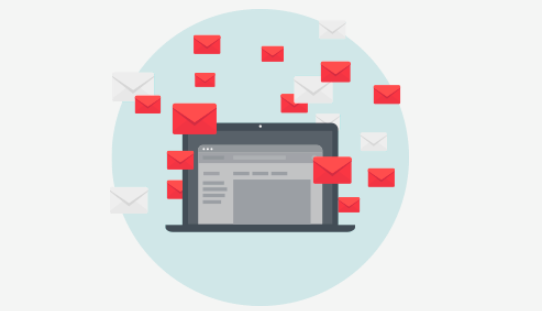 Safe Online Shopping & Banking
When you are connected to an insecure network or visiting compromised websites, you are putting your personal information at risk. It is necessary to secure your connection. ESET protects your privacy and assets against attempts by fake websites to acquire sensitive information such as usernames, passwords or banking details. When you are on banking websites or using financial information, it automatically protects you and secures your transactions. It encrypts the communication between the keyboard and the browser for safer transactions. It will warn you about phishing sites, fraudulent sites that try to steal your login credentials. The cyber criminals will not have chance to access your financial information. Your banking transactions and online payments are highly protected by ESET.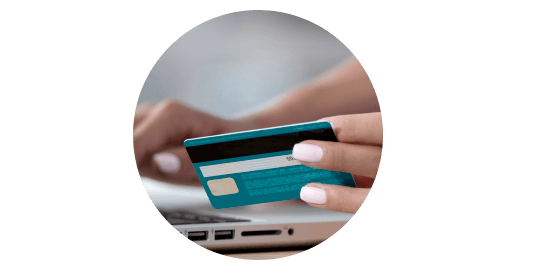 Device Optimization
ESET product not only protects your device, but also optimizes it. It is able to maintain high performance and extend the lifetime of hardware. ESET monitors battery usage and shows accurate information. It warns you of application which drains your battery terribly and offers suggestions to protect battery. It offers help to clear junk files like installation package, temporary files, duplicate files and more to free space on your device to get better performance. If you clear unnecessary files regularly, your device will run fast like a brand new one. ESET has game mode. It automatically switches to silent mode if any program is run in full-screen. System updates and notifications are postponed to save resources for gaming, video, photos or presentations so that you won't be interrupted.


ESET also provides Anti-Theft. It lets you mark a device as missing via the ESET Anti-Theft web interface. It is easy to configure Anti-Theft for maximum protection of your device. To help you increase the level of security, it prompts you to modify key system settings. It is able to locate the device, lock it down, and snap screenshots and webcam pictures. To let you know real-time information of the lost device, it allows you to watch thieves via your laptop's built-in camera. It collects snapshots of the missing laptop's screen. You can provide the information ESET collects to the police and let them help you take back the device effectively. In case you want to give the device, you still can take your files back as ESE saves all recent photos and snapshots to the web interface with your account.
Connected Home Monitor
ESET provides Connected Home Monitor to let you monitor all of your devices easily. From Connected Home Monitor panel on the main window, you will see a network map with device icons in concentric rings, with your local device and its router in the center. It shows devices recently contacted. ESET notifies you of the connection when a new device connects to the network, protecting your network from spying eyes and hackers. It is possible to know the device name, type and other detail information. Besides, ESET's monitor can also scan all your devices for security problems including open ports, unsecured services, and weak passwords. It will provide solutions and suggestions once problem is detected.


Parental Control
ESET gives you parental control to supervise your kids conveniently. It prevents your kids from being exposed to offensive online content and stops unauthorized product uninstallation. Parental control is off by default as not everyone needs it. To enable it, you must define a password to protect your settings and create a firewall rule. It is easy to configure parental control for your device. ESET gives you the option to choose from predefined categories according to the age of your kids. It automatically decides which of its more than 30 categories to block based on the child's age. You can fine-tune these settings if needed. It adds many useful features like social media tracking, blocking games based on ratings, and detecting bad language in instant messages. You can help your kids develop healthy habit with ESET.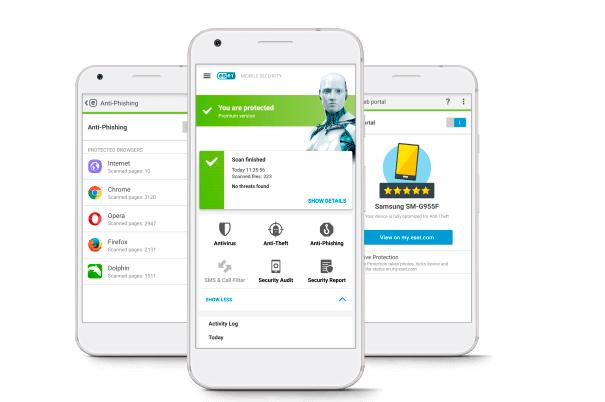 Ease of Use
ESET Antivirus and Internet security products are easy to install, easy to renew and upgrade. They design sleek user interface to let you easily set up all routine tasks. There also are In-depth security settings for advanced users. You are allowed to fine-tune your security profile with more than 150 detailed settings. It is possible to define maximum scanning depth, scanning time and size of the scanned files & archives and much more. They update the clients with new protection technologies regularly to let you get a continuously high level of security. The products fit any type of system environment. They are available for Windows, macOS, Android and Linux. ESET helps you save Internet bandwidth with extremely small update packages.


Conclusion
If you are looking for a security system that is excellent at detecting and getting rid of threats but is also user-friendly, ESET Antivirus and Internet security products are recommended. ESET offers comprehensive protection for everyday web users with best balance of detection, speed and usability. It has a reputation for forensic accuracy and light-footed performance. ESET Antivirus offers industry standard protection without consuming too many system resources and slowing down the PC. It is able to block, detect and remove all major complicated and aggressive viruses. Malware, spyware, adware, Ransomware and other threats won't be able to attack you. It gives you real-time protection on mobile devices so that you can browse, shop, check email and transfer files via the Internet securely. It safeguards your PC so that you can work and store confidential information on it without worrying about information leak. ESET also help you block spam, monitor device & network, optimize device and supervise your kids' online activities effectively. You will not know how useful and amazing it is until you use it. Currently, ESET provides special offers and sweet discount. If you need security protection, get deal during promotion for big saving.


Published by & last updated on February 13, 2019 7:20 am