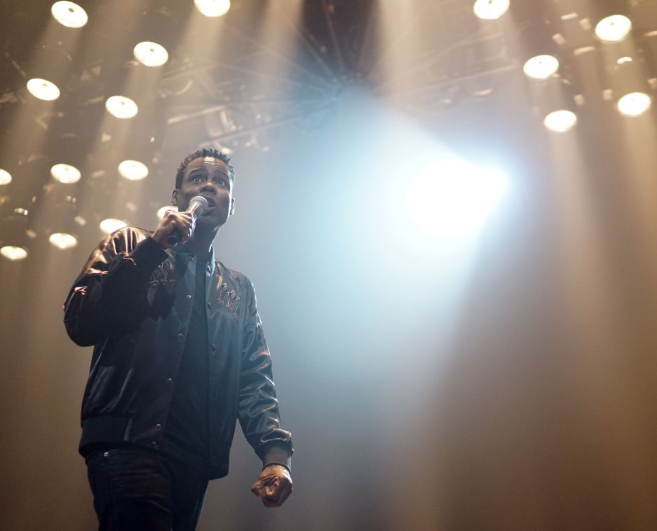 Netflix is getting into the satellite radio business. The streaming-content giant on Wednesday announced a partnership with SiriusXM to create a comedy channel with the satellite-radio broadcaster. The Netflix comedy channel will be exclusive to SiriusXM. This project marks the first time Netflix has ventured outside of video content.
According to The Wall Street Journal, Netflix will also spend money on original content for the channel. The channel will feature audio-only versions of Netflix comedy specials as well as content developed exclusively for the station. Over the past two years, Netflix has aggressively moved into acquiring stand-up comedy specials. Netflix stand-up specials from comedians including: Gabe Iglesias, Joe Rogan, Trevor Noah, Bo Burnham, Bill Burr, Marc Maron, John Mulaney, Sarah Silverman, Hannibal Burress, Mike Birbiglia, Jo Koy, Patton Oswalt, Maria Bamford, Jim Jefferies, and Anthony Jeselnik. Those comedy specials have become a competitive strength for Netflix.
The SiriusXM channel is expected to include programming from Netflix's comedic talk shows, although the specific details are still yet to be determined. Greenstein said Netflix-produced comedy specials would become "the backbone of our new SiriusXM/Netflix channel" but that new programming is also in the works.
"We look forward to creating one-of-a-kind exclusive original comedy programming with existing and new Netflix talent," Scott Greenstein, president and chief content officer at SiriusXM, said in an emailed statement. "When we launch, it will be groundbreaking for both of us, allowing listeners a new way to experience their amazing content."
Satellite-radio comedy channel is expected to launch by January 2019 according to The Wall Street Journal. Entering radio is a new path for the streaming giant, but it could also prove to be a worthwhile advertising tool for its original content. We are looking forward to this meaningful project.
Published by & last updated on July 19, 2018 7:53 am