I moved to China with my family and I found the New York Times is blocked in this country. I get error every time I try to load its app or websites. Why is it blocked? Is there a way to unblock it?
Can't Access The New York Times in China?
The New York Times is an American newspaper based in New York City with worldwide influence and readership. The Times was established in 1851 as a penny paper that would avoid sensationalism and report the news in a restrained and objective fashion. Since it has been started, innovation permeates every aspect of their business. To deliver the latest news to all readers, this company gathers the news as quickly as possible, using any technological resource available. This paper has been organized into many sections, including News, Editorials/Opinions-Columns/Op-Ed, New York (metropolitan), Business, Sports of The Times, Arts, Science, Styles, Home, Travel, and other features. It is a library of useful and real-time articles. This paper has achieved international scope, circulation, and reputation. Users in different countries can get news about events occur all over the world soon while staying at home. However, users in mainland China can't access The New York Times normally. It is because this paper has been blocked by the Great Firewall of China since 2012. The New York Times app also has been removed from the iOS app store in China because of the censorship issues of the New York Times with China. The Chinese government does a fairly thorough job censoring websites and traffic from sources it deems potentially aggressive or harmful to the government and society. You will not be able to access the New York Times with the servers in mainland China. Luckily, virtual private network software allows users to jump the strict Internet censorship and view the global Internet.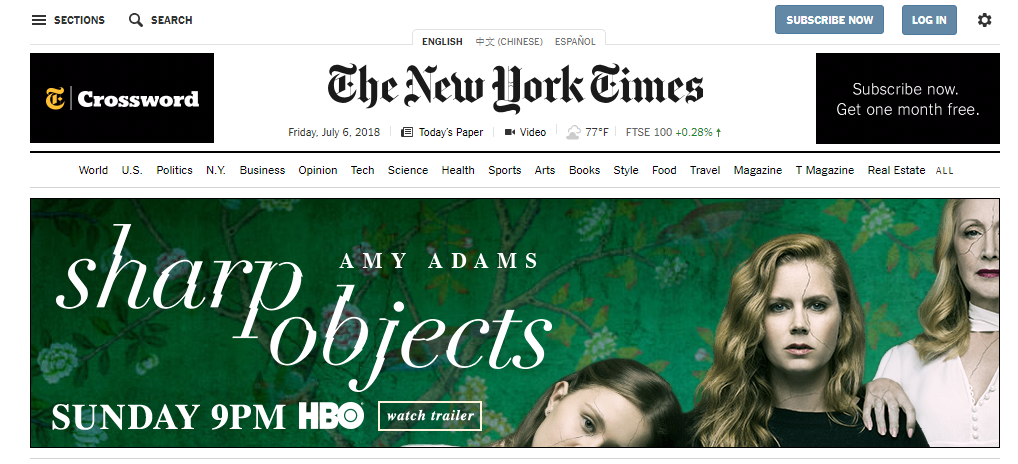 Reasons Why The New York Times is Blocked in China
How come theNew York Times is blocked in China which is the world's most populous country? No official statements were made by the Chinese government or the company. According to record, the blocking has something to do with an article on the family finances of China's outgoing premier, Wen Jiabao which was published on the New York Times. The article came just ahead of the Communist Party Congress, infuriated the incoming administration as much as the outgoing one. It heated up the story between the Chinese authorities and the the New York Times authorities and after the battle of around 3-4 months. The government believed that someone published this article before the congress to cause chaos and damage the Communist Party on purpose. Since then, access to both the Chinese-language and main English-language the New York Times sites was immediately blocked in China. The explosive story about the massive wealth accumulated by the family of Wen Jiabao is the New York Times blocking blasting fuse in China. Later, the government took measures to ban this service in many aspects.
What is the technology that supports the blocking of the New York Times in mainland China? The government created the Great Firewall of China to perform the blocking task. On one hand, it blocks access to all the requests that come from the servers of the New York Time. On the other hand, it prevents the Chinese IP addresses from getting access to the news portals. Besides, the Chinese government made the third parties to cooperate with them. For example, Apple has removed the New York Times app from its store in China after a government request. The Chinese regulations state that apps cannot "engage in activities prohibited by laws and regulations such as endangering national security, disrupting social order and violating the legitimate rights and interests of others". The New York Times app is considered as one of the apps that violate the regulations and can't be available in Chinese market. In fact, the New York Times is not the only service that has been banned by the Chinese government. Facebook, Twitter, Instagram, WhatsApp, Google, YouTube and other famous websites and services also are blocked in this country. You can't use those services normally in China like you do in your own country.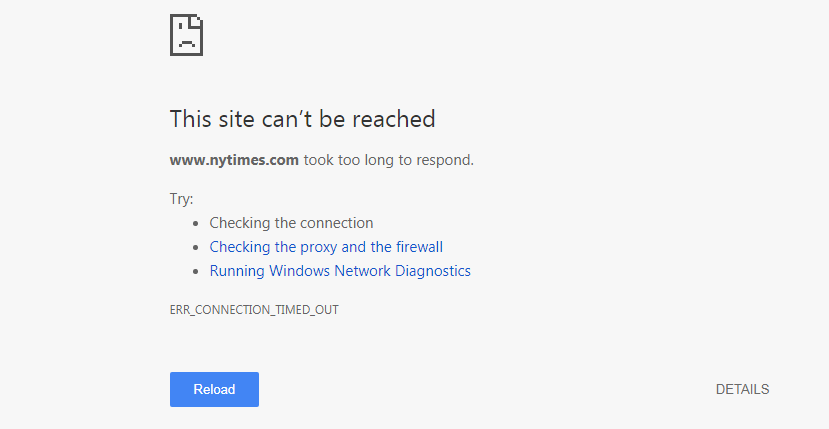 The Great Firewall of China
China is one the countries that has the strictest Internet censorship. Based on several riots, the Chinese government gradually recognized the power of Internet and social media. They believed that those services were the reasons that common protests became violence and riot. Therefore, they decided to block all services they considered as a threat to their rule and their people. The Golden Shied Project was developed to censor Internet users' online activities in mainland China. The Great Firewall is an important part of the project. It is really powerful like the golden shied and is identified as the most advanced firewall on the earth. The firewall uses DNS Filtering to block those visits by making sure the DNS servers in China ignore anyone looking up a banned domain name. It also utilizes IP Filtering technology to block attempts to access banned sites directly. And, it takes advantage of Packet Inspection technology which can find forbidden words about sensitive topic to ensure that users can't view content that the government refuses to let its users know. In addition, the Chinese servers refuse to pass data to the IP addresses on the banned list. In order to unblock the New York Times in China, you need to bypass the firewall and connect to a remote server.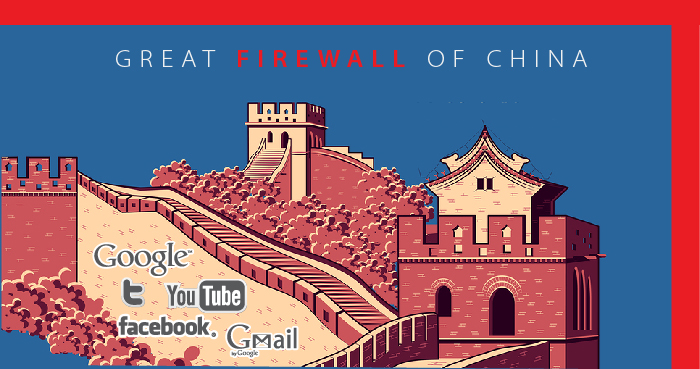 How to Access the New York Times in China?
According to operating principle of the firewall, your IP address is a very important factor that your connection to the New York Times is blocked. When you browse, others can view your IP address easily to decide where you are generally located. Once the Chinese ISPs or the firewall knows you are in mainland China, they will cooperate to stop you from accessing the banned websites. Therefore, IP mapping will help in getting the access to the New York Times in China. Besides, you should not let your ISP know what you are doing on the Internet. That's how VPN works. VPN stands for Virtual Private Network. It creates a private and secure tunnel for you among the mixed network.
How does VPN actually help in unblocking the New York Times in China? VPNs essentially function as tunnels under the aforementioned firewall, connecting you to a private network in a country with more internet freedom, like the United States or Japan. As a huge number of websites are blocked, VPNs are very popular in China. VPNs allow you to choose the remote server that is established outside mainland China, thus the firewall will not be able to block you. Your IP address also will be changed with the new one from the VPN provider. It's your choice to pick where your new IP address and server are located. Usually, the VPN providers offer a collection of global servers. They allow you to connect to any provided servers and do not limit switching between different servers. Once you connect to server in a country or region which supports the New York Times, you can read news and other articles of this paper on website or app freely in China.
Some of you may wonder if there are other ways to unblock the New York Times in China. Yes, there are other ways. One option is the Tor Browser which is known as the black browser. It has been used to gain access to all the blocked content or data that is difficult to find via normal browser and search engine. Proxy sites are another option. They let you get access to the news material and the different reports that have been posted on the websites. However, you can't have the exact look and feel of the New York Times pages. Those two options enable you to unblock this paper while they are not secure and fast. Hence, you can't have a great reading experience. VPNs let you connect to smart server to get the best connection. At the same time, it encrypts your online traffic to prevent others from monitoring your activities. Your connection to the New York Times in China will be stable, secure and private.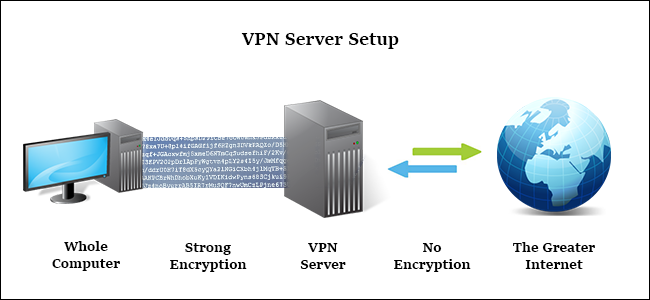 Which VPN should You Pick to Unblock The New York Times in China?
The Chinese government knows people use VPN to bypass their firewall and some websites also make use of special technology to avoid being censored by the firewall. To control the network in the country as much as possible, they update the firewall constantly to block websites, VPNs and other tools used to unblock banned websites. Therefore, it is very important to pick the right VPN. So far, many VPNs have been blocked by the firewall. Some of them are completely blocked and they don't have ability to bypass the firewall. Some of the VPNs still are able to help users avoid the Internet censorship while their websites are blocked. You can't visit the websites to purchase a plan or download the VPN software. Some VPN providers based in mainland China even have been shut down by the government. Therefore, we suggest you download and set up your VPN before you leave for China. You will have more time to learn if it works in China and get the best deal. We suggest you to choose the suitable, reliable, stable and fast VPN from the different working VPNs in China like ExpressVPN, VyprVPN or PureVPN.
When selecting a VPN, you need to consider many aspects.
Firstly, the uptime of servers should be high. The more servers it provides the better. The servers are supposed to locate logically and you will have more chances to connect to server that is close to your location so as to reduce the time in redirecting your Internet request. You will get excellent experience when reading the New York Times in China in China with the stable and fast connection. Secondly, the VPN provider you sign up to should offer high encryption and supports advanced protocols. The leading VPNs utilize AES 256-bit which is the highest encryption level by now to secure your connections to the Internet. The Chinese government will not be able to intercept your session and stop you from accessing blocked service. They use advanced protocols like L2TP/IPSec and OpenVPN to mask your connection. Some VPN providers even develop special tunnel to circumvent the Great Firewall of China to make sure that VPN software work effectively in China. Thirdly, the price should be affordable. If you only need VPN to gain access to the New York Times and other blocked services in China, you can choose a VPN that offers advanced features with reasonable price. Many VPNs in the market offers coupon and discount from now and then to let you save more money on VPN order.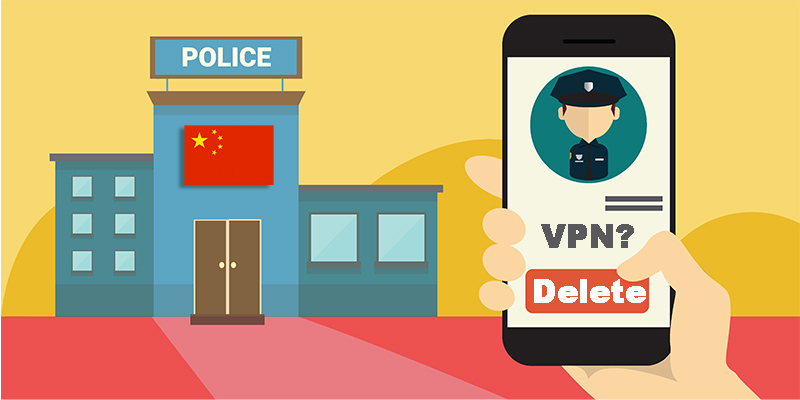 Other Benefits of Using a VPN
You may wonder if it is worth to invest a VPN. Should you use the free VPN or the paid one? There are many free VPNs in the market that allow you to unblock the New York Times in China. However, some free VPNs may record your activities and sell information to generate revenue. Without income, some free VPNs come with less severs, low encryption standard and slow speed. They can be detected and blocked by the firewall easily. To get a better browsing experience, an affordable VPN should be your choice.
VPNs not only help you bypass government censorship, but also allow you to defeat geo-restriction set by streaming services. If you are a Netflix or BBC iPlayer fan and have to move to China for work or study, you may think that you have to say goodbye to your favorite services and show. In fact, VPN gives your servers and IP addresses in the US or UK to let you access the library of US or UK videos even in the country without high Internet censorship. Even though the streaming services detect and block VPN access to prevent users outside their countries from access their contents, the advanced VPN offers dedicated IP servers and particular protocol to avoid being detected by streaming services. VPNs also safeguard your precious information from the cyber criminals by using the latest encryption standard to secure your online session. When you use insecure network, the hackers can grab your credit card detail, email and more personal information. It is necessary to protect yourself on the Internet.
In addition, VPNs help you protect your privacy. It is well-known that the Chinese government monitors users' online activities with the help of local ISPs. VPNs hide your IP address and route your data through encrypted tunnel. Others won't be able to view your privacy. That also is great for P2P download. You are allowed to download from torrent websites privately and safely. You will never know how amazing a VPN is until you let it works for you. We will not tell more about features and you can lean the rest features by using it yourself.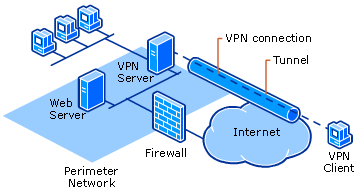 If you have any questions about how to safely unblock the New York Times in China, please live chat with YooCare Expert now.

How to Setup VPN on Android?
1. Tap Settings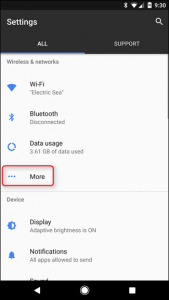 2. Select Wireless & Networks and tap on VPN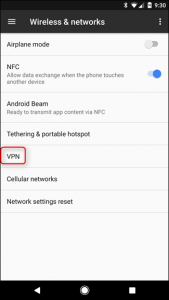 3. Add VPN Network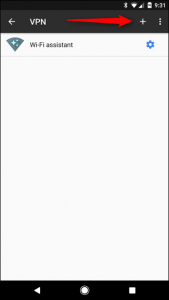 4. Input connection name, select the type of your VPN connection – PPTP VPN, input VPN server address from your account data. Please be carefully – don't use any additional symbols like spaces, http://, www, / …etc in the server address.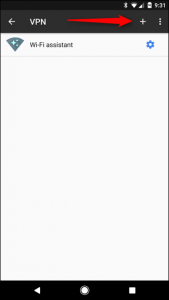 5. Input your Username and password that you received from VPN account service in e-mail.
Save it and tap Connect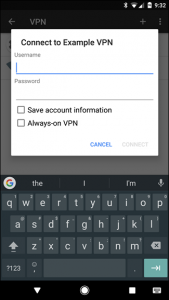 Without the help of VPN, it is hard to access New York Times in China and in such a case they can opt for a reasonable cost and also works in China. After installing the VPN, it has to be made as the default server and then it can access any sites without any trouble.
Top 10+ Best VPN Services In The World
VPN Brands
Servers
Country
# of Connections
Price(USD)
Official Website
3000+ servers in 94 countries.
British Virgin Islands
5
$6.67/Month (Save 49%)
Best Choice
5570+ servers in 60+ countries.
Panama
6
$3.49/Month (Save 80%)
View Deals
200+ servers in 70 countries.
Bulgaria
6
$4.18/Month (Save 50%)
View Deals
Servers over 34 countries &

Still work in China

.
Czechia
5
$4.88/Month (Save 20%)
View Deals
Click Here to Read More Top 10 Best VPN Services »

Conclusion
China is great country with nice people, amazing food, beautiful landscape and great culture and history. People travel and move to China from different countries every day. However, some people refuse to go to this country after they heard of the high Internet censorship. They think that it's horrible to live without Facebook, Google and YouTube. It is awful for not being able to read the New York Times every day. Though the New York Times is blocked by the Great Firewall of China, you can use a VPN to circumvent government Internet controls and get freedom. It masks your IP address and connects you to remote server to trick the ISP and firewall into believing that you are located outside mainland China. It encrypts your data and stops them from spying on you. They don't have reason to block your connection to the New York Times as they don't know where you are and what you are doing on the Internet. When selecting a VPN for China, you need to spend more time to learn about its functions as not all VPNs are able to bypass this powerful firewall. As long as you don't use VPN to perform illegal activities, you can use the Internet freely just like how you do in your country. So, get a VPN to unblock the New York Times in China now. ExpressVPN is highly recommended as it still works well in China.

Kindly Reminder: If you have any question regarding how to safely unblock the New York Times in China and how to Set up VPN on your device, you are recommended to live chat with YooCare online expert for help.

Published by & last updated on January 9, 2020 7:21 am