What are the best password mangers for Windows PC 2019? There are lots of important apps and web services for which you need to set passwords to login. For instance, passwords are needed to access your social media accounts, email, Internet banking account and online shopping etc. You may notice that creating strong, complex passwords and then remembering all of them have become a huge pain in the ass. Luckily password managers come to help you create and remember strong passwords. They offer security and convenience, enabling you to easily login to your online accounts. The best password managers offer advanced features, retaining ease of use and avoiding needless complexity. Are you eager to learn more about what are the best password mangers for Windows PC 2019? The following content is the result of our test. Hope it will help you find what you need.
What is A Password Manager?
A password manager is a useful application which can remember your credentials by storing them in an encrypted form and provide the details whenever required. It is better than writing down your credentials in a notebook or some text file. It takes time to write down and you have to carry them anywhere. If you store them on browser, it is less secure as hackers can attack your device for precious information. It also assists you to generate powerful passwords and upgrade your existing passwords. Password manager is a helpful tool to take a load off your mind, freeing up brain power for doing productive things rather than remembering a long list of passwords. All of your passwords will be protected by high encryption standard.
To get started with a password manager, you need to seek for the right one and install it on your device. A master password is required to create your account. Import all of your existing passwords into the password manager or you can add data manually. After that, it identifies the weak and duplicate passwords and replaces them with strong ones with your permission. Some password managers flag weak and duplicate passwords. Some offer help with the update process. Others can automate the password-change process for you if you set it. Some passwords also help you fill online forms and save time. It is a necessary tool you should own in this Internet age.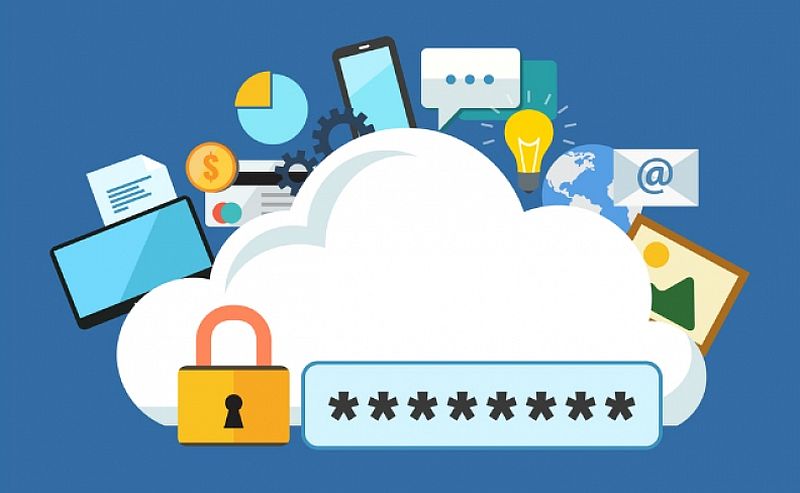 Why Need a Password Manager?
It is a headache to set passwords for various accounts and keep all of them in mind. In order to remember passwords, you may use simple or one single password for all accounts. We do not suggest you use the same password for everything because it's not safe. If hackers attack one of the websites, they have your password for the others. If someone takes control of your email account in this way, they could use password-reset links to access your rest websites, like your online banking or PayPal account. According to reliable report, 81% of hacking related breaches involved the misuse of stolen or weak credentials. To prevent password leaks and financial loss, you need to use unique passwords on every website. We all know that long, unpredictable and complicated passwords will be strong, but the problem is that it is very difficult to remember all of them. You need a password manager to help you do the tough job. It will remember each password for you, strengthening your security and minimizing your risk the next time there's a massive data breach.
Most browsers offer a "remember my password" option. This function stores your login information in the browser and automatically retrieves it when logging into a website. You may think it is the same way your browser stores your passwords. In fact, there are several key differences. The browser can store your accounts and passwords making it easy for you to login to a website, but it does not offer the same overall encryption standard. The browser has not the ability to generate, save, and reset passwords. It is not able to store passwords for multiple devices in one place as a password manager does. The password manager will eliminate password fatigue and security lapses by giving a secure, centralized vault for password storage and access. It meets security audits and regulatory compliance such as SOX, HIPAA and PCI. Using password manager will improve IT productivity many times by automating frequent password changes required in critical systems. You will get preventive and detective security controls with approval workflows and real-time alerts on password access. It brings you convenience and other benefits that other tools don't offer.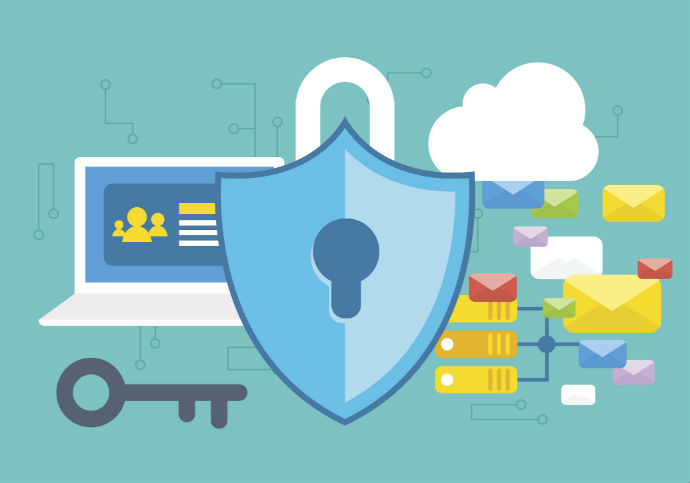 Types of Password Manager
There are several types of password managers being marketed depending on a client's needs. Some of them can be installed on your system and store data locally. Some are web-based password managers that store data on cloud servers. Some are Token-based hardware device that is specially designed to store passwords.
The typical password managers are the locally-installed software. Generally, they are integrated on personal computers and mobile devices in the form of a software application which can run normally even offline where the password database is stored separately on the same device. Some apps may require cloud-based hosting where the password database will be dependent on an online file hosting service.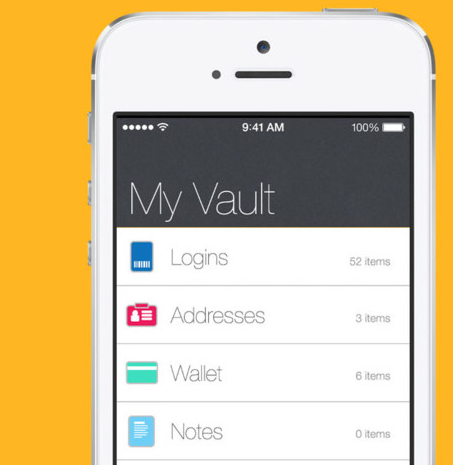 If you don't like to install an app on your device, the web-based password manager should be your choice. It requires an online connection to operate. This can also be referred to as a Software as a Service (SaaS). It can be used on any device and does not require software installation. This is one of the reasons why users choose web-based password manager.
Token-based password managers operate on locally-accessible hardware devices which are used to authenticate a user. You can use it to avoid probing and unauthorized access as it encrypts all stored data. Some token systems may require software loaded on PCs along with hardware and drivers for more accurate reading and decoding of data.

Extra features Offered by Password Manager
Password managers not only manage your passwords, but also helps you in many aspects. It secures your passwords and other confidential data, warns you when passwords are compromised, fills long form for you, lets you share important information securely, offers solution to emergency case and more.
AES 256 Encryption
Some of you may wonder if it is safe to store important data on password manager. Can we trust them? Advanced password managers utilize AES 256-bit encryption to secure users' data. The leading banks and even government agencies use the same encryption standard. After importing or adding passwords, you can create folders and separate your credentials into categories by dragging and dropping. They will be well-organized. Aside from passwords, you are allowed to store important info like bank account and credit card information, IDs, passports, or insurance info, and personal info like addresses, phone numbers, or random notes that you'd like to keep private. Once they are saved, it then will automatically log you in every time you go on that site. You can relax as password manager can give you the highest protection available.
Security Alerts
Password managers not only help in creating strong passwords, but also help you upgrade existing ones and maintain high security. After you store passwords, it keeps track of passwords and ensure they are not compromised. If any one of your passwords is attacked, it will inform you immediately and offer help to change password timely to avoid loss.
Fill Forms Automatically
Most of the top-rated password managers include a Web form-filling component. As we mentioned, you are able to store many kinds of personal information on it. With your consent, they can automatically fill in personal data on Web forms when making payment or joining a forum. You don't have to type information including your first and last name, email address, phone number and more every time you need them. The breadth and flexibility of the personal data collections vary, as does their accuracy when matching Web form fields with their stored items. Some products immediately fill all recognized fields, some wait for you to click in a field and some pop up and ask what you'd prefer. You'll even find products that offer your choice of credit cards using realistic images with the correct color and bank logo. If you are not comfortable in letting password manager have your bank card number, refuse to allow it to auto-fill your card detail. It's easy to customize the password manager to make it work as what you prefer.
Two-Factor Authentication
If someone gets ahold of your master password accidentally, they can have access to all of your stuff. To avoid this situation, password managers require a second form of insurance to make sure that it's actually you trying to log in. Two-factor authentication can be biometric, requiring a fingerprint, facial recognition, or even voice recognition. To achieve this goal, some password managers use Google Authenticator or apps that emulate Google Authenticator. Other products use an authentication code texted to your smartphone. Without the second form of code, others can't steal your precious data even they have your master password. Allowing access only from registered, trusted devices is yet another form of two-factor authentication.
Securely Sharing
When you store passwords on browser, it's not easy and safe to share them with your partners or transfer them to another device. Password managers let you sync your passwords across all of your devices so that you can access them from anywhere at any time. Some products also include a built-in mechanism for securely sharing passwords with your friends or family who use the same product. Some let you share a login without making the password visible and some even let you revoke sharing. The request-release controls for password retrieval, provision for granting time-limited access, exclusive privilege and concurrency controls help you avoid loss due to wrong decision. Some products even let you securely manage shared accounts such as 'Administrator' on Windows.
Emergency Contacts
As we know, you are the only person who gets hold of your master password. Some products do not offer an option to reset passwords and you have start over. If you forget your master password, you need to ensure you're not completely screwed. Many products are equipped with emergency contacts which are basically the password version of writing someone into your will. You can access to your account under the help of emergency contacts. It enables you to give a trusted friend, family member, or boss access to your master password in the event that you can't provide it. Likewise, this feature includes some provision for a digital legacy. It is a secure method to transfer your logins to a trusted person in the event of your death or incapacity.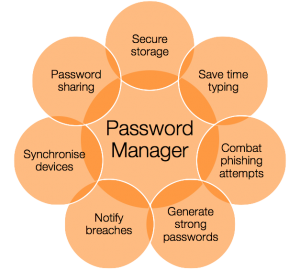 Compatible Platforms
When selecting a password manager, it is important to choose one that works on different platforms in case you use multiple devices. There are lots of products in the market and you need to pick the one which can operate on all of your devices at reasonable price. Some password managers may be restricted to only a few platforms while others support all types. It is glad to note that most password managers nowadays support major platforms including Android, Mac, Windows, and iOS. Others support platforms such as Blackberry, Linux, Kindle, and more. If you only need one to work your Windows PCs, you can search for the best password managers for Windows PC. If you need the tool for mobile devices, get the one which is perfect for your device.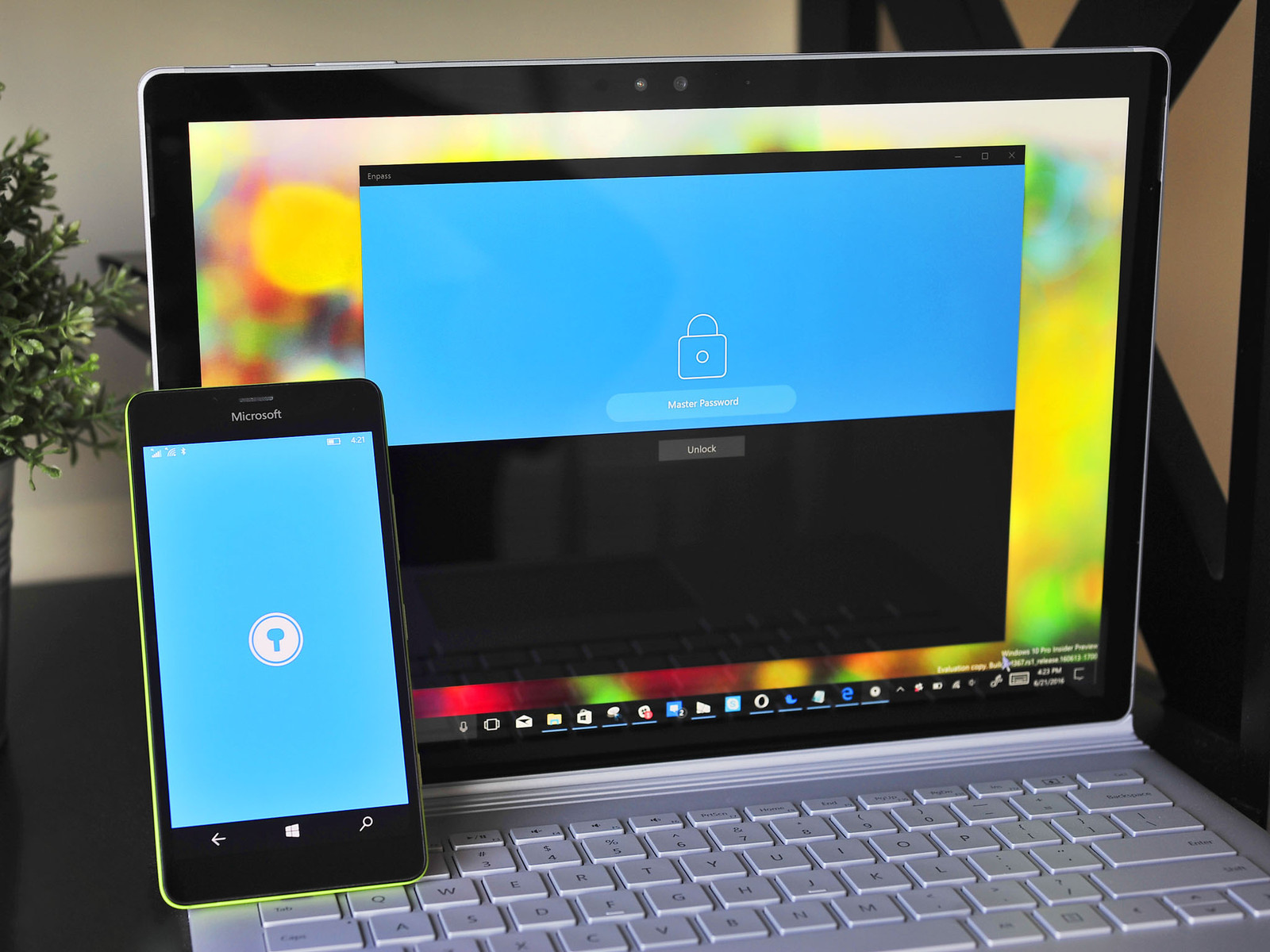 Best Password Managers for Windows PC
Picking a piece of password manager software is pretty much the same process we apply to most things in our life. You think about the costs and types of memberships as well as features they include. Some password managers and generators store your encrypted login info on your hard drive, while others will upload your details to their own servers, enabling you to access them from any Internet-connected device. Some products offer great help in form filling while others are good at generating and securing passwords. The best password managers for Windows PC are supposed to have out-of-the-box features, including cross-platform support, cross-browser sync, multifactor authentication, auto form filling and more. According to our test results, we sort out the best password managers for Windows PC as following.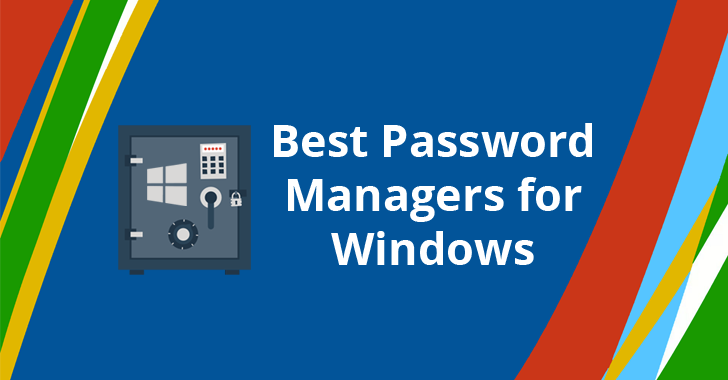 DashLane is a great password manager that we would recommend you to download for your Windows PC. It is a beautifully designed password manager app that secure users' credentials using AES-256 bit encryption and stores them locally. It supports features to help users save time when filling forms and provides automatic logins, two-factor authentication, import/export of credentials, etc. No matter if you're adding, importing or saving passwords as you browse the Web, Dashlane's autofill component completes the password on every site claiming to save users up to an average of 50 hours per year.

LastPass is one of the brilliant password manager apps for Windows PC out there. It is an inexpensive solution that offers everything you need and then some. Encrypted with AES 256-bit encryption, it also includes two-factor authentication, requiring an additional login step before authorizing access to your vault. Like other password managers, it creates secure passwords for you and audits your current passwords to find weak ones and prompts to upgrade to strong passwords for you and record them on your behalf. You are allowed to import saved login information, including usernames from every major browser or other password managers. When one of your accounts is compromised, it reacts fast and automatically changes login information to prevent data loss and adds free credit monitoring for added peace of mind. It offers cross-platform support while storing password details on its cloud servers. You can access your password from anywhere.

Roboform is also the one blessed with a neat and clean interface and great looks. As a part of its multi-platform support, it is available for Windows, iOS, Android, and MacOS. Other than being one of the best password manager apps, it is also one of the oldest one that was first released in 1999. With Roboform, you can generate random strong passwords for every site and ensure protection from dictionary attacks, brute force, and other cyber threats. This password manager also lets users share their login credentials safely. Hackers can't intercept your session when sharing passwords via the Internet with the unbreakable protection. Roboform has a tool to intelligently calculate the strength of your passwords and offers help to upgrade all of weak ones. The user interface experience is as if you're using a traditional windows software and easily blends with the overall theme of the operating system.

Sticky Password is available for Windows, MacOS, iOS, and Android. It provides support for all the popular web browsers. The list of Sticky Password's features includes military grade encryption, autofill, form filling, password management, two-factor authentication, and support for biometrics such as fingerprints. You can generate extra-strong new passwords whenever you need them and let Sticky Password remember them and auto-fill for you whenever you need them. It can even store your credit card numbers for express checkout. In addition, this product offers reasonable backup to store your current passwords and specific previous versions of your password database in case you need it or lose your data.

Top 5 Best Password Managers In The World
| Brands | Key Features | Support Platforms | Offers | Price(USD) | Official Website |
| --- | --- | --- | --- | --- | --- |
| | Two-Factor Authentication, Fill Web Forms, Multiple Form-Filling Identities, Actionable Password Strength Report, Browser Menu Of Logins, Application Passwords, Secure Sharing, Digital Legacy | Windows, Mac, iOS, Android, Linux, Chrome OS, watchOS | Offers Free Version | $39.96/Year | Best Choice |
| | Two-Factor Authentication, Fill Web Forms, Multiple Form-Filling Identities, Actionable Password Strength Report, Browser Menu Of Logins, Application Passwords, Secure Sharing, Digital Legacy | iOS, Android, Windows, Mac, Linux, Chromebook | Offers Free Version | $19.95/Year | View Deals |
| | Two-Factor Authentication, Fill Web Forms, Multiple Form-Filling Identities, Actionable Password Strength Report, Browser Menu Of Logins, Application Passwords, Secure Sharing, Digital Legacy | Windows, Mac, iOS, Android, Linux, Chrome OS, Windows Phone, watchOS | Offers Free Version | $24.00/Year | View Deals |
| | Two-Factor Authentication, Fill Web Forms, Multiple Form-Filling Identities, Actionable Password Strength Report, Browser Menu Of Logins, Application Passwords, Secure Sharing, Digital Legacy | iOS, Android, Safari (Mac), Chrome and Firefox (Mac and Windows) | Offers Trial Version | $29.99/Year | View Deals |
| | Two-Factor Authentication, Fill Web Forms, Multiple Form-Filling Identities, Actionable Password Strength Report, Browser Menu Of Logins, Application Passwords, Secure Sharing, Digital Legacy | Windows, Mac, iOS, Android | Offers Free Version | $10.20/Year | View Deals |
Conclusion
If you are among the people who often forget their passwords and end up creating multiple accounts on the same website, you need a reliable password manager. The point of adding a password manager to your security arsenal is to replace your weak and duplicate passwords with strong, unguessable passwords. Using simple password ensures that you won't forget them. Using one password for all accounts can help you save time in remembering different passwords. However, simple and reused passwords frequently cause information leak and identity theft. Complicated passwords are too difficult to remember. A password manager is the best solution to this. The best password managers for Windows PC should be able to generate unique & strong passwords, secure important data, offer help in filling web form and sharing passwords securely, maintain password security and more. DashLane, LastPass, Sticky Password and Roboform are this kind of product, delivering best password managing solution for Windows users. DashLane is strongly recommended as it is your best choice with high ratings by users.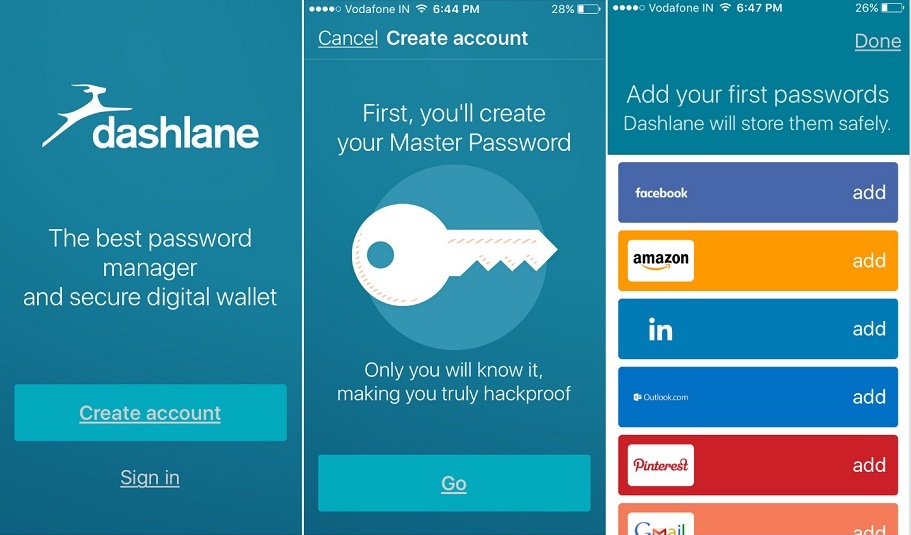 Published by & last updated on January 31, 2019 7:28 am