Malware these days is about making money, being created and spread by hackers. They take advantage of technology to make malware to let themselves rent out your computer for nefarious purposes. Malware comes in many forms such as viruses, spyware, ransomware, data-stealing Trojans, worms, and others. If your device is not protected, your personal data and information are at risk. You may need a piece of Antivirus software. Antivirus software is designed to prevent and remove attacks of Trojans, rootkits, spyware, adware, ransomware, and more on your device. By installing an antivirus utility and keeping it up to date, you can ensure that attacks on your own devices hit a brick wall. Which antivirus? There are many different companies creating antivirus software, and the exact functionality and features of these companies vary. We would like to test and figure out the most useful and reliable antivirus program for you. Read this Kaspersky Lab review and you will know if it is what you want.
What is Kaspersky Lab?
Kaspersky Lab is one of the most famous brands in the computer security industry and its products consistently perform well on tests conducted by reputed independent testing companies. Kaspersky's Global Research & Analysis Team is a group made up of top security advisors from Europe, Russia, North and South America, Asia, and the Middle East. They have been keeping up with the astronomical growth and development of the Internet and creating security products to keep consumers protected. The company focuses on the core security essentials including web filtering blocks dangerous URLs, an accurate antivirus engine detects and removes threats, smart monitoring technologies track and reverse malicious actions. You also can expect secure file shredder, Windows backup and recovery software and even webcam protection from their products. This service currently has over 400 million individual users around the world, including 270,000 corporate clients.


Cost of Money
Kaspersky Lab offers three different plans. They are Anti-Virus, Internet Security and Total Security plan. The Anti-Virus plan is the essential PC protection. It will safeguard your PC and all important data you store on it. It comes with award-winning security, protection that performs and simple to set up & easy to use feature. Internet Security is the premium protection plan which has lots of features, including anti-spam control, parental controls, webcam and microphone protection, and a banking browser to protect online transactions. It also gives you a two-way firewall, plus the abilities to block potentially unwanted apps and web trackers, stop changes to system settings, and thwart network threats. The Total Security is the best protection which offers all of the above, plus extended protection for kids on PC, Mac, and mobile, secure password manager, and file backup & encryption on PCs. It is the recommended plan which gives you full protection. The prices of Kaspersky Lab are reasonable. You can get 30% off when you renew your license or upgrade to another Kaspersky Lab product at the end of your previous subscription. Here is the overview of pricing.
Anti-Virus Plan
1 year with 1 PC-$ 39.95 USD
2 years with 1 PC-$ 54.95 USD
1 year with 3 PCs-$ 39.95 USD
2 years with 3 PCs-$ 105.95 USD
1 year with 5 PCs-$ 95.95 USD
2 years with 5 PCs-$ 143.95 USD
Internet Security Plan
1 year with 1 device-$ 59.95 USD
2 years with 1 device-$ 82.95 USD
1 year with 3 devices-$ 79.95 USD
2 years with 3 devices-$ 119.95 USD
1 year with 5 devices-$ 95.95 USD
2 years with 5 devices-$ 149.95 USD
Total Security Plan
1 year with 1 device-$ 79.95 USD
2 years with 1 device-$ 109.95 USD
1 year with 3 devices-$ 99.95 USD
2 years with 3 devices-$ 139.95 USD
1 year with 5 devices-$ 149.95 USD
2 years with 5 devices-$ 229.95 USD
Kaspersky Lab generously offers free PC protection which assists you to keep your PC safe from infections, phishing and more. The free version comes with limited function. To get high protection, you need to sign up a paid plan.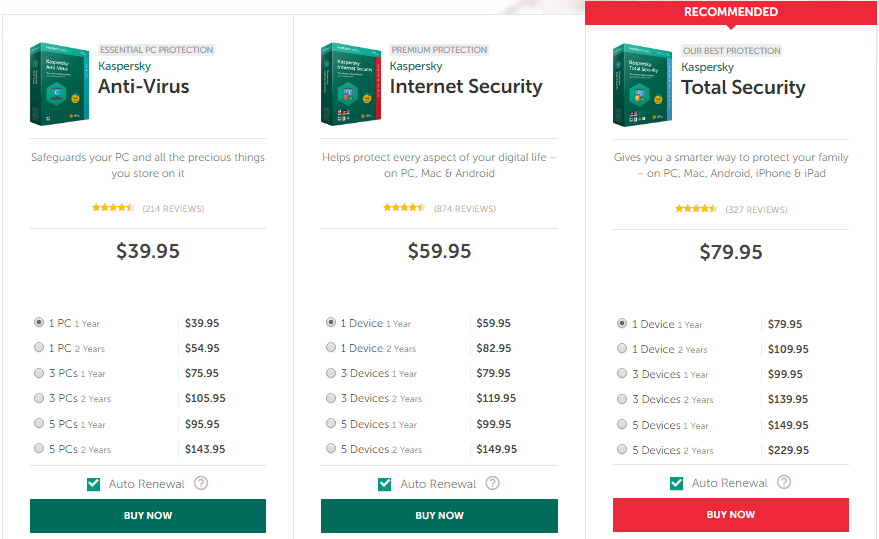 Why Choose Kaspersky Lab?
Kaspersky Lab is one of the most respected companies in the cyber-protection industry. It was founded in 1997 and now supports over 200 countries and territories. This company has its independent antivirus testing labs which makes it rank on the top in the list of anti-virus programs. Its security products have been shown to be 100% effective in catching both prevalent viruses and zero day attacks. In those days, hackers are always coming up with new ways to gain access to your PC and other Internet enabled devices, making use of cunning phishing scams, the latest ransomware encrypting all of your files or even hardware exploits. The good news is Kaspersky Lab products are able to block and eliminate threats without generating many annoying false positives. They are ones of the best at blocking malware, and removing it from an infected system. The products not only keep you away from cyber threat, they also offer offers password manager, backup software, file shredding and file encryption. They get equal credit for preventing all access to the malicious URL and for wiping out the malware during download. Besides, it has awesome user interface and thorough virus­detection algorithms, so you can use it easily. Kaspersky Lab is critical for every digital device because your personal information, files, and even the cash from your bank account may be exposed in front of the cyber criminals without antivirus protection.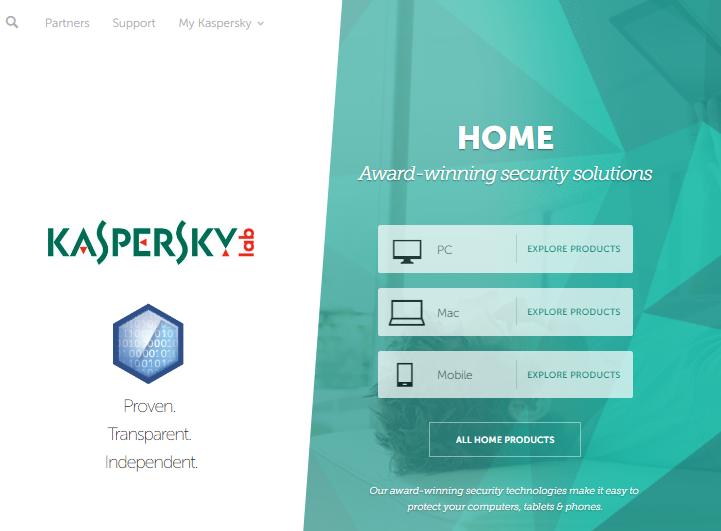 Kill Malware
Kaspersky Lab's malware protection is nearly perfect and its highest-priced package which is very important as the malware can attack any compromised device. Malware comes in many forms, from hidden programs that log your every keystroke to Trojans that masquerade as valid programs while mining your personal data. They are able to secretly monitor what you do on your device and their purpose usually is to capture passwords, banking credentials and credit card details. You need a tool to identify and eliminate bad programs, protecting you against malware that's so new researchers have never encountered it.
Kaspersky Lab scans files and directories on your device for malware patterns in the code regularly. You don't have to run it as the schedule scans run fully automatically in the background. You won't be disturbed at work. When performing activities, it gives you the option to perform manual scans of all or specific directories on your device. It will take longer time to scan all directories. When your device is at risk, it deletes any malicious code found on your system. Most programs notify you that an infection on your system has been discovered and ask how you wish to handle it while others automatically remove the code for you. It kindly provides you with a "health-status" of your device to let you know it well. If your device is already infected with a virus, Kaspersky isolates and destroys the threat to prevent it from corrupting more files. Then, it automatically repairs any damage the malware caused timely. In the event your device is so badly infected that it needs to be reset with some assistance, you can use the program's rescue CD to kill malware and take back important files.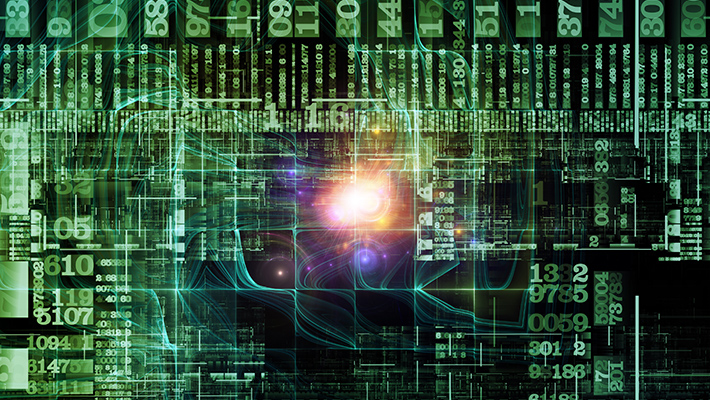 Firewalls and Spam Filtering
Kaspersky Lab helps you avoid threat by alerting you to malicious links in your search engine results, and blocks access to dangerous sites. Firewalls are added into security product to block hackers and intruders from accessing your devices and filter the traffic on your network. Kaspersky Lab keeps watch for suspicious behaviors that suggest malware. Sometime, it even can reverse the damage. It works by preventing unauthorized changes to protected files. When browsing, you may click on malicious popups. The software you downloaded from unknown websites may contain spyware. This security software can detect the malicious programs effectively and tell you not to install or use in time. According to research, lots of users were attacked by Ransomware after clicking on unknown attachment or link from a spam. Malicious emails often contain spyware, adware, and ransomware, and can infect your entire system and spread to your private and professional contacts. Even the spam does not contain threat, they also can occupy your mail space among your important emails. Kaspersky Lab keeps unwanted emails out of your inbox. You don't have to spend time in clearing spam manually.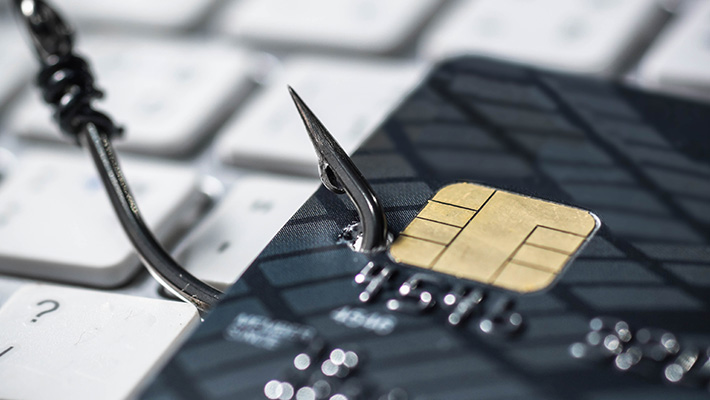 Secure Browsers
Kaspersky Lab offers secure browsers for financial transactions, secure deletion of sensitive files, wiping traces of computer and browsing history, credit monitoring, virtual keyboard to foil keyloggers, cross-platform protection, and more. When you browse or shop online, it checks the reputation of each website and requires an encrypted secure link before you fully open the website. When fill up information to login or make payment, it doesn't allow browser extensions and has an on-screen keyboard for thwarting keyloggers. The hackers or adware developer won't be able to collect your valuable information. To protect your privacy, you can use Privacy Cleaner to launch a scan for traces of computer activity that might be of interest to a snoop. Under Kaspersky's findings, it lists items you might or might not want cleaned away. You can exempt any items that you don't want removed. It's your choice to decide which item you want to remove and which one you want to keep.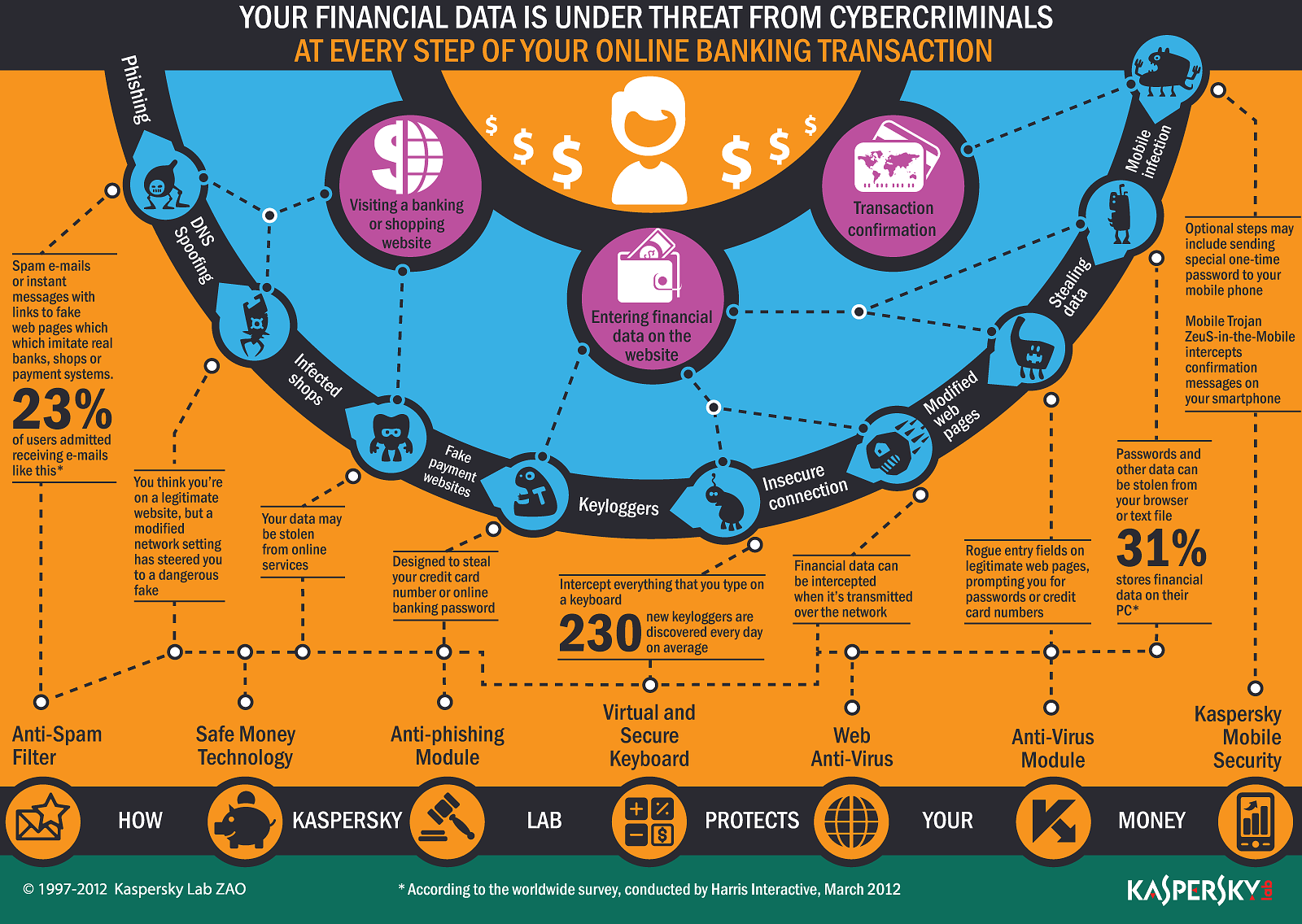 Performance and System Impact
When we tested Kaspersky Lab, it worked effectively and did not affect computer performance obviously. We prepared some malware-hosting URLs for the test. When we accessed them, it diverted the browser from the URLs, blocked access to links, terminated downloads, and more. We were not attacked by any virus and no spyware was downloaded. The security did not cause any significant lag on our computers when we played games, watched videos, sent emails, opened applications, shared files and surfed the web. Instead, it conducted both quick and complete virus scans. Some antivirus software in the market slowdown system badly, but Kaspersky Lab works silently and you almost can't notice it's running.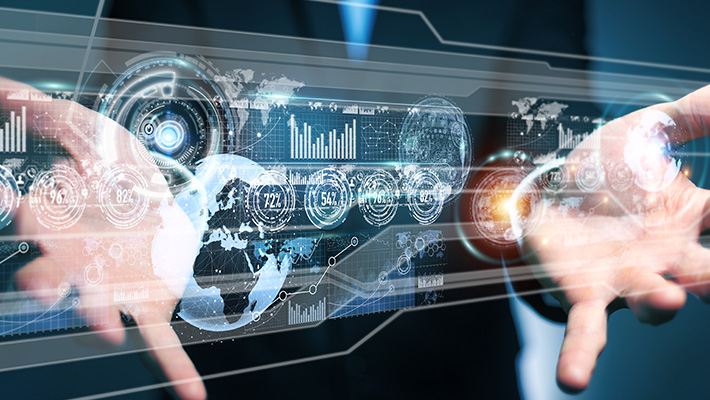 Gamer Mode
Games and videos are an important part in entertainment, so the hackers embed virus into some games and videos. This is why Kaspersky Lab has a gamer mode that suspends malware scans while you play games or watch movies online. You need to enable this feature yourself since the program doesn't automatically detect when you start playing a game. There is one thing that you may dislike. In this mode, it keeps notifications from popping up and cuts down on lag that may interrupt your game play. If you don't need this feature, you can disable it. If you play games or watch videos from unknown websites, it is suggested to turn this mode on.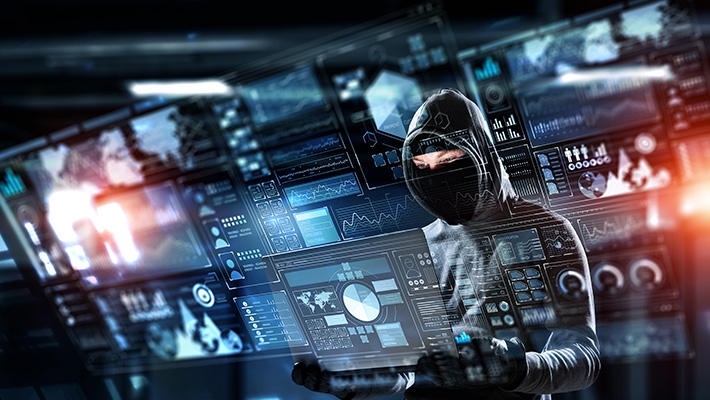 Real-Time Protection
Kaspersky Lab provides real-time protection which runs in the background and monitors your system continuously, blocking malware before it gets on your hard-drive. You can surf the Internet or work freely without worrying about cyber attack. When protecting your data from intruder, it also offers specials password-encrypted vaults on your device that you can use to store sensitive documents and files. It works like a password manager. It has password protection which is designed to generate and safely store your online passwords. Allowing you to access any website or app safely and easily, without needing to generate and remember complex passwords. This service secures your data with high security standard. Besides, it makes backup copies of photos, music and files in case you delete them by mistake or the computer dies suddenly.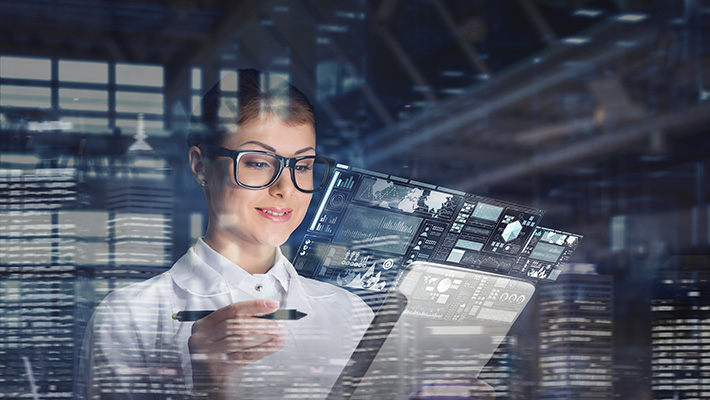 Tune-Up
Kaspersky Lab includes tools which will help with the speed and optimization of your computer. When you browse, watch video online, listen to music, view pictures, create & store files or do other things, there will be caches, temporary files, junk files, duplicate files and other useless files. Adware may be installed along with some software. After you use your computer for some time, you may notice that it runs slower. It takes longer time to respond and run an application. If you try to remove the useless files manually, you may remove the system files by accident. Hence, you need Kaspersky Lab to help you clear unneeded files and free up disk space. Your computer will always run fast with it.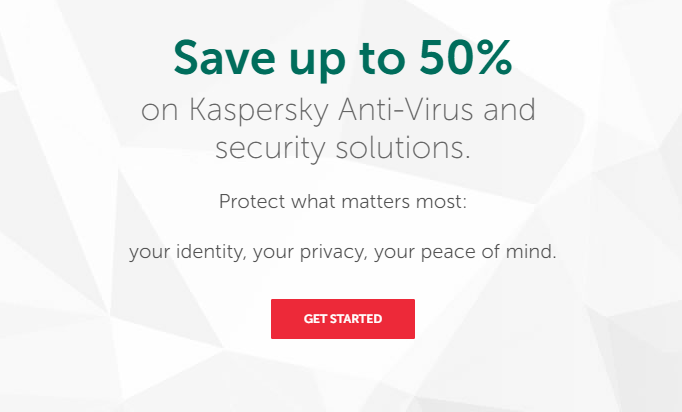 Parental Controls & Security for Kids on PC & MAC
Kaspersky Lab gives you parental controls on your computer to help kids explore & learn in the digital world in the right way. That allows you to monitor the online behavior of your children, block access to inappropriate games or websites, manage the downloads of apps, watch over social network usage and prevent personal information from falling into the wrong hands. To give your child a good Internet environment, you are allowed to block websites and content either by adding a site's URL to the block list, or by selecting a filter category, such as adult content, gambling and alcohol. Kaspersky also has a keyword list to let you input any word or phrase that you want your child to be prohibited from both seeing and typing. This is an effective method to keep track of cyberbullies and predators who may use dangerous words, such as "home alone" or "don't tell." To avoid information leak or being scammed, you are allowed to use the keyword list to keep your child from sharing personal information online. To let you use the Internet flexibly, Kaspersky offers time controls to allow you to block access to the Internet during school hours, bedtimes or until after homework and chores are done. In this way, your child will use the Internet properly while you don't have to supervise them all the time.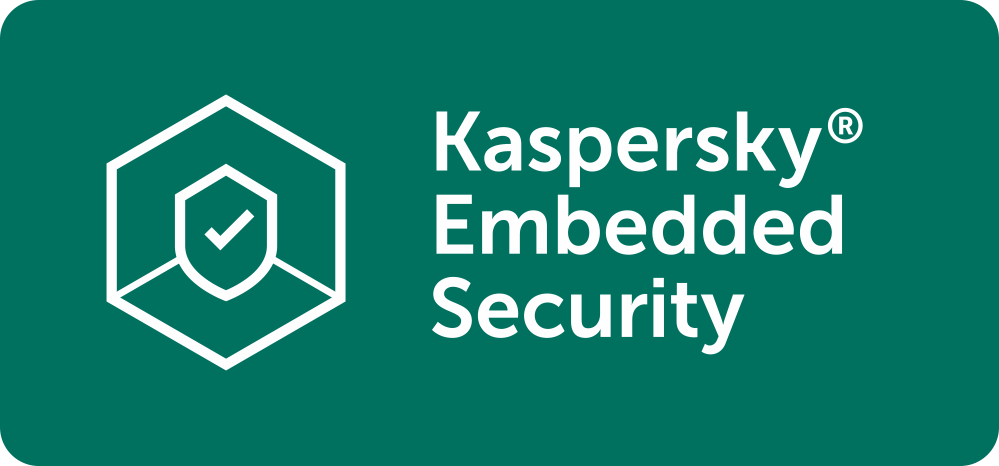 Kaspersky Rescue Disk
Kaspersky Lab has rescue disk option in case you can't access your system correctly. As we know, the viruses have been more and more aggressive and dangerous in those days. Sometimes, a really powerful malware infection can prevent your security software from functioning or even prevent you from booting system. A solution to an issue like that typically requires booting into an alternate operating system with antivirus built in. That's exactly how the Kaspersky Rescue Disk helps. If you bought the product in a box, the installation CD serves as your rescue disk. If not, you can download it as an ISO file to create your own. With Kaspersky Lab rescue disk, you won't need to worry about data corrupted and or blue screen of death.


Easy-to-Use Service
Kaspersky Lab simplifies security management to save you time, effort and hassle. It may take 30 minutes to download and install, but it is very easy to operate and does not require complicated computer knowledge. After you install it on your computer, you can start a full scan with two clicks from the main interface screen, and a quick scan in one extra click. It lets you easily scan for malware, update the antivirus database, view security reports, and call up the on-screen keyboard. You can have it scan any file or folder by right-clicking on the item in the Windows File Explorer, or set it to automatically scan any new USB drive. The scans are customizable and can be scheduled to scan for daily, weekly or monthly. Under settings, you can choose to examine or ignore items such as system memory, email archives, boot sectors and networked drives. If you have any problem is using Kaspersky Lab, don't hesitate to contact them.

Support and Customer Service
No matter what security product you purchase, you will receive online sales support, technical support via phone, live chat, email and knowledge base. Agents are available for telephone or live chat support from 5am to 11pm Eastern. If you have a serious problem, having direct access to tech support will be great. When we contacted them for support during our test, we found that their agents are friendly and useful. They answer our questions and fixed our issue right away. If you are using the free product, you have access to FAQs, documentation, and forums, but that's all.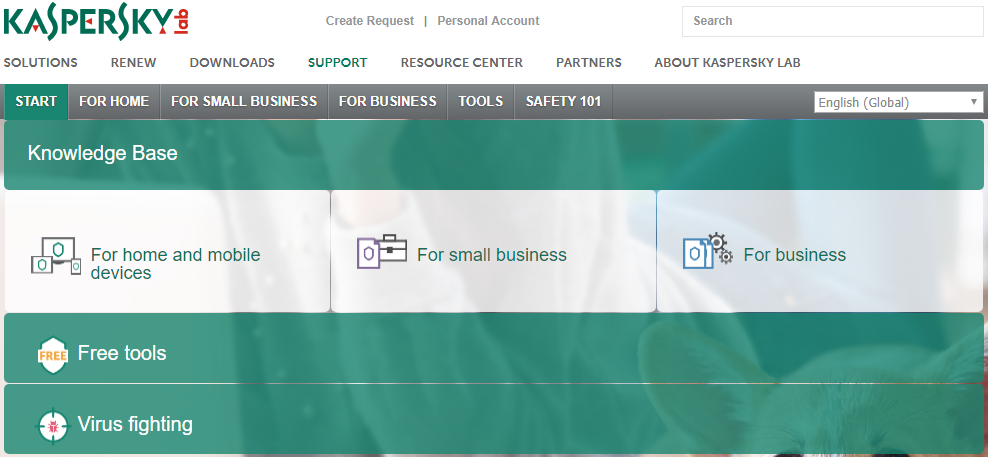 Who Need Kaspersky Lab?
You may wonder if you need Kaspersky Lab as a regular user. The answer is yes. Everyone needs antivirus software. Especially users of Microsoft Windows are sensitive to malicious software attacks. In the recent years, lots of Windows and Android devices have been attacked by ransomware and Trojans. You should note that there are 60.000 new pieces of malware created daily. Reliable Antivirus software like Kaspersky Lab has become an essential feature for anyone using digital products. Another question is: "free or paid version?" On one hand, free version may not be able to block and remove deep-rooted viruses as it is not fully equipped. On the other hand, paid antivirus software perform their functions effectively and contain a wide range of additional features, such as spam filters, protection for online banking and shopping, password managers, WiFi network monitors, VPNs, firewalls, parental control, file shredders and much more. It can help save money on purchasing another product for security, privacy and parental control etc.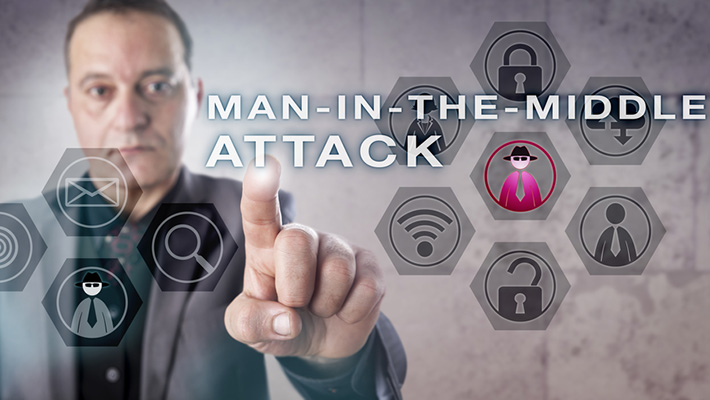 Conclusion
Kaspersky Lab received perfect scores for virus protection in tests run by independent laboratories. It delivers one of the most complete defensive arrays of any malware program, with everything from a password manager to file backup, encryption and shredding. This service offers all of the features of the antivirus, with the addition of Mac and Android protection, identity protection, extra security for online banking and shopping and parental controls. You may not know which website and program is harmful and how to avoid viruses, but you still can be safe on the Internet with protection of Kaspersky Lab. It does an exceptional job protecting against malware and phishing attacks. Once installed, Kaspersky Lab will have little affect your computer's operations. While a full scan can take about an hour, this is less than other competitors and you can still use your computer without experiencing significant slowdowns. You only need to install the software and it will take care of the rest for you. You can be away from various computer threat with less effort on your side with Kaspersky Lab.

Published by & last updated on February 4, 2020 2:28 pm