Don't know how to unblock YouTube in China? Many people want to watch Youtube when they are travelling to China. Some one says:"I can't open YouTube after arriving in China. I am told that this site can't be reached. I am on a trip here and try to upload an amazing video I shot to share with my friends, but the app won't load. I am frustrated.Is YouTube blocked in China? If it's blocked, how can I unblock it? Please respond as soon as possible. Thanks."
Can You Go on YouTube in China?
Can open YouTube when you are in China? Do you see any error? YouTube is one of the most popular websites in the world. It has a huge number of users around the world. Users can find various interesting videos, famous videos made by Hollywood, and upload videos you made to share with your friends or even strangers from different countries. It's a big video library, allowing users to watch videos made by masters for free. To upload video, you only need to create an account of this service and it's free. In many countries, lots of users use YouTube to watch videos. Your friends may ask you to go to the video-sharing website after they find funny videos. It's also a great way to interact with your friends.
Unfortunately, this video sharing website has been blocked in China since 2009. It was among one of the first social media websites to get blocked by the Great Firewall of China. YouTube is a famous service owned by Google, allows users to access videos created by users from around the world. However, it has been considered as a threat to the Chinese government. The Golden Shield Project has not only blocked the Google services and the websites that may cause problems with the society of China, but they have blocked the most widely used website, video streaming platforms, social sites and application. YouTube is considered as a service containing harmful content to Chinese people. You cannot use YouTube with the help of the Chinese servers on your browser or on the application phone or computer.

Reason Why YouTube don't Work in China
YouTube is blocked in China for the same reasons that many websites are blocked in most Asian and Southeast Asian countries. It is banned for hosting content that is deemed to be offensive by the authorities. The government of the China stated that this application and the rest of the western social media applications were the reason behind the increased tension in the 2009 riots. The government realized the power of statements on social medias after the riot. They believed that the uncontrolled rumors and statement would be able to destroy a country. After all, a small developing country once was ruined in similar way. Hence, YouTube is also banned in China along with Facebook and other social media application. If you are travelling or moving to China, be prepared because most of the western websites and services will not be working there. However, many Chinese or foreigners count on YouTube for entertainment, information and a connection with the world. Those people need VPN to unblock YouTube in China. So if you want a solution on how to unblock Youtube in China, VPN is the only way.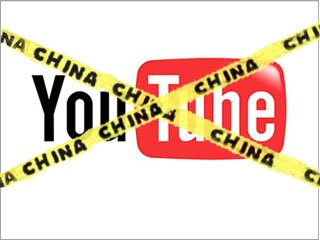 The Great Firewall of China
The Great Firewall is part of the Golden Shield Project. According to the Chinese official statement, they created the firewall to prevent and decrease the number of crimes and hacking attacks related to the network, provide the Chinese residents with a secure access to the World Wide Web and struggle against hostile ideas on the Internet and religions like "Falun Gong". The videos posted on YouTube can corrupt Chinese users' thoughts and provoke them into turning against the government. From foreigners' views, they built firewall to prevent users in China from accessing contents that are not good to the government. They won't allow Chinese users to view content that they don't want them to view. How come the firewall work so effectively to block millions of domains?
The firewall uses IP filtering to censor and block the Internet. Each packet of data that your browser sends includes a numerical Internet protocol address which lets routers know where to send it. That lets others know where the Internet request is sent from. IP filtering compares these addresses to a list of banned addresses. When you try to access YouTube with a China-based IP address, it just refuses to forward the data.
DNS filtering is another way that the Chinese authorities use to block access to YouTube and other social medias. Computers use numerical IP addresses to know where things are on the Internet just like we use domain names like www.youtube.com to redirect to targeted website. The Domain Name System is the Internet equivalent of a phone book that matches the names we use to the numerical IP addresses computers understand. However, China uses DNS system to stop those matches for websites that China's censors have banned.
Packet inspection is another censorship technology that Chinese government relies on to control what its citizens can see on the Internet. It spies on the data inside the packets your browser creates and can tell whether the packet contains bits of emails or bits of YouTube video. If it spots banned words or content, then it blocks that data from getting through. This is why you always get error when trying to accessing YouTube in China.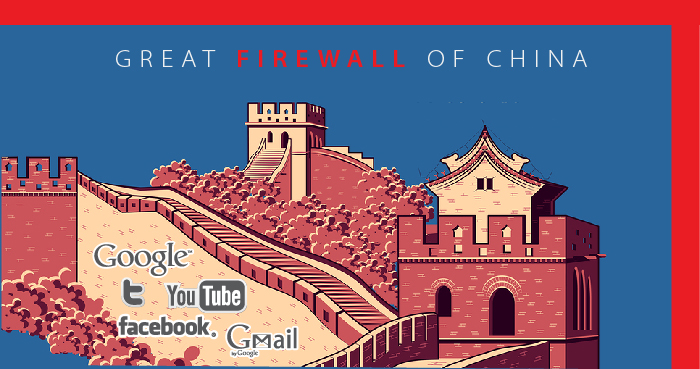 How to Unblock YouTube in China?
Is possible to bypass this powerful firewall and access blocked services? Yes. It is possible. So far, VPN is the most popular method to unblock YouTube in China. As we mentioned, the firewall discontents you because it knows you are in China and trying to access YouTube. For this reason, do not let it know your real location and what you are doing online. That's how VPN helps. VPNs disguise real IP addresses with fake ones. The way websites or systems determine your location through your IP address. In order to bypass China's Internet access restrictions, you need to be represented by a different IP address other than a Chinese IP. VPN providers offers IP address and servers in US, UK, Australia and other countries that give users Internet freedom. After you are connected one of the remote servers, you can be in a country outside China and YouTube is not banned there. At the same time, the VPN encrypts your connection to the Internet, the ISP or government will not know what you are doing online. Besides, many advanced VPN providers make advantage of special protocols and tunnels to avoid VPN block. Therefore, you can use YouTube without any problem though the firewall has been updated to block VPN constantly.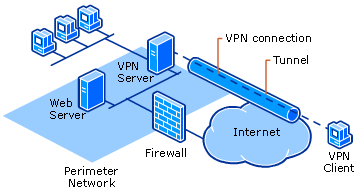 Can You Use Proxy to Access Blocked Websites in China?
Yes, you can use proxies to unblock YouTube in China. Proxies allow you to route your web traffic through a server that isn't monitored or restricted. Proxies are web-based. That means you can use one to watch YouTube in a browser tab but not in a YouTube app on your computer. You can't watch YouTube outside of your current browser tab. Besides, proxies are perhaps the worst-kept Internet security secret of all time, and everyone from school system administrators to entire governments tend to shut them down as soon as they gain popularity. When you run it, it loads websites and videos very slow. Frankly, you probably can't enjoy your favorite videos as it buffers frequently. Unlike proxies, VPNs work from a system level to move all of your Internet traffic over to a secure server which allows you to bypass firewalls and other web restrictions. VPNs have global servers for you to choose. They help you escape from ISP throttling in China. You can gain super-fast speed when streaming HD videos on YouTube.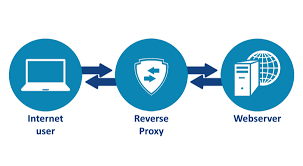 Paid or Free VPN?
There are various VPN options in the market but unfortunately, not all VPN works in China due to the strict Internet censorship. The most frequently discussed question is paid or free VPN. Actually, there're concerns with privacy and security when using free VPNs. Also, most free VPN providers limit the VPN speed, server locations and the amount of data you can use with your free account. However, watching YouTube videos requires fast Internet connection and the HD videos usually consumes a lot of bandwidth. Therefore, you might notice that watching YouTube in China with free a VPN might not give you the best experience. It's well known that even a very low price VPN offers better performance than most free VPNs. If you want to avoid security threats by data logs, time latencies and interrupted streaming services, you should pick a paid VPN. Commonly, paid VPNs offers offer unlimited data, unlimited speed and global smart servers. You have more options to get the best connection among the premium worldwide servers. Most paid VPN services commonly host servers in the most popular geographic locations, such as the US, UK, Canada and other locations with famously free and open Internet connections to accommodate the great majority of users. You will have great experience on YouTube even when you are in China.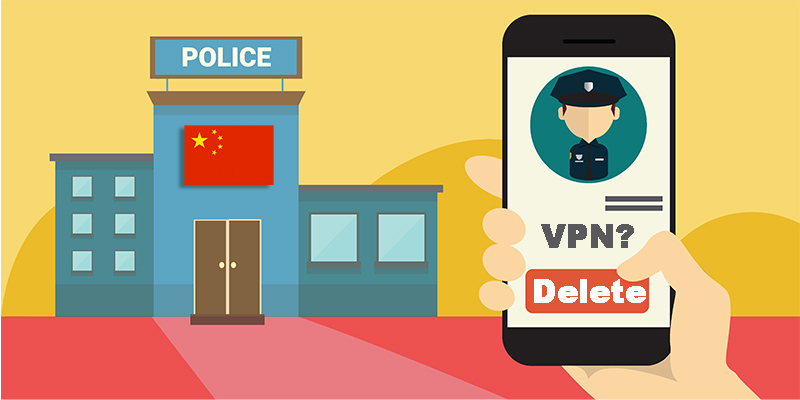 When Should You Install VPN?
It is suggested to install VPN before going to China. China is well aware of the fact that many Internet users use VPNs to access blocked websites. Hence, the country has employed various methods to block VPN access behind its Great Firewall. This includes blocking VPN connections or even blocking access to VPN websites, thereby disallowing users to actually download VPN programs. Many VPNs have been detected and disabled by the censorship system. Therefore, you need to pick the one which is not blocked in this country. You also can choose to install a reliable VPN before the trip as some VPNs' websites are blocked while their VPN software still are able to defeat the firewall. ExpressVPN is recommended as it is not block the firewall and you can visit its websites and download VPN software directly. It provides fast servers, a large number of security features and a friendly interface. That is the way on how to unblock Youtube in China successfully.
How VPN actually Helps?
The first and the foremost thing to do is to go through most of the best VPNs for YouTube in China and the features they offer and subscribe to the one that matches your needs.
You should then go to the website of the chosen VPN for YouTube in China provider and download the VPN for YouTube in China client software for the device that you use or going to use in China.
Once you have made payment and installed the best VPN for YouTube in China software for your operation system, you are all set to make use of the best VPN for YouTube in China service and to surf securely.
Don't forget that you need to choose the best VPN for YouTube in China server from the server list and it is preferably to choose the US server. After this, you will be asked to enter the username and password.
Click on the connect option and wait for the connection to be established between your device and the best VPN for YouTube in China server.
After the connection is set, you just need to refresh the Internet browser's page on your device and visit the YouTube website.
Other Benefits of Using VPN
Some users may think it is not worth investing a VPN for unblocking YouTube in China. In fact, VPNs can help you unblock more blocked services like Facebook, WhatsApp, Instagram, Google and the rest unblocked service. They can help you unblock Netflix, BBC iPlayer and other geo-restricted content from anywhere. Besides, VPNs are great tools for online security and privacy. Many users around the world purchase VPN plan to make their Internet connections more secure. The hackers can use shared connections on public hotspots at coffee shops, hotels, or airports are wide open to steal passwords, bank card detail and other confidential data. VPNs protects your data with bank-grade encryption. There is no need to worry about information leak. Privacy is another reason people use VPN service. Some people don't like the way marketing companies track every aspect of our lives. Some do not feel comfortable when noticing that their ISPs know exactly what they are doing on the Internet. A VPN connection helps mask the digital breadcrumbs we leave when we surf the web. VPNs also let users download via P2P or torrent safely without being caught. There are more benefits of using a VPN and you will know how useful it is when you use one.
If you have any questions about how to safely access YouTube in China, please live chat with YooCare Expert now.

How to Setup VPN on Android?
1. Tap Settings.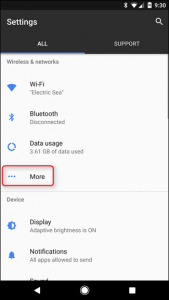 2. Select Wireless & Networks and tap on VPN.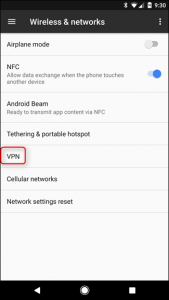 3. Add VPN Network.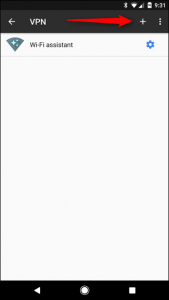 4. Input connection name, select the type of your VPN connection – PPTP VPN, input VPN server address from your account data. Please be carefully – don't use any additional symbols like spaces, http://, www, / …etc in the server address.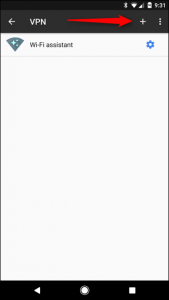 5. Input your Username and password that you received from VPN account service in e-mail.
Save it and tap Connect.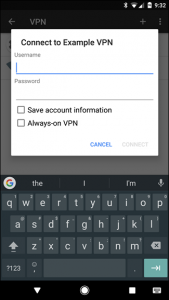 Without the help of VPN, it is hard to access YouTube in China and in such a case they can opt for a reasonable cost and also works in China. After installing the VPN, it has to be made as the default server and then it can access any sites without any trouble.
Top 10+ Best VPN Services In The World
VPN Brands
Servers
Country
# of Connections
Price(USD)
Official Website
3000+ servers in 94 countries.
British Virgin Islands
5
$6.67/Month (Save 49%)
Best Choice
5570+ servers in 60+ countries.
Panama
6
$3.49/Month (Save 80%)
View Deals
200+ servers in 70 countries.
Bulgaria
6
$4.18/Month (Save 50%)
View Deals
Servers over 34 countries &

Still work in China

.
Czechia
5
$4.88/Month (Save 20%)
View Deals
Click Here to Read More Top 10 Best VPN Services »

Conclusion
YouTube is blocked in China along with other popular websites such as Google, Gmail, Twitter and Facebook etc. By the so called Great Firewall of China. Whether you're a long-term resident of China or just traveling there for work or vacation, you can expect to have more than a few connection problems trying to access websites that you have come to take for granted. Up to now, do you know how to unblock Youtube in China? To unblock YouTube in mainland China, you need to defeat the firewall with a VPN. A VPN forms an encrypted tunnel for your data and ensures that the firewall does not know the IP from where the actual request has risen. This is the best preferred method to overcome geo-restrictions which are not only used at homes but also at corporate companies, by professional gamers, and by those who rely on the internet for much of their activities. It enables you to break the barriers set up by the Chinese authorities government and the ISPs and get access to all the content offered on YouTube as if you are accessing it from another country without any restrictions. VPNs are inexpensive, effective and can unblock more sites than just YouTube. You will be able to access all restricted content, gain security as well as anonymity with a reliable VPN. ExpressVPN is highly recommended as it still works in China and users have no risk to use the service for it promises 30 days money back guarantee.

Kindly Reminder: If you have any question regarding how to safely unblock YouTube in China and how to Set up VPN on your device, you are recommended to live chat with YooCare online expert for help.

Published by & last updated on January 9, 2020 7:37 am