Is SoundCloud banned in mainland China? I am currently living in China and can not access SoundCloud. I have tried it on my phone, tablet and desktop and i even switched between WiFi and usage data many times, but with no luck, the SoundClound was not accessible here. I think it has been banned here. This service accompanied me through years, and I don't want to give it up. Is there a way to gain access to SoundCloud in China? Please help. Any suggestion will be appreciated.
Can't Access SoundCloud in China?
SoundCloud is one of the most popular music and audio platforms with a massive, highly diverse music library. It allows users to discover, stream, and share a constantly expanding mix of music from emerging and major artists around the world. This platform has become renowned for its unique content and features, including the ability to share music and connect directly with artists, as well as unearth breakthrough tracks, raw demos, podcasts and more. It also is a great way to connect with fans, share your sounds, and grow your audience on the platform. Lots of music and audio creators use it to share and monetize their content with a global audience, as well as receive detailed stats and feedback from the SoundCloud community. Its app is available on Web, iOS, Android, Sonos, Chromecast, and Xbox One, so you travel with your music to anywhere. Simply save tracks, follow artists and build playlists there. They all are free.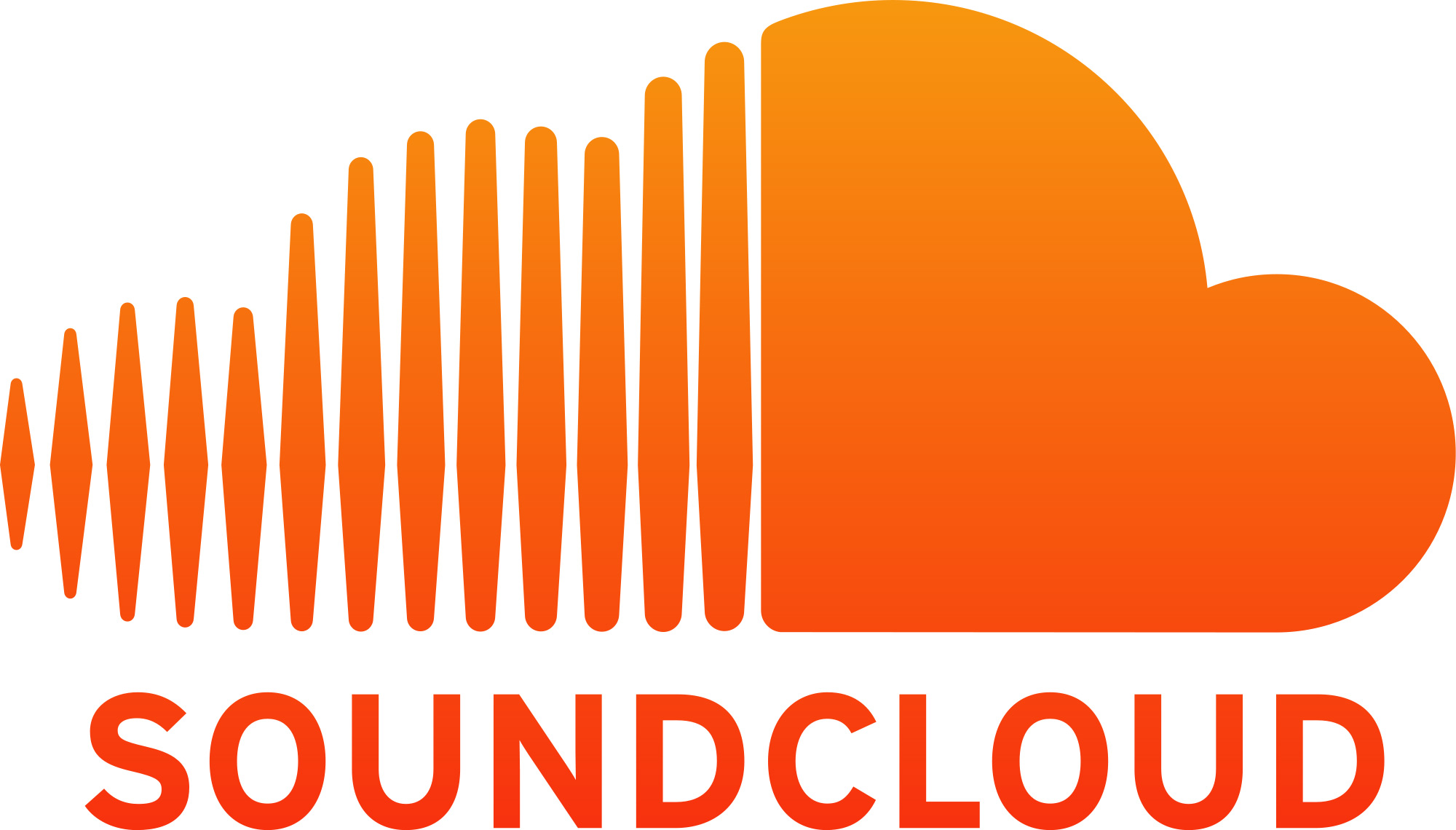 Unfortunately, SoundCloud is blocked in certain country like China and Turkey. Besides, certain artists and songs are only available in some countries. You may not be able to your favorite in country you live. This service has been unavailable in China since 2014. From time to time, SoundCloud gets blocked by the Great Firewall of China. Users in mainland China, no matter they are Chinese or foreigners, they cannot gain access on this platform. China is a big country with billions of citizens. It is also home to the largest and fastest-growing economy in the world. This big country is different from the rest of the world in many aspects. The Internet censorship system is the most classic one.
It has strict filtering of the Internet through the so-called Great Firewall, whereby numerous websites have been blocked, including many of the most popular social utility sites, including Facebook, Instagram, Google, YouTube and SoundCloud etc. The famous firewall filters all online data within the mainland China. The Chinese authority is able to block access to any website believed to conflict with ideological or economic interests. This can be frustrating for people who travel a lot and are used to listening to their favorite artists on this music streaming site. Music fans in China need a workaround to access SoundCloud.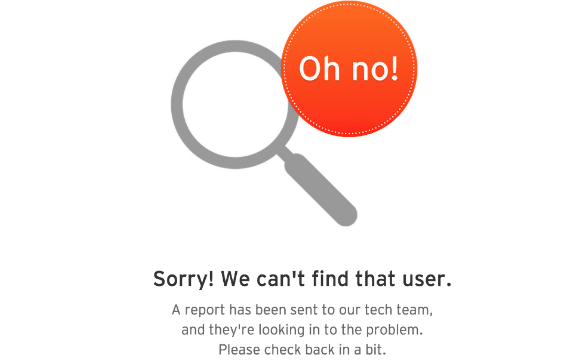 Why is SoundCloud Blocked in China?
According to official statement, they block sites containing "superstitious, pornographic, violence-related, gambling and other harmful information". You may not be able to connect this service to the so-called harmful information. It was reported that people posted dali lama speeches and other anti-government speeches on SoundCloud. After the first few times of this happening, the government gave up the whole site as they could not censor it directly. When you put in the Chinese characters for Falun Gong or something like that on SoundCloud, and you'll probably get quite a few results. They refuse to let their citizens to access those contents as they believe that those contents can corrupt their citizens' thought. The government is not able to control the flow of information and take down single items from the site, they choose to block it and prevent their users from accessing the content. They believe that Soundcloud can be used to quickly spread any kind of political message very easily. Besides, some users believe that the Chinese blocks it to promote their local services. They state that the firewall system protects domestic commercial interests as well as the national security. As we mentioned, China is a country with the biggest population which means it has the biggest market. If all of Chinese people use the same service like QQ music, it will be one of the services that have the biggest users easily. This is also the reason why many foreign companies value Chinese market. However, SoundCloud can't compete with the local music streaming services like QQ music and KuGou music etc. due to the high Internet censorship. Without the competition of foreign companies, the local service will have a very good position in the market and grow quickly and steadily. No matter what the block reason is, you can't change the fact that you can use it normally in China. You need extra help to unblock it there.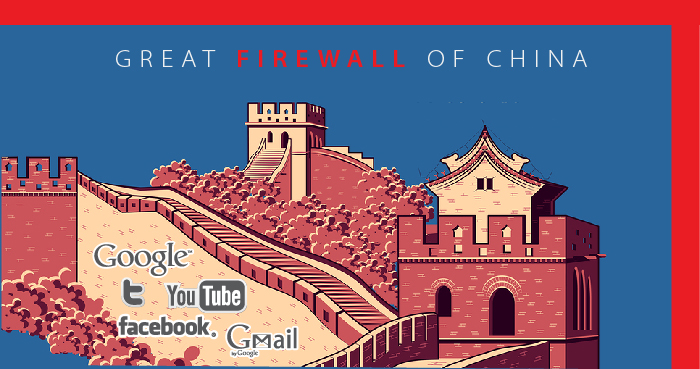 How to Access SoundCloud in China?
The Great Firewall is a part of the Golden Shield Project, which covers various areas of China's national network security. It is known as the most advanced and powerful firewall on the earth. The Chinese government built the system to block specific websites, filter keyword and monitor the activity of Internet users, leaving access only to content that complies with strict governmental policies. Website blocking is one of the practices the Chinese government employs to regulate the Internet domestically. They add millions of domains and various key words in the list of firewall. They use technical methods to make the sophisticated surveillance system work, like IP blocking, URL filtering, Man-in-the-Middle attacks (MITM), DNS and packet filtering, and others.
Chinese users may not pay attention to the website block because most of them tend to use some domestic alternative sites that mostly are only available in Chinese. However, it is really a serious issue and has huge effect on foreigners. Some of them even give up the idea of travelling to China. When facing totally different people, culture, language, they need courage to move on. If they can't use services and websites they used in their own countries, it is horrible in some ways. We tell you that it's bad idea to give up travelling to such a great country with thousands years of histories. Luckily, you can bypass the Internet censorship and unblock SoundCloud in China with less effort on your side. So far, the most effective way to unblock SoundCloud in China is to use a VPN. VPN stands for virtual private network. It reroutes your Internet traffic through a remote server and changes the IP address. This way, you will virtually appear to be in a different location. You can choose to connect to any server which allows access to SoundCloud. You will be able to bypass country-specific restrictions and censorship when going online. As different VPNs are good at different aspects, you need to pick the right one for your need. Some of them may focus on security while some of them pay more attention to privacy protection. Some of them are very fast and good at bypassing government censorship and avoiding VPN block. It is important to choose a reliable VPN service provider that has technical capabilities to operate in markets as tough as China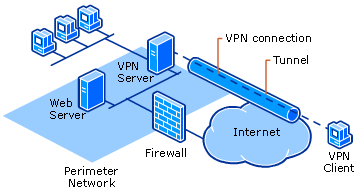 Step-by-Step Guides to Access SoundCloud with a VPN in China
1. Sign up a reliable VPN like ExpressVPN for SoundCloud list.
2. Download VPN software based on your operating system and install it on your internet-connected device. You can see what operating system the VPN provider supports and download the right one from its homepage.
3. Connect to a VPN server in a country or city fitting your streaming requirements. US servers are recommended as they are the safe bet for those wanting to unblock the most SoundCloud content.
4. Once you're connected to the VPN service, open SoundCloud and start streaming away. To avoid any playback issues, stay connected to the VPN while streaming music.
How Does VPN Actually Help in Accessing SoundCloud in China?
How does a VPN defeat the Great Firewall of China? Firstly, the VPN masks your IP address and connects you to remote servers. It allows you to hide your IP address from any country where SoundCloud is not blocked. The firewall will not see the location you get from the VPN provider. In other words, they do not know you are in China. Usually, some VPNs have specially-optimized servers for use in China to circumvent the firewall. Special VPN protocols and tunnels are used to make VPN server traffic appears as SSL traffic, which makes it difficult for external regulators to block activity through firewalls and identification using DPI capabilities. Some VPNs use peering to connect through the local ISPs who help their government censor Internet users. In addition, they use strong AES 256-bit encryption to prevent ISPs and government from viewing your online activities. They can't see your connection and have no reason to censor your sessions. Some users in China actively participate in a form of self-censorship as they notice that their behavior online is being monitored and scrutinized. You don't have to do that at all. The unbreakable encryption will keep the snoopers, hackers, ISPs and even government away from your online activities. With a VPN, you can browse privately. You are anonymous and are able to unblock SoundCloud in China safely.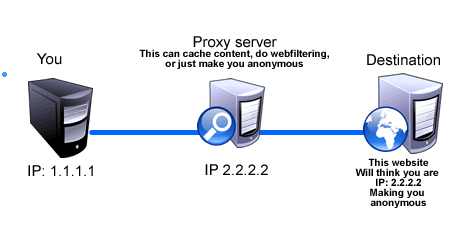 Tips for Selecting VPNs for China
The VPN you choose should work in China. As we know, the Chinese authority has updated the firewall constantly to block VPNs. In fact, they notice that users utilize VPN to bypass the firewall. To control the Internet users' activities as much as possible, they decide to block VPNs as well. Many VPN companies based in China have been shut down. GreenVPN is one of the examples. For the foreign VPNs, they disable them or block the websites with the help of firewall. If the VPN you use can't help you unblock SoundCloud there, it might be disabled. You need to choose another one. As the use of VPNs and Smart DNS has risen dramatically in the last few years, the VPN providers have to evolve to overcome restrictions targeted against their use. There are still many options for you to choose. If you are about to move to China, you can download VPNs before you pack. Though the some VPNs' websites are blocked, the VPN apps still are able to bypass the firewall. The condition is you need to download and install it before arriving in China.
Besides, you are suggested to pick a VPN which is optimized for China. This kind of VPN has servers optimized for network in China so that you can have the best streaming experience on SoundCloud. It will be great if the provider offers servers in Hong Kong, Singapore or other regions and countries that are close to mainland China. With those servers, it reduces the time in rerouting between servers and you so that you can stream on SoudCloud freely as fast speed.
You should select a VPN which is fast. Speed is a very important factor on selecting a VPN. You want a VPN to assist you to stream music on SoundCloud freely. If the VPN slows down your connection badly, you can't load the songs quickly. You have to wait for minutes to download a song. When listening to a song online, it gets stuck frequently. That will ruin your mood or even the song. It is very important to pick the fast VPN. In addition, the VPN should be compatible with various devices and operating systems so that you can stream music on both mobile devices and desktops any time you want.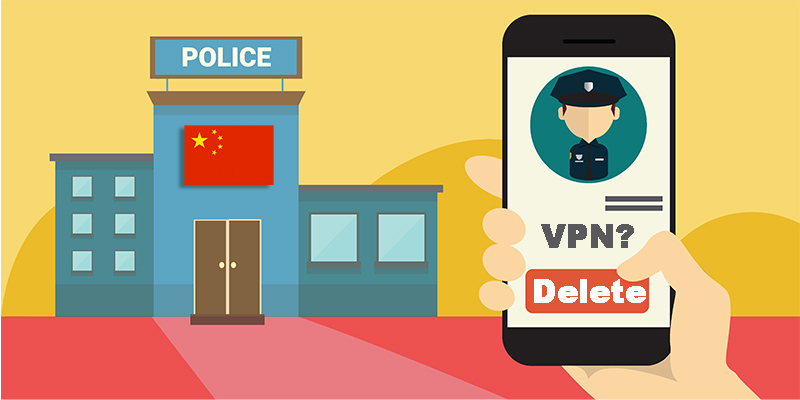 Is it Legal to Use SoundCloud and VPNs in China?
All users long for unblocking their favorite websites after moving to China. However, some of them do not know that VPN can help them. Some of them know about VPN while they do not dare to use to it because they are afraid that they will break laws of China and get in trouble with the government. They are lack of sense of security in foreign country. We can tell you that you can use both VPN and SoundCloud in China. So far, there is no law that is made to rule that using VPN or SoundCloud is illegal in China. After all, there are lots of students that are sent to China for study. Officials and businessmen go to China every day for various reasons. Cooperation between China and the rest of world will not exist if they completely ban VPNs and the websites that are the list of their firewall. Therefore, you can feel free to use VPN to unblock SoundCloud in China. In China, you had better not use VPN to post aggressive statement on Chinese politics and other sensitive aspects. Otherwise, your VPN account will be blocked. It is totally safe to use VPN to listen to music on SoundCloud or other blocked services like Facebook, Twitter, WhatsApp, Instagram, Google and YouTube etc. in China.
If you have any questions about how to safely access SoundCloud in China, please live chat with YooCare Expert now.

How to Setup VPN on Android?
1. Tap Settings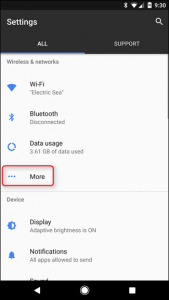 2. Select Wireless & Networks and tap on VPN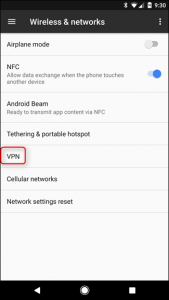 3. Add VPN Network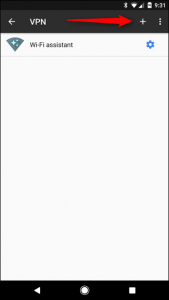 4. Input connection name, select the type of your VPN connection – PPTP VPN, input VPN server address from your account data. Please be carefully – don't use any additional symbols like spaces, http://, www, / …etc in the server address.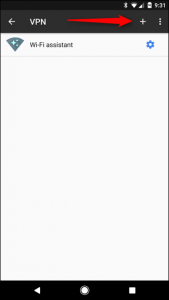 5. Input your Username and password that you received from VPN account service in e-mail.
Save it and tap Connect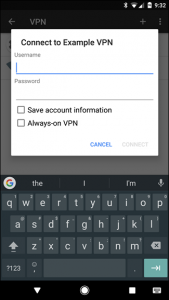 Without the help of VPN, it is hard to access SoundCloud in China and in such a case they can opt for a reasonable cost and also works in China. After installing the VPN, it has to be made as the default server and then it can access any sites without any trouble.
Top 10+ Best VPN Services In The World
VPN Brands
Servers
Country
# of Connections
Price(USD)
Official Website
3000+ servers in 94 countries.
British Virgin Islands
5
$6.67/Month (Save 49%)
Best Choice
5570+ servers in 60+ countries.
Panama
6
$3.49/Month (Save 80%)
View Deals
200+ servers in 70 countries.
Bulgaria
6
$4.18/Month (Save 50%)
View Deals
Servers over 34 countries &

Still work in China

.
Czechia
5
$4.88/Month (Save 20%)
View Deals
Click Here to Read More Top 10 Best VPN Services »

Conclusion
SoundCloud is one of the best ways to listen to and discover new artists and music. It is a pity that the Chinese government blocks it for certain reasons. The easiest way to unblock SoundCloud in China is using a VPN. It allows you to disguise your internet-connected device as being in another country. The firewall only works to block connection arisen from mainland China. With the worldwide servers, you can use Internet in China freely. VPNs enable you not only to unblock SoundCloud but also Netflix, BBC iPlayer and others services with geo-restriction. If you still have no idea which VPN you should purchase, you are welcomed to contact computer experts for suggestions. Get an amazing VPN to unblock SoundCloud in China. You can try ExpressVPN or Avast SecureLine VPN as they still work in China and with 30 days risk-free.

Kindly Reminder: If you have any question regarding how to safely access SoundCloud in China and how to Set up VPN on your device, you are recommended to live chat with YooCare online expert for help.

Published by & last updated on January 9, 2020 7:38 am