Do you know how to unblock Twitter in China? Are you able to use Twitter is China? Do you see any error when trying to load Twitter app after arriving in China? Is it blocked in China? If so, is there a way to unblock it? What do you do to unblock this service in the country with many Internet limits? In this article, we will tell how to securely and fast Access Twitter in China.
Can't Access Twitter in China?
If you live in or ever had been in China, you may notice that many websites and services are banned there. As a foreigner there, you can't visit many websites like you did in your home country. You even can't use the most popular social media platform like Facebook, Instagram, WhatsApp and Twitter in this country. In your country, you might use Twitter to contact and share interesting stuff with your family and friends. However, you probably lose connection with them on Twitter after arriving in China if you didn't notice and prepare for the block. When you try to open its website on browser, you will see "This site can't be reached." Though it keeps refreshing, you will always get the same result. Then how to unblock Twitter in China successfully? You will get the answer by reading the content below.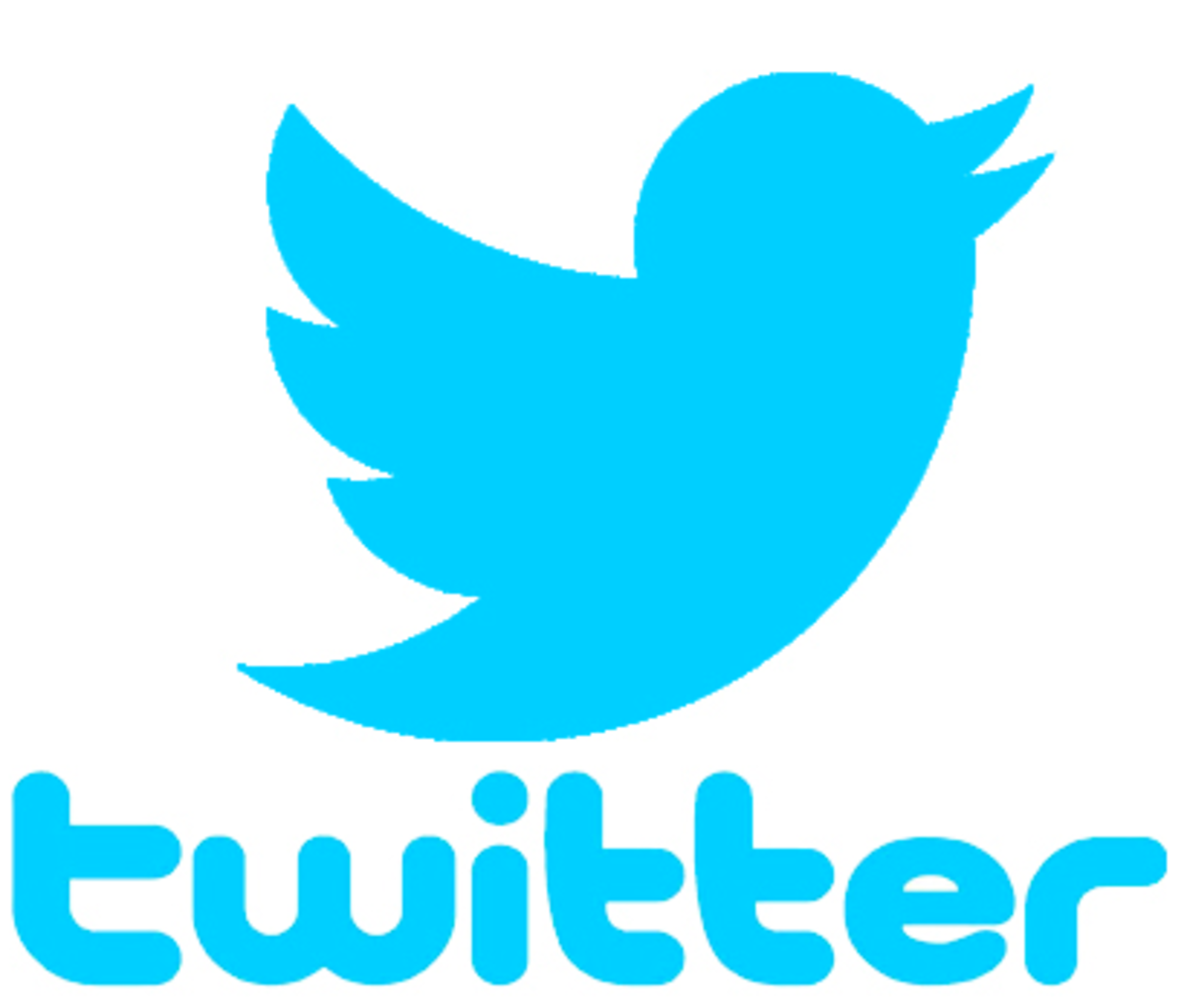 Twitter is online news and social networking site where people communicate in short messages and share pictures, videos as well as interesting news. Users can discover interesting people and companies online and to follow their tweets for as long as they are interesting. They are allowed to blog whatever they want, whether it is politics, sport, cooking, fashion etc. Users are limited to posting messages of 140 characters or less which makes it scan-friendly. This is ideal for our modern attention-deficit world. You can follow interesting twitter users and view hundreds of tweets in few minutes. It allows you to comment others' stories and exchange different ideas. It's possible to find people with the same hobby around the world while staying at home. Since it's blocked in China and other countries that control their Internet strictly, a VPN is needed to encrypt your Internet traffic and route that data through a remote server where that traffic is not blocked.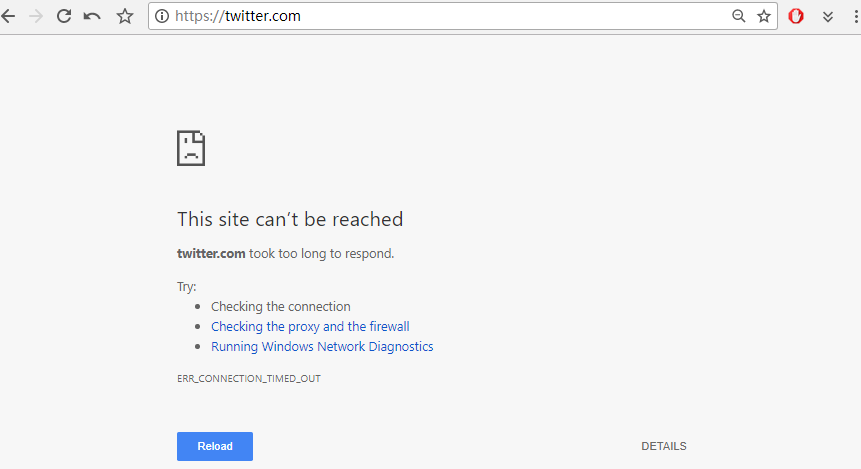 Why is Twitter Blocked in China?
China is a great country though it is still a developing one. It has always been a leading role in technology, economy and many other aspects. Why does it block Twitter? There is no doubt that Twitter is a great service around the world? How come it is blocked by such a big country? It is because this service once brought big trouble to the country. Back in 2009, the separatist used Facebook and Twitter to communicate and organize a riot in XinJiang Province. The normal demonstration became violence with the help of social media platforms. The riot had bad influence on their rule both at home and abroad. Thus, the government believed that it was the users on western social media platforms provoke Chinese people into turning against the government. Twitter has been considered as a threat to the unity and development of the nation. The Chinese authority leant a lesson from the history and recognized how powerful the online social media could be. After all, a developing country once was destroyed by the uncontrolled online statement.
The Chinese authority stated that it was for the social well-being of the people that social sites like Twitter have been blocked by the national firewall. In fact, Facebook is not the only service that was blocked by the firewall in 2009. YouTube, Google, Twitter and other millions of services were also in the listed of sites that might provoke the riots happened in 2009. The Internet works differently with the way it works around the globe. There are many limits to set what websites and services that their citizens can't use. That keeps users there away from lots of prominent International websites. Since the initial block in 2009, China has maintained that block status for the social media platform. Chinese authorities stop users from accessing it as they cannot control the content produced on Twitter, making it a danger to the ideals of the Communist Party.
How Does China have over10 Million Twitter Users since It is Blocked there?
You know what? There are over 10 million of Twitter users in China regardless of the government ban. At the beginning, the government block had big effect on its Chinese market. Twitter-like services like Wechat and Weibo etc. have been developed to replace it in the market. However, it does not disappear from this country. Twitter still can make money in China by offering Chinese companies and media a gateway to global audiences by advertising on its service. In those years, there is still a significant presence in the country of Twitter users who are accessing the platform despite the government's censorship. They are not turning against to the government or performing bad activities with this service. They simply prefer Internet freedom and enjoy their favorite content without limit. Some of them are western users who need this platform to contact home. Some of them are native users who need it to interact with their foreign customers and expand their services to the global market. Some schools and government companies even need this service for international cooperation. Therefore, it is not possible to block Twitter completely in China. The firewall still exists and it always has been updated, so users need extra tool to hide their locations and bypass the strict Internet censorship.

How to Unblock Twitter in China?
It is well-known that China has the most advanced censorship system. The Great firewall of China has blocked a huge number of services. It uses your IP address to know your location, and further decide whether to block your connections. When you try to use Twitter in mainland China, it detects your China-based IP, thus disconnecting you. It redirects you to a page with error. It only blocks your connection for few seconds. However, it is not a piece of good news because it keeps disconnecting you though you still stay on the website and the website refreshes automatically regularly. It's a dead end. To use Twitter successfully, you need to hide your location and connect to servers outside China. That's how VPNs help. You can get IP address from various server locations around the world to replace your true one. Once you use an IP address from the VPN provider, your ISP and the firewall will only see the fake IP one. They believe that you are outside China and your real location keeps private. Besides, the VPN encrypts your online traffics with advanced security technology. Special protocols and latest tunnel are used to defeat the most powerful firewall. All your Internet requests to Twitter and other blocked services are sent over private and secure tunnel. In this way, you can escape blocks imposed by the Great Firewall and avoid censorship while using a VPN in China. As your connection is secured, you don't need to worry about hackers or the government intercepting your communications or violating your privacy. Many VPN services work with any sort of device and allow you to connect to servers located in a large number of locations across the world. For best effect, you would connect to a country outside of China where social media services like Twitter are not blocked. You will be able to unblock Twitter and protect privacy as well in China.

How can VPN help in Tweeting?
VPN is a useful technology while it's not hard to understand. VPN stands for Virtual Private Network. When it works, it reroutes your connection to the VPN server and the session is protected with military-grade encryption. Your data travels through the private network like the water flows in a sealed tunnel. Others do not know what's going on in this "tunnel." Next, the server delivers your data to Twitter. From Twitter and other parties' sides, you are sending request from the place where the sever you chose is located. The service gives response after receiving your request. The server will get data and send it back to you. No one can track back to you. Though your connection is redirected several times, your connection will not be affected obviously because leading VPNs uses advanced technology to minimize the effect. We suggest you connect to a server which is closer to your location or the location of Twitter company is based. How to tweet with a VPN in China? You will need to sign up with a desired VPN provider and install VPN on your preferred device. If you do not want to add the application, choose the server and then change the VPN configuration of your device. Once you have set the VPN configuration of your device, then all your Internet services will be based on the server that you have selected online. The VPN setup is pretty easy and you can get it done instantly without complicated computer knowledge. Once you have installed the application, add the server and Log in to your Twitter account before tweeting. You will be able to use Twitter without problem.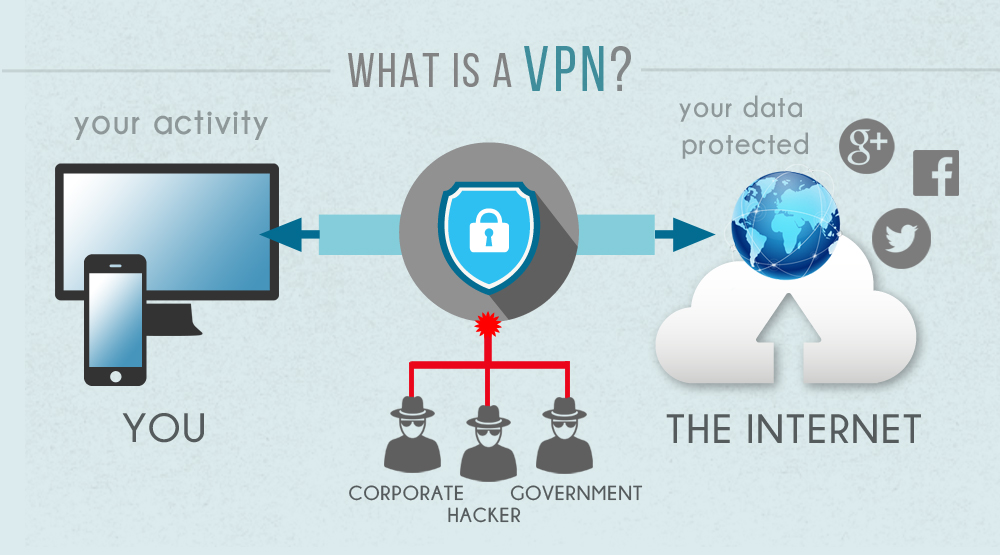 Still can't Unblock Twitter with a VPN?
Some users complain that Twitter does not load even though they are connected to a VPN. It's important to note that China is fully aware that many people are using VPN services to bypass the Great Firewall. To control the users' online activities, the highly advanced Internet censorship system block VPNs as a response to the nationwide increasing use of VPN. The VPN website itself and the ability to even download the program are also blocked. Though their websites are blocked, the VPNs are able to bypass the firewall. The condition is you have to install and set it up on your device before you go to China. Therefore, it is always better to purchase VPN before you arrive in China if possible. That gives you the time needed to set it all up and test it before boarding the plane. You'll have one thing less to be worried about once you get there. If you are already in China, look for a VPN like ExpressVPN because its websites are not blocked by the firewall. You can visit the website and purchase a plan directly. If you prefer another VPN provider while its websites are blocked there, you can use Shadowsocks to download and set up VPN first. Once VPN runs normally, you are able to unblock Twitter to communicate and share with friends freely.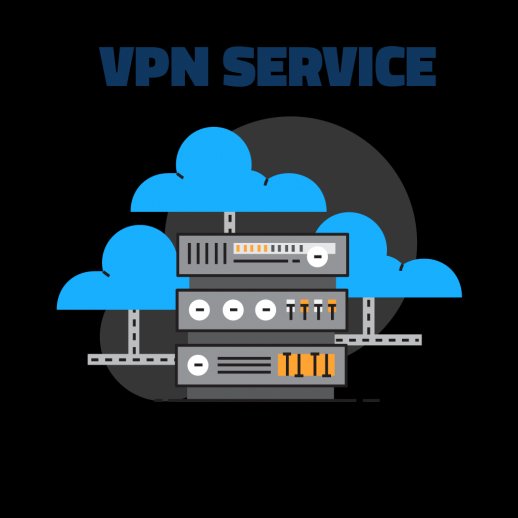 Can't Use Local Service with a VPN?
Foreigners not only need their home services, they also need local services so as to live normally there. When using a VPN, your IP address appears from outside China. However, some local services are not available for users with non-China-IP. For example, Tencent Video, NetEase Cloud Music and other China-based only are open to users in China. You can't watch videos or listen to music on the platforms. You will get error like "This service is not available in your region/country" when opening the apps. When visit it on browser, you may see "There is no Internet connection" or other similar error. You will not be able to play together with your friends in China. In this case, you can switch to servers in China switch off VPN. Usually, the VPN interface is very clear and the client is very easy to use. You can switch between different servers and quit VPN client with single click. Remember to switch on VPN after you fish using local services so that you can receive message on Twitter in time in case your friends need you.
If you have any questions about how to unblock Twitter in China safely, please live chat with YooCare Expert now.

Guides to Unblock Twitter in China
Before you read the steps, let us tell you something important. Some VPN websites are filtered by the Chinese government almost every day, and hence there may be a possibility that some of these websites are not working anymore. So make sure that you have seen the updated VPN list before choosing one.
1.Register on the website and buy the subscription pack.
2.Download the application based on the device that you will be using.
3.Add the server nearby Chinese mainland so that you can get the quicker results.
4.In the case you do not want to add the application then you will need to follow the following steps:
a. You will have to select the server right after getting the subscription.
b. Then you will need to add the exact information to activate the VPN into your device. Go to the setting option and change or add the VPN configuration and enable the VPN for your entire web search.
How to Setup VPN on Android?
1. Tap Settings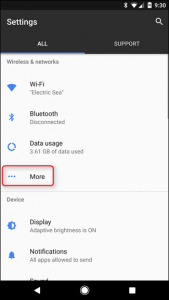 2. Select Wireless & Networks and tap on VPN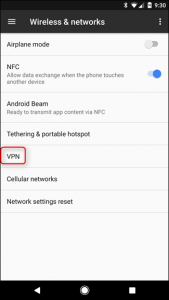 3. Add VPN Network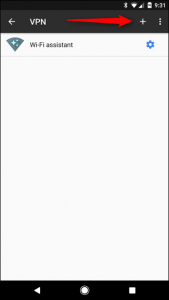 4. Input connection name, select the type of your VPN connection – PPTP VPN, input VPN server address from your account data. Please be carefully – don't use any additional symbols like spaces, http://, www, / …etc in the server address.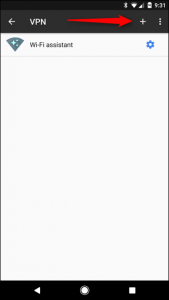 5. Input your Username and password that you received from VPN account service in e-mail.
Save it and tap Connect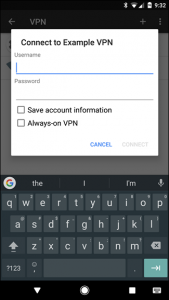 Without the help of VPN, it is hard to access Twitter in China and in such a case they can opt for a reasonable cost and also works in China. After installing the VPN, it has to be made as the default server and then it can access any sites without any trouble.
Top 10+ Best VPN Services In The World
VPN Brands
Servers
Country
# of Connections
Price(USD)
Official Website
3000+ servers in 94 countries.
British Virgin Islands
5
$6.67/Month (Save 49%)
Best Choice
5570+ servers in 60+ countries.
Panama
6
$3.49/Month (Save 80%)
View Deals
200+ servers in 70 countries.
Bulgaria
6
$4.18/Month (Save 50%)
View Deals
Servers over 34 countries &

Still work in China

.
Czechia
5
$4.88/Month (Save 20%)
View Deals
Click Here to Read More Top 10 Best VPN Services »

Conclusion of How to Unblock Twitter in China)
It is a fact that Twitter is banned by the Chinese government. There is no sign that it will be unblocked in China due to various reasons. Luckily, users don't have to give up their favorite apps or leave China. To use Twitter in China, you only need a VPN to circumvent the Great Firewall of China to use the Internet freely. The firewall blocking is based your Chinese IP address if the server comes to know that you are in China, then it will not provide you the result. Therefore, you need IP mapping. VPN providers offer a large number of IP address and server locations around the world to spoof users' real locations, allowing you to use an Internet connection outside of China, thus bypassing the country's web censorship system. Once you run a reliable VPN on your device, it masks your IP address and lets you become anonymous on the Internet to prevent malicious tracking. They also encrypt users' all connections to the Internet to stop hackers and snoopers from intercepting your online sessions and stealing valuable information. So far, there is no law is made to forbid people to use VPNs. Hence, it is legal to use in China because it is required in the educational institutions and the business companies. VPN is the most reliable and effective way of unblocking Twitter and other blocked services in China. Your privacy and confidential information will be highly protected as well. The three most famous and most trusted VPNs in China are ExpressVPN, PureVPN and NordVPN. Common benefits of reliable VPNs include unlimited bandwidth, high-level security, no data caps and no-logs policies. You will know how useful VPNs are. Get a VPN to unlock Twitter and enjoy the fast, secure and freely Internet in China. It is worth every cent.

Kindly Reminder: If you have any question regarding how to unblock Twitter in China and how to Set up VPN on your device, you are recommended to live chat with YooCare online expert for help.

Published by & last updated on January 9, 2020 7:58 am