Is Facebook blocked in China? If so, how to unblock Facebook in China successfully? Users who try to access the website from the mainland will be greeted with an error page. On the app, the app will not refresh and users will not receive notifications. Is it possible to unblock Facebook in China? Yes, there still are ways to unblock it. In this case article, we will tell how to access banned service like Facebook from mainland China.
Can't Use Facebook in China?
Facebook is considered as one of the most popular social media websites in the world. This service was started in 2004. Since it has been launched, the company has updated it constantly with more and more functions. It also has been developed with high encryption to ensure users' communications are safe and private. Many people use it on a daily basis and many companies use Facebook to promote their businesses and connect to their customers. It allows users to share photo & video, post a story and make friend with people from around the world. As this service has billions of users, it has been used as an effective tool to promote business. You may see it on almost every website as a button to share product or article.


It is surprising that this famous service is not available in some countries because it is blocked by their government. China is one of those countries. After you arrive in China, it can be difficult to share your photos and thoughts with friends and family over Facebook. Some Chinese users even don't know its existence. When you try to visit this website, the national firewall will disconnect you once it detects your China-based IP address. Some of you may think it's the connection or device issue. In fact, it is well-known that China has blocked millions of websites. Both foreign and native Chinese users face the same case. To unblock Facebook in China, you need to find a way to bypass the firewall.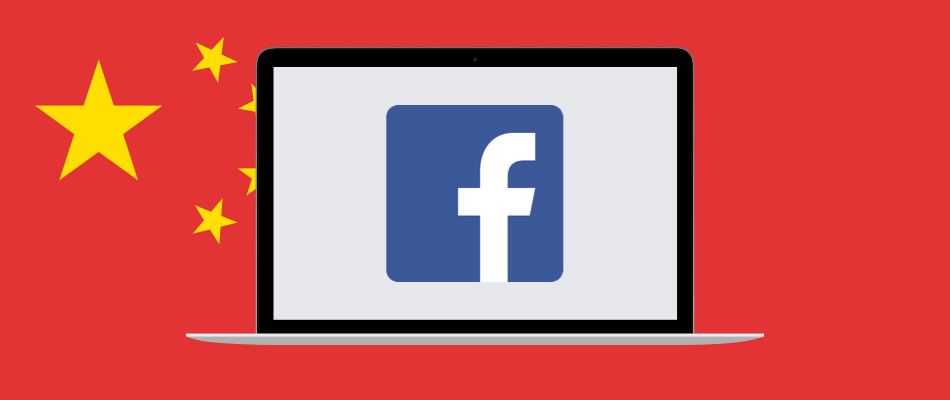 Why You Can't Access Facebook in China?
Facebook has become an important part in some users' life and they can't image life without it. How come such an influential service is blocked in China? Facebook was first banned in China in 2009 due to a series of riots in the western capital of the Xinjiang province, Urumqi. It is reported that the independence activists that are mainly made up of minority Muslim Uyghurs used Facebook as part of their communications network. They organized a street demonstration in Ürümqi to demand a government investigation about the murder of workers. At the first beginning, it was only a normal protest. Unfortunately, the demonstration became violent, resulting in Riots in Ürümqi. To avoid further trouble, the government decided to block the access to Facebook in China. They believed that users on social media platforms could easily be provoked and turn against the government. In this way, western social media platforms that are out of China's control have been considered as a threat to the government. Besides, the block brings more benefits. The government can give rise to homegrown social networks by blocking foreign ones. For instance, RenRen was the first Facebook-like social network to become popular after Facebook fell in this country. It also fell into obscurity because Chinese users flocked to WeChat which is the most popular social network and messing app.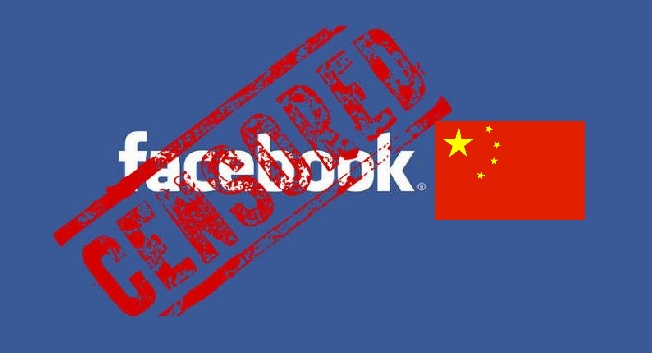 China has the strictest Internet censorship. It employs thousands of people to manage its censorship program and the cooperation of Internet companies in China is what makes it effective. That means the local ISPs who know who you are and what you are doing on the Internet exactly help the government to censor you and they will not let you access the banned websites like Facebook. However, the social media company still is very interested in entering this country to expand its business because it has the world's largest population. It's a huge market. In fact, the CEO of Facebook visited China many times in recent years and he even had conversation with the Chinese President on some occasions. However, there's still no sign that this service will be unblocked in China.
How can They Censor Users' Online Activities?
China is a very different country in many respects. It has different rules and state system. You are suggested to learn more about this country before moving to it. One of the different things is the nationwide restriction on Internet access. The government set a wide range of filtering system known as the Great Firewall of China in order to keep its citizen away from accessing the websites considered by the authority as containing so called "harmful contents". It's as powerful as its another name, the golden shield. The firewall utilizes IP blocking, DNS filtering, URL filtering, packet filtering, keyword filtering, VPN blocking, manual enforcement and more methods to perform its tasks. It has lists of IP addresses for sites on the web or Internet-based services that it does not want its citizens to access. Its DNS Filtering system blocks access to websites based on their domain names. The firewall also uses URL filtering to check a page's URL as well as the URLs of any images or videos a page loads for banned terms. In addition, it inspects the actual data passing through its servers and routers to block any associated with banned sites.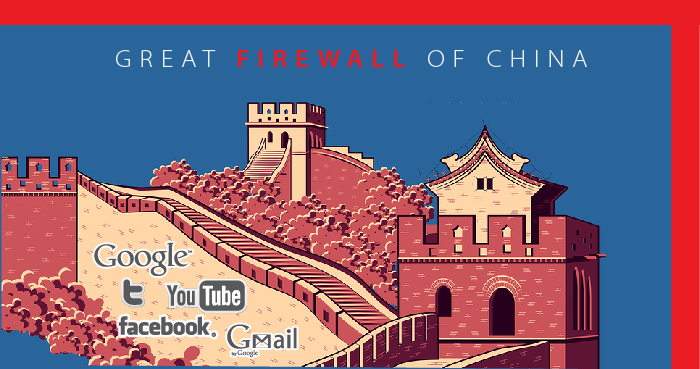 This firewall is considered as the most advanced one on the earth. To regulate the nation's Internet, they make use of the legislative actions and enforcement technologies. The ISPs owned by government and domestic Internet companies work together to make the system operate normally. Millions of online resources deemed inappropriate or offensive by authorities. Those services largely are western news media, social networks and sites built on user-generated content. Besides, pornographic, paranormal, obscene and violent are also banned because they think those content can corrupt their people's thought.
How to Unblock Facebook in China?
The blocking of Facebook may not affect local users a lot because they tend to some domestic alternative sites that can be accessed in their country easily without any limit. Some users may still need Facebook as they always have been used it to contact their customer. For foreigners it is really a serious issue. They are very need of this app to contact home. Some even give up the idea of traveling or moving to China as most services they use are blocked there. Without Google, users can't search and find the answers when their have some questions, without Gmail and Facebook, users lose the connection with their family and friends. We can't tell you that it is a bad idea to refuse entering China. It is a great country with a long history, beautiful tourist destinations, delicious food and nice people. For Internet issue, there is always a way out.
Actually, it is quite easy to bypass the firewall. You don't need to be tech savvy. You can get it done within few minutes even you are computer illiterate. All you need to do is get a VPN and install it on your device. VPN is Virtual Private Network which helps users bypass government censorship and encrypt connections to the Internet to avoid privacy leak. The VPN provider offers a series of servers set around the world, allowing users to connect to get different IP of the locations where those servers set in. You can select any IP address to disguise your real one. In this case, your ISP and the firewall only see the IP address offered by the VPN provider. As you are not from China from their view, they have to reason to block your connection. You can use Facebook and other blocked services three freely.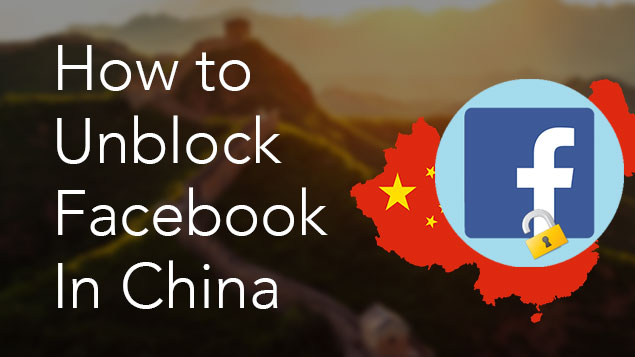 How does a VPN Work?
VPN is the most effective and secure way in defeating the Great Firewall of China. It connects you to the remote server which can be from any country. After you connect to one of the servers, it gives away a fake IP address when you surf the Internet. It also secures your Internet connection with military-grade encryption to keep your information private while online in China. To unblock banned websites from China, you need to connect to a server in a country or region where Facebook is not blocked. Commonly, the VPN provider offers server location around the world. You have many options to choose. Your personal IP address and location remain private. Sometimes, this is not enough as they work on updating the firewall all the time to block VPN. Therefore, certain protocols and tunnels are used to avoid blocks imposed by the Great Firewall and escape censorship while using a VPN in China.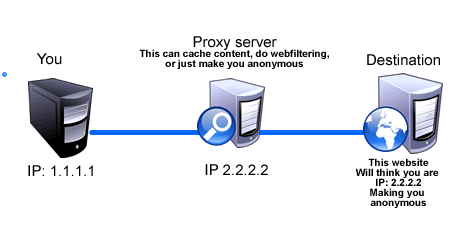 Is it easy to use a VPN? Yes. You can buy a VPN plan to get a VPN account. The instructions on how to setup VPN on your computer or mobile devices will come along. You can download the VPN app from its official website or the third party app store. Then, install and enter the VPN connection information to activate your account. Once it runs, you can connect to server locations in North America, South America, Europe, Asia, Africa or Oceania so as to experience the Internet without restrictions. Get rid of the high restriction of the Great Firewall and stay connected on Facebook anytime and anywhere with a VPN.
Which VPN Should You Choose?
There are many VPN service in the market you can sign up with. However, you should note that many VPN providers' websites are blocked in China as well. The firewall is constantly being upgraded now and then. More and more VPNs are being blocked every time it upgrades. You need to find a VPN service that work well in China. Besides, the VPN should be fast. When a VPN works, it creates an encrypted tunnel between your device in mainland China and a VPN server somewhere else in the world, making it very difficult for China's ISP and firewall to determine which sites you are actually visiting. It also reroutes your connection to the remote servers to spoof your location. In this way, it may slow down your connection a bit. The good VPNs do not affect your connection obviously. The great ones even give you a faster connection. Network in China after 8 PM (Beijing time) is slowed down obviously. You have to wait for a long time to load a video or game. Pick the VPN which gives you a wide selection of servers to choose from worldwide, unlimited bandwidth, strong security and no data caps. With a VPN, you can escape from the ISP throttling and enjoy fast speed and Internet freedom. VPN providers usually offer monthly and yearly plans. We suggest you sign up yearly plan because you can get saving to purchase a long tern subscription. It costs less money per month.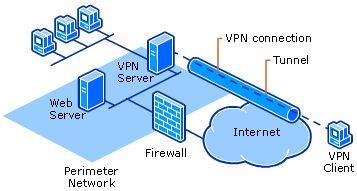 Is it Worth to Invest a VPN?
Is it necessary to purchase a VPN plan? The answer is Yes. We do not suggest you use a free one. It is because signing up for a free VPN service often involves a whole unwanted thing. You may end up with downloading a lot of unwanted software that bring you a flood of ads. Besides, you may open yourself up to identity theft as your browsing data and even your bandwidth can be sold onto third parties and programs. Some free VPNs do not collect your information, but they notoriously slow and unreliable, thus handling anything more than loading your Facebook newsfeed is next to impossible. It will take a long time to load a single Facebook page, let alone post a tweet or comment on a photo. In this case, it is much better to use a local social media app. If you travel to China a lot or have to stay in China for years, you are suggested to buy a VPN service that has features made specifically for China.
If you have any questions about how to safely unblock Facebook in China, please live chat with YooCare Expert now.


Guides to Unblock Facebook in China
Before you read the steps, let us tell you something important. Some VPN websites are filtered by the Chinese government almost every day, and hence there may be a possibility that some of these websites are not working anymore. So make sure that you have seen the updated VPN list before choosing one.
1.Register on the website and buy the subscription pack.
2.Download the application based on the device that you will be using.
3.Add the server nearby Chinese mainland so that you can get the quicker results.
4.In the case you do not want to add the application then you will need to follow the following steps:
a. You will have to select the server right after getting the subscription.
b. Then you will need to add the exact information to activate the VPN into your device. Go to the setting option and change or add the VPN configuration and enable the VPN for your entire web search.
How to Setup VPN on Android?
1. Tap Settings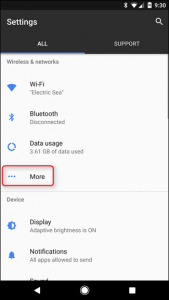 2. Select Wireless & Networks and tap on VPN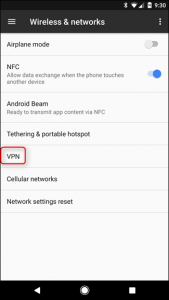 3. Add VPN Network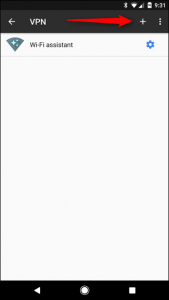 4. Input connection name, select the type of your VPN connection – PPTP VPN, input VPN server address from your account data. Please be carefully – don't use any additional symbols like spaces, http://, www, / …etc in the server address.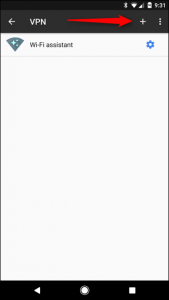 5. Input your Username and password that you received from VPN account service in e-mail.
Save it and tap Connect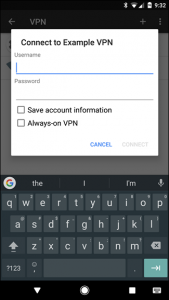 Without the help of VPN, it is hard to access Facebook in China and in such a case they can opt for a reasonable cost and also works in China. After installing the VPN, it has to be made as the default server and then it can access any sites without any trouble.
Top 10+ Best VPN Services In The World
VPN Brands
Servers
Country
# of Connections
Price(USD)
Official Website
3000+ servers in 94 countries.
British Virgin Islands
5
$6.67/Month (Save 49%)
Best Choice
5570+ servers in 60+ countries.
Panama
6
$3.49/Month (Save 80%)
View Deals
200+ servers in 70 countries.
Bulgaria
6
$4.18/Month (Save 50%)
View Deals
Servers over 34 countries &

Still work in China

.
Czechia
5
$4.88/Month (Save 20%)
View Deals
Click Here to Read More Top 10 Best VPN Services »

Conclusion
If you have read the content in this article, you understand the fact Facebook is banned in mainland China. It has been on the list of the Great Firewall. You can't visit the website. Even though you installed Facebook app in your own country, you can't send or receive message or post a story after you went to China. The firewall even blocks tools that are used to bypass it. So many users want to seek for an effective way on how to unblock Facebook in China. Well, you need a reliable and powerful VPN to defeat the Internet restriction. It hides your IP address and connects you to a server from another country for purposes of masquerading your network so that it looks as though you are somewhere else. It also utilizes encryption to scramble the packets of data so that nothing will recognize it. Its client wraps each packet inside another packet before transmitting it to the server at the other end of the tunnel. In this way, you bypass the firewall successfully and are able use Facebook in mainland China freely. A useful VPN not only helps you circumvent censorship, but also protects your personal data and location, allowing you to send data securely across the world. You may wonder if it is legal to use VPN in this China. There's no legal guidelines prohibit the use of VPN. In fact, most international companies in this country are using this app every day because it is really a necessary app for them. Therefore, feel free to use VPN in China as long as you don't do illegal thing and go against the local authority with it. Get a VPN with high reputation such as ExpressVPN to unblock Facebook in China.

Kindly Reminder: If you have any question regarding how to safely unblock Facebook in China and how to Set up VPN on your device, you are recommended to live chat with YooCare online expert for help.

Published by & last updated on January 9, 2020 8:21 am