Can't access Google Play Store in China? Can't download app or music from the app store? Get error when trying to search for information with Google or use Gmail to contact? Those errors occur due to China's policies towards the restriction of the search giant and social media platforms operating worldwide. If you still want this app store in this country, you need to bypass the censorship system. Learn how to use Google Play Store in China in this article.
Google Play Store is not Working in China?
Google Play Store is Google's official app store which is one of the most popular app stores for Android users. This application is initially released on the 6th March, 2012. As a direct competitor to Apple's iTunes and App Store, it helps you feature your favorite movies, games, TV, books, magazines, music and more, acting as a one-stop shop for all sorts of media content. This app works on your computer, smartphone, tablet and TV to let you enjoy your content with seamless experience. It is owned and produced by the Google corporation which is responsible for creating the Android operating system. Therefore, users can rest assured that Google are a trustworthy source of safe software. You will get what you want by simply launch the application, then search for and download new apps, music or movies The app store runs in the background on device to update Google-connected applications. At the same time, it performs a range of other functions that are essential for improving application usability whilst online and offline. That means you the app take care of everything for you.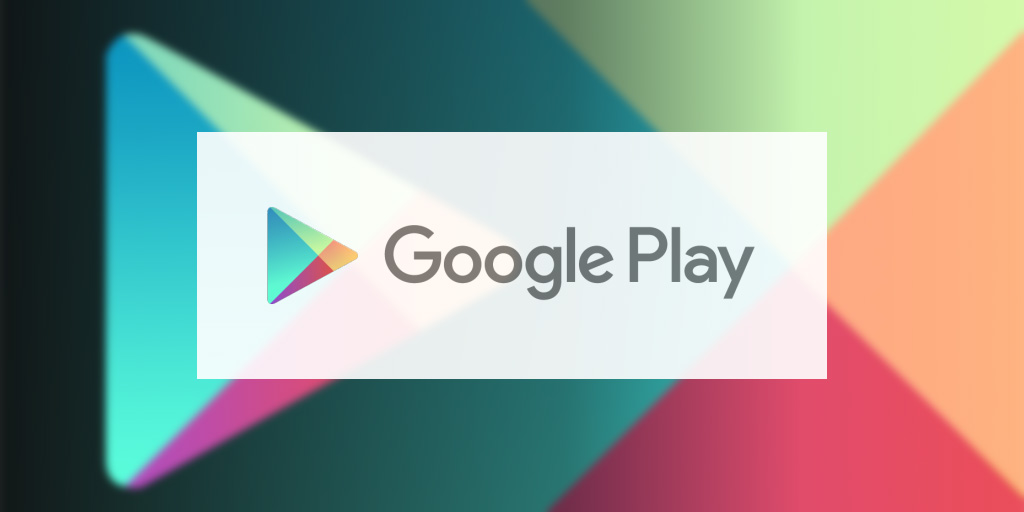 However, Google Play Store is blocked in China. If you buy a Chinese version of Android phone today, you won't see the Google Play app store pre-installed on device. You will find different app stores on different brands of device, and those app stores are mostly owned by Chinese companies. If you purchased an Android phone with Google Play pre-installed outside of China, you would notice that you no longer could use the app after arriving in mainland China. The problem is users need this app to install, update and pay for all subscription based services. A VPN is needed to unblock this service.
China has undoubtedly the strictest Internet censorship in the world, preventing users from accessing many western websites. Some users in China only can access news and affairs reported by the local companies and completely lose connection with the rest of the world. They can't use apps though they are very popular. Google Play Store is one of the blocked services. The government has blocked this app and demanded phone providers to remove it from the device so as to be sold in Chinese market. To use this service, you need to go through the government censorship first.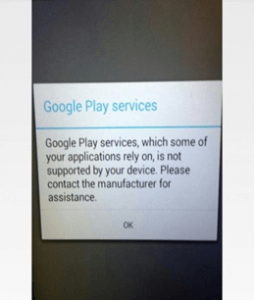 Why is Google Play Store Blocked in China?
In fact, it is not the only service blocked in this country. China has constantly cracked down on foreign websites, entertainment and social services since late 2006 based on their various cyber laws. Facebook, Twitter, Instagram, WhatsApp, YouTube and much more services are banned there. Google's Play Store was banned in China due to disputes between the two. Back then, the company refused to self-censor its search results to cooperate with the Chinese government. Some statements and media about Chinese riots were spread rapidly and widely on western websites. That affected Chinese people in a way and the effect of the riot had been expanded obviously. Therefore, the government tried to control the media to calm down their people. Unfortunately, Google refused to remove those contents from its search result. Later, Google pulled its service out of mainland China and transfer its server to Hong Kong after detecting a massive hack on Google's Chinese based servers. China also banned this service. Many users think that the Chinese government blocks Google because they believe that this service can corrupt Chinese people's thought. They claimed that unreal statement and video about sensitive topic of China can be spread out of control and mislead people to perform aggressive activities, turning against the government. After all, a developing country once had been destroyed by the uncontrolled rumor on the Internet. Some people think that the Chinese government blocks western websites to promote their own companies. By banning Google Play Store, they can leave a good place their product in the market. In this way, the large population has to use China–based service. For now, there is no sign that this service will be back in this country. To prevent users from accessing websites that they consider as a threat to their government, they developed the most complicated firewall on the earth to perform this task which is known as the Great Firewall of China. They also call it the Golden Shield Project.
As we know, China is a leading country in technology. They constantly develop and update the firewall to ensure their people won't see content that they don't want them to see. Millions of services and domains have been added on the blocked list. When you try to access Google Play Store from China, it will block your connection once it detects your China-based IP address. Your request will not be sent to the Google service and you will not see content you want to see.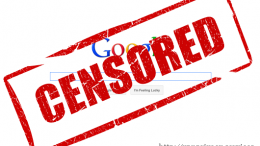 How to Access Google Play Store in China?
The Great Firewall of China is the most powerful one. Does that mean there is no way to defeat it? No, you still can bypass it easily. Do you have to root your device to use Google Play Store app? No. It is not suggested to root your device. You can securely and anonymously unblock your desired Google Play Store from China with a VPN service. As the firewall decides to refuse and allow your Internet request according to your location, you need to make it believe that you are located in the place that is beyond its jurisdiction. Do you have to move of China for this purpose? No, you don't have to leave China. Though the Internet limit there is annoying, it is a great country to live in many aspects. You can stay there and get a fake location online. A VPN provider offers shared and dedicated IP address to replace your real one. The ISPs and firewall only see the IP address provided by VPN while your real one is hidden well. Using a VPN is a terrific way to unblock restricted content and defeat area limitations. Selecting a reputable VPN with rock-solid file encryption, DNS leakage protection, and a stringent no logging policy, you will get the maximum security and privacy advantages of a VPN.
Let's take a deep check out the functions of a VPN, and how it has assisted countless people from around the world to prevent political borders and Web censorship to delight in free speech and the undisturbed transfer of details.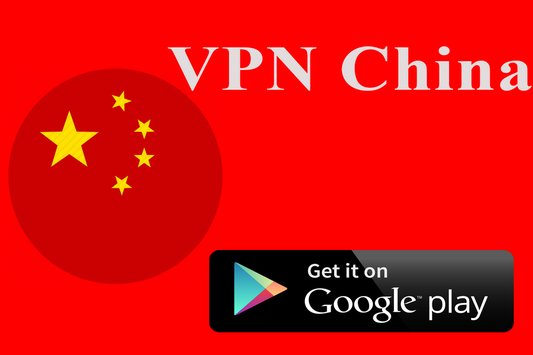 What Is A VPN? How Does It Work?
A VPN is short for Virtual Private Network which is a technology that helps in creating a secure connection with high encryption standard, over a network that is unsafe or not reliable. Virtual Private Network had come into play so that it could grant permission to the users for safety accessing the remote systems as well as other resources. Using a VPN means that the data travels through a tunnel that is encrypted, and only the receiver can decrypt it. VPNs require authenticated users. It ensures a high level of security to the systems connected to networks that are not reliable or secure. The data cannot be traced. There are a few important components required by the Virtual Private Network, as the server of the VPN, the encryption technology and the protocol. This combination of security helps in confirming the reliability and the secrecy of the data that is transmitted from the user to the destination.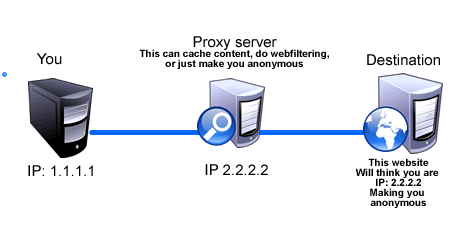 Your data, communication, location and other personal information keep safe and private when your device is connected to a VPN. The VPN services allow the users to select an Internet Protocol address from server locations from in and around the world so that the actual Internet Protocol address remains hidden. Some VPN providers offer special protocol and tunnel for users in China as a solution to the VPN block. Virtual Private Networks make use of certain encryption technology to prevent others from tacking you no matter what data you send over the Internet or which websites you access. When select a new IP address, you will be connected to a remote server when you surf the Internet. You can choose an IP address from US, UK, Australia, Canada or any other country which does not block Google Play Store. The ISPs and firewall will not detect that you are actually located in mainland China. There is no reason for them to disconnect you. You can escape from the censorship on Google Play Store from the Great Firewall under the help of a VPN. You don't have to stand the awful Internet limit and lock yourself away from the rest of the world.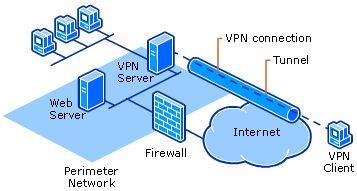 If you have any questions about how to safely access Google Play Store in China, please live chat with YooCare Expert now.

Guides to Access Google Play Store in China
Before you read the steps, let us tell you something important. Some VPN websites are filtered by the Chinese government almost every day, and hence there may be a possibility that some of these websites are not working anymore. So make sure that you have seen the updated VPN list before choosing one.
1.Register on the website and buy the subscription pack.
2.Download the application based on the device that you will be using.
3.Add the server nearby Chinese mainland so that you can get the quicker results.
4.In the case you do not want to add the application then you will need to follow the following steps:
a. You will have to select the server right after getting the subscription.
b. Then you will need to add the exact information to activate the VPN into your device. Go to the setting option and change or add the VPN configuration and enable the VPN for your entire web search.
How to Setup VPN on Android?
1. Tap Settings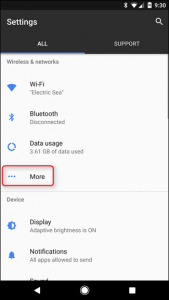 2. Select Wireless & Networks and tap on VPN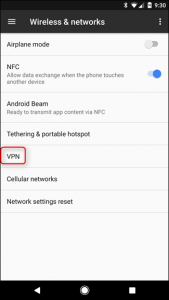 3. Add VPN Network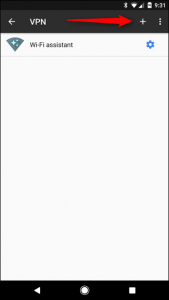 4. Input connection name, select the type of your VPN connection – PPTP VPN, input VPN server address from your account data. Please be carefully – don't use any additional symbols like spaces, http://, www, / …etc in the server address.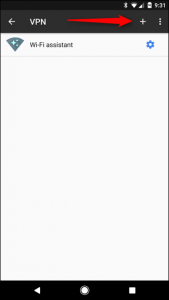 5. Input your Username and password that you received from VPN account service in e-mail.
Save it and tap Connect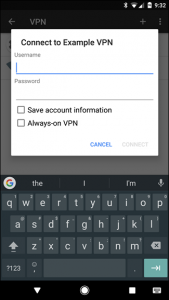 Without the help of VPN, it is hard to access Google Play Store in China and in such a case they can opt for a reasonable cost and also works in China. After installing the VPN, it has to be made as the default server and then it can access any sites without any trouble.
How to Install Google Play Store on Chinese Android Phones with a VPN?
1. Go to Google Play Store's official website and download the app.
2. Copy files to your Android VPN.
3. Now navigate to Settings > Advance Settings > Security > Enable Download from Unknown Sources.
4. Then tap the file you copied to initiate the installation.
5. Upon completion, launch the Google Installer.
6. Then, tap on the big Yellow button and then on Install to start the installation of Google play service framework.
7. Now the setup will ask you to install the Google Play Store. Tap on "Install" and then on "OK" to confirm.
8. After that tap on the Red Circle at the bottom of the screen and agree to the terms and conditions.

Top 10+ Best VPN Services In The World
VPN Brands
Servers
Country
# of Connections
Price(USD)
Official Website
3000+ servers in 94 countries.
British Virgin Islands
5
$6.67/Month (Save 49%)
Best Choice
5570+ servers in 60+ countries.
Panama
6
$3.49/Month (Save 80%)
View Deals
200+ servers in 70 countries.
Bulgaria
6
$4.18/Month (Save 50%)
View Deals
Servers over 34 countries &

Still work in China

.
Czechia
5
$4.88/Month (Save 20%)
View Deals
Click Here to Read More Top 10 Best VPN Services »

Conclusion
All in all, Google Play Store is blocked by the Great Firewall of China. It's not pre-installed in Android phones sold in China and can't be accessed from a mobile device in China. Censorship has long been used in China as a tool for information control and protectionism. No matter what the reason is behind this block, we can't judge how the government decides to manage their Network, but we can circumvent the firewall system to get Internet freedom. VPN is the most effective and safe way to bypass government censorship. There are a huge number of VPN providers in the market. Before purchasing a VPN, you need to know that not all VPNs work in China. Many VPNs have been shut down by the firewall. In order to find the best one, go online and check out the reviews for different VPN services. Make a comparison of the features, costs, security, speed, bandwidth, server location and connectivity protocol. By the way, our experts have tested many VPNs and sorted out many reliable and useful VPN. You can select any one from list of VPN that we suggested. When using VPN in China, remember not to post or share aggressive statement about China on the internet. Otherwise, your VPN account may be blocked and the provided IP address will no longer be able to work. Can't stand life without Google? Want to watch YouTube and use WhatsApp and Facebook to contact home from mainland China. Get a VPN to access Google Play Store in China. You will be able to access the Internet without limit. Use VPN to keep your app and system updated in China. Download any app, music, book, movie and game any time you want. ExpressVPN and NordVPN are highly recommended as they are still working in China.

Kindly Reminder: If you have any question regarding how to safely unblock Google in China and how to Set up VPN on your device, you are recommended to live chat with YooCare online expert for help.

Published by & last updated on January 9, 2020 8:25 am