Hello. I am trying to remove FBI illegal porn $ 500 fine virus. The warning popped up on my Samsung S8 suddenly when I was watching a funny video shared by my friend on Facebook. I didn't watch any illegal porn. At the first beginning, I thought it was real and was about to pay the fine. Luckily, I found it is only a virus after reading your blog. Would you please help me get rid of the virus and unblock my phone?
What is FBI Illegal Porn $500 Fine Virus?
FBI Illegal Porn $500 Fine Virus has been identified as a piece of dangerous ransomware which is sponsored by Cyber criminals to attack mobile devices all over the world. It has been used a tool to swindle money out of innocent users. The fake porn fine virus locks device screen and threatens victims with a fake alert, stating that they have violated some law for using unauthorized websites. It spares no effort to convince the victims that it comes from FBI, Cyber police or other law enforcement agency so as to scare the innocent Internet users into paying an inexistent fine to end trouble and get their device unlocked.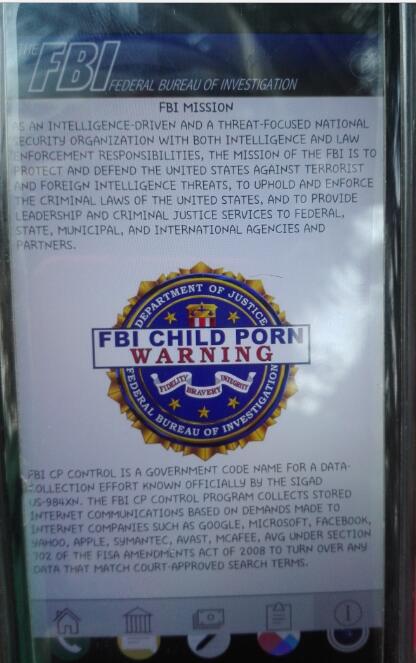 As the virus displays FBI logo and law you "violated" & related punishment like a distinctive institution of the police, many users fell into the trick and paid a fine for illegal porn. In fact, the nasty ransomware has different names in different countries. It pretends to be FBI, Cyber police, Department of Justice, US Marshall, NSA, ACMA, Garda Síochána, Canadian Police Cybercrime Investigation Department, France Ministère de l'Intérieur, New Zealand E-Crime Lab, Metropolitan British police and more law enforcement agencies. The warning also is written in different language in different regions. No matter what it claims to be, do not trust it. Please knowledge that the FBI Illegal Porn $500 Fine warning is completely a virus, despite its authentic appearance and threatening words. It is useless to pay the fine. According to victims, they paid the fine, but their devices were still locked. Nothing changed. In order to get rid of FBI illegal porn $500 fine warning, you must remove the virus manually and completely.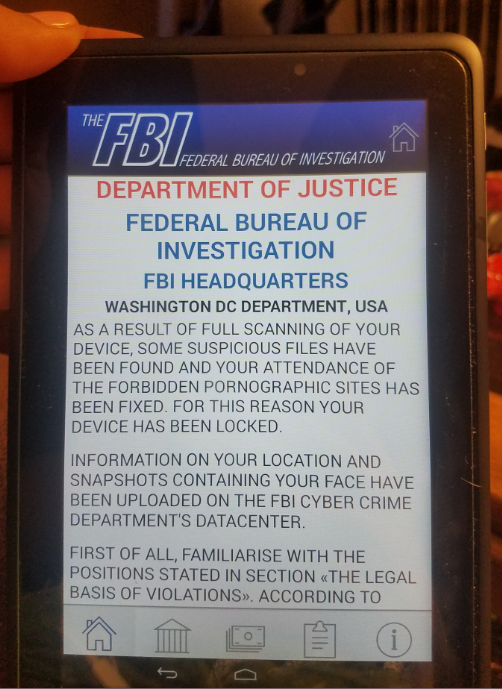 Is Fake FBI Virus Harmful?
You don't have to do anything since the warning has nothing to do with the FBI? No, there is one thing you must do. The virus must be removed as soon as possible as it is able to ruin your device and steal your personal information. The FBI illegal porn $500 fine virus has the ability to take over the screen once it is installed. According to research, there are two versions of fake FBI virus. One is developed to block Internet use on Internet app, Google Chrome, Firefox or Silk. It hijacks the browser with bogus FBI notification. No option is provided to close the page. It won't go away after you quit browser or turn off the device.
The other version is able to block everything on mobile device. You won't be able to run security app to delete the virus because you even can't access the home screen. It can be more aggressive and disable your power key temporarily, preventing you powering off the device. To make it more authentic, it collects and displays some of your sensitive information, such as name, IP address, location and contact etc. It even takes a picture of your face and adds it on the warning page. In this way, many users think that the FBI is controlling their device.
On your screen, the FBI illegal porn $500 fine virus states that your device is locked due to involving illegal activities. It accuses you of downloading, storing and distributing banned porn, such as Child pornography, Zoophilia pornography, Child abuse and Bulk-spamming etc. Like a legal notification, it lists specific laws and related punishment, stating that you will have to spend years in jail. To avoid the punishment, it demands a fine of $ 100 or $ 500 via MoneyPak, PaySafecard, Vanilla card, iTune gift card and other prepaid card within 24 or 72 hours to unlock your device. If the fine is not paid in time, the FBI will take you to court and put you in jail. This trick helps the cyber criminals a lot. Most victims are scared and send them money. We have to tell you that it is wrong to pay the fine. They are the hackers, but not the real police. It has been proved that the hackers took victims' money while leaving the virus on device. Do not pay the fake illegal porn fine. What you need to do is removing the nasty virus. According to experts, the virus is able to corrupt the files on infected device. Besides, it is designed to steal victims' personal details to get more money. We strongly suggest you remove FBI illegal porn $500 fine virus to avoid more loss.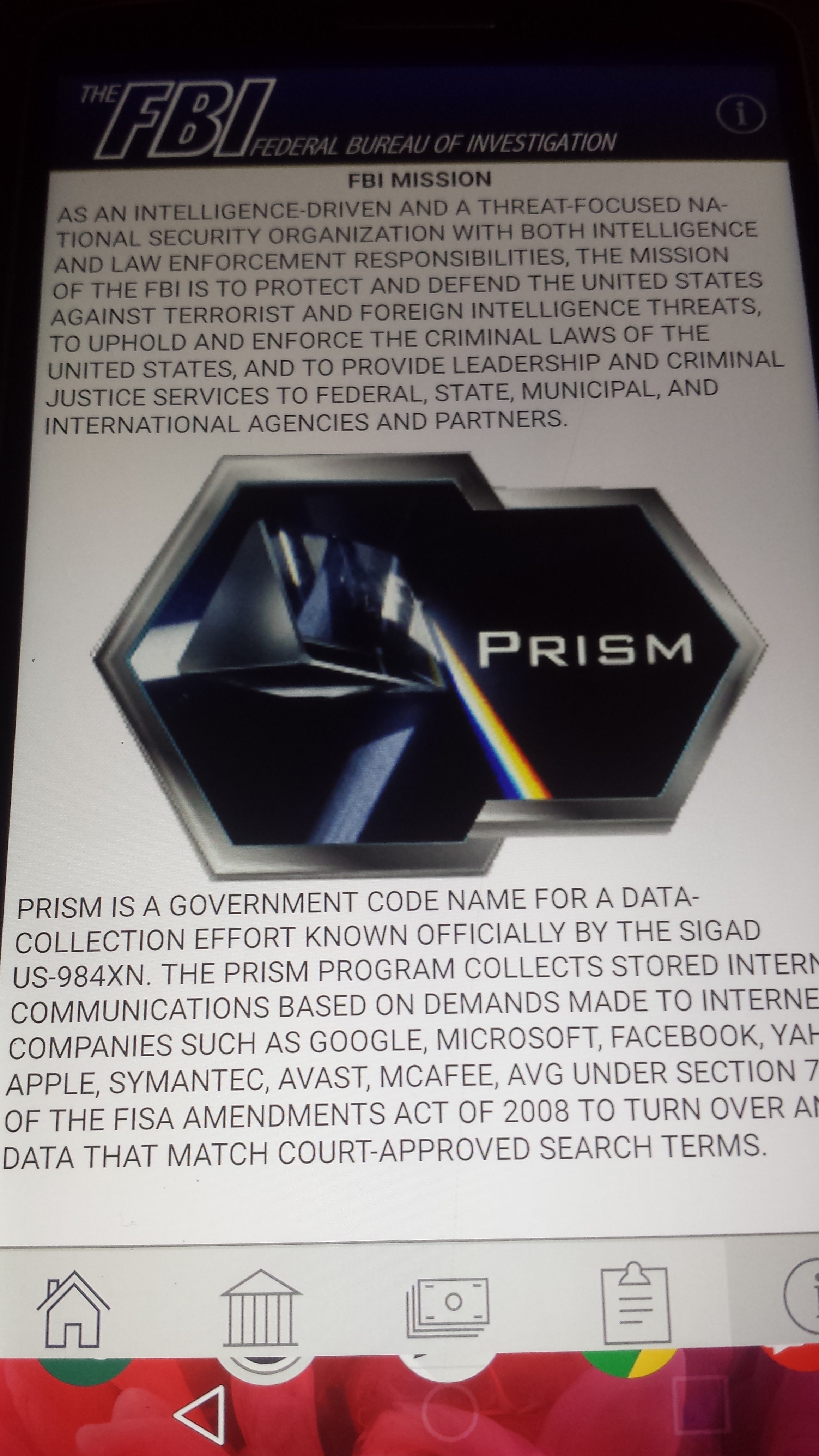 Manual removal process, which requires advanced computer knowledge and abilities as well to deal with the virus manually, is suggested here as the most efficient way of unlocking android mobile from ransomware Virus. Due to the changeable characters of virus files and associated settings, we suggest you contact computer experts for help.
How to Remove FBI Illegal Porn $500 Fine Virus? Since paying the so-called fine won't help you remove this scam virus, manual removal is an effective solution for this. Just delete the rogue software behind this fake warning manually. Processing manual removal is supposed to have a certain level of tech skill. If you are not sure how to start and are afraid of making any critical mistakes damaging the mobile device, please live chat with YooCare Expert now.

Step-by-step Guide to Unlock Your Android mobile phone from this scam virus
Step 1: Please try to put the infected android device into Safe Mode at first to unlock the screen temporarily from the powerful scam virus
(1). For various android phones: hold down the power button to bring out the menu with Power Off and Reboot option—-hold down the Power Off option (If nothing happens, please tap and hold the Reboot option instead)—-click OK on the pop-up box asking if you want to access safe mode.
(2). For Samsung Galaxy S4 and Samsung Galaxy S5: power off the device first. Press power button to power it on and tab the soft-touch Menu button repeatedly
(3). For Samsung Galaxy S3 and other phones with similar customized android system: power off the device—-turn on and hold down the Volume Down button (try Volume Up or Volume Down and Volume Up together if Volume Down does not work) when the brand logo shows up
You will see "Safe mode" at the lower left corner of the screen if you access safe mode successfully

Step 2: Search and remove suspicious files which are related to the virus
Step 3: Reboot the device to get out of safe mode.
Conclusion
In a word, the FBI fine warning is totally a scam. If your mobile device is locked by police warning which demands a fine, your device has been attacked by a dangerous virus created by the cyber criminals. The ransomware is able to occupy the whole device and activate cameral and other apps to support its malicious activities. Some users might be watching porn when the warning popped up. Hence, they deeply believe that it is real. Please remember that the police will not punish you without a warrant. They won't contact a "criminal" via a popup on mobile device. The behind-the-scenes owner is the cyber criminals instead of the FBI. You did not violate any law. There is no need to concern about the non-existed fine or jail. You are fine with the police. As the virus is able to block your anti-virus app, you need to clean the virus manually. Locate the FBI illegal porn $500 fine virus and remove the malicious files one by one.
Suggestion: How to Remove FBI Illegal Porn $500 Fine Virus? Manual removal is a skillful and risky job, if any mistakes are made during the removal process, you may damage your device immediately. If you are not sure how to start, please contact YooCare PC experts online for help right now.

Published by & last updated on August 28, 2019 3:31 am