Do you have problem in finding a suitable VPN? Can't decide which VPN you should pick? It is a common issue because there are a vast number of VPN services on the market. They come with different features, functions, uptime and prices. When you choose the right VPN, you can have all you need from a VPN service while you don't have to pay a high fee. VPNs are highly needed in those days. It is a very important to pick the reliable provider for best possible privacy protection. We are happy to test and sort out the reliable and useful VPNs for you. Is ZoogVPN reliable, secure and fast? How much does it cost? Is there any discount? You will get answer in this ZoogVPN review.
What is ZoogVPN?
ZoogVPN is a complete VPN solution, providing private, secure and open network to all Internet users. This company was founded in May 2013 by a bunch of networking geeks and techies with IT background stretching as far back as 1990s during the boom years of the Internet. The team has rich experience on Internet security and owns solid technology, aiming at breaking down Internet barrier & censorship and offering the average user real freedom and peace of mind online. It grants you access to censored websites from anywhere in the world while keeping safe and private by hiding your IP address and connecting you to remote servers. It also protects your sensitive personal and financial information online through highly encrypted VPN tunnel. ZoogVPN protects your privacy and security and gives you freedom online while surfing the Web.


Pricing & Discount
ZoogVPN offers three paid plans. You can choose from 1-month, 1-year and 2-year plans. All plans come with the same package. You can access the full features with any of the plan. Currently, big promotions are available. The 1-month plan was 8.99 USD. Now it is 4.99 USD which is 44% off. The 1-year plan is 72% off which costs 29.99 USD. It's 2.49 USD per month. If you always need VPN, we recommend the 2-year plan which includes the biggest saving. You get 89% off on this plan. It is 0.99 USD per month and 23.99 USD for 24 months. It is even cheaper than the 1-year plan. You can save 191.77 USD. It is totally a great deal. Besides, it gives you another level of payment protection with a seven-day money-back guarantee. There is no risk to use this service.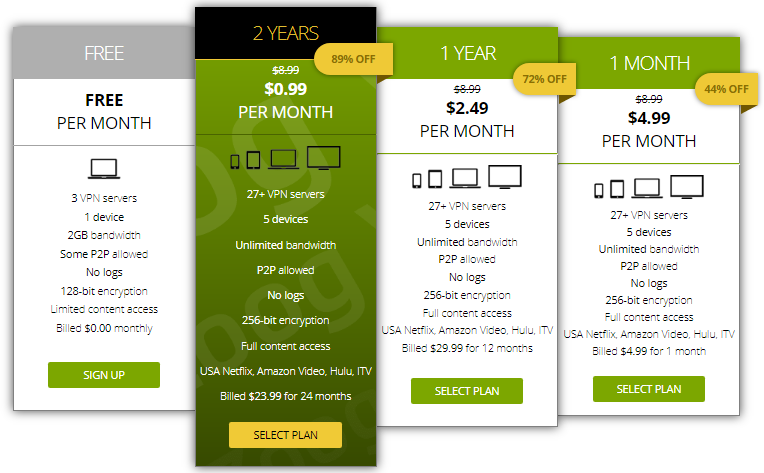 Payment Methods
ZoogVPN allows users to pay for their services via debit and credit cards like AmericanExpress, MasterCard, Maestro and Visa. The provider also accepts payments with PayPal and Delta. Besides, users can purchase a plan by using Paymentwall and bitcoin. The flexible payment options attract many users. Among them, bitcoin is recommended as it helps you make payment anonymously on the Internet.


Free Plan
The provider generously offers a free trial for anyone who wishes to try out ZoogVPN service without risking any money. This plan comes with limited features while it is absolutely free. It offers a monthly data allowance of at least 2GB, which can be increased through refer a friend rewards. It allows users to choose from three servers. Luckily, they are in very popular locations: the US, the UK, and the Netherlands. With US servers, you can access most of the famous streaming services. You can do P2P sharing with servers of the Netherlands. If you want unlimited service, you are suggested to upgrade your plan.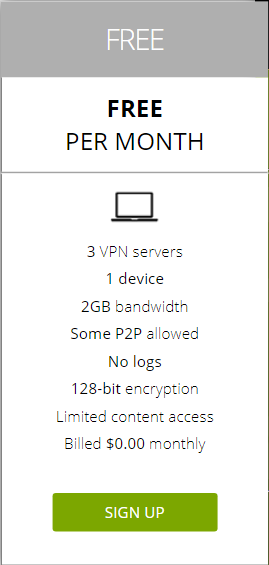 Why ZoogVPN?
ZoogVPN is a leading VPN service which is committed to providing maximized for optimal performance with fast speeds, total privacy and security. It makes use of AES 256-bit encryption with SHA256 authentication and an RSA-2048 handshake to support protocols such as OpenVPN, IKEv, L2TP/IPsec, and PPTP. You get military-grade protection and keep private on the open network. It has cherry-picked and optimized servers to deliver growing global blazing fast VPN network. You can access all streaming services, social media platforms and others services with censorship at unlimited speed from anywhere. It allows unlimited bandwidth and unlimited server switches. You will be able to download files and play video games smoothly on the Internet because the VPN is 99.9% uptime. This amazing VPN service comes with one-click install proprietary apps, access to US Netflix, Hulu, Vimeo and more services, zero logs, own DNS servers, safe torrent downloads and up to 5 simultaneously connected devices. It works on Windows, macOS, iOS, Android and other platforms. They offer useful 24/7 support and clear knowledge base. It will take care of your online security and privacy without any problem.


Military-Grade Encryption
ZoogVPN uses 256-bits key length with 14 numbers of hashes which takes a very long time for a hacker to execute a dictionary attack. How do you know it is secure enough? The best VPNs in the world use AES with a 256-bit key. The government agencies, bank and universities use the same encryption standard. Likewise, it protects your sensitive online data with latest VPN protocols like L2TP/IPsec, PPTP, brand new IKEv2 and OpenVPN UDP 1194/TCP 443 with AES-256-CBC cipher, SHA256 authentication and RSA-2048 handshake.
With the uncrackable encryption, others can't get hold of your identity, location or IP. Not even the ISPs or the VPN provider. The ISPs and hackers only see encrypted content. You are truly anonymous on the Web. You can avoid hackers, ISPs, identity thieves and other bad guys especially when using public Wi-Fi hotspots. It's safe to transfer important data to your partners and check email via the Internet in public places. You can do online shopping freely at coffee house and hotel without worrying about information leak. ZoogVPN always protects you.


High-Quality Dedicated Servers
ZoogVPN has 27 VPN servers in 18 countries and the number keeps growing. The provider carefully picks the best servers from main locations worldwide. Those small number of VPN servers do a great job. The dedicated servers offer superb download speeds from anywhere in the world. At the same time, the latest IKEv2 VPN protocol reduces VPN overhead maximizing throughput. You can use the excellent servers to unblock service with restriction and do torrent safely at amazing speed. When you connect to one the servers, it gives you an anonymous IP and hides your real one. That helps you access content that are blocked in your region. When selecting a server, you choose a server which is closer to your location to get the best experience. You will be able to stream HD videos and open up bulky files safely and quickly. Besides, the provided IP is used by many other people. That creates a pool of anonymous activity. Nothing is left on the Internet to link back to you. The provider never is satisfied. They keep on upgrading and expanding the global network so as to ensure maximum quality and privacy.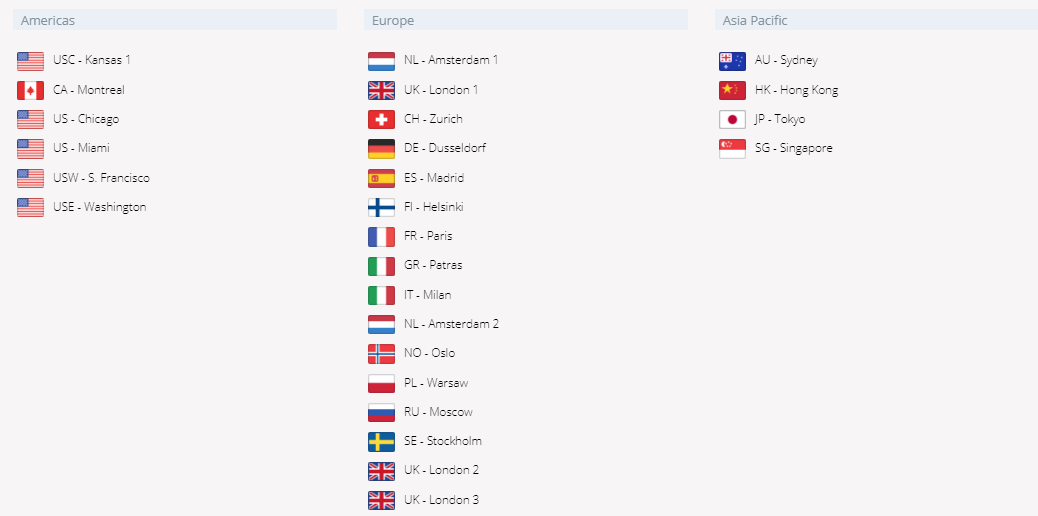 Unblock Restricted Contents
As we know, many streaming services have geo-restriction. You can't watch the content until you have an IP address in their countries. Some services even block VPN access. Besides, some countries have high Internet censorship and impose restrictions on what you can say or do online. They even build a powerful system to block some famous websites and services. ZoogVPN is the key to unblock those restricted contents. It gives you back the right to surf the Internet freely and lets you access popular websites that may be blocked from where you are. Get access to a huge library of unblocked online services from the likes of Netflix, BBC iPlayer, HBO Now and Pandora from outside their home countries like US and UK. This VPN is strong enough to help achieve Internet freedom in China, UAE, Russia and other heavily censored countries. You will be able to tune into multitude of free and premium streaming services. With unlimited bandwidth, feel free to stream millions of channels and you won't suffer ISP throttling. The VPN displays a list of unblocked websites by their access type. You can choose to view free or premium streaming services. You can access the streaming services are available with your existing TV network subscription anytime from anywhere. There is no Internet limit after your device is connected to ZoogVPN.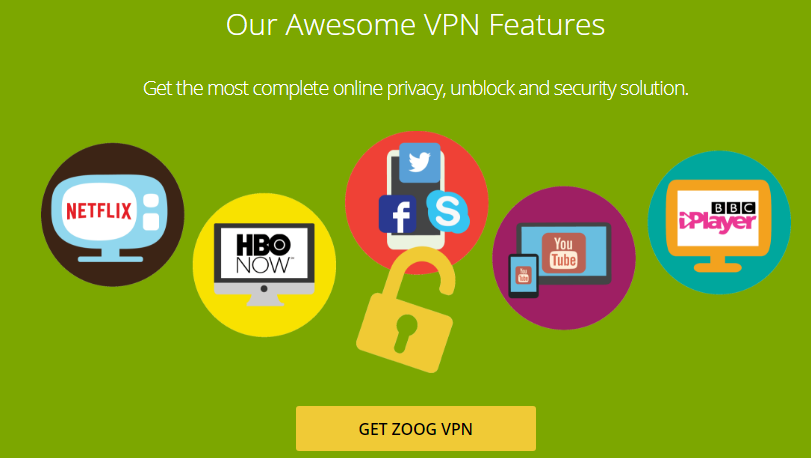 Privacy
ZoogVPN takes your privacy very seriously. Your privacy is their number one priority. On one hand, it protects your privacy with unbreakable encryption from the spying eyes. It assists you to avoid being tracked online with no DNS leaks and protect your identity by masking your real IP. The provider runs its own DNS service on every server. No third party gets involved. On the other hand, they do not keep any log of your online traffic. Why does it matter? It is because logs can easily link actions back to you. Some provider may pass the sensitive information to the third party. But don't worry. This VPN values your privacy and keeps it safe with the best technology. It has a strict zero logs policy. The only records that it keeps are data throughput totals for both uploads and downloads. The provider doesn't hold any information to identify your activities. And, the company is based in Greece with favorable privacy laws, outside 14-eyes country. Your privacy is guaranteed even if copyright lawyers or law enforcement agencies present the company with court orders for all of its information.


P2P & Torrent
Most users choose VPN for private torrent as torrent is not allowed in many countries. If they got caught, they might get warning from ISP and other parties. They might have to pay for a fine or receive more serious punishment. Therefore, they come to VPN. It is necessary to mention that not all VPN permit P2P and torrent. You need to pick a right VPN like ZoogVPN. P2P/torrent is allowed by this VPN on certain servers. How to tell which server support P2P? No need to worry about that. They have P2P icon next to the servers. You will not get confused. Once connected to the required servers, you can download via P2P and torrent at fast speed and keep anonymous at the same time. It's an effective and secure way for P2P sharing.
Compatible Devices
Will this VPN work on your device? ZoogVPN is available on Windows PC, macOS, iOS for iPhone & iPad and Android devices. Even Blackberry, Linux, Apple & smart TVs, Chromebook and VPN-enabled routers. It even works on up to five devices simultaneously. So if you own any of these devices, one account can cover five devices. The provider creates their own VPN apps and customized existing hardware and software to make the best and most reliable VPN service. You will get maximum performance, security and privacy. With quick and easy setup, you don't have to be technical. In fact, you'll be up and running in minutes. In addition, the provider offers super easy step by step setup guides via VPN Setup Wizard for all devices. Want online freedom, privacy and security at home, during trip, or simply on the go? Get ZoogVPN at 89% off.
How set up VPN on iOS?
1. Tap on 'Settings' in your main screen.
2. Tap on 'VPN' on the 'Settings' screen.
3. Tap on 'Add VPN Configuration…' on the 'VPN' screen.
4. Tap on 'IKEv2' on the 'Add Configuration' screen.
Enter ZoogVPN in Description.
Enter Server Address by selecting a server from the list.
Login into your account to select a VPN server
Enter Server Address in Remote ID and leave Local ID blank.
Choose 'Username' for Authentication.
Enter your ZoogVPN account username.
Enter your ZoogVPN account password.
Keep PROXY 'Off'.
Once all information is correctly entered tap on 'Save' to save your IKEv2 VPN settings.
5. Turn VPN on by sliding the 'On' button right.
It's done. It's easy and can be done with few minutes. Your iOS device is now protected and your Internet is unblocked.


Tech Support
ZoogVPN offers 24/7 support with friendly and helpful staff available round-the-clock to help by email or ticket. No matter you are a visitor or have an account, you are able to submit a ticket to contact them for answer to your confusion or solution to your issue. You don't have to be a registered user to get answers from the website. You also can see setup instructions and the FAQ page in the support center. It offers detail setup guide for every users and displays answers to commonly seen problems on the websites which is very convenient. The only pity is that they don't provide live chat for instant support.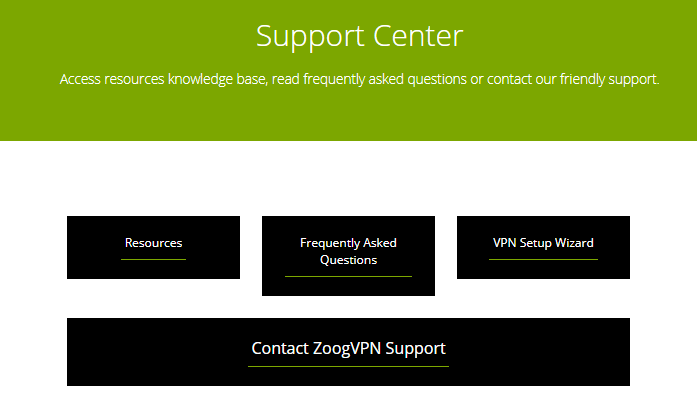 Top 10+ Best VPN Services In The World
| VPN Brands | Servers | Country | # of Connections | Price(USD) | Official Website |
| --- | --- | --- | --- | --- | --- |
| | 2000+ servers in 94 countries. | British Virgin Islands | 3 | $6.67/Month (Save 49%) | Best Choice |
| | 1,000+ servers in 60+ countries. | USA | 10 | $4.87/Month (Save 60%) | View Deals |
| | 4410+ servers in 62+ countries. | Panama | 6 | $3.99/Month (Save 66%) | View Deals |
| | 200+ servers in 70 countries. | Bulgaria | 6 | $4.18/Month (Save 50%) | View Deals |
Click Here to Read More Top 10 Best VPN Services »
Conclusion
ZoogVPN offers a great service, providing solid encryption, fast speeds, unlimited data traffic and access to geo-restricted content at cheap price. The data transfer security of this VPN is high and its privacy procedures are excellent. You are safe from the cyber attacks. Hackers can't intercept your online sessions to steal confidential information. The ISPs can't monitor and record your online activities to sell your privacy for money or other purpose. The government can't control your move on the Internet as your IP address is masked and you are anonymous. They can't view what you are doing or censor your request. You can use any online service as you like. Besides, this is a risk-free VPN service with its seven-day money-back guarantee. That will give you the best opportunity to make sure this VPN can fulfill all of your requirements. If you need a VPN, we suggest you signup soon as big promotion is available at this time. The provider offers up to 90% off. You only need to pay 23.99 USD for two years. That means it is only 0.99 USD per month. It's the cheapest VPN among the ones we review. Want to save money on VPN? Get ZoogVPN when it has big promotion and discount. It allows you to save up to 191.77 USD.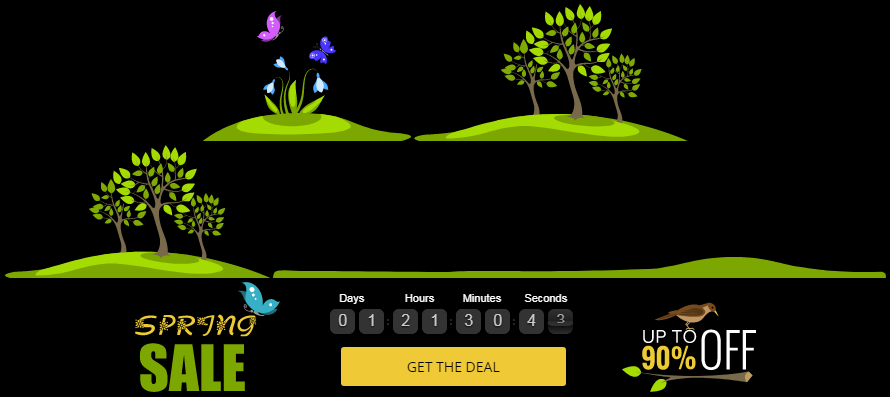 Published by & last updated on January 29, 2019 9:25 am