Chinese New Year Special – 25% Off Any Annual Plan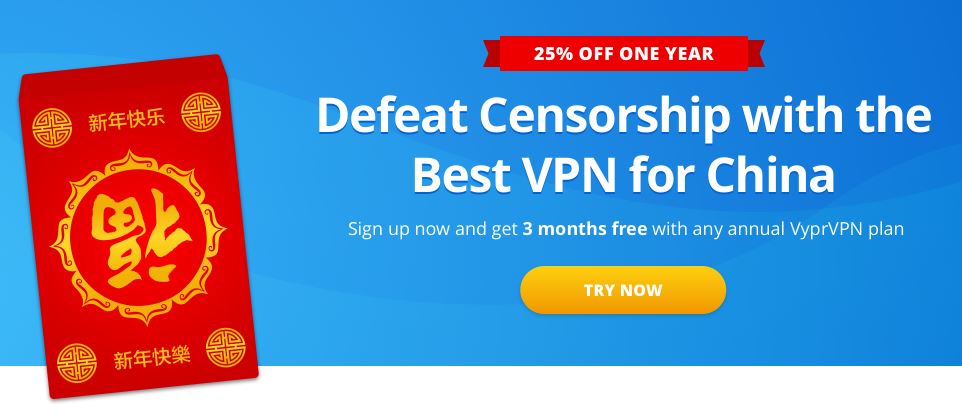 This past week has seen tremendous growth in signups from China. The increase comes as China's governing communist party has controversially moved to allow President Xi Jinping to remain in power after the current two term limit. This move has seen a huge increase in online censorship prompting increased VPN use.
VyprVPN's Success in China
VyprVPN still enjoys great success in China thanks to their proprietary VPN technology called Chameleon which was developed especially for users that live in or travel to countries such as China. Chameleon is included in their Premium plan.
GB Pounds And Euro Pricing Has Been Reduced
Because of recent changes in exchange rates they've reduced the pricing of accounts in GB Pounds and Euros. The new price points are:
GB Pounds
VyprVPN Month – £6.90
VyprVPN Annual – £43.50
VyprVPN Premium Month – £9.25
VyprVPN Premium Annual – £57.50
Euros
VyprVPN Month – €7.95
VyprVPN Annual – € 47.50
VyprVPN Premium Month – € 10.50
VyprVPN Premium Annual – € 65.00
If you display pricing in Pounds or Euros on your website please update to show your readers the new pricing. They expect the new price points to greatly increase signups in the UK and Europe.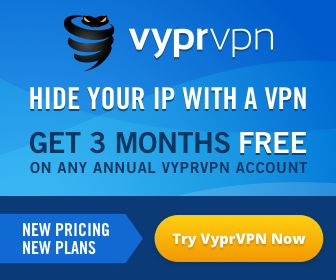 Published by & last updated on January 23, 2020 7:19 am