VPN is a very useful tool for Internet users. It protects your online privacy and keeps you safe. Selecting VPN is not an easy job. We are glad to do this job for you, listing the best and reliable VPNs for you. Proxy.sh VPN is one of the recommended services. It is a leading service that delivers solid Internet privacy and security solution. It offers advanced VPN tunnels to secure your Internet activity and safeguard your digital privacy. Proxy.sh VPN uses state-of-the-art encryption standards to protect your connection against ISPs, snoopers and cyber criminals. Your IP address will be hidden as the provider replaces it with an anonymous one. Others can't track you or invade your privacy. Proxy.sh VPN channels your Internet request through encrypted and fast remote servers. That spoofs your location and disguises your activities, allowing you to overcome geo-restriction. All restrictions will be lifted. The provider does not limit your server switch, bandwidth or speed. You will have great browsing experience with secure, private and fast Internet connection. Learn more in this Proxy.sh VPN review.
What is Proxy.sh VPN?
Proxy.sh is a high-privacy VPN service based Seychelles. It is one of the rare VPN providers who do publish the source code for their proprietary VPN software. This service offers fast, discreet and secured VPN connections to over 20,000 clients around the globe. The team is composed of anonymous individuals from different countries, such as Argentina, Belgium, Bulgaria, Germany, Laos, Philippines, Russia, Seychelles, Spain, Switzerland and Thailand. It gathers talented and professional people no matter where they are to develop the safest network. Also, its VPN software allows the developer community to submit improvements. Free and open review of their security features are allowed. That ensures there are no hidden backdoors, malware, keyloggers, or rootkits being installed.

Pricing and Plans
Pricing is one of the most important thing that users must consider of. Proxy.sh's price is affordable. Though there is no free trial, the provider offers an unconditional refund within any time and for any reason based on the payment method you chose to signup.
It has four different plans. There are only minor differences between them. All the plans provide the same types of high security and proxy support. One of the reasons why people choose Proxy.sh is their payment plays are very flexible so you have the option of paying for just 3 days of access up to dedicated servers with full support. That is very convenient for users who don't always use VPN.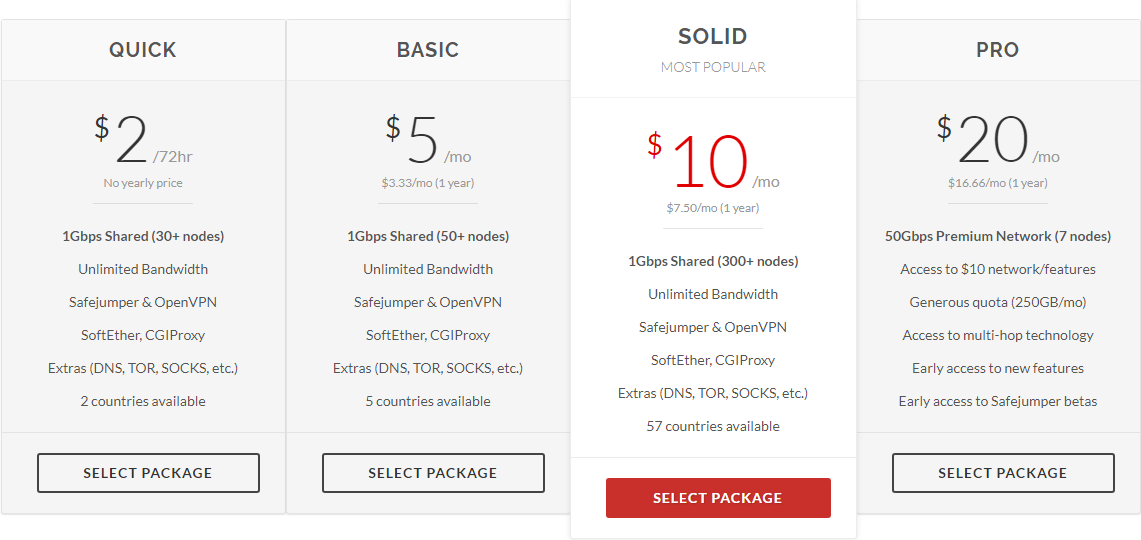 You are allowed to get a 72 hours deal with $ 2 USD. This deal is ideal for roaming scenarios, allowing users to access to 15 servers in 2 countries (Ukraine and U.S).
The Basic plan starts at $5 USD for one month. It will be cheaper if you choose to be billed semi-annually or annually. It costs $ 25 USD for semi-annually and $ 40 USD for annually. Its basic plan allows you to connect on 50+ VPN locations in 5 countries: USA, Ukraine, Germany, Russia, France and Netherlands.
The Solid plan will set you back $10 for one month. Of course, the price varies according to billing cycle you choose. The longer term you choose, the cheaper. It settles at $ 7.5 USD per month for the yearly plan. If you prefer long period plan, only need to pay $ 50 USD for 6 months, $ 90 USD for one year, $ 299 USD for 3 years. This plan gets you access via 200 servers in 30 countries with unlimited bandwidth usage.
The Pro plan is the most expensive one which costs $20 for a single month. This plan only offers monthly and annually billing cycles. You need to spend $ 199.99 USD if want a subscription for the whole year. Why is this plan so expensive? The dedicated plan gives you a 200 Mbit / second dedicated VPN server in a location near you (USA or Europe only), with a fixed amount of bandwidth. By the way, please note that this plan includes all the benefits of the Solid plan. Proxy.sh VPN is a worthy choice.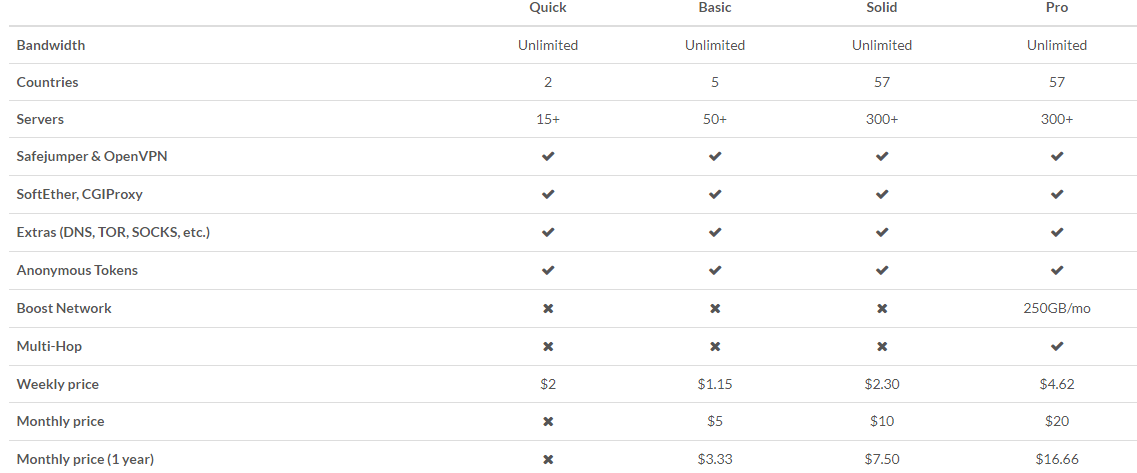 How to Get Proxy.sh VPN?
1. View VPN provider via link provided on this page
2. Select one plan among Quick, Basic, Solid and Pro plans.
3. Click on Get Started button below the plan you prefer. You will be directed to their package configuration pages, giving the option to choose between subscribing for a month, 6 months or a year.
Enter your email address and desired password, and select payment method after you are brought to another Checkout page.
4. Click on the Complete Order button and you will be directed to another page which gives you an Invoice and Order number.
5. Click on the Invoice# button that forwards you to an invoice page where you can process the payment.
6. Click on the CLICK HERE TO PAY icon below the UNPAID dialogue box. After that, you will brought to the page where you have to select a country.
7. Fill up all needed information to complete order.
8. You will receive account information soon.
9. Download and install client.
10. Set up VPN on your device.

Why Proxy.sh VPN?
Proxy.sh VPN highlights a commitment to strong encryption techniques and a "non logging" policy. Their state of the art encryption technologies is at par with the best VPN providers in the world. The company has first class policies when it comes to protecting their user's privacy and anonymity. They take their business very seriously and want to make sure their subscribers stay 100% anonymous at all times. There is no need to worry about information leak. This VPN has been providing A+ network quality, top-grade OpenVPN & other popular VPN tunnels across dozens of fast and outstanding VPN servers. Proxy.sh is also notable for its vast array of payment options. It does have something special for you.
Auto-launch/auto-connect/re-connect
Connect on unsecured wifi
Display individual node servers
Kill-Switch
IPv6 Leak Protection
DNS Leak Protection

VPN Security
Proxy.sh VPN offers military-grade encryption to secure your connections to the Internet. It uses the most advanced security technology in the market. The VPN allows you to access to multiple encryption protocols, such as OpenVPN-TCP (256 bit encryption), OpenVPN-UDP (256 bit encryption), PPTP (MPPE 128bit cipher) and L2TP (256 bit encryption), but they also provide other proxy technologies like SOCKS, HTTP proxy, TOR, SoftEther, ECC, obfsproxy, and XOR.
Among them, OpenVPN should be your first choice because it is the most secure VPN protocol available. It is made up of 256-bit AES/CBC, SHA-512 and 4096-bit RSA as cipher/hash/control. The encryption keys are regenerating every hour. Even when the hackers can see your content, they will not be able to decode your data.
PPTP and L2TP connections can be configured manually for anyone who wants them, for example configuring your wifi router to connect to a VPN server automatically. PPTP provides 128-bit MPPE encryption and L2TP/IPSec is using AES cipher with 256 bits keys.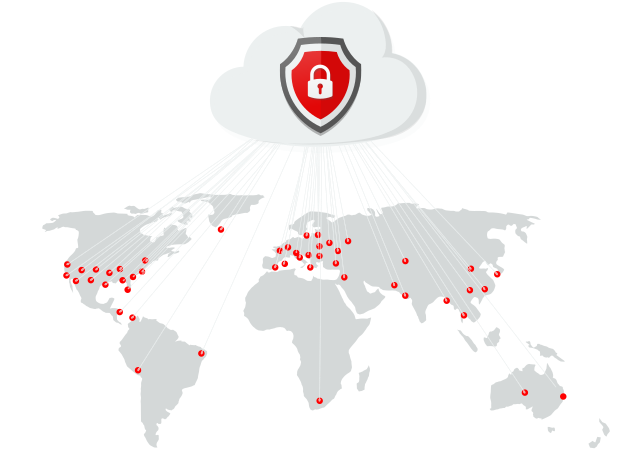 It uses their own non-logging DNS servers to make sure your website lookups never get routed through your ISP's DNS servers.
Besides, the Proxy.sh VPN provider regularly researches and updates its encryption methods and protocols to ensure your online activities are always kept private and your digital assets are secured.
VPN Server
Proxy.sh VPN has many VPN locations across the globe. You are allowed to access VPN network in 57 countries & 300+ locations. It's hard to find a country which doesn't have any VPN servers nearby. Those servers help you unblock government banned websites and overcome geo-restriction. Would like to play a famous video game while it has no server in your country? Simply connect to the needed servers provided by this VPN. The foreign website can be faster when connecting certain servers.
Torrent
You are allowed to torrent with Proxy.sh VPN on some of the VPN servers. Even though you are located in US, you can do torrent. The VPN masks your IP with new one, hiding your online ID. You can't be tracked for torrent. It is free to download and share videos and document etc. with the unlimited bandwidth in low-tier plans. It enables you to escape from ISP throttling and does not limited your speed and bandwidth.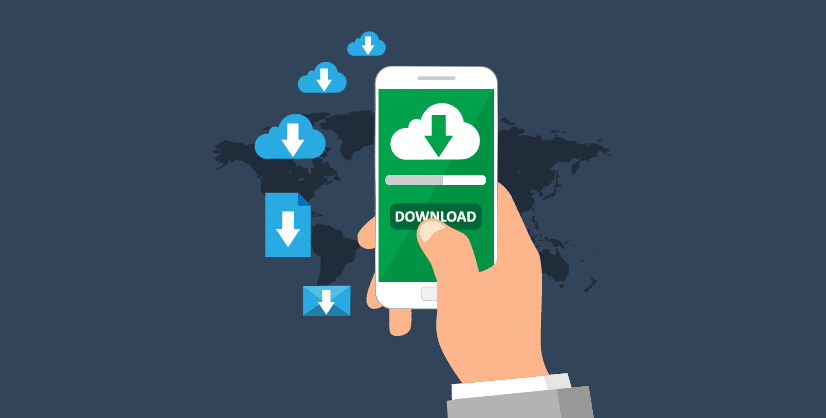 Privacy
Proxy.sh VPN provider has a 100% no logs guarantee. They have made it clear through their privacy policy and mission statement that they put user privacy and security first. When the VPN works, they don't log your Internet usage or websites visited, protocols you use, or software you're running. Connection logs like incoming IP address, outgoing IP address, time of connect/disconnect, Bytes of data transferred will not be kept while many VPN providers keep. Non-logging VPN is precious in the marketplace.
Privacy token is offered by this VPN. It provides a free account service which allows you to convert your VPN account into an anonymous hash token. Once you do this, there is not a username/password or user account. You only have a non-identifiable token which is used to access the secure virtual private network.
Proxy.sh VPN comes with Safejumper which has a number of easily-changed settings that let you customize your privacy options. With this function, you can keep your information private in many case.
Launch safejumper automatically on startup
Auto-reconnect if your connection drops
Autoconnect if your wireless network is unsecured
Disable IPV6 connections (prevent identity leaks)
Enable Internet Kill-Switch
If you enable Kill-Switch, it will immediately cut your Internet connection in the event of an unexpected VPN drop. In this way, your real IP address will never be accidentally exposed to a website or torrent swarm if the VPN network disconnects unexpectedly.
At the same time, Proxy.sh VPN provides free access to multiple encrypted text messaging platforms that offer features like burn-after-reading, self destructing text messaging. You can use them with the help of VPN without any problem.
Transparency Report
proxy.sh VPN has an industry first transparency report where they give full info on DMCA and legal requests of all kind. The reports are published in a blog format after 12 hours since they've been received.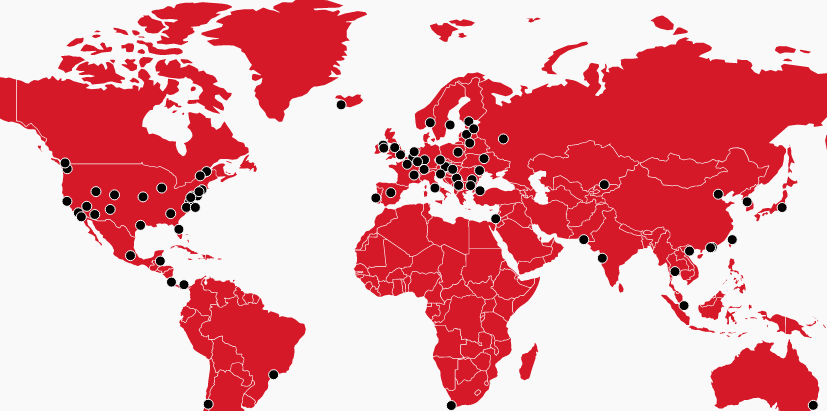 Multiple Platforms
Proxy.sh VPN allows up to 3 devices connected to the VPN network at the same time, giving you the freedom to use multiple gadgets while browsing the Internet. Your network traffic is not an issue with this VPN. It has software for Windows XP, Vista, RT, 7, 8 and 10, Windows Mobile, Mac, Linux, Chrome OS, Android, iOS, OpenBSD, Boxee, Sisco Linksys, Linksys routers, D-Link routers, DD-WRT, TP-Link, ZyXEL routers, Tomato, PfSense, Raspberry Pi, Xbox 360 and other consoles. No matter which device you use, it is able to work for any time.
Its VPN software is very easy to use. The instance setup allows you to get it done quickly even if you know little about computer and private network. After you sign up, go to your customer's dashboard. It is well-organized and provides instant access to guides, extensive knowledge base, server status, reports, downloads, and OpenVPN configuration files. You can choose the country hubs, OS, and protocol, and download the custom generated config files in a jiffy there.


Jurisdiction
Proxy.sh VPN is based in Seychelles which has extremely favorable privacy and data protection laws that protect both companies and their customers. The company has no obligation to offer user information to any government. You privacy is totally safe with this VPN provider.
Payment Method
Proxy.sh VPN accepts more than 100 payment methods through PaymentWall, OKPay, and SafeCharge. It's convenient to use credit card and debit card to make payment online. If you would like to make payment anonymously, sign up via PayPal, prepaid card and Bitcoin. Others can track you according to your payment information. Note: payment in crypto is only accepted for annual subscriptions.


Visa
American Express
Mastercard
Carte Bleue
Diners
CartaSi
DK
Postepay
eNETS
WebMoney
Bancontact
Cherry
PayPal
ePoints
Rbety
MercadoPago
DineroMail
ClickandBuy
Mycard
Pagseguro
Indomog
RBK
Fanapay
Qwi
Tutudo
iDeal
Bank Transfer
Poli
SanalPara
Dotpay
toditoCash
Postaceki
Mint
cashU
wavegame
uKash
GScash
Neosurf
Daopay
Zong
boxPay
Mikroodeme
Allopass
Cryptocoins

1. Bitcoin
2. Litecoin
3. Peercoin
4. Dash
5. Dogecoin
6. Vetcoin
7. Xcurrency
8. BitcoinDark
Customer Support
Proxy.sh provides 24/7 customer support through their online ticketing system. The support system answer customer's questions and fix issue with a 4-hours response time. It is wonderful that the website is available in about 30 different languages. Of course, this is still far from the overall number of languages in the world, but it is 29 more than the vast majority of VPN companies. If you need additional information and answers to common questions and inquires, you can find them in their Blog, FAQ's and Knowledgebase Page. There is no need to worry about VPN issue. Proxy.sh works stably. Even when it fails to work normally, the support team will fix the issue for immediately.
Learn more in this short video
Top 10+ Best VPNs Services
| VPN Brands | Key Features | Country | # of Connections | Price(USD) | Official Website |
| --- | --- | --- | --- | --- | --- |
| | 1500+ VPN servers in 94 countries. | British Virgin Islands | 3 | $6.67/Month (Save 49%) | Best Choice |
| | 1,000+ VPN servers in 60+ countries. | USA | 5 | $6.49/Month (Save 46%) | View Deals |
| | 2643 servers in 56 different countries. | Panama | 6 | $3.29/Month (Save 72%) | View Deals |
| | 750+ VPN servers in 140+ countries. | Hong Kong | 5 | $2.04/Month (Save 79%) | View Deals |
| | 70+ global servers in many countries. | Switzerland | 3 / 5 | $4.16/Month (Save 50%) | View Deals |
| | 700+ VPN servers in 34+ countries. | Israel | 3 | $2.49/Month (Save 75%) | View Deals |
| | 30+ locations in many countries. | Malaysia | 5 | $4.99/Month (Save 50%) | View Deals |
| | 3000+ Servers in 55+ Countries. | USA | 5 | $5.95/Month (Save 50%) | View Deals |
| | Over 200 servers  in 69 countries. | Bulgaria | 6 | $4.92/Month (Save 50%) | View Deals |
| | 300+ VPN Servers in many countries. | Seychelles | 3 | $3.33/Month (Save 34%) | View Deals |
| | Servers in 30+ locations around the globe. | Germany | 1 | $4.99/Month (Save 44%) | View Deals |
| | High performance servers in many countries. | Italy | 5 | $4.32/Month (Save 20%) | View Deals |
| | 3034+ Servers in 28 Countries. | USA | 5 | $2.91/Month (Save 58%) | View Deals |
| | HideIPVPN's servers locations 28 Servers in 8 Countries. | USA | 3 | $4.19/Month (Save 60%) | View Deals |
| | 100+ Servers from 47 Countries in 63 locations. | Romania | 1 | $1.10/Month (Save 78%) | View Deals |
Conclusion
Proxy.sh VPN is a contender VPN services that has great server coverage and improving performance. It is a not-for-profit company. The provider places emphasis on user privacy, making a huge splash in the VPN community by offering top-tier privacy at unprecedented prices. Their logging policy is on par with the rest of the industry as they do not keep any logs. No one can access your privacy. They operate their own encrypted DNS service with the highest encryption standard and most advanced protocols. You are allowed to stream videos from anywhere. BBC and Netflix can be accessed in any country. Users in mainland China can use Google, Facebook, Instagram and YouTube etc. It even has the capability to defeat the most powerful firewall. Internet freedom is possible though you live in a country where the Internet censorship is very high. It offers add-ons so that you can use with your connection to help maintain your privacy. The software is very useful while it is pretty easy to use. No special computer knowledge is required. Just install it and select server and protocol you like. Get Proxy.sh VPN deal now. Take Proxy.sh VPN to secure your online sessions and keep anonymous. The snoopers, ISP and government will not be able to monitor you even when connecting to public network.


Published by & last updated on January 16, 2019 3:38 am