Google has servers and has been used as the default search engine in many countries. However, it does not work in China. Google shut down its server in mainland China. The Chinese government also bans Google. In this article, we will tell how to unblock Google from China.
Brief Information of Google
Google is the most famous Internet search engine which is used to find a variety of information. It uses a computer program called a 'web crawler' that keeps a close watch on the billions of websites available on the World Wide Web and examines their content to find 'keywords'. Then, it indexes these to make the websites easier for the search engine to find.

A simple box is provided for users to type query. You are allowed to choose search information on Image, News, Videos, Maps, Book, Finance or All for useful websites, route guidance, recipe, online tutorial or even just the answer to the crossword clue. When you type key words, it makes suggestions for alternative search terms if you misspell a word or name. Google Answers are provided almost instantly. Millions of results are showed within 1 second. It uses a proprietary algorithm to provide the most relevant and dependable sources of data possible.
Some search engines fill the result with many ads while they have nothing to do with your query. However, Google offers useful and accurate results. It ranks the search results according to website performance and content. Users always get satisfied answers. The Google company has also produced its own web browser, Google Chrome. They provide Gmail, Google app store, Google Analytics, Blogger and many other services. It has a huge number of users all over the world due to the wide range of services.

Can you image life without Google? It must be so awful. However, most Chinese users live in this way. This great service does not work in China which has a large population. Why Google gave up such a big market and why China has banned such a useful service?
The story began in 2009 when the dispute started. Back then, Google had taken over almost one-third of the search market in Chain. The Chinese government demanded some of the overseas websites to be removed from the Google.cn, stating that they contained sensitive and unreal Chinese political information. However, the Google refused them. That was the first story.
Later, some of the alleged Chinese sponsors stated that Google serves were trying to hack the accounts of some of the Chinese protester. They thought this had provoked Chinese people into turning against the government. In 2010, Google decided to stop all its activities in China and redirected all of its services on Google.com.hk, the Hong Kong server of the Google. Soon enough, all the remaining Google services like Gmail, Blogger, Hangouts, Maps, etc. were banned by the Chinese government.
The Chinese government states that they are liable to give their citizen a secure and healthy environment. According to the government and the rules of Chinese Internet services, every web content that can be the threat for the people of the country must be blocked. The most complicated firewall has been developed to block around 1.4 million websites. Most of them are very popular and has international influence. You are not able to access Google, Facebook, Twitter, Instagram and many other famous sites from mainland China.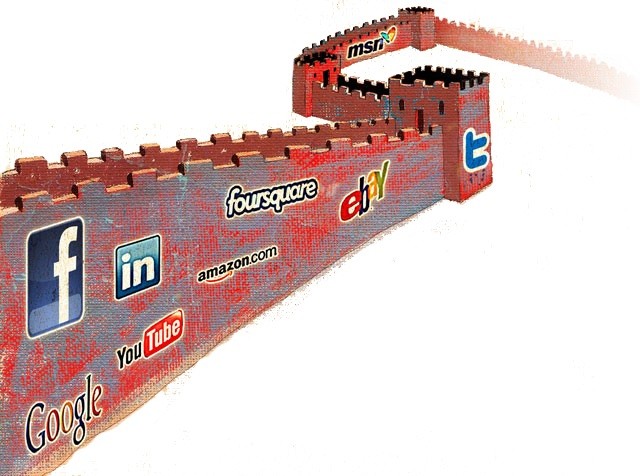 Is It Possible to Unblock Google in China?
As Google is one the most used search engine around the globe, immigrants as well as Chinese users still prefer this engine and other Google services. However, is there a way to unblock Google there? As we know, the Golden Shield Project has been made with the most advanced technology. Once the domain is added on the list, it blocks connection to Google after it detects that the request is sent from mainland China. Most of the sites that are related to information regarding China will show error or no data.
The firewall not only blocks western social media platforms, video streaming services, picture sharing websites and other similar services, but also block tools that have been used to unblock those services. Lot of tools have been shut down by the Great Firewall of China. According to experts, the firewall has always been updated. For example, WhatsApp, the only Facebook remaining service, lately has been blocked. It is still not working though users try to access it with the help of unblocking tool.
How to Access Google in China?
In order to access Google from China, you need to hide your real location and tell the firewall that you are living outside mainland China. This is where VPN or we can say Virtual Private Networks come into action. VPN are the different types of virtual networks that help the people getting in touch with the different type of web sites and servers located outside China. They encrypt the incoming and outgoing data from the user's system. The VPN masks your IP address which gives away your location. In this way, the data is safe from the Great Firewall. As the local servers do not help you access Google, you have to connect to Hong Kong or foreign servers. Most users try to search information on Google from the Hong Kong server because it is faster.
What is VPN?
With the understanding of VPN, it will be clear to you that how we can access Google and its other services in China. VPN is the Virtual Private Network. Like what its name is referring, it is an art of establishing your private network and accessing the different types of data from the various other servers connected to it. The VPN encrypts the user incoming and outgoing data. Given that the network traffic between you and websites is encrypted like a tunnel, the ISP will have no idea of your traffic emerges without signs of who you are or where you're connecting from. The encrypted data is sent to the server of user's choice. Once getting the result from the server in the encrypted form, your VPN will again decrypt it for you to understand. VPN makes it easy to unblock Google in China.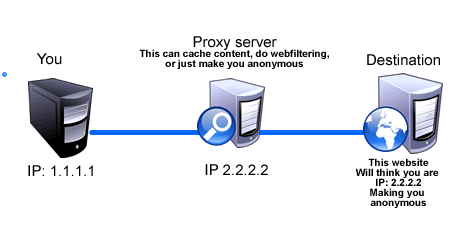 Is Using VPN legal in China?
We can tell you that both accessing Google and VPN are legal in China. The reason is quite simple. VPN is legal to be used in China due to the fact that there are many educational institutes, and business enterprises need the VPN for establishing their private, network. Therefore, VPN is widely used in China to get the access to the blocked websites, online services, and applications. You can use VPN to access Google in China without any concern.
How VPN Helps?
Your connections to Google are interrupted due to your China-based IP address. There are two conditions for firewall to stop you. One is you are located in mainland China. Other is you are visiting the websites they ban. Google is what you want while it is on the list. You can change your location. Does that mean you have to move out of mainland China? No, just change the online location by replacing your IP address. How to get a new IP without moving? Get a VPN.
IP addresses from lots of countries are offered by VPN providers. Once you use the new IP address, your location changes. You are allowed to use select one from Hong Kong, US, UK, Canada and more popular locations and connect to different servers. In order to unblock Google, you need to connect to server which works Google.
At the same time, the VPN encrypts your online sessions. The government and ISPs monitor user's online activities in China. Your traffic can be shut down once you try to access website they don't want you to access. By securing your connections with the highest encryption standard, it helps you to bypass the high Internet censorship. Some VPNs provide smart DNS to overcome government ban. The ISPs do not know which website you are visiting. The firewall has no idea where you are living. Therefore, they have no reason to stop you from using google and other blocked services.
Your VPN does not Work with Google?
Some users may say that they still can't use Google though they use VPN in mainland China. We have to tell you that not all of the VPNs work in China. There are tons of VPNs in the market. Some of them are expensive while some are cheap. Some even are free. It is safe to say that the free VPN does not work well in China. They may work for hours and will soon be blocked by the firewall which has been updated to block VPNs all the time. Some VPNs may work, but it slows down your Internet connections badly and you hardly can browse. Some even can't defeat the firewall at the beginning. The Great Firewall of China is the most complicated one on the earth. It won't be defeated easily. You need a powerful and reliable VPN to bypass the firewall and unblock Google from China.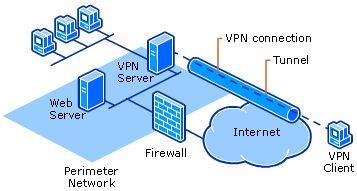 How to Choose a VPN?
It is very important to choose the right VPN. It will waste your time as well as money if it does not meet your need. First of all, it must be able to circumvent the firewall of China. It is better to select a VPN which has been optimized for China. Next, the encryption ought to be high to prevent the firewall from monitoring you. Also, the price should be reasonable. Most of VPN services provide best network with friendly price. You can compare a dozens of them to get the best deal. In addition, pick the one which provides instant tech support so that you can fix your issue immediately.
Is it Worth to Sign up a VPN?
Of course, it is definitely worth every cent. VPN not only helps you unblock Google, but also YouTube, Netflix, Hulu, BBC, Facebook, Instagram, WhatsApp and many other services. You can stream movies and sports anytime from anywhere. It allows you to be anonymous on the Internet. No one can track you. The high encryption ensures a secure connection when using public WiFi hotspot. The ISP and government can't monitor your activities. Torrent and P2P also are allowed with VPN servers. There are more functions waiting you to discovery.
If you have any questions about how to safely unblock Google in China, please live chat with YooCare Expert now.

Top 10+ Best VPN Services In The World
VPN Brands
Servers
Country
# of Connections
Price(USD)
Official Website
3000+ servers in 94 countries.
British Virgin Islands
5
$6.67/Month (Save 49%)
Best Choice
5570+ servers in 60+ countries.
Panama
6
$3.49/Month (Save 80%)
View Deals
200+ servers in 70 countries.
Bulgaria
6
$4.18/Month (Save 50%)
View Deals
Servers over 34 countries &

Still work in China

.
Czechia
5
$4.88/Month (Save 20%)
View Deals
Click Here to Read More Top 10 Best VPN Services »

Guides to Unblock Google in China
Before you read the steps, let us tell you something important. Some VPN websites are filtered by the Chinese government almost every day, and hence there may be a possibility that some of these websites are not working anymore. So make sure that you have seen the updated VPN list before choosing one.
1.Register on the website and buy the subscription pack.
2.Download the application based on the device that you will be using.
3.Add the server nearby Chinese mainland so that you can get the quicker results.
4.In the case you do not want to add the application then you will need to follow the following steps:
a. You will have to select the server right after getting the subscription.
b. Then you will need to add the exact information to activate the VPN into your device. Go to the setting option and change or add the VPN configuration and enable the VPN for your entire web search.
How to Set up VPN for Mac?
Set up VPN for Mac is quite common for the majority of Mac computer users. After you buy a VPN, you will get an account. Before you move on, please note that you have gotten all the needed information prepared. Once all things are ready, you can follow the following manual guide to set up the VPN on your Mac by yourself. But, if you are not familiar with VPN set up process when you see the following steps, you are suggested to Live Chat with YooCare Online Expert for further help.
Step 1: Click the Apple menu, select System Preferences, and click Network or click the Wi-Fi icon on the menu bar and select Open Network Preferences.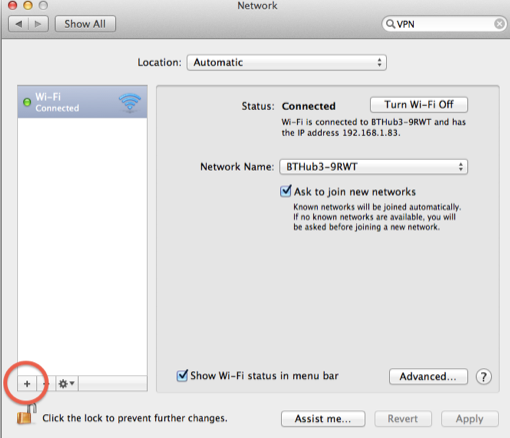 Step 2: Click the plus sign button at the bottom left corner of the window and select "VPN" in the Interface box. Choose the type of VPN server you need to connect to in the "VPN Type" box and enter a name that will help you identify it.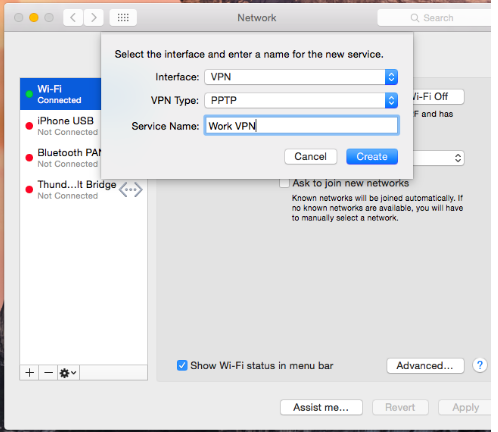 Step 3: The "Authentication Settings" button allows you to offer the authentication you'll need to connect — anything from a password or certificate file to RSA SecurID, Kerberos, or CryptoCard authentication.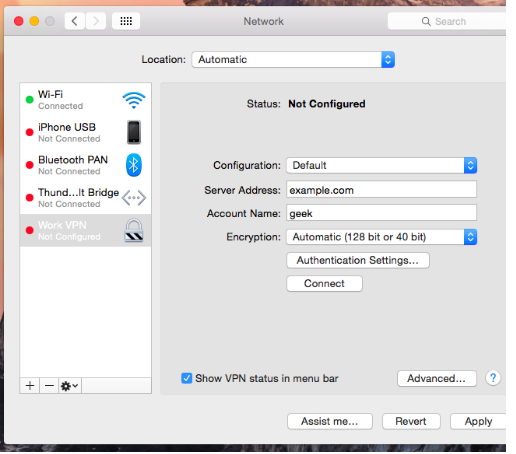 The "Advanced" button allows you to configure the VPN connection in other ways.
Step 5: When you finish all settings steps, please click Apply button to confirm your settings. And you're kindly suggested to enable the "Show VPN status in menu bar" option. Then you will get a menu bar icon to manage your VPN connection. The menu bar icon can easily help easily connect to your VPN and disconnect from it as necessary.

Once the new VPN connection is successfully created, back on the Network & Internet window, keeping the VPN category selected from the left pane, click to select the newly created VPN connection from the right.
Notes:
1. Always choose the server that is near China so that one can get the fastest possible results.
2. These VPNs are not free of cost hence ready to pay some affordable price to get the access to the Telegram and other blocked websites.
3. Moreover, never search or do something that can be offensive to Chinese authorities something traceable by GFW.
Conclusion
Google is useful service. It is not fair that users in mainland China can't enjoy this global search engine. The local servers do not assist you to use those blocked services. Request to Google which is raised from mainland China can't escape from the firewall no matter how many times you refresh the websites. Luckily, people created VPN to help users circumvent firewall. So far, it is the most effective and safe way unblock Google in China. There are thousands of IP addresses for you to choose to replace your real one. The firewall will not prevent The firewall will not prevent you from using Google since you are not in mainland China. Remember to use IP address which is from country where Google is available. You will not know how VPN effectively work in bypassing the Great Firewall of China until you get. Get one to enjoy the Internet freedom and secure network.

Kindly Reminder: If you have any question regarding how to safely unblock Google in China and how to Set up VPN on your device, you are recommended to live chat with YooCare online expert for help.

Published by & last updated on January 9, 2020 8:33 am