Do you know what is the 2018 Winter Olympics location? It takes place from 9 to 25 February 2018 in Pyeongchang County, South Korea. How to watch Winter Olympics 2018 live streaming online? How do you stream the 2018 PyeongChang Winter Olympics games? Well, you can watch Winter Olympics 2018 PyeongChang Live online with a VPN.
Watch Winter Olympics 2018 Live With a VPN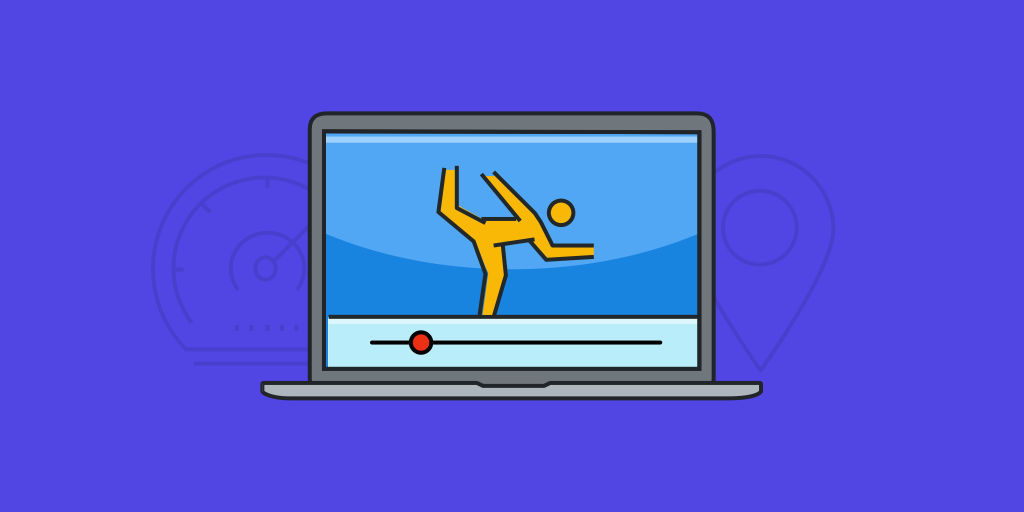 The XXIII Winter Olympic Games will commence February 9, 2018 and conclude February 25, 2018 in PyeongChang, South Korea. Not all places can watch the games well but if you have a VPN service it will be different. Now the VyprVPN is offering new customers 25% off the price of any annual plan with Winter Olympics Special. You can use VyprVPN to Stream the PyeongChang 2018 Winter Olympics.
Improve your streaming experience of the PyeongChang 2018 Olympics with VyprVPN
The Winter Olympic Games is one of the largest sporting events in the world, with millions of people streaming the event to watch their favorite sports and cheer their countries on. Unfortunately, with such high Internet traffic, Internet Service Providers (ISPs) may throttle your Internet connection during the Olympic Games and your network might be congested. Congested networks cause your Internet to run slower and can result in buffering, meaning you could miss key moments of a gold medal performance. With VyprVPN, your ISP will only see encrypted traffic and will have difficulty throttling or slowing down your connection. Using VyprVPN also allows you to access the broadcast of your choice, which can be especially useful when living abroad or travelling outside your home country.
The 2018 Winter Olympic Games in PyeongChang
This marks the second time the country will host the Olympic Games. The first time occurred in 1988 for the Summer Olympics in the capital of Seoul, located 80 miles east of the location of the Winter Olympics in PyeongChang. This year's Winter Olympic Games are particularly unique for a number of reasons. Four disciplines in existing sports were added, including big air snowboarding, mixed doubles curling, mass start speed skating and mixed team alpine skiing. The addition of these four games make this year's Olympics the first Winter Games to surpass 100 medal events, with a total of 102 events to take place in 15 different sports. Additionally, 93 nations will participate in the PyeongChang games, with Ecuador, Eritrea, Kosovo, Malaysia, Nigeria and Singapore making their Winter Olympic debut and North and South Korea competing under a unified flag.
So watch Winter Olympics 2018 Live with a VPN is a better choice. VyprVPN offers Winter Olympics Special plans – 25% Discount On Annual Plans.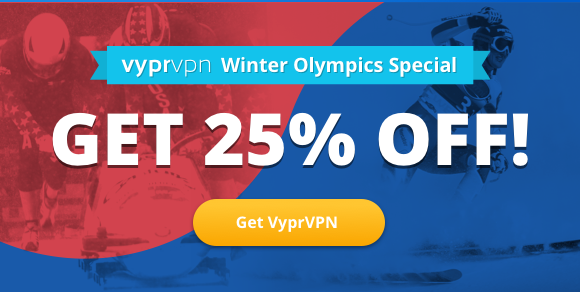 Published by & last updated on February 6, 2018 7:15 am