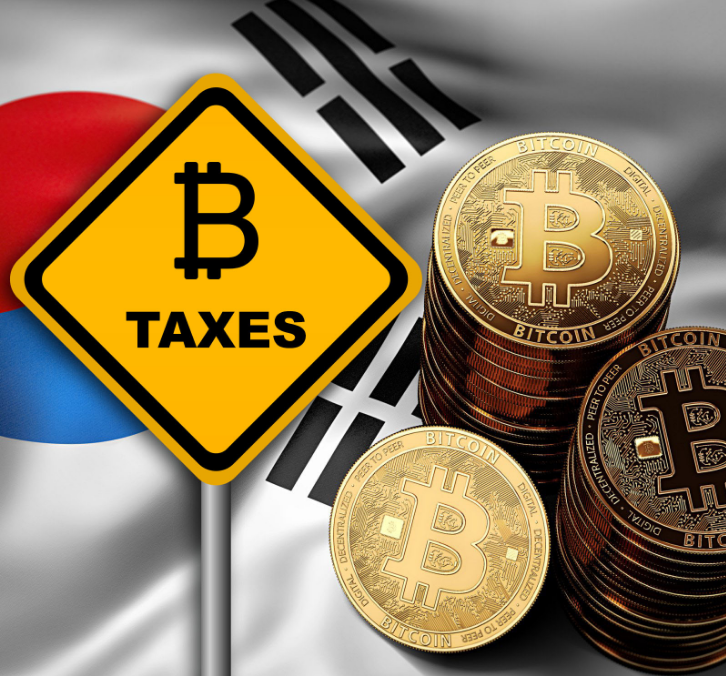 Given the strong opposition for crackdown on digital currencies, the south Korean government moves on with outflanking strategy.
The south Korean government said that it would impose a 24.2 % income tax on its Cryptocurrency exchange.
According to South Korea's latest law, all companies earning more than 20 billion Korean Won ($18.7 million) will have to pay 22% corporate tax and 2.2% local income tax.
This means that cryptocurrency exchanges are also being taxed. In the first seven months of last year, South Korea's big bitcoin exchange, Bithumb, earned about 49.23 billion Korean Won.
The yonhap news agency states with securities investment analysis company data that Bithumb is expected to pay about 60 billion won in Korean corporate and local income taxes with revenue expected to reach 317.6 billion Korean Won last year.
The virtual currency exchange is supposed to pay its corporate income tax of last year by the end of march and pay local income tax at the end of April according to a south Korean finance ministry official.
The south Korean government announced in late December that it would ban the creation of cryptocurrency exchange accounts on the condition of anonymity due to concerns about the risk of investment in cryptocurrency. Besides, the existing accounts also require real-name registration.
Since then, news about the south Korean regulator has been shutting down the cryptocurrency exchange released frequently, bringing big price fluctuation of digital currencies including bitcoin and furious reaction of south Koreans. More than 200,000 people petition against the ban on cryptocurrency.
Wall Street mentioned, given the strong opposition on crackdown, the south Korean changed it strategy and adopted a policy of facilitation, exiting the futures transaction system to prevent foreign drain. Back then, that news brought a sharp rebound in the digital currency.
The digital currency has been relatively stable today after South Korea's announcement of cryptocurrency exchange.
At present, the price of bitcoins on the Bithumb exchange of south Korean and Coinone exchange is about $13,300, which is about $1,700 more than that of the major U.S. exchanges.
Published by & last updated on January 26, 2018 1:21 am