Can not access to WhatsApp in China and how to access WhatsApp in China? That is a frequent question asked by many users who are going to travel to China as they have gotten many news from friends or on the internet that Whatsapp is banned in mainland China. If WhatsApp has been blocked by the Great Firewall of China, then how to access Whatsapp in China? WhatsApp is a popular app that is currently available for iPhone, Android phone, Windows Phone, WhatsApp Messenger, Symbian phones and Blackberry users. It has been used for communication between smartphones. With the help of push notification service, this app can instantly receive information sent by friends, relatives and colleagues. You can use WhatsApp to send and receive messages, pictures, audio files and video messages for free. It also is free to broadcast, make video call and share small videos on this platform. Its users are mostly distributed in Europe, North America, South America. Though WhatsApp is far less popular than local competitors like WeChat, it has a large number of users in China. The bad news is WhatsApp is censored in this country which has a big population. You may get the answer on how to get access to Whatsapp in mainland China below.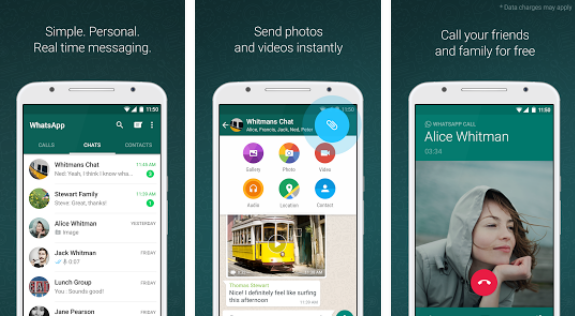 Can You Access WhatsApp in China?
WhatsApp provides message encryption technology that attracts the Chinese authorities' attention because they can't monitor and restrict cyberspace through the Great Firewall of China. Not long after the end-to-end encryption was added to the latest app, users in China have reported widespread disruptions of WhatsApp. Back in 2017 July, users found that they couldn't send and receive media on WhatsApp except for message. They only could send messages, but couldn't make calls or use stories from mainland China.
Now, WhatsApp is completely blocked in China. You are not able to load the website or open its mobile app, let alone sending message or making video call. In the past, WhatsApp had been blocked by the Chinese authorities several times in the past. They blocked all western websites and monitored China-based services strictly during national holidays and Communist Party's congress. Some of the websites and services would be unblocked after the special period.
This time, WhatsApp has been blocked for a long time. It is unclear whether and when it will be unblocked. Now imagine the life of China and China people in terms of trading and business from different countries of the world. How do they carry projects or handle business documents or emails from foreign partners? Well, the answer looks tough but China, in fact, moving ahead progressively, strengthening its foundation in a more confident way, shutting gaps and supporting its command of the web world in arrears of the wall. It would be aggressive to mention the flaws of banning in China because China is boosting its prophecy of "Internet-independency" and has become a model globally by making its dream almost a reality, perplexing cynics of the west.
Most of the foreigners use WhatsApp when traveling or living in China. On one hand, their family and friends use this app and they need it to contact home. On the other hand, they want to keep their privacy from ISPs and government' monitor.
Besides, the many Chinese activists favor WhatsApp over local messaging apps because of its end-to-end encryption function. Most people use Wechat, QQ and Renren in China. Other people don't use it because the government control those apps and monitor users' online activities. The Chinese users choose WhatsApp to avoid privacy leak. Some of them may use it to make foreign friends or contact foreign partners. However, it can not be used in China, that is why many people want to know how to access Whatsapp in China and they keep seeking a best way to get access to this service.
Why Has China Blocked WhatsApp?
China is increasing its censorship of online commentary it perceives as politically sensitive, and it's using increasingly sophisticated methods to achieve that goal. So far, no official block reason is given by the Chinese government or WhatsApp. There are several reasons concluded by users. In the beginning, it was blocked because the Communist Party's congress would be hosted in Beijing soon. They wanted to make sure that the congress would be successfully without any disruption.
However, this app is still not unblocked long after the congress. It is because the newly released WhatsApp software was added with end-to-end encryption. The message sent via this app only can be viewed by you and the person who you sent to. No other parties including WhatsApp company can view your communication. Most users choose it due to this feature while it has been blocked by the Chinese government for the same feature.
It is well known that the Chinese government is very strict on Internet use. Millions of western websites and services are blocked by the Great Firewall of China. They used the advanced technology to develop the firewall into the most complicated and powerful one on the earth. For the China-based services, the control and monitor users' online activities with the help of ISPs and firewall etc.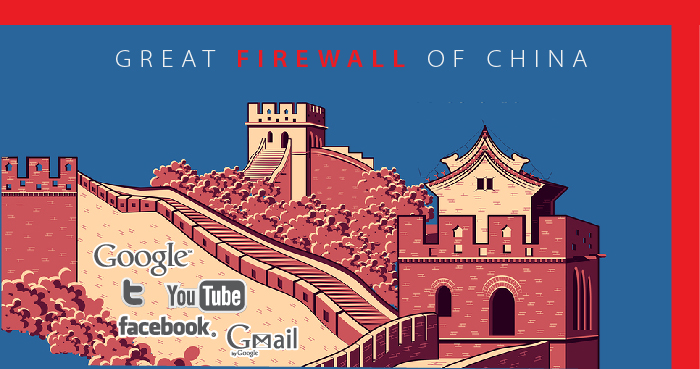 Why is the Chinese government so strict on Internet censorship? It is because the social media platforms had brought big trouble to the Chinese government. Back then, the Chinese had a riot at Beijing Tiananmen Square. That story had been spread widely both at home and abroad. The western media reported and judge the Chinese badly on the riot. It has very bad effect on the Chinese government and country. Besides, a protest in Hong Kong had been aggravated after people spread related pictures and videos on Instagram.
Thus, the Chinese government believed the riot and protest were caused by the rumors and fake videos that were widely spread on the western social media platforms. They provoked the Chinese people into creating chaos. That were too bad for the stable and unity society. Therefore, the Chinese government decided to block those services that are considered as a threat to their government by creating the Golden Shield Project.
The Great Firewall of China not only block WhatsApp, Facebook, Google and other famous websites, but also shut down the tools that have been used to bypass it. It has been confirmed that the firewall has been updated all the time to make sure that everything is under control. Once a website or service are added on the list of the Great Firewall of China, you will not be able to access them with the help of the local server no matter how fast your connection is.
Does that mean you have to give up WhatsApp or moving to another country as it has been blocked and you don't know how to access Whatsapp in China? No, it is not necessary to use another app and move to other place. You still are able to unblock WhatsApp from mainland China.
How to Bypass the Block on WhatsApp in China?
How to bypass the powerful firewall to access your favorite services? You should know that your connections to WhatsApp are blocked due to your IP address which gives away your location. Once the firewall detects your location, it shuts down your connections to the blocked websites immediately. In order to circumvent the firewall, you need a new IP address which tells others that you are from outside mainland China, connecting to a server located outside China. The firewall has no excuse to stop you from using WhatsApp as you are not in its country. You also can encrypt your traffics to prevent others knowing where you are and what you doing on the Internet.
How to achieve this goal? A reliable VPN can make that happen. VPNs allows you to own IP addresses of other countries and connect to servers outside China without moving.
VPNs provide hundreds of servers and IP addresses from the major countries. You are allowed to select US-based IP address to hide your real one and unblock WhatsApp from mainland China. The ISP and firewall only see the IP provided by VPN provider. They think that you send this request from US and will not interrupt your connections.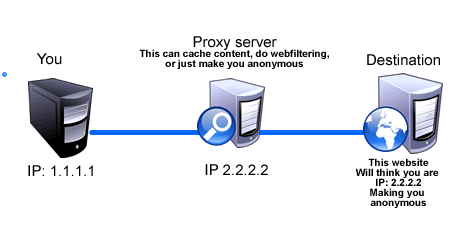 VPNs boast solid encrypting ranging from 128-bit to 256-bit to secure your connections to the Internet. All of your Internet traffic will remain safe. This feature adds an additional layer on WhatsApp communication security.
You may notice that it takes a long time to load foreign websites like WhatsApp in China. It is true that websites that aren't hosted in a Chinese server are slow when you try to connect from within China. This is more obvious after 8 PM (Beijing time) as this corresponds to both American and European working times. This implies that the traffic in and out the Chinese network will be larger, and tends to saturate fairly often.
However, your connections to WhatsApp will be different with VPNs. You can enjoy smooth video chat and fast uploading media speed with WhatsApp with a VPN. VPNs help you avoid ISPs throttling. When uploading big size of files on WhatsApp, the ISP throttles your connection speed and you have to wait for a long time. Luckily, VPNs make unlimited bandwidth possible. As your connections are encrypted, others do not know the speed and content of your connections. No more slow Internet connections with VPNs.
Though you have to pay a small price for the VPN, but it will helps you access Whatsapp in China without problems, it will definitely be worth the money once you regain access to the instant messaging application!
WhatsApp Does not Work with VPN in China?
Some of you may find that your VPN does not work to unblock WhatsApp in China. The reasons can be different. Sometimes, it's the VPN you use. Though there are many cheap and even free VPNs out there in the market, none all of them work in China. Even some VPNs work in China, they still can't bypass the block of WhatsApp. Therefore, it is very important to choose the right VPN. It has been tested and confirmed that ExpressVPN and PureVPN work with WhatsApp in China.
Sometimes, your VPN is able to unblock WhatsApp in China while you chose the wrong protocol. If you are using a PPTP or L2TP/IPSec connection, you may experience connectivity issues. This may also vary related to the service you are using and the server connected. The best way to ensure everything works smoothly and you gain unrestricted access to WhatsApp is to connect to the OpenVPN protocol.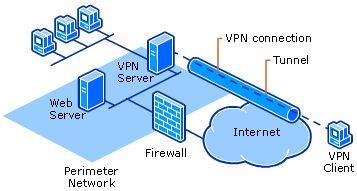 When should You Install the VPN?
We suggest you install VPN before traveling or moving to China. Some of you may want to wait until you take care of everything. It is not a good idea because Google store is blocked in China too. You can't download related app properly. Besides, most of the famous VPN websites are banned. You can't google for VPNs and access the websites to sign up a VPN plan.
Therefore, it is a better idea to install VPN beforehand. You have enough time to search for and compare the various VPNs in the market to get the best VPN for your need. It does not waste money or trial if you do it beforehand because the VPN you purchased can secure your connections and protects your privacy from the ISPs. You can be anonymous on the Internet, stopping others from tracking you.
What VPN does is connecting you with the server by mapping your IP address to the IP address of the country where the server is established. This mapping will make you look like as if you are requesting not form but from the other country so that you can access WhatsApp and other blocked services in China.
Is Using VPN legal in China?
We can tell you that both using WhatsApp and VPN are legal in China. The reason is quite simple. VPN is legal to be used in China due to the fact that there are many educational institutes, and business enterprises need the VPN for establishing their private, network. Therefore, VPN is widely used in China to get the access to the blocked websites, online services, and applications. You can use VPN to access WhatsApp in China without any concern.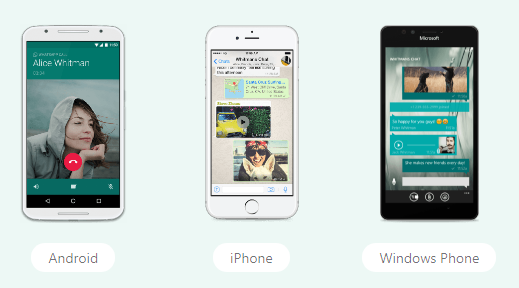 If you have any questions about how to safely use WhatsApp in China, please live chat with YooCare Expert now.

Guides to Access/Use WhatsApp in China
Before you read the steps, let us tell you something important. Some VPN websites are filtered by the Chinese government almost every day, and hence there may be a possibility that some of these websites are not working anymore. So make sure that you have seen the updated VPN list before choosing one.
1.Register on the website and buy the subscription pack.
2.Download the application based on the device that you will be using.
3.Add the server nearby Chinese mainland so that you can get the quicker results.
4.In the case you do not want to add the application then you will need to follow the following steps:
a. You will have to select the server right after getting the subscription.
b. Then you will need to add the exact information to activate the VPN into your device. Go to the setting option and change or add the VPN configuration and enable the VPN for your entire web search.
How to Set up VPN for Mac?
Set up VPN for Mac is quite common for the majority of Mac computer users. After you buy a VPN, you will get an account. Before you move on, please note that you have gotten all the needed information prepared. Once all things are ready, you can follow the following manual guide to set up the VPN on your Mac by yourself. But, if you are not familiar with VPN set up process when you see the following steps, you are suggested to Live Chat with YooCare Online Expert for further help.
Step 1: Click the Apple menu, select System Preferences, and click Network or click the Wi-Fi icon on the menu bar and select Open Network Preferences.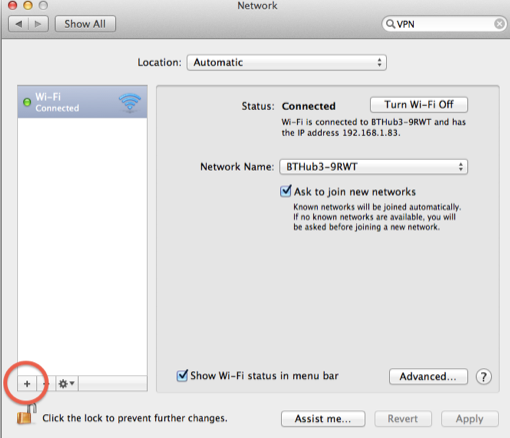 Step 2: Click the plus sign button at the bottom left corner of the window and select "VPN" in the Interface box. Choose the type of VPN server you need to connect to in the "VPN Type" box and enter a name that will help you identify it.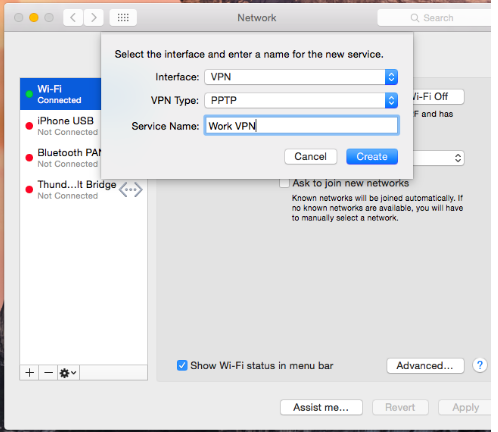 Step 3: The "Authentication Settings" button allows you to offer the authentication you'll need to connect — anything from a password or certificate file to RSA SecurID, Kerberos, or CryptoCard authentication.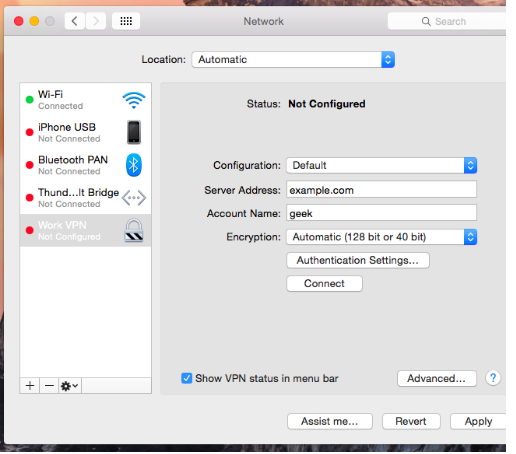 The "Advanced" button allows you to configure the VPN connection in other ways.
Step 5: When you finish all settings steps, please click Apply button to confirm your settings. And you're kindly suggested to enable the "Show VPN status in menu bar" option. Then you will get a menu bar icon to manage your VPN connection. The menu bar icon can easily help easily connect to your VPN and disconnect from it as necessary.

Once the new VPN connection is successfully created, back on the Network & Internet window, keeping the VPN category selected from the left pane, click to select the newly created VPN connection from the right.
Notes:
1. Always choose the server that is near China so that one can get the fastest possible results.
2. These VPNs are not free of cost hence ready to pay some affordable price to get the access to the Telegram and other blocked websites.
3. Moreover, never search or do something that can be offensive to Chinese authorities something traceable by GFW.
Video Guide On How to Access WhatsApp In China
Top 10+ Best VPN Services In The World
VPN Brands
Servers
Country
# of Connections
Price(USD)
Official Website
3000+ servers in 94 countries.
British Virgin Islands
5
$6.67/Month (Save 49%)
Best Choice
5570+ servers in 60+ countries.
Panama
6
$3.49/Month (Save 80%)
View Deals
200+ servers in 70 countries.
Bulgaria
6
$4.18/Month (Save 50%)
View Deals
Servers over 34 countries &

Still work in China

.
Czechia
5
$4.88/Month (Save 20%)
View Deals
Click Here to Read More Top 10 Best VPN Services »

Conclusion
Understand how to access WhatsApp in China, correct? Just like Facebook, Twitter, Instagram and Line, WhatsApp is blocked by the Great Firewall of China. It was the only product of Facebook which worked in China. Now, the last one also faced the same fate after the end-to-end encryption function was added to its app. The Chinese government does not allow such application to work for their people. They monitor users' online activities. When they can't access the content, they choose to block the whole service. You can't send text/voice message, make video call or share interesting videos via WhatsApp from mainland China. Both the local ISPs and national firewall can recognize your IP address and stop you from using WhatsApp right away. In order to bypass the block of WhatsApp in China, a VPN is needed. The VPN provides new IP to replace your real one. You are allowed to choose a US-based or UK-based one to tell others that you are located in China. Also, it encrypts your online sessions with high standard of encryption and multiple protocols. There is no limit to switch IP addresses, servers and protocols. Unlimited bandwidth is possible. With a VPN, you can access WhatsApp from mainland China freely at fast and stable speed. At the same time, Facebook, Google and YouTube etc. also are blocked. No more Internet censorship, ISP throttling, geo-restriction with a VPN. Pick a VPN provider and select the best deal to secure your connections and access blocked services like WhatsApp from China soon. The sooner you get a VPN, the earlier you enjoy the unlimited, secure and fast Internet connections. You are recommended to use the most popular VPN service as it is secure and reliable and you had better take the one that still works in China.

Kindly Reminder: If you have any question regarding how to safely access WhatsApp in China and how to Set up VPN on your device, you are recommended to live chat with YooCare online expert for help.

Published by & last updated on January 9, 2020 8:47 am